The small service station across the street from the Workplace Relations Commission (WRC) has long been known as one of the cheaper places to get fuel in Dublin.
It only sells diesel and is open 24 hours, making it popular among drivers of taxis and commercial vehicles.
The coffee isn't bad either.
As we sat and waited in the WRC for the public sector pay talks to conclude on Thursday evening, the red digital numbers on the big sign in the garage forecourt changed from €2.04 to €2.09.
"God, that's gone up since this morning," commented a woman in the reception area.
"Soon we won't be able to afford to drive to work," replied another.
Upstairs, unions and Government representatives were trying to reach agreement on public sector pay.
If any of the negotiators were to look outside the windows of the meeting rooms, those big red numbers in front of the service station would have been hard to miss.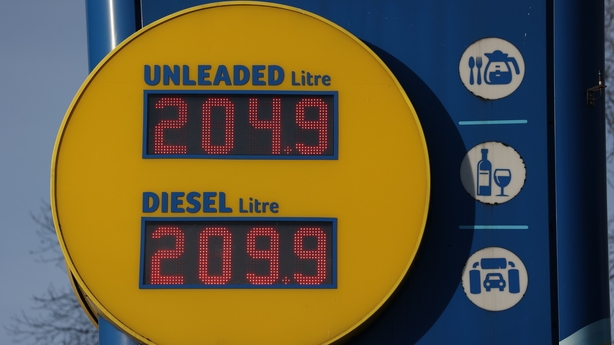 A stark, visual reminder of the inflation that had led unions to trigger a review of the public sector pay agreement.
The formal pay talks began on Monday and, as they were getting under way, President of the Irish Congress of Trade Unions Kevin Callinan, warned that the negotiations would fail if living standards deficits in 2021 and 2022 were not adequately addressed.
In an update to members of ICTU's Public Services Committee, Mr Callinan said that while unions had agreed to discuss an extension of the current public sector pay deal, 'Building Momentum', into 2023, this would not be a substitute for the cost-of-living impacts felt by members this year and last year.
Under the current public sector pay agreement, 'Building Momentum', public sector workers received a 1% pay increase last year, with a further 1% due in October.
The unions never said what percentage pay increase they were seeking, but did say that their focus would be on the gap that has emerged between where inflation is now and where it was when the original public sector pay deal was agreed.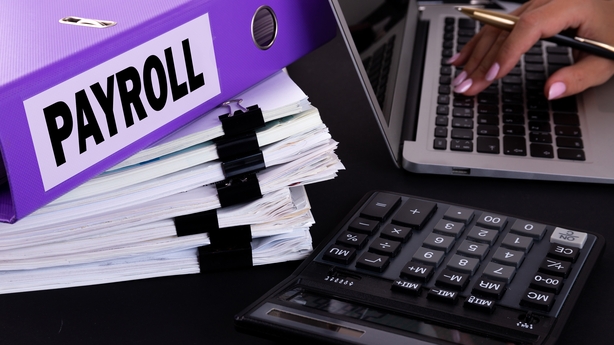 There was lots of media speculation that wider cost-of-living measures, coupled with promised tax cuts and welfare increases, would form part of the pay deal, but this was not the case, according to unions.
As the pay talks moved to the formal phase, Minister for Public Expenditure and Reform Michael McGrath said while he believed there was a basis to progress the negotiations, success was not guaranteed.
He warned of difficult and tough talking ahead coming against a challenging backdrop of global economic uncertainty and rising inflation.
Both sides had said they expected the talks to be intense and that they could conclude, with or without a deal, within a week.
They weren't wrong.
Shortly before 3am on Friday, the negotiating teams emerged from the WRC.
They had failed to agree a deal.
"Disappointingly we were not able to conclude an agreement with the Government side. While some progress was recorded, unfortunately the terms on offer were not something we felt we could recommend" said ICTU's Kevin Callinan.
"There is a significant difference and I don't know if that can be bridged.
"It certainly can't be bridged in circumstances where the other side isn't prepared to move and that was the position we found ourselves at this evening."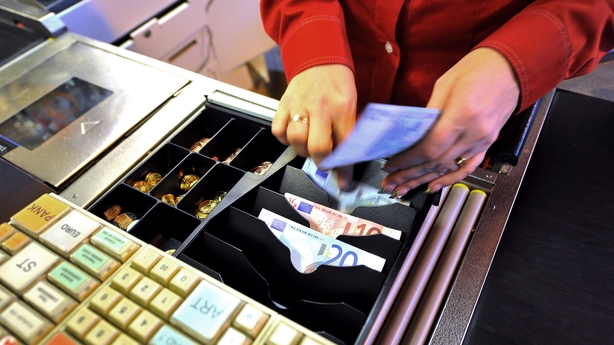 Initially, unions said they would not discuss details of the pay offer made by the Government, because there was a chance the negotiations might resume, but on Friday evening that all changed.
The Irish Congress of Trade Unions said in a statement that the Government had offered supplementary pay rises of 2.5% for the period 2021-2022 and a further 2.5% pay rise for next year - numbers which ICTU said fell far short of inflation.
Government sources were quick to point out that the increases would come on top of a 2% rise already in place under the existing public sector pay agreement, delivering a cumulative rise of 7% and bringing the total cost of the pay deal to €2.3 billion.
One Government source described the additional 5% offer as "substantial".
"We've been clear from the beginning of this process that we could not chase inflation and it was important to avoid measures that would exacerbate inflationary pressures," they said.
Calling for the resumption of talks, Taoiseach Micheál Martin said the Government had "come some distance" in the negotiations but he acknowledged that there was a gap between the two sides.
ICTU said if the WRC saw value in another engagement, unions would be available.
Talks could resume in the coming days or weeks.
By then, the number on the service station sign across from the WRC may well have increased once more, so too will the pressures on both sides to secure a deal.