Boris Johnson was famously described as a "greased piglet" by former prime minister David Cameron, based on his ability to squeeze away from any attempt to catch him.
Has he escaped again?
In fact, some Conservative backbenchers believe that Mr Johnson and his supporters actually engineered the unsuccessful no-confidence vote. Others believe the rebellion was just badly organised.
Either way, under Conservative party rules, Mr Johnson cannot face another no-confidence vote for 12 months.
However, a lot of political observers are still trying to piece together exactly what happened with the no-confidence move last week.
Many are wondering why the rebels did not hold off until after expected by-election losses in Yorkshire and Devon to push their challenge.
It was generally accepted - even by the rebels themselves - that the numbers were not yet there last week for a leadership challenge to succeed.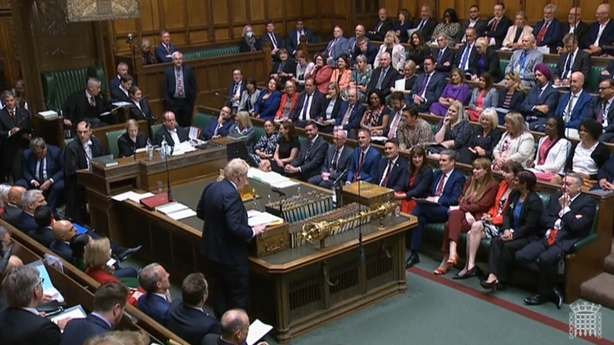 As late as the previous Thursday, government whips were claiming that the rebels did not have the 54 letters of no-confidence required to trigger the vote, and that even in the event of a vote going ahead, the number coming out against the prime minister would be fewer than 100 out of 359.
But there was a groundswell of adverse public opinion against the prime minister following the Sue Gray report into lockdown parties at Downing Street. As this mounted, it was reported that some rebels wanted no-confidence letters withdrawn in case the vote came about "by accident" before potential leadership contenders were ready.
This led them to be labelled "rebels without a clue" in a Daily Mail story.
Then came the booing - which also provoked cheers as a reaction - when Boris Johnson arrived for the Jubilee Thanksgiving Service outside St Paul's Cathedral on Friday. Conservatives were reported to be worried that a negative demonstration came from such a patriotic section of the public.
It was thought that the booing provoked more letters of no-confidence, which by Sunday had passed the threshold of 54.
However, it has been pointed out that letters would have been unlikely to have been sent in over the Jubilee holiday weekend.
It is believed by some that Johnson's allies had already sent in letters to force a no-confidence vote precisely because they calculated it could not be won, and because the following Monday was the worst possible time for the rebels to organise as everyone would have been on holiday for a week.
One Conservative backbencher pointed out that Boris Johnson's supporters "have form" in such tactics. In the last leadership election, many of them are believed to have voted for Jeremy Hunt in the first round of voting. This was to ensure that Michael Gove was eliminated as they believed it would be easier for Mr Johnson to beat Mr Hunt in the run-off.
Only Graham Brady, chair of the 1922 Committee, knows who sent the letters and he has not been giving anything away.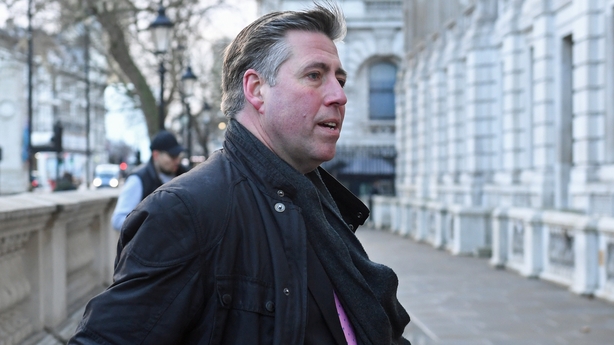 In the event when it came to the no-confidence vote last Monday, the vote against the prime minister was higher than expected, with 148 MPs - or 41% - wanting him to go.
Now, many MPs are saying if only they had waited until after the expected by-election defeats, Boris Johnson would be gone.
The other explanation is that the rebellion was simply rudderless, and nobody was aware of how many no-confidence letters were in.
And it is true that the rebels are not unified around a single policy. There are ardent Brexiteers like Jacob Rees-Mogg and Steve Baker who are on opposite sides. The rebels have many Remainers in their ranks. The division is simply between those who are pro and anti-Boris Johnson.
Anyway, Mr Johnson is facing a party bitterly divided despite holding a 75-seat majority.
Will there be another chance to grab the "greased piglet"? If, as anticipated, the Tories lose the two by-elections on 23 June, then there will be renewed pressure.
The 1922 Committee is facing re-election in September and its electorate is made up entirely of backbenchers. It is estimated that 70% of backbenchers voted no-confidence in Mr Johnson. It is possible that the new committee could vote to allow another no-confidence vote within 12 months.
However, a lot of Conservative MPs are loathe to change the rules.
The other issue facing Boris Johnson is the parliamentary inquiry into whether he misled the House over 'Partygate', which may issue a report in the autumn.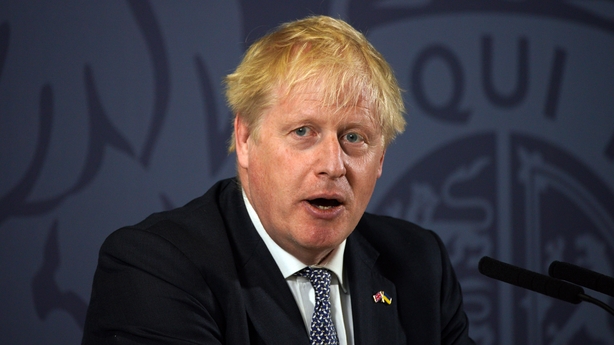 He has time to fight back in the meantime, but his performance so far has been underwhelming, even for the right-wing sections of the media.
His speech in Blackpool was billed as a new housing initiative, but the announcement which was given top billing was a scheme to allow housing association tenants to buy their own homes. That will not benefit many.
He also veered-off onto other topics including tax cuts and reduced tariffs on food imports, an approach described as scattergun. Also, it is unlikely that farmers due to vote in the Devon by-election will be pleased to hear about cheaper food imports.
Mr Johnson's room for manoeuvre is limited as he remains unpopular in the polls, and says he is "not interested" in going to the country in a general election.
Another reshuffle would risk alienating the estimated 170 plus MPs on 'payroll', in jobs such as ministerial roles, private secretaries, trade envoys and vice chairs who are believed to have voted to keep him in office.
Mr Johnson's Foreign Secretary Liz Truss is also unveiling the Northern Ireland Protocol Bill tomorrow which will be debated a week later.
It will please Brexiteers but alienate many other Conservatives - it is thought that up to 40 Tory MPs may oppose it.
However, it will allow Mr Johnson to pick another row with Brussels which has always had the effect of ensuring support within his party. The Irish Government has expressed concern on this exact point.
Most conservatives in The Lords are opposed to the Protocol Bill and could delay it for another two years. However, in the meantime the controversy could help distract criticism away from the Conservative Party leader.
The question is how long all this can be allowed to go on.