Inflation is up again, mortgage interest rates are set to rise and consumers face trying to make wages and income stretch a little further.
The latest figures from the Central Statistics Office published this morning show prices rose 7.8% in the 12 months to May, the largest annual increase in 38 years.
That headline inflation figure is based on 50,000 price checks on consumer goods and services carried out by the CSO.
A dive into those figures shows exactly where the pain is: electricity is up 41%, gas 57%, and home heating oil an increase of an incredible 102.5%.
Drivers already know how much petrol and diesel prices are hurting them, but for the recordthe CSO shows diesel is up 41.6% and petrol 30% since May last year. Airfares are up 45.4%.
Food prices also continue to rise
Overall food inflation in the 12 months to May was 4.5%.
Broken down to individual product lines we see that flours and cereals are up 12%, bread is up 9% and pasta products up 11.7%.
Most meat prices are rising as well: beef and pork is up 7.3%, poultry 10.2%, lamb and goat up 11.3%.
The CSO also prices a meat division of edible offal. If you are a fan, there is good news for you as the price has dropped by 6%.
Milk, cheese and eggs are all up in price: whole milk by 10.5%, yoghurt by 5.5% and cheese by 3.3%. Eggs have risen by 7.9% while butter is up 11.3%.
Frozen vegetables are up 4.7% but potatoes have dropped in price over 12 months by 3.7%.
Ready-made meals have also increased in price by 5.5%.
Beverage wise, coffee is up 4.1% but tea has dropped 3.1%, while cocoa and powdered chocolate are also down 4.7%.
💶Price Shock💶: The cost of a weekly shop is going up. Yesterday, RTÉ News Business journalist Adam Maguire explained how different factors affect product costs - while baking his own biscuits! Today, Adam is back in the kitchen to explain why the cost of coffee is boiling over. pic.twitter.com/vDhdTsCPQE

— RTÉ News (@rtenews) June 8, 2022
Private rents have risen 11.2% in 12 months with local authority rents by 3.2%.
Around the same time the CSO inflation figures were being released the European Central bank (ECB) was limbering up for the announcement of its first interest rate increase in 11 years.
Next month, ECB interest rates rise by 0.25% and the bank indicated a similar or even bigger rise could be coming in September.
It's bad news for mortgage holders now facing higher payments on top of all the other prices increases.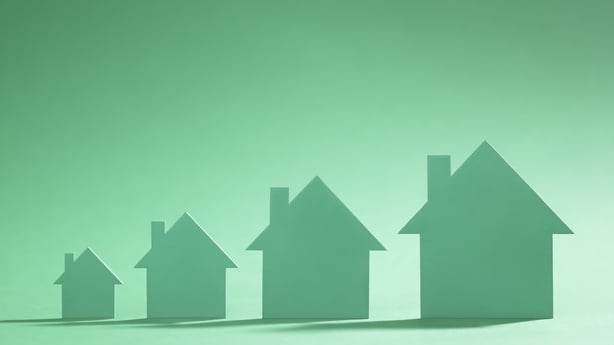 Reacting to this, financial advisor Padraic Kissane said every 0.25% of a rate increase adds €50 per month to a mortgage of €250,000 and "it can be substantial for some people especially if you have a large mortgage".
He said he would advise holders of tracker mortgages with margins of 1.5% or less to hold on to them and not switch to a fixed rate.
Mr Kissane said these tracker mortgages are still cheaper than any of the available fixed rates in the market.
In the case of holders of non-tracker mortgages he suggested they do look at fixing.
He said terms for fixed rates vary, with five years or longer available and some of the fixed rate offerings rates have reduced in recent months.
This he says, indicates the long-term view of interest rates is that they will stay lower rather than higher, even though there is a spike happening now because of inflationary pressures.
---
Read More: Focus on inflation
---