Boris Johnson has been and gone, but nothing has changed.
The positions of the parties after they met him were the same as before.
Sinn Féin believes he's preparing to take unilateral action on the Northern Ireland Protocol and has accused him of only being interested in placating the DUP.
The DUP once again said it wants action, not words.
The focus now is on what happens in the House of Commons tomorrow.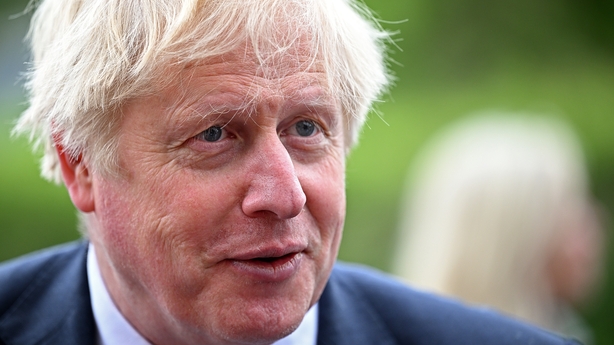 British Foreign Secretary Liz Truss is expected to make a statement setting out the British government's intention to introduce domestic legislation that would enable it to override parts of the protocol at a later date.
Even if the process to enact that legislation was to begin this week, some experts have said it could take 6-12 months before it's completed.
That wouldn't get the DUP back into power-sharing anytime soon.
But there's strong speculation that Ms Truss won't go that far and will simply make a statement of intent, and that there will not be a draft bill at this stage.
Asked about that possible scenario today, DUP leader Jeffrey Donaldson said he could not see the point of having legislation unless it's enacted.
If it's not enacted, the British government's intention will have no legal standing and will simply be words.
The DUP has made it clear that words are not enough.
The Irish Government and Europe don't want unilateral action of any kind.
They'll be watching and listening closely to what happens in the House of Commons tomorrow.