On 5 February 2018, a senior Northern Ireland civil servant took a phone call at Schiphol Airport in Amsterdam.
It was a tense period in the post Brexit referendum period. Theresa May was under increasing pressure from rebel Tories fearful that she wanted a soft Brexit.
"The tension is unbearable," gasped Trevor Kavanagh, the Sun's political editor in that morning's edition.
"Will Brexit champion Boris Johnson storm out of Cabinet and trigger a leadership meltdown? Will Michael Gove back BoJo - or do a deal to be Chancellor under Remainer Amber Rudd?"
The call to the civil servant was from Whitehall. "Stop, spike it. Kill the whole thing." he was told.
What Andrew McCormick, the lead Northern Ireland official on Brexit, had to kill was a paper he had been encouraged to write by the UK government about having green and red channels at Northern Ireland ports (green for goods only going to Northern Ireland, and red for goods going on to the south).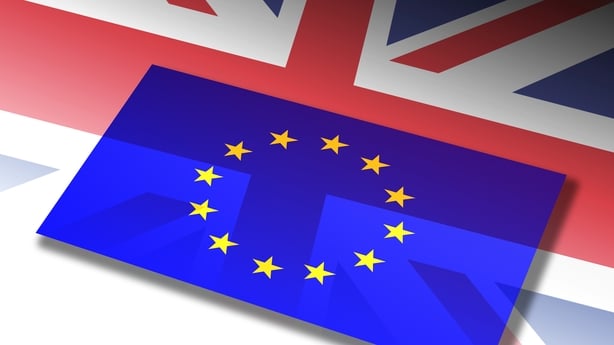 This was long before today's Northern Ireland Protocol. Ironically, the current UK government is demanding exactly that - green and red lanes that would bifurcate trade flows into stuff ending up in Northern Ireland, and stuff going south.
The context in February 2018 was different.
Andrew McCormick this week gave a long testimony about his time at the heart of the Brexit negotiations to the Brexit Witness Archive, run by the UK in a Changing Europe think tank.
He graphically lays bare the confusion, contradictions, intrigue, wishful thinking and fear of alienating hardline eurosceptics that characterised the May and Johnson administrations.
The testimony will make uncomfortable reading for British ministers now laying the blame for the deadlock in Northern politics entirely at the EU's door.
The unionist voice was also absent because there was no Executive and no ministers.
McCormick paints a stark picture of a UK system completely unprepared for the Leave vote, and which did not fully understand the Good Friday Agreement (London had a "limited grasp" of the peace agreement compared to the Irish government, he says).
As a civil servant, he is adamant he was scrupulously neutral. With a collapsed Executive from early 2017, and no ministerial guidance, he and David Sterling, the head of the Northern Ireland Civil Service, were left to come to terms with, then manage, the impact of Brexit on a fragile peace process.
All the while, UK ministers were keeping McCormick either at arms length or out of the loop. Later, when Whitehall officials did give explicit guidance, it would be contradicted by Boris Johnson.
From the outset, the Northern Ireland civil service had two things to cling to.
The joint letter by First and Deputy First Ministers Arlene Foster and Martin McGuinness in August 2016, calling on Theresa May to ensure there was no hard land border, and that trade between Northern Ireland and the EU would continue with as much "ease" as possible.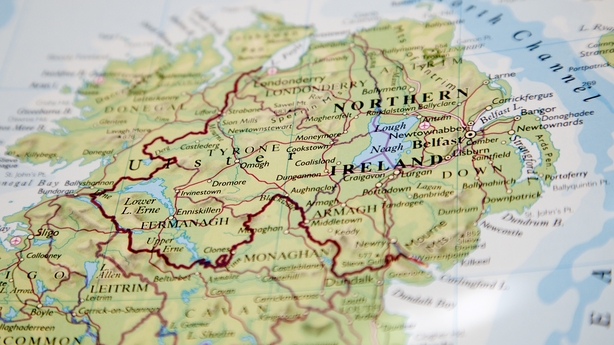 The other was the North-South Ministerial Council communique in November 2016, spelling out how senior Northern officials would now meet regularly with Irish officials as part of a "high-level working group on Brexit issues."
By contrast, when Whitehall officials did communicate, they would talk vaguely about somehow staying aligned to the EU single market, according to Theresa May's baffling view that it wasn't about "binary choices".
McCormick recalls: "They seemed to refuse to recognise that there would be hard choices."
Those hard choices came into focus in 2017. Dublin was desperate for May to spell out her non-binary approach, even if her barnstorming Brexit speeches at the Tory Party conference and Lancaster House seemed to lean towards a harder Brexit.
Likewise, Belfast needed to know how no return to the borders of the past would work.
When unionists now complain that the EU has ignored their concerns, responsibility for that goes back to the genesis of the Protocol, the inability of the UK to define its objectives realistically, and having done so, to articulate unionist concerns.
All of this is a reminder of how relentlessly the UK has, under Boris Johnson, cleaved to a hard Brexit.
"I can remember," says McCormick, "going to meetings with the Brexit leads in some of the Member States [permanent representations in Brussels] and hearing them lead with a totally Irish-based perspective on the Good Friday Agreement.
"I don't think it is fair to criticise Dublin for the approach they took because this was a matter of existential significance for them."
The unionist voice was also absent because there was no Executive and no ministers.
What McCormick now makes clear is that Theresa May, despite her Tory conference rhetoric, was keener on a high-alignment arrangement with the EU than she was letting on.
This was expressly to reassure unionists, but also Britain's manufacturing sector. If the EU and UK had close alignment, then friction on the land border (or indeed on the Irish Sea) would be kept to a minimum.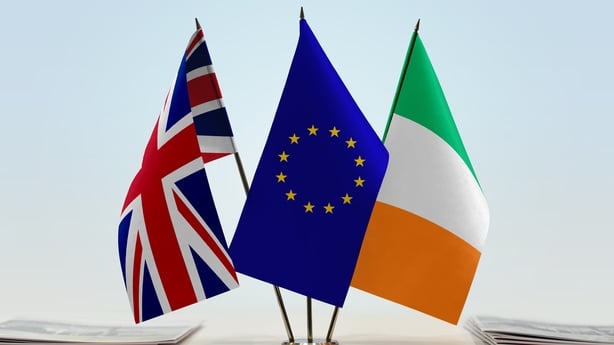 Indeed, while the EU-UK Joint Report of December 2017 is famous for its embryonic "backstop", by which Northern Ireland would stay in the single market, the actual language refers to the "UK" remaining aligned if technology or a trade deal did not keep the Irish border open.
Despite Irish and EU protestations that this was meant to be Northern Ireland-only, McCormick is convinced that May was quietly in favour of a UK-wide approach, something which became apparent, of course, in her ill-fated Chequers paper.
Nonetheless, McCormick and colleagues had been encouraged by British officials in October 2017 to work on the red and green channels paper, which they did for several months.
However, during that phone call on 5 February 2018, London ditched the idea completely.
British officials were starting to probe EU negotiator Michel Barnier on the idea of a UK-wide customs union with the EU, as a way to avoid an Irish Sea border.
With such high-alignment, red or green channels wouldn't be needed, and indeed McCormick's detailed work might undermine the UK negotiating effort.
Yet, despite her confused handling of the issues, May did grasp the need to keep unionists on board.
When she published a series of unilateral commitments to the people of Northern Ireland in January 2019, one was that the UK would "ensure there would be no divergence in practice between the rules in Great Britain and NI covered by the Protocol in any scenario in which the backstop took effect".
McCormick says this was too much for the hard eurosceptic right of the Conservative Party (and, indeed, for the DUP). "That was probably part of what finally lost her the party," he told the Brexit Witness Archive.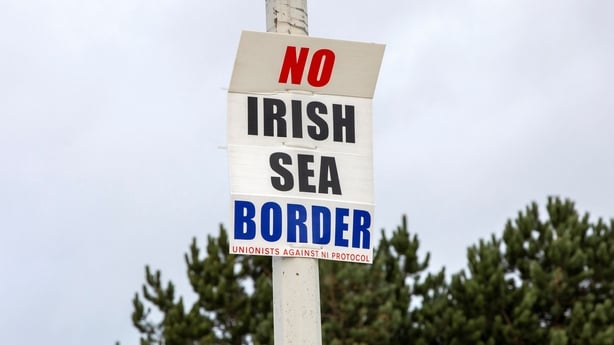 All of this is a reminder of how relentlessly the UK has, under Boris Johnson, cleaved to a hard Brexit, to diverging from the EU, and how that has made the Northern Ireland question so much more toxic.
In the light of McCormick's testimony, Johnson's acceptance of the Wirral deal, cooked up with then Taoiseach Leo Varadkar in October 2019 after he had forced May from office, seems extraordinary.
Indeed, as McCormick points out, a vast amount of the language of Theresa May's November 2018 backstop and Johnson's October 2019 Protocol is almost identical.
Which brings us to whether Johnson knew and understood what he had signed up to.
Northern Ireland officials were not informed in advance of the detail of the Wirral compromise, which was essentially that instead of a backstop, there would be a "frontstop".
In this scenario, Northern Ireland would automatically remain in the single market for goods, but where the Assembly would have to give its consent four years later.
For the UK government to say…that they didn't expect the European Commission to enforce it this way is manifestly wrong.
However, it was London's view of the consent clause, which was, to the fury of the DUP, based on a simple majority rather than the cross-community mechanism, that starkly undermines this week's rhetoric about the Protocol threatening peace.
"UK government officials were very clear that [the consent clause] was not in contradiction with the Good Friday Agreement, and did not, in law, require cross-community support," says McCormick.
"The rationale was as stated publicly, namely, that as it was an international agreement, the arrangements for voting on devolved matters did not apply – specifically that the issue of cross-community consent and voting only applied to devolved matters."
Of course, the UK has argued, at least until its rhetoric hardened this week, that it is the way the European Commission is implementing the Protocol that is the problem.
Again, McCormick is categorical. "For the UK government to say…that they didn't expect the Commission to enforce it this way is manifestly wrong. UK government officials knew precisely what was going to happen."
The UK government's own impact assessment actually had spelled this out.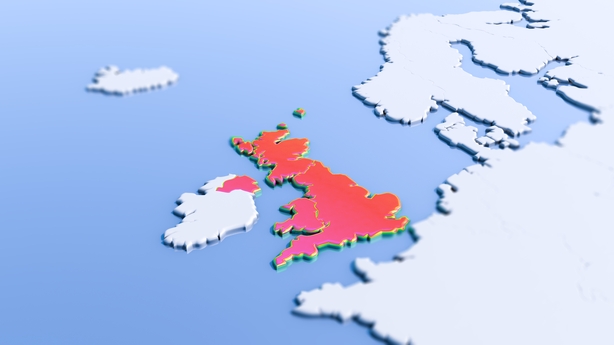 "Any processes normally required on goods entering the EU will be implemented at the Northern Ireland-Rest of World border or on trade moving East-West between Great Britain and Northern Ireland," the statement said in October 2019.
"For as long as Northern Ireland participates in the [EU] customs arrangements and regulatory zone, there will therefore be processes to ensure that goods entering Northern Ireland destined for the EU pay the right duty and that all goods comply with the appropriate rules."
Indeed, from the spring of 2020, the need for large numbers of Export Health Certificates to accompany consignments of agri-food products from Great Britain to Northern Ireland was clear.
"DEFRA and DAERA (the UK and Northern Ireland departments of agriculture) would have talked about it," says McCormick. "They knew and understood the scale of the issue.
"The business leaders, especially the retail sector, were saying very clearly from the spring of 2020 onwards that the issue would be unmanageable."
Did Boris Johnson deliberately sign the Protocol (triggering an election and a landslide majority) knowing he would disregard it later?
Northern Ireland officials had asked London for help to "systematically" explore the implications of the Protocol, "line by line."
They needed to know what things would look like if the UK and EU, who were then preparing their future relationship talks, negotiated a close free trade deal, a thin one, or no deal at all.
However, this was when Boris Johnson and other ministers were saying there would be no paperwork needed whatsoever.
"I see a parallel universe," says McCormick, "where, had we and the UK Government and the Irish got into that process, and understood things, in detail, from October 2019 onwards, we could have reached the end of 2020 with a lot of detail worked out, and resolved."
By the end of 2020, the EU and UK had reached agreement through the Joint Committee, set up by the divorce treaty, for a set of three and six-month grace periods to allow the retail sector in Northern Ireland to adapt to the Protocol.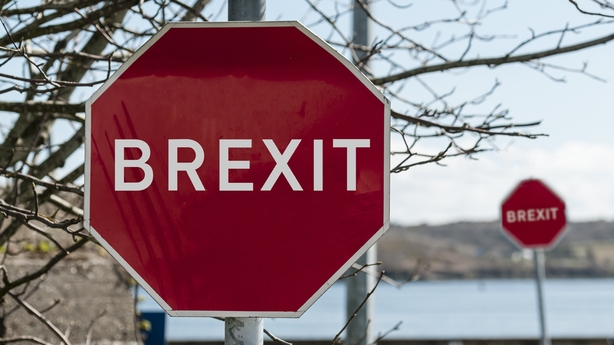 McCormick now believes that Michael Gove, Johnson's interlocutor with Maros Šefčovič, the European Commission vice president, swallowed the deal in order to save the free trade negotiations, which were months beyond deadline.
Without a Joint Committee decision, the UK would not be in a position to drop the clauses in the UK Internal Market Bill (IMB), which breached the Protocol, and with those clauses still in the Bill, the EU would not have concluded the free trade agreement.
Gove had told the House of Commons that December that a three month grace period was "sufficient time…to ensure that supermarkets are ready" to comply with all the export health certificates.
Yet, within six weeks London was saying supermarkets would need over a year.
Ultimately, the Northern Ireland civil service was left to carry the burden of Brexit.
"I find it hard to believe," says McCormick, "that in December 2020 the supermarkets had, in truth, given the government the assurances that they could be ready within three months.
"The timing would suggest a link between the Protocol negotiations and the main trade negotiations."
All of this leaves two fundamental questions hanging over the Protocol, which are acutely relevant as London prepares to dismantle it.
Did Boris Johnson deliberately sign the Protocol (triggering an election and a landslide majority) knowing he would disregard it later?
Or did he sign it and then hope that things would work out, and if they didn't the UK would back out of its obligations anyway?
Andrew McCormick believes it was the latter.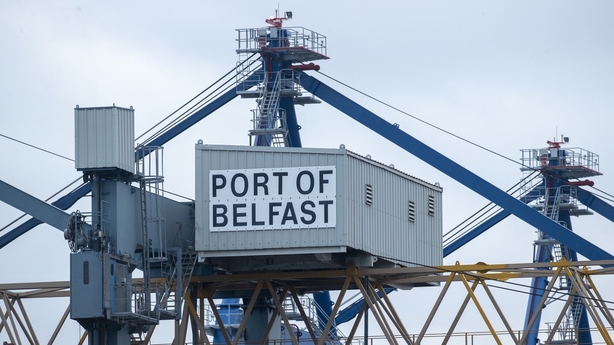 That is because UK agriculture and customs officials had been working "very intensely and urgently on ways and means to make the Protocol work, and to smooth as many of the procedural rough edges as possible, at a cost of many hundreds of millions of pounds."
The big problem was the construction of Border Control Posts (BCPs), so that UK officials could check GB agrifood consignments.
This kind of activity is a devolved competence, and the DUP agriculture minister Edwin Poots did not want to be part of it.
However, according to McCormick, London initially insisted BCPs had to be built according to the Protocol.
Yet Johnson was publicly saying otherwise. "There was a chasm between Boris Johnson's rhetoric about no controls and what UK government officials were doing and saying."
London wants to scrap virtually all customs formalities on goods that are clearly going to stay in Northern Ireland.
Ultimately, the Northern Ireland civil service was left to carry the burden of Brexit, with such mixed messages, and a prolonged lack of preparation, or even realism from the UK government.
None of this is to suggest that the Protocol does not bring huge changes, costs and burdens for businesses and for unionists.
It is cold comfort to say that the UK should have prepared for Brexit, and prepared for its impact on a society that was still recovering from 30 years of armed conflict.
But what has now come to pass is that Boris Johnson is laying claim to being the exclusive defender of the peace process, because unionists dislike the Protocol more than nationalists, and that the entire blame now rests with the European Union.
On Monday Boris Johnson is due to make a speech on the UK's intentions in scrapping parts of the Protocol, while UK Foreign Secretary Liz Truss will make a follow up speech on Tuesday.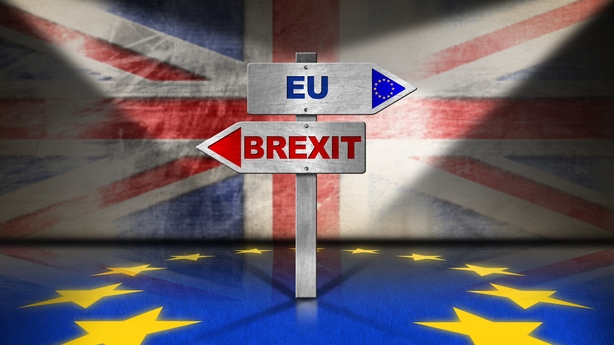 Sources say the thrust of the UK strategy is to convince member states to give Maros Šefčovič a new mandate to restart negotiations.
London wants to scrap virtually all customs formalities on goods that are clearly going to stay in Northern Ireland, and to exempt food products from sanitary and phytosanitary (SPS) controls on the basis that UK food safety standards are just as high as the EU's.
The UK says it would subject goods going south to full SPS checks at BCPs.
Officials are also proposing "enhanced biosecurity cooperation" where specific risks emerge.
According to a state of play memorandum circulated by the European Commission at the end of February, the UK had promised to submit a delivery plan to complete the construction of BCPs, with "concrete timelines, deliverables and milestones towards the completion of full-scale BCPs, which need to be able to perform all the [EU SPS] controls required..."
London says those BCPs would be completed but only to check on agri-food products only crossing the land border.
It's understood London does not regard its demands as a wholesale renegotiation of the Protocol.
Officials suggest that if the European Commission is perfectly capable of convincing member states to adopt new EU laws, then Šefčovič should be able to convince capitals to stretch the EU's position, if the prize is a restored Executive.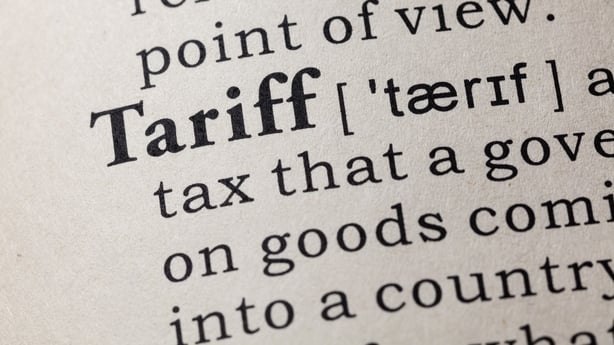 Meeting the UK's demands, say sources, would not amount to stripping out the Annexes to the Protocol, which spell out which single market legislation applies in Northern Ireland.
Rather, the EU could be much more flexible and "proportionate" in how it applies those rules.
This seems a tall order, especially given the way the UK is going about its negotiation. The EU seems unlikely to radically relax its food safety approach given how politically sensitive the issue is for big food producers like Italy and France.
According to one diplomat, briefed on the difficult Truss-Šefčovič phone call on Thursday, Šefčovič "appealed to her to go back to the table, that [the UK] had never really explored the possibilities of the October package [of EU proposals] and that unilateral action wouldn't work".
Brussels is, for now, keeping the response low key.
"When it came up again on Wednesday [in a meeting of EU envoys], the air of exhaustion in the room was palpable," says the diplomat.
"People were saying, not again. The Ukraine situation is so all-consuming and is spreading into so many different areas. The last thing people want to do is to start spending more time and energy on this. The idea that the EU will reopen all of this, and engage in an intense discussion is ludicrous. It's not going to happen."