It is time to face the change - and what a change is coming now with the speedy lifting of restrictions.
No one quite foresaw the scale of this sudden gear shift. Indeed, the pace of change may come as a shock to people and some may continue to be cautious and reticent about socialising.
It is all going to take time to absorb and people may have mixed feelings about the pace of change. Even the ever-cautious NPHET deemed the situation to be that there is no continuing public health requirement for most restrictions.
The scale of the NPHET green light took some, not all, in Government by surprise given they had become accustomed to other types of surprises from the advisory group.
Government has now acted on the recommendations. Time will tell if the right decisions have been made. Soon workplaces will be fully alive again. I heard a man interviewed on the radio this week saying he has not had a pint of plain for two years.
The rationale behind the recommendations is clear. All key metrics have been going in the right direction for some time now.
The peak of daily cases was recorded on 8 January, with over 26,000 positive PCR tests. Since then, the daily case numbers have been falling.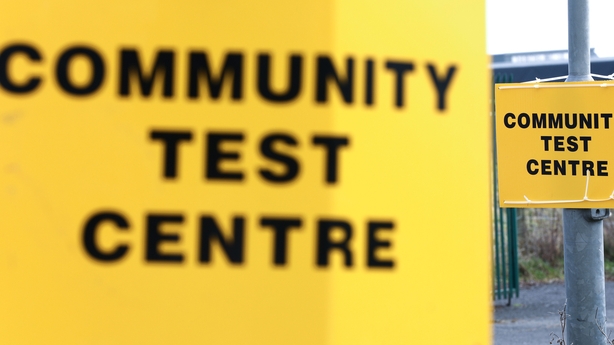 The percentage of people testing positive through PCR tests has reduced steadily. Hospital numbers have been coming down, while ICU numbers are stable.
There have been fewer deaths recorded in this fifth wave with Omicron, which began just before Christmas. NPHET also factored in the huge uptake and impact of vaccination and boosters.
Also, in the mix, has been the fact that since late December, over 284,000 people got infected with the Omicron variant.
Logic brings us to this point of dramatic change. However, experience tells us that logic and planning sometimes got thrashed during the pandemic, so a word of caution too.
We have some sense of what the short to medium term in Ireland may look like. The future seems optimistic. However, we cannot say what the long term impact of Covid-19 will be. If a new variant of concern of greater threat was to emerge, the situation could change quickly and we know what that looks like after over two terrible years.
The World Health Organization (WHO) has warned that the pandemic is nowhere near over. There have been record surges seen this week in France, Germany and the UK. Dr David Nabarro, WHO Special Envoy on Covid-19, said yesterday that this is still a dangerous virus. He did not feel confident to say it is a mild disease. He also advised that the important thing with easing restrictions was not to go too far too quickly.
There is also concern that some complacency could set in, if people see the pandemic as largely over and pull back from completing their vaccinations, or booster programmes. That could feed into the risk of a new variant emerging.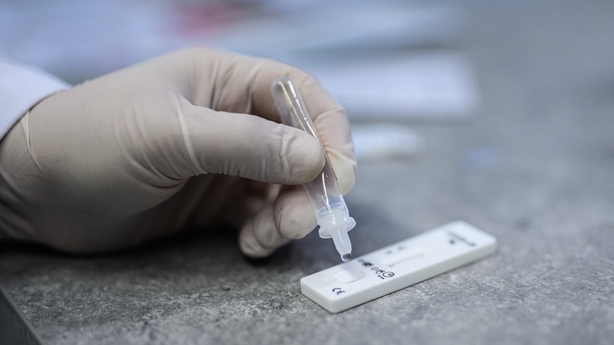 NPHET is keen to see continued emphasis on vaccination and boosters. The aim will be to have as many people as possible take up vaccination while it is still available. In particular, there has been lower take-up in younger and very young age groups so far than public health doctors would wish. There are several factors to that, not least that so many people got infected in recent weeks, and as a result are not eligible yet to get their vaccine or booster.
In recent weeks, Ireland has embraced the benefit of antigen tests. NPHET also started reporting the daily figures of positive antigen tests registered by people through the HSE portal. While this is a self-reported system and has its limitations, it is still valuable data.
There has been much criticism of how slow Ireland was to support antigen testing, compared say with the UK. This was despite a Government-commissioned report supporting antigen testing, the Ferguson Report, in March last year.
Many people will now have antigen testing built into their daily routine, helping them to live with the risks. Recent times have perhaps seen more acceptance and trust that people can use antigen tests and it allows them to take on personal responsibility. But on antigens generally, we have looked like slow learners.
Indeed, there will be many lessons to learn from the pandemic. This week, the Taoiseach said that there would be a public inquiry. What is planned is not a Tribunal of Inquiry to find blame, but more of an evaluation exercise of how various areas performed.
It was impossible to predict what the last two years brought us, so there is no crystal ball to assist with future predictions, except that we would be better prepared with much more knowledge.
On vaccination, the European Medicines Agency (EMA) made it clear this week that there is no evidence for the need for a fourth dose of Covid-19 vaccine in the general population. Indeed, the EMA said it had not yet seen data on a fourth dose. However, the EMA is of the view that for people with a severely weakened immune system, who have received three doses, it would be reasonable for public health authorities to consider offering a fourth vaccine.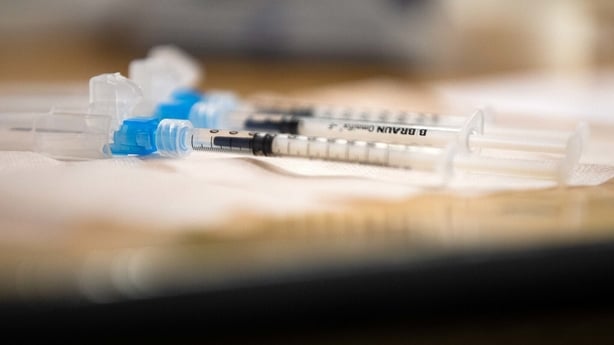 But fundamentally the EMA is of the view, along with global regulators, that the administration of multiple booster doses at short intervals would not be sustainable in the longer term. It said that if in the future there is a need to re-vaccinate, Covid-19 vaccines could be offered at the arrival of the cold season, as is done for influenza. It would increase the antibody response when people need it most. But re-vaccination with the same, existing vaccines seems unlikely and better ones would be needed.
A long-term strategy for the types of vaccines needed to manage Covid-19 will be important. Here, the Chief Medical Officer, Dr Tony Holohan, has written to the National Immunisation Advisory Committee (NIAC) seeking its views on this very point.
One of the more important impacts of the lifting of restrictions will be to have the health service and the HSE resume normal activities. Much of the lockdowns have also been about protecting the health service with its limited capacity. The spotlight will soon move back to bed capacity, ICU capacity, staffing levels, tackling the huge waiting lists and averting a return to the familiar overcrowding in emergency departments.
The mental health impact of Covid-19 may be long-lasting for some people and these services will also be under pressure.
An article was published this week in the Irish Medical Journal examined Covid-19 and the Child and Adolescent Mental Health Services (CAMHS). It found that despite low rates of Covid-19 infection and death, children and adolescents have experienced disproportionate restrictions on their personal, social and academic life.
It said that among youth in Ireland, reports of increased attendances by primary care counselling services have been mirrored by increased presentations to emergency departments and specialist mental health services, most notable being self-harm and eating disorders.
The researchers found that following an immediate post-lockdown reduction, emergency department presentations by children for acute mental health care and referrals to child and adolescent mental health services showed a sustained increase throughout 2020.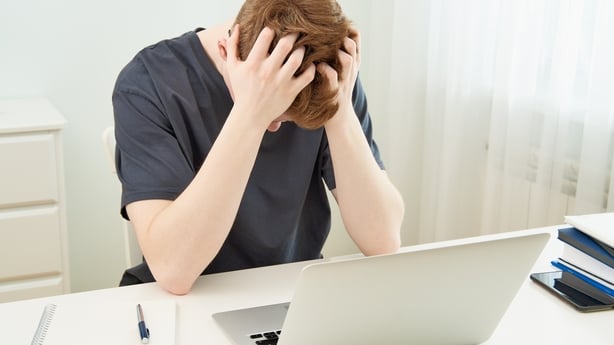 The team has called for urgent action to invest in these services post pandemic, to prevent any further rise in psychiatric illness among young people. The study was conducted by a team from Children's Health Ireland, Crumlin in Dublin; Lucena, St John of God CAMHS in Rathgar in Dublin; and SMMS at UCD in Dublin.
With so much focus on Covid-19, so many other areas of the health service have been out of the spotlight. That is set to change quickly with the lifting of restrictions and a return to something close to normal.
Covid-19 has not gone away and is unlikely to any time soon. The new phase that Ireland is moving to, is one where the country will try and live with the risk that now exists, while enabling business and social life to resume.
Some people will be uneasy: those still mourning the loss of a loved one; people who came through a serious illness with the disease, or aware of others who did; and people who have felt captive by the threat of the virus.
We must move on, with Covid-19 in retreat, for now. In time, more people will step out onto the streets, onto buses, into sports arenas. Increasing numbers will visit bars, restaurants and theatres. Ireland will see a revival and, hopefully, a lifting of spirits.
It is difficult to say exactly when the world might feel like it did before all this. There will be a lot of adapting to do as people return to the office and others seek to continue to be able to work from home.
But it seems like we can finally look ahead now, rather than constantly over our shoulders to be certain we are safe.
Let's hope this new chapter is a good one with no nasty twists and a positive ending. I am looking forward to placing my Covid-19 notebooks into isolation soon, and hopefully, in permanent quarantine