Whether you are a struggling tenant or a hopeful home buyer, you are left with the same predicament every time you log on to the property sites. When it comes to Ireland's housing crisis - it is difficult to see any light at the end of the tunnel.
Rising prices overshadow homebuyers' dreams. But will 2022 be any different?
This week, the Parliamentary Budget Office, which provides economic and budgetary information for TDs and Senators, issued stark findings which confirmed a "collapse" in home ownership among young adults.
It found that the cost of housing here is "severely unaffordable" by international standards, partly due to "rising rents" and "surging house prices". Prices have risen by 77% since 2011, compared to a rise in earnings of 23%.
The outlook does not look good either. This week also saw research from estate agents DNG, forecasting an average rise in regional housing markets of 12-13% in 2022, while price growth in Dublin will more likely be in the order of 6% to 8%.
A so called "locked out" generation is unlikely to have any reprieve soon. This, in turn, has lon-term consequences and contributes to a growing wealth divide between younger and older generations, say observers.
There will however be progress this year, according to the Construction Industry Federation, which represents builders and developers.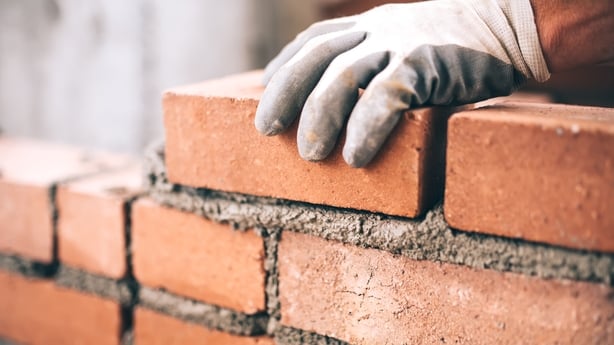 James Benson, director of housing at CIF, points out that over 20,000 homes were delivered last year, despite the industry being largely restricted from operating in the first quarter of 2021 due to Covid-19 measures.
This year, he predicts output of between 26,000 and 27,000, which would exceed the Government's target of 24,600, as set out in its "Housing for All" plan to 2030.
It is envisaged that 33,000 homes will be delivered per year from 2024. This is the number of new homes required per year to meet demand, according to the Economic and Social Research Institute (ESRI). Will 2022 see a stabilisation in house prices or even a reduction? It seems unlikely.
The cost of raw materials involved in building the average three-bedroom, timber framed, semi-detached home is up by around €15,000 to €17,000, due to recent global inflationary pressure, according to the CIF.
While inflation might slow down, there is not much hope that prices will fall.
Removing some obstacles to construction could be one way to boost supply and potentially ease some pressure on prices, if savings are passed onto buyers. The CIF has long campaigned for improvements in the planning process, a reversal in dezoning trends and increases in the provision of infrastructure to service development sites.
One housing expert, however, is worried that while output may be increasing, there will be no meaningful rise in the number of homes to buy.
Lorcan Sirr, a senior lecturer in housing, planning and development at TU Dublin, breaks it down:
About a quarter of housing output comprises of one-off homes, the kind planned and built by a young family, often in rural areas. These homes do not come to the market.
Just under 20% are apartments, mostly built-to-rent and therefore do not come to the market.
The rest, over a half, are mostly schemes houses, or housing estates. They do come to the market, but there are not enough of them.
Dr Sirr explains that about a quarter of the total housing output is then allocated to social housing.
Therefore, the number of homes available to buy is much lower than the total housing output. In fact, this number has remained relatively stable over the past few years, at about 7,500.
Even with projected increases in housing output, Dr Sirr is concerned that the amount of homes available to buy will not change dramatically. That is unwelcome news for younger people struggling to get on the property ladder.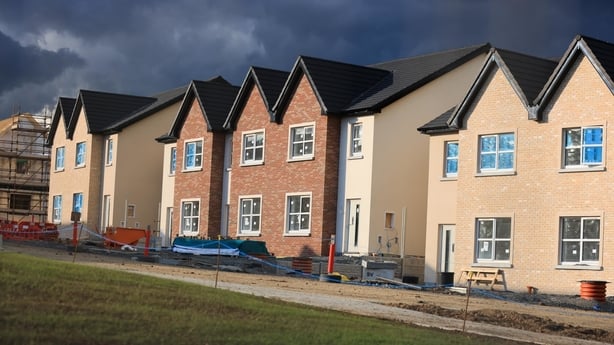 At the sharp end of this crisis is Ireland's homeless.
While housing output is expected to increase over the next year, Wayne Stanley, head of policy and communication at Simon Communities of Ireland says he is struggling to see concrete evidence that it will help alleviate homeless figures.
Latest figures show that there were 9,099 people homeless in Ireland in November. While December might see a slight dip in figures, as often happens over Christmas, the expectation is that the number of people becoming homeless will increase for the first quarter, even first half, of 2022.
The ban on evictions during the immediate Covid crisis saw the homeless figure drop to its lowest point, 7,991.
Mr Stanley is hopeful that the recently established Housing Commission, which will examine housing policy, will soon lead to a referendum on the right to housing. As part of its work the 12-person committee is considering the wording of a Constitutional amendment to enshrine such a right.
Mr Stanley believes that it would enable more radical action in terms of dealing with the housing crisis, such as facilitating rent freezes and eviction bans when necessary.
Whilst the experts and stakeholders have some hope for the year ahead, they share many concerns.The bottom line for Ireland's struggling home buyers, tenants and homeless is that 2022 will likely be another challenging year.