It is a new year and the third of the Covid-19 pandemic. It is hard to believe we are still staring this enemy in the face as the fourth variant of concern plays havoc with people and society in different ways.
But while the arrival of Omicron in December was an unpleasant jolt, it may just possibly have contributed to a turning point. Only time will tell.
There are reasons for hope now that the worst of the terrible Covid-19 journey may soon be over. Hope of course is not a plan, nor a strategy, but there is reason behind this more upbeat view.
Some projections suggest we will see a peak in a week or so and then a steady, or even speedy decline in cases. In this scenario, the grip from Covid-19 on Ireland would reduce considerably in February, with March seeing a major turning point.
The days are getting brighter now and, bar any surprises, this spring might truly be a period of regrowth for us all physically, mentally and spiritually.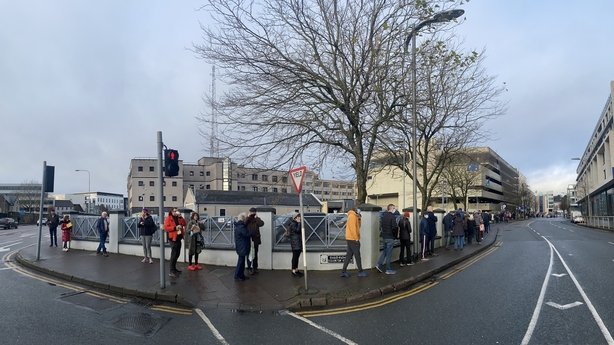 2021 went out quiet as a mouse and New Year's Eve was very much a silent night for many. But all the while the national vaccination programme has been making progress, with the booster campaign well under way and five-to-11-year-olds being immunised now.
By late last week, over 70,000 children in this age group had been registered and over 6,500 vaccinated.
The vaccination process for these children is different to that for adults, for obvious reasons. It is a slower process and takes double the time to bring the children through vaccination because it needs to be done calmly and sensitive to their needs given they are of such a young age.
Omicron has pushed out the more severe Delta variant, with 96% of cases here now the Omicron variant. We are seeing fewer hospitalisations with this strain, although the health service is under significant pressure.
On the vaccination front, over 2.2 million booster doses have been administered. Excluding boosters, over 7.5 million vaccines have been given to people. What this means is that the vast majority of the population is getting protection from vaccination and children are receiving their protection now.
Since the start of the pandemic over 908,600 people here have been infected with the virus, a substantial number of these in the fourth wave. So many will have protection from that. It means that, increasingly, Omicron will have few places to go to infect. Those who are unvaccinated will remain at high risk.
According to HSE Chief Clinical Officer, Dr Colm Henry, people who are unvaccinated have no protection from infection or severe illness with Covid-19. There will of course be 'breakthrough' infections too as vaccination does not always fully protect people.
But the natural course of the disease is that it should soon move from being a pandemic to being endemic here - and be dealt with as such by society.
All the more reason then to ensure that better vaccination progress is made in poorer countries, with low access or uptake to vaccines. This will be needed to reduce the risk of a more deadly variant of concern emerging and scuppering the hard efforts of all and the renewed hope that we may soon be out of the worst of this.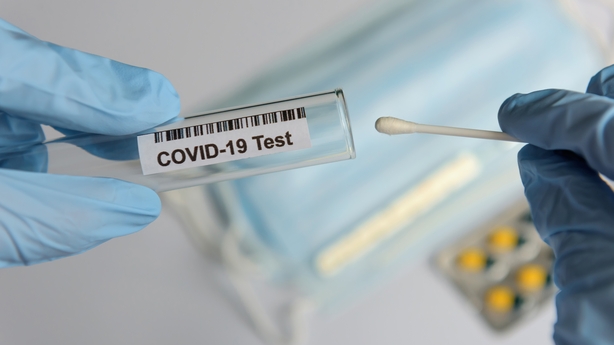 Schools returned this week, with the view from public health that there was no good reason from a health perspective to delay that scheduled re-opening.
The Chief Medical Officer Dr Tony Holohan has said that cases in schools will rise, but the National Public Health Emergency Team (NPHET) remains of the view that much of this is driven by community/household infection.
Data from the Health Protection Surveillance Centre this week showed that there were more outbreaks associated with school pupils and staff in the second half of last year, than in any other setting. While the largest number of outbreaks were recorded among families in private homes at 919, the next highest figure was linked to school students and staff at 514 outbreaks.
The highest daily figures of the pandemic were recorded this week. The HSE has also accepted that the true number of cases is much higher than the daily official figures. Health officials said that for every case that is detected, probably two are not picked up. The HSE's PCR testing system is under massive pressure, with people reporting delays of days in securing appointments.
Many others are availing of antigen test kits from the HSE to check their status but the data on whether they are positive or negative is not necessarily being captured. Next week, people who are sent antigen test kits by the HSE as close contacts will be able to upload their results to the service. That will provide a new data set.
It was also encouraging that when NPHET met late last week, they decided not to recommend any new restrictions. It is very much a 'wait and see' approach now. After the uncertainty coming up to Christmas, and the shock recommendation to shut hospitality early, the Government and NPHET now appear to be singing from the same hymn sheet.
While the Government has asked the Chief Medical Officer to consider recommending a relaxation of the close contact rules for those who are fully boosted and have no symptoms, NPHET not surprisingly has adopted a cautious approach. It has concerns that a relaxation of this type at this time could backfire. NPHET instead wants to look at the issue, after the peak in cases, which could come as soon as next week.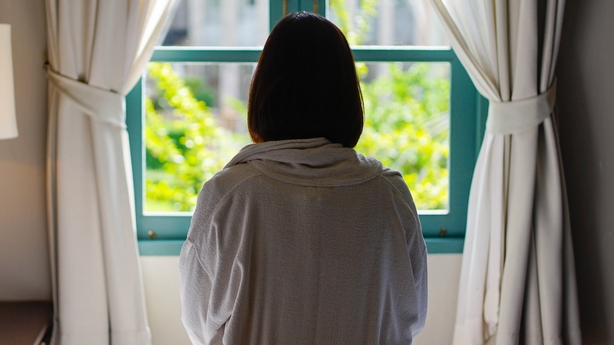 There have been many times over the past few years as I wrote these weekly long read pieces that there appeared to be little but gloom and foreboding over the trajectory of the coronavirus. Many times we all had our hopes raised, only to be dashed by the unexpected.
The figures since the start of the pandemic are sobering and terribly sad for the many families who have lost loved ones - and difficult too for those who continue to have long-term effects. In Ireland there have been over 5,950 Covid-19 deaths. Over 900,000 people have been infected. Worldwide so far there have been over 300 million cases and almost 5.5 million deaths from Covid-19.
The experience of the pandemic has made many people very on edge, amped up all the time and frightened. It has changed some people's outlook on life and on risk. There was no playbook for Covid-19, so it has been a unique, once in a lifetime, shell-shocking experience. As a result, the fall-out will be immense, not least on mental health.
It is important to recognise that things are so different now, compared with what we were facing this time last year. The country was in lockdown then. Now we have the power of the vaccination programme. Severe restrictions, while deeply unpleasant and questioned by many, have brought us to this place. The actions of the public fundamentally have been vital.
The early data on Omicron is that it causes less severe illness. An increasing number of studies suggest that the Omicron variant does not infect the lungs as easily as previous variants.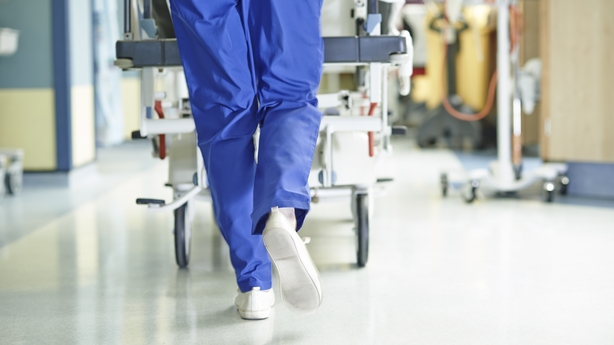 This month last year, the HSE effectively halted all non-Covid care, bar emergency and urgent work, and the private hospitals assisted. It was facing a record 2,020 Covid-19 cases in hospital and a record 220 Covid-19 cases in ICU. At that time, the vaccination programme was also only getting under way.
What is different now is the impact the scale of cases is having on staffing health services, pharmacies, GP practices, shops and other businesses, with so many people out sick, or having to restrict their movements.
The HSE estimates that on a 'manual count' 8,500 staff are out sick with Covid-19 or isolating. But it said the true number could be 15,000 or 12.5% of staff. It does raise the issue that a €22 billion-a-year funded health service, with its computerised systems, can not say for certain how many staff are working and how many are not due to illness.
But we have come such a long way and there is growing evidence to hope for much better times. My colleague in PrimeTime, Mark Coughlan, explored in detail some of the latest data and thinking on this issue in a detailed piece this week.
This time it does not look like a false dawn. Freedom could be in the air within a few months. That would make 2022 a very special year indeed.