Soon parents and guardians will be invited to register their children aged five to 11 for vaccination against Covid-19.
It follows the decision, finally, by the National Immunisation Advisory Committee (NIAC) to recommend vaccination for this group after approval was granted by the European Medicines Agency on 25 November.
This will be a complex vaccination programme for the HSE and parents will have many questions, which will need to be answered clearly by the experts.
NIAC made the recommendation due to what it said is the favourable risk profile of the vaccine, to protect children from severe disease and the consequences that could follow infection.
For the HSE, the programme is complex because of several new factors. This is a different vaccine dose and the handling is different, so there will need to be new medical guidance and training.
Identifying the three priority groups set out by NIAC will also be a challenge. These groups are children with an underlying condition, living with a younger child with complex medical needs and living with an immunocompromised adult. There is no register to go to to help identify these people. So it will take time.
These young groups are to be prioritised for vaccination at the same time as people aged 16-49 years are getting the booster jab.
All other children aged five to 11 should be offered the vaccination, with the same priority as booster doses for those aged under 40, NIAC has advised. So this second group aged five to 11 years may wait a bit longer than the other priority group identified in the five to 11 year age bracket.
Then there is the logistical challenge in delivering this programme. Only a few countries have started such programmes. Should vaccination be delivered in existing centres, using GPs and pharmacies, or in the school system?
The HSE said it had not yet worked out the optimal way to deliver the programme. For these reasons, it will take quite some to get it under way. Realistically, it will be January before the vaccination of five to 11-year- olds begins in earnest.
The HSE must also run this new programme alongside the current booster vaccination programme for adults, as well as the primary vaccination programme, which is still giving some people a first and second doses.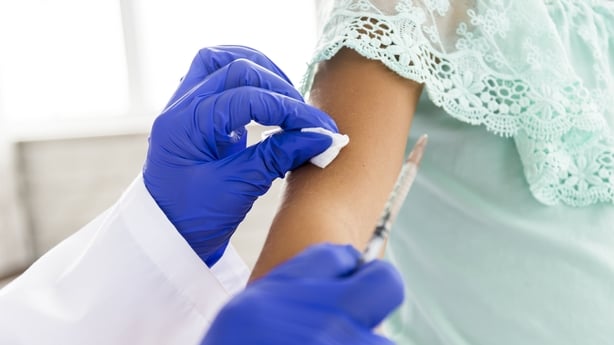 NIAC has advised that the HSE should consider setting up separate child friendly vaccination clinics. This would be to minimise distress for children and reduce the likelihood of vaccination error, by avoiding having adult and paediatric doses at the same venue.
HSE Chief Paul Reid said this week that there will be some dedicated children-only vaccination centres. So that option will be there for parents.
The vaccine dose for children is lower and the first stock of these vaccines is expected to arrive next week.
A major public information campaign will be needed to answer parents' questions. NIAC has said that before vaccination, parents or guardians should be informed of the known benefits, risks and uncertainties of Covid-19 vaccination and a decision to accept, defer, or refuse vaccination for a child must be respected.
The five to 11-year-olds is the last vaccination age group. As in the older group, they will be given two injections in the muscles of the upper arm, three weeks apart.
NIAC has also recommended that children who are severely immunocompromised should get a third dose, at least 28 days after their second dose.
"We have come full circle, with booster vaccinations for adults well under way and a vaccination for young children about to start"
The evidence shows that Covid-19 infection in children aged five to 11 years is usually mild, or without symptoms. The rates of hospitalisation are very low and Covid-19 related death is extremely rare.
NIAC says that the risk of hospitalisation is higher in children with underlying conditions but also previously healthy children can develop severe Covid-19. Here, children aged five to 11 years now have the highest rate of infection of all age groups, three times that of adolescents.
Between March 2020 to November this year, 212 hospitalised children aged five to 11 years were positive for Covid-19. Of these, 70% had no underlying condition, 12% had an underlying condition and for 18% the data was not reported. Recently there has also been a rise in Covid-19 cases and outbreaks in schools.
These are the things parents will be weighing up when deciding on vaccination for their child.
NIAC says that there were no new safety concerns seen in clinical trials of the vaccine for this age group. Commonly, there are short-term, self-limited side effects. "The number of subjects in the trials does not allow detection of rare or very rare adverse events such as myocarditis and follow-up is ongoing," NIAC says.
For children five to 11 years, the dose of the Pfizer vaccine is 10 micrograms lower than the dose for those aged 12 years and older, which is 30 micrograms.
Vaccination of children aged five to 11 years is under way in Canada, the US, Israel and has been recommended in Hungary, Lithuania and Czechia. Other countries in Europe are looking at the issue.
It's hard to believe that in about 10 weeks' time, we will see the second anniversary of the first officially confirmed case of Covid-19 here.
There was a fascinating study published this week showing that Covid-19 was circulating here before the first official case was announced on 29 February 2020. The virus was found in blood donation samples here on 17 February - two weeks earlier, according to the study in the Journal of Clinical Virology.
We have come full circle, with booster vaccinations for adults well under way and a vaccination for young children about to start.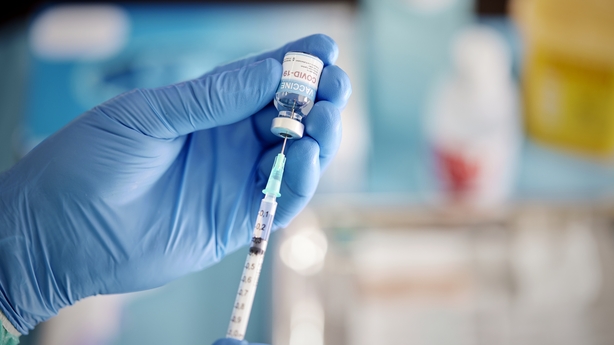 The HSE said this week that public health measures are going to be needed for a sustained and long period of time. That means mask wearing and social distancing for the foreseeable future.
This Christmas will not be the same as Christmas 2020. While the restrictions are milder, celebrations will be somewhat muted by ongoing constraints on the size of gatherings and an absence of big indoor Christmas Eve or New Year events.
There is also the worry about the impact of the Omicron variant of concern. Six cases have been officially reported here and there will be many more cases.
The World Health Organization has said that the Omicron variant could become the dominant strain by 1 January.
It was encouraging to hear from US scientist Dr Anthony Fauci that the early indications are that Omicron is not worse than prior strains and probably milder. He said it was almost certainly not more severe than the Delta strain. These are of course early assessments and more time is needed to get a full picture.
We will all be hoping for a better new year. But of course, hope is not a plan. It takes serious sustained measures to beat back the Covid-19 spread.
One of the terrible things the pandemic has brought with it has been uncertainty. That uncertainty is ongoing, severe and unnerving. It is difficult to see past any week and plan much.
It is also very noticeable how talk about Covid-19 seems to dominate nearly every conversation on the street, in houses and in social gatherings. You simply cannot get away from Covid-19 talk and that in itself is quite tiring for many people.
This week, Storm Barra brought some crazy winds and odd relief, in that for a day, or two, it was the focus of welcome distraction. Perhaps a snowstorm next will help to take our collective minds off Covid, even just for a few days.
The harsh reality of course is that this virus, in whatever guise, is going to be with us for a long time to come. We will have to learn to put up with this unwelcome visitor, hellbent once again, on pouring cold water over the festive cheer.