There was some inevitability about today's Government announcements on fresh measures to halt the surge in Covid-19 cases.
Some brakes have been applied to what had largely been a full reopening and there will be disappointment, worry and some Christmas plans now in doubt.
Currently, daily case numbers are regarded as unsustainable. There is a two-week time lag between high case numbers and around 25 cases in every 1,000 translating into hospital admissions.
Today, there are 614 patients with Covid-19 in hospital and 114 of these in ICU.
Also Ireland has reached and passed the figure of 500,000 Covid-19 cases since the start of the pandemic. It's a sobering figure given the impact each case can have on individuals, families and those around them.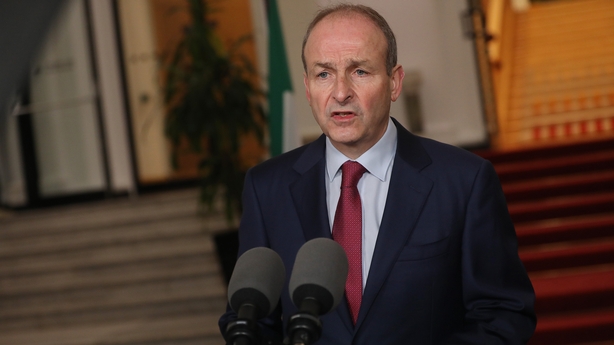 Doctors point out that a disproportionate number of people in ICU are not vaccinated and that the country's health system could not cope if it had to deal with 400-500 patients needing ICU.
As a result, planned procedures are being cancelled and the private health system is being asked to assist.
The latest NPHET projections lay out where we could be heading. The optimistic figure is a peak of 5,000 cases a day and the pessimistic figure is 12,000 cases a day. The best case is seen as 200-220 ICU cases and around 1,000-1,200 hospitalisations.
All the indications now are that the peak of this fourth wave has yet to come and may arrive during December.
It's unclear what impact the latest work from home advice, extra Covid pass requirements and measures for hospitality announced by the Government will have. NPHET will meet again on Thursday week to review the situation and whether further measures are needed. Even at this stage, the sense among some in Government is that more restrictions may be needed.
In a significant measure, which will impact families and employees, all household contacts of a person with Covid-19 will have to restrict their movements for 5 days and take three antigen tests.
---
Read more: Latest coronavirus stories
---
Doctors have emphasised that it's important to keep the messages to the public simple. People should stay at home if they are ill and reduce socialising.
However, we are heading into the peak time of social contact with Christmas just weeks away. Several warnings from NPHET that socialisation needs to be halved by people have not been heeded yet.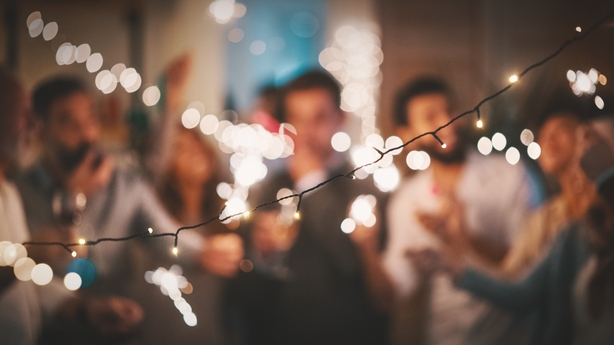 Booster vaccines will help but that will take time to finish, given the second dose can only be given at a minimum of five months after the first. It has taken a long time, and there has been some frustration, with the wait to get booster programmes approved.
Currently people over 60 and frontline health staff are getting boosters and the immunocompromised are being given a third dose. In relation to the immunocompromised, 58,216 people out of an estimated 90,000 in this group have received their third dose. Detailed data is awaited from the HSE on the actual number of booster jabs given to the other groups who are currently eligible for it.
Now, approval has also been given for booster doses for those aged 50-59 and people under 50 with underlying conditions. There is still something of a race here between vaccination and the virus. The pressure will be on the HSE to deliver a speedy and efficient booster programme. The task is big given that an estimated 2.2 million people overall are eligible for boosters, or third doses.
People did not expect Ireland to be back in this position. Around October, NPHET was expected to be effectively disbanded in its existing form but its back now with weekly briefings. And now the Vaccination Task Force is coming back too, to help oversee the booster programme.
People are asking - when will this all end? It's a valid question but no one seems to have the answer.
Senior members of Government are perplexed about is going on here with the pandemic, when you look at England and our incidence being higher than theirs and yet they have had no restrictions for months.
The public health position has been that no one measure will get the numbers under control. It's a mix of vaccinations, the public doing its best to stick to public health guidance, the capacity of the heath system to deal with Covid and non-Covid pressures and Government intervention by way of measures that will reduce the risk of further spread.
There is an eerie familiarity about what may be coming in the weeks ahead, and not a lot of time to turn things around for Christmas.