It is sometimes hard to keep a promise.
Especially if it is going to cost you and there's no-one actually checking whether you're sticking to your word.
And when you boil it right down, that is what COP26 is all about.
Countries know they need to act to avoid the worst of the climate crisis, the science has never been clearer.
But if they cut out greenhouse gases, it will mean tough choices as part of that transition; choices that citizens will struggle to accept around energy, transport and food production.
And that is an uncomfortable place for a politician to be as they eye up the next election.
Countries are making pledges on cutting emissions here. The point of this global summit is to get those nailed down and add an accountability mechanism that locks them in.
I have heard someone say Glasgow will not be a "Eureka" moment, it will be a meeting that leads to more meetings.
The rallying call coming into this summit was "Paris set the target, Glasgow must deliver".
But what will it deliver? Well, it will depend on the final text of the communique.
But going on the draft, which is the basis for negotiations, it will attempt to secure deeper emissions' cuts than have already been pledged.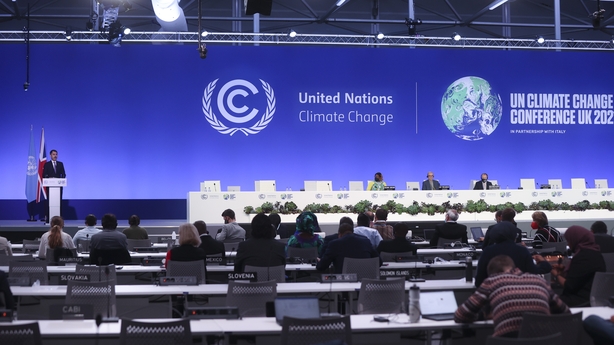 It will also try to increase the cash available for developing countries to transition out of fossil fuel dependency and adapt to the climate impacts they are already suffering from.
And for the first time there is talk of compensation for countries - like the small island states here - who are watching their land mass being surrendered to rising seas.
Getting the finance deal right here will be crucial. It greases the wheels of all the other parts.
If you are India and dependent on coal for power, how do you move out of fossil fuels if you cannot afford an alternative fuel mix?
If you are a low-lying island and you cannot afford to build sea defences, what choice do you have other than to begin to abandon your homeland?
The truth is that the money being talked about here for this kind of work is peanuts. The UN talks in terms of providing billions. The emerging and vulnerable countries say it will take trillions.
It seems an unbridgeable gap.
A senior politician from the island state of Tuvalu - a low lying Pacific Island, addressed the COP conference up to his knees in seawater to make a powerful point about rising sea levels. Where he stood had once been dry land.
To make an impactful statement about the threat of climate change, Tuvalu's Minister of Justice, Communication and Foreign Affairs, Simon Kofe did it like no other - by speaking behind a podium in knee-deep water out at sea | Read more: https://t.co/NWQ7dbP62a pic.twitter.com/lK5QjjqWET

— RTÉ News (@rtenews) November 8, 2021
And that is the thing about COP. For developed northern hemisphere nations this is mostly about the financial implications of eradicating fossil fuels - the bedrock of thriving economies.
For the global south, it is often about life and death of citizens and like Tuvalu, the destruction of an entire way of life.
On the way to the conference centre one morning, we shared a taxi with a couple of delegates and got chatting.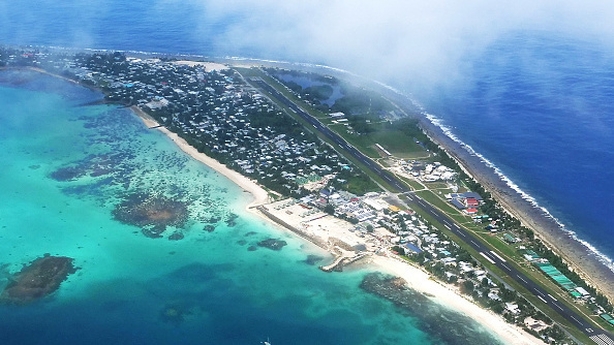 Wanjira Mathai is vice president and regional director Africa of the World Resources Institute.
She is also what is called a Friend of COP26, one of a body of people who advise COP President Alok Sharma.
And she has a big focus on developed countries, which caused global warming, living up to their responsibilities to those who are suffering from it. Vulnerable countries and indigenous people have a right not to have to carry the financial burden of trying to adapt, she says.
"Anchored on this process is trust. If we lose the trust, then we lose everything. The negotiating process has trust as one of the biggest casualties if we do not make good on some of those commitments," she said.
"Success will see trust begin to be rebuilt. At the moment it's a huge casualty of the long delays and the inconclusive discussions since Paris really."
She says the key things from Glasgow will be technically dense, difficult to explain, and ultimately very important.
For her, it is back to the issue of trust. It is building a system of reporting and measuring emissions that's transparent and where everyone is working to the same timeframe, instead of the pick and mix approach which appears to hold now.
That gives countries confidence that everyone is on a level playing field - not hiding behind some impervious accounting mechanism which allows polluters to pull a fast one and gain an economic advantage.
As the talks continued into Friday night, it started to feel like everyone was looking for a soft landing.
This is a process based on consensus, and with 197 parties to the treaty to placate, we can but imagine the shuttle diplomacy involved into the small hours.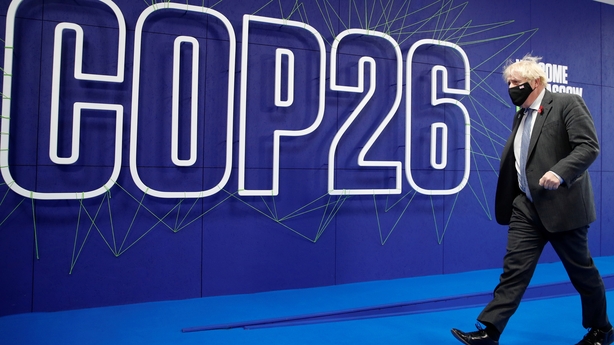 A diplomatic source suggested that people were a little confused about the purpose of Glasgow. It was not to negotiate a new treaty, they said, it was to finalise the implementation of the one agreed at Paris in 2015.
What countries had committed to was coming forward with targets for cutting emissions out to 2030 with the aim of limiting global warming.
They saw some positives, promises from countries which had not publicly agreed a position before.
And of course the early slew of pledges on cutting methane, coal and ending deforestation.
There is spin in all this of course. The people who have invested so much political capital in this summit want to be able to be hail it a success.
Set against that is the climate experts who have been pointing out that the cuts do not go anywhere near far enough to meet the Paris targets of keeping warming well below 2C and as close as possible to 1.5C.
A respected climate body has said that the cuts agreed to 2030 are far too timid and leave us on a path to 2.4C of warming - and for many countries that marks disaster.
So now it falls to bank the Glasgow wins - some very important - and build on them for the next COP. The EU's Frans Timmermans, its chief climate negotiator, has said the intention is that new emissions reductions brought forward in the near future will mean the path to 1.5C of warming is still alive.
That would mean the world to Tuvalu and other threatened nations. But they will be looking for product from the developed countries not more promises.