This weekend, world leaders start a series of intensive meetings - first in Rome, then in Glasgow - to try and limit man-made climate change. The main event is known as COP26, the latest in a series of United Nations meetings which is being held to co-ordinate action against climate change. But what are they trying to agree on?
Stopping the planet overheating by stopping so-called greenhouse gases going into the atmosphere. It is easy to say - but really difficult to achieve in practice, because of the upheaval in the lives of so many that it entails. Not to mention the cost.
But failure is not an option.
Our planet is heating up - and we are heading for catastrophe if we don't stop it.
Climate change is causing severe weather events, changing habitats, killing off animals and plants, causing environmental degradation and mass migration, as humans leave regions uninhabitable.
The big driver of climate change has been human activity - particularly burning fossil fuels for energy. The pollution from all that burning puts carbon dioxide into the atmosphere, which causes the temperature to rise.
---
---
Our challenge is to stop the bad stuff happening without destroying our economies and undermining human progress.
It is a monster political headache - but the United Nations has been co-ordinating governments around the world to take action to stop climate change and the environmental damage it is causing.
Through a series of UN conferences of the parties - COPs for short - governments have agreed action plans, notably in Kyoto and Paris, to try and limit global warming. This stuff is so difficult that without the public pressure of a massively-hyped conference like the COP, it probably would not get done.
In political terms, the governments of the world all hold hands and jump together.
Top-level targets
The whole process is managed by a couple of top-level targets: a temperature change target, a "net zero" target, and constantly updated national action plans to hit those targets.
Six years ago in Paris, at COP21, the Governments agreed a binding treaty to keep global warming below 2C, and, ideally, at 1.5C by the end of this century.
To meet the temperature target, governments made a series of national climate change plans, to cut back on carbon pollution.
But when those plans were added up by the UN, they found they would produce a global temperature rise of 2.7C - far from the 1.5C target.
We need your consent to load this rte-player contentWe use rte-player to manage extra content that can set cookies on your device and collect data about your activity. Please review their details and accept them to load the content.Manage Preferences

So now they have to come back and make a plan to do more - and that's the point of this meeting in Glasgow.
The scientific consensus is that a really steep cut in carbon emissions is needed over the remaining years of this decade to keep the 1.5C target alive.
Hitting the temperature target by the end of the century effectively means no new emissions of greenhouse gases by the middle of the century - an objective known as net zero.
Any slippage means more pollution in the short term, making it harder to catch up later on.
UN scientists say a bigger effort this decade will make it easier to hit the target over the long run.
How big of an effort? Well last year's Covid lockdowns around the world caused carbon dioxide emissions to fall by just over 5%. However, it has bounced back up again, in line with the economic rebound in the developed world.
But staying on track for 1.5C needs a 50% cut by the end of the decade.
The most difficult of political challenges
The challenge is to cut carbon emissions way more than last year's lockdown achieved, but still keep the economy working, so we all enjoy the benefits of modern life.
It might just be doable. On her way to the G20 summit, the President of the European Commission, Ursula von der Leyen said: "we have already reduced our emissions by more than 31% compared to 1990, while growing our economy by 60%.
"And I think that this is an encouraging message that shows that you can cut emissions and prosper; you can reduce the greenhouse gas emissions, you can produce in a cleaner, healthier and more sustainable way, while growing your economy."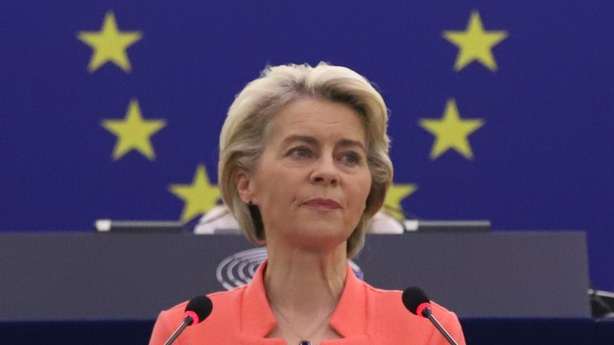 Still, it is without question the most difficult of political challenges, entailing sweeping changes in the way we live, work and interact with nature.
The political tool of choice to drive this change is another top-level target - the reduction in CO2, measured in gigatonnes (billion tonnes) per annum.
So, a key number that is worth keeping in mind to measure progress at this COP is 25.
Based on the latest set of announcements from governments, the world will pump 50 billion tonnes of Carbon Dioxide into the atmosphere in 2030.
To stay on track for a temperature rise of no more than 2C, that figure should be around 39 billion tonnes - that's a cut of eleven billion tonnes.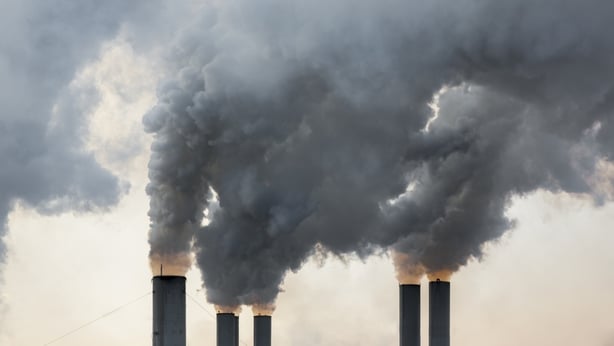 But, to be on track to hit the 1.5C target, carbon emissions at the end of this decade should be around 25 billion tonnes. That is a 25 billion tonne cut.
And that is the 25 to keep an eye on - how close to 25 billion tonnes in 2030 can the governments get in their meetings at COP 26.
If that is the case, an agreement that cuts less than 11 billion tonnes from the 2030 level looks like failure.
There are few who expect this COP to hit the full 25 billion tonne target. Obviously the closer to 25, the better. But the parties will have to come back at it again.
Under the usual COP pattern, that would mean another big target setting conference in five years' time-possibly four years' time, to get back on the old timetable - the one knocked back a year by Covid.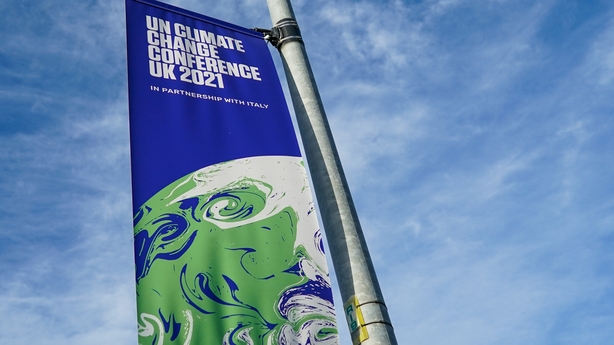 But that would only leave one chance to revise plans before 2030 - not ideal if you are trying to achieve cuts of the scale the scientists are seeking. That is why another outcome worth watching is any changes to the review timetable.
Whilst an annual review is unlikely - and could even be counterproductive, weakening political drive and interest- review conferences every two or three years would give more chances to change the targets, moving ever closer to the magic number of 25.
As political circumstances, technology and the climate itself changes, so does the possibility of additional agreements becoming feasible - even if some things cannot be agreed at this COP. So be careful of a failure narrative - not getting the whole 25 at this COP is not the end of the earth. Literally.
The point of this meeting now is to take another big, decisive step forward in driving what is the biggest shared project in the history of humanity - saving our own planet from ourselves, for ourselves.