Could the European Union's foreign policy have been influenced by Demi Lovato?
In the airport on the way to this informal EU leaders summit in Slovenia, I heard the American singer's mega hit: "Sorry. Not sorry."
It made me wonder if the EU should bang-out its own version entitled: "Invited. Not invited."
Because that's what six western Balkan countries must be wondering at the moment - is the EU actually serious about extending membership to them?
Pious words appear to have been replaced by delay, vetoes and rancour.
The six countries who want to sign-up are Serbia, Montenegro, Albania, North Macedonia, Bosnia and Herzegovina and Kosovo.
There are three tiers:
Serbia and Montenegro have opened accession talks with the EU already.
Albania and North Macedonia are seeking a date for accession talks to commence.
And Bosnia and Herzegovina and Kosovo are much further back, granted only so-called 'candidate' status.
Slovenia currently holds the rotating Presidency of the EU Council, and the former Yugoslav republic really wants to make progress on this topic during its six-month tenure.
The landmark feature of this informal EU leaders' meeting is bringing together the leaders from the six Balkan nations.
Slovenia clearly wants to unblock the obstacles to enlargement, but it seems that desire will be stymied as the complicated process grinds-on.
For example, Albania and North Macedonia want EU leaders to agree on a date when their accession talks will commence.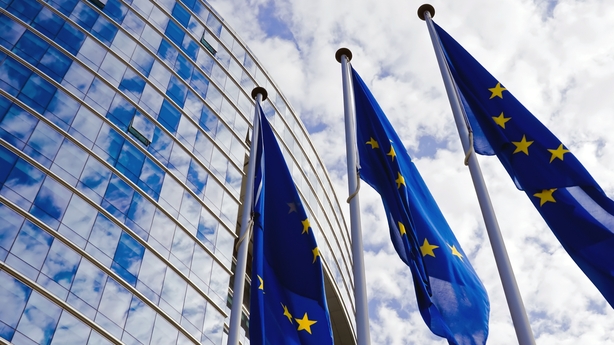 Ireland is in favour of a date being given, because it wants all of these countries to go through the process as quickly as possible.
Essentially, Ireland wants these countries to take the same transformational journey and become a member state.
A Government spokesperson said the Irish Government has "no concerns" about EU expansion as long as "they achieve standards necessary, such as in rule of law".
So what's the problem?
Well, it's complicated.
In the case of Albania and North Macedonia, their accession is tied, both move together.
However, Bulgaria has a problem with North Macedonia and, therefore, Albania is currently stuck in the diplomatic cross-fire.
Even though both countries have fulfilled the required criteria, Bulgaria has issues with North Macedonia over language and identity.
And here's the crux of it: Bulgaria, as an existing EU Member State, can veto North Macedonia continuing into accession talks.
This in turn means that Albania has to wait until that diplomatic row is resolved.
Skopje may have reached an accommodation with Athens over the country's name, and flag, but there's still bad blood with Sofia.
That may change when Bulgaria gets a new government in November. But it's only a maybe.
While Serbia and Montenegro have managed to get so far as actually entering into accession talks, those negotiations have also stalled.
At a meeting in June, EU leaders decided against proceeding to the next point in the process. There is no timeframe for a resumption.
Kosovo and Bosnia and Herzegovina are much further back in the accession process.
It's very far back actually given that half a dozen or so member states don't even recognise Kosovo.
And then there is the rather significant issue of a low-level conflict between Serbia and Kosovo.
Commission President Ursula von der Leyen said it was "vital" they resolve their differences, but it hasn't happened.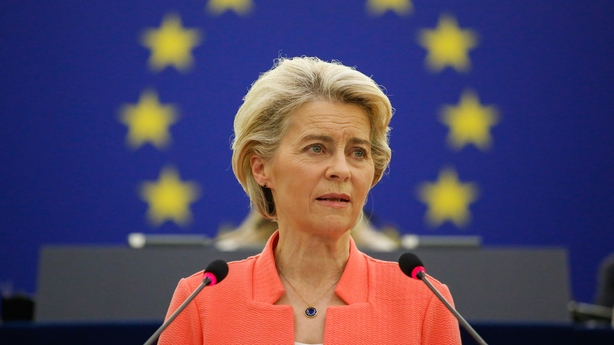 So the big geo-political question is what will be the strategic impact of a continually stalled process?
One clear concern is that Russia can increasingly exercise an influence in the EU's backyard.
The EU hopes it can off-set some of that through its financial power, pumping billions into the western Balkans over the coming years.
But at some point, and sooner rather than later, the EU is going to have to take a decision.
Brussels already has form when it comes to dangling possible EU membership to a country, and then not getting it over the line.
Turkey has become antagonistic towards the union after being left at the front door but not allowed to cross the threshold.
Critics argue, with some justification, that EU member states need to be clearer about what they want and how they propose to get there.
There are undoubtedly concerns that six new member states would mean significant increases in migration across the existing 27 states.
Freedom of movement is a core EU principle, and therefore might be responsible for some of the caution.
There are also undoubtedly significant concerns about mafioso criminality in some of the applicant states.
Yet those concerns are supposed to be resolved by the accession process.
It stipulates requirements such as respect for the rule of law; respect for democratic standards; and socio-economic reform.
Shifting the goalposts, followed by further delay, isn't good for anyone.
As Angela Merkel makes her slow exit from the political stage after 16 years as German Chancellor, the European Union could do with a new quasi-leader.