It was October 2018, days before the US Midterm elections.
With no presidential race on the ballot that year, all eyes were on a senate fight in Texas where the incumbent Ted Cruz was coming under pressure from the Democratic Congressman Beto O'Rourke.
Polls were suggesting that the race would be close and Democrats were hoping the young O'Rourke could pull off something they hadn't managed to achieve in 30 years - win a senate seat in Texas.
In the end, however, it wasn't to be and Ted Cruz was victorious.
As voters were getting ready to go to the polls, the two candidates took part in a final TV debate at the studios of a local television station in San Antonio, Texas.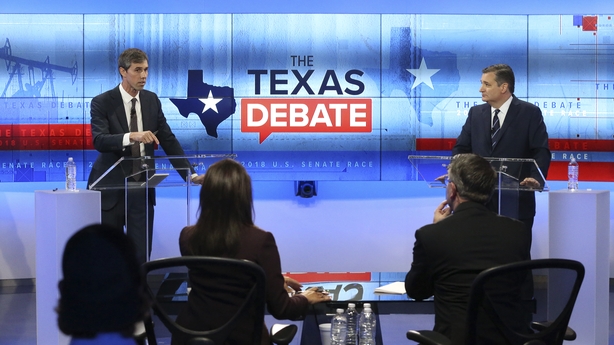 Outside the debate venue, a group of Ted Cruz supporters had gathered holding signs and waving at the passing cars.
I was struck by how young they were, with most of them only in their late teens or early twenties.
There was a sense at the time that Beto O'Rourke, a skateboarding liberal, was attracting a lot of support from young voters, but not this group.
"Why are you supporting Ted Cruz?" I asked Ivy Girard.
She said for her, he embodied traditional America. Her support for him came down to one issue, abortion. She agreed with his pro-life policies.
"He stands up for life, liberty, the pursuit of happiness and the dignity of all people from conception to natural death. As a young person, I'm very much drawn to those ideals," she said.
The row over the Texas abortion ban could end up back before the US Supreme Court in the coming weeks.
It was a reminder of what a major political issue abortion is in Texas, and across the US.
It can also be extremely divisive.
Donald Trump promoted pro-life policies during his presidency, much to the delight of his conservative base.
But in Joe Biden's first days in office, he signed executive orders overturning Trump-era restrictions on abortion.
"It is the policy of my administration to support women's and girls' sexual and reproductive health and rights in the United States, as well as globally," he said at the time.
The directives were issued on the eve of the annual 'March for Life' anti-abortion rally in Washington DC.
In late January, every year, a protest is organised that coincides with the anniversary of Roe v Wade, the landmark Supreme Court decision that legalised abortion in the US.
It usually attracts tens of thousands of people and in 2020, Donald Trump became the first US president to address the 'March for Life'.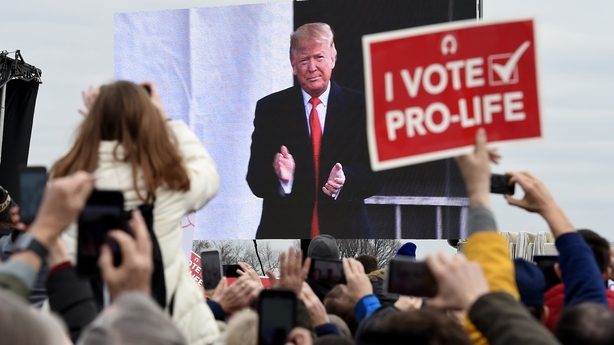 2021 was very different. The event was mainly virtual due to the pandemic with only a handful of protesters gathering outside the US Supreme Court.
I spoke to a young man in a red 'Make America Great Again' hat who had joined the march.
"The difference is like night and day between Joe Biden and Donald Trump when it comes to abortion. Even though President Biden is a Catholic, he goes completely against the Catholic faith by openly endorsing abortion," he told me.
Yesterday, protesters gathered outside the US Supreme Court once again but for a very different reason.
This year's 'Women's March' saw thousands of people protesting against what organisers described as "the most dire threat to abortion access in our lifetime".
Demonstrators voiced their anger over the recently introduced abortion ban in Texas and over the Supreme Court's decision not to block the new law.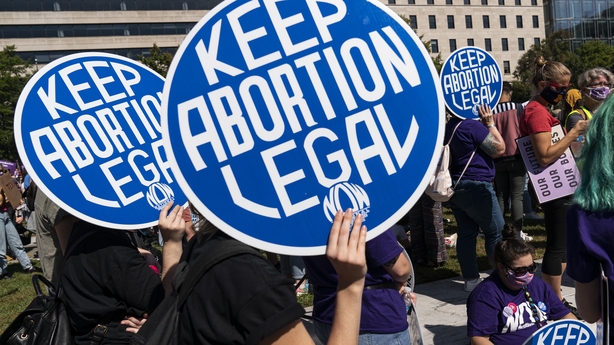 "We need to send an unmistakable message about our fierce opposition to restricting abortion access and overturning Roe v Wade before it's too late," the 'Women's March' organisers said.
In May, the Republican governor of Texas, Greg Abbott, signed a law which bans abortions once foetal cardiac activity is detected, usually around six weeks.
Texas managed to get around the Roe v Wade ruling by empowering private citizens, rather than state officials, to sue anyone who aids a woman in obtaining an abortion.
The Biden administration is challenging the Texas law and a federal court hearing was held on Friday.
After a three-hour sitting, Judge Robert Pitman said he would give the matter careful consideration but not before he described the Texas law as "very unusual".
"If the state is so confident in the constitutionality of the limitations on a woman's access to abortion, then why did it go to such great lengths to create this very unusual private enforcement mechanism rather than just simply do it directly?" the judge asked a lawyer for the Texas attorney general.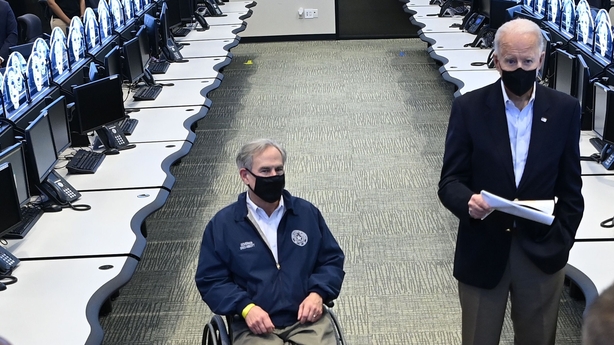 Democrats are afraid that other Republican states will follow Texas and want to pass laws to protect access to abortion.
Members of Congress have been sharing their own personal stories.
On Thursday, Democratic Congresswoman Cori Bush told a congressional hearing that choosing to have an abortion was the hardest decision she ever had to make.
"Today I sit before you as that nurse, and as a pastor, activist, survivor, single mom, and Congresswoman to testify that in the summer of 1994 I was raped, became pregnant, and chose to have an abortion," she said.
The row over the Texas abortion ban could end up back before the US Supreme Court in the coming weeks.
In December, the court is due to deal with a separate case over a Mississippi law banning most abortions after 15 weeks.
With a solid conservative majority on the bench, pro-life groups hope that it will be provide an opportunity they have been waiting for for almost 50 years, a chance to overturn Roe v Wade.