After being stuck on this journey with Covid-19 for so long, this week's new road map may have felt like a dramatic shift in gear - and even a sharp change of direction for some.
There are huge benefits to a fuller reopening of society, but some risks also. There could be a bumpy ride ahead, with daily case numbers expected to rise over the coming weeks, but then hopefully things will settle down.
No-one has a crystal ball on this one and even NPHET's earlier optimistic projections on hospitalisations and deaths from Covid-19 for July to September have so far not transpired. Thankfully, the numbers have been well below what was feared.
So, now it's time to face the change, but carefully too.
Dr Emer Shelley, Dean of the Faculty of Public Health medicine at the Royal College of Physicians, offered the public health perspective this week. She said it was the right thing to do, to reopen society, but people still need to be cautious.
While the world around us is changing and returning to relative normality, the basic advice on precautions remains the same as it did from day one. Coronavirus will be with us for the foreseeable future, but we face the threat, better prepared, better armed and in better shape.
The vaccination programme was a slow-burner at the start and was significantly affected by product shortages, delays and regular, complex, revisions to the roll-out sequence. There was also anger over some people getting vaccinated outside of the agreed sequence. At times it was very confusing for people.
But now, the vaccination progress is remarkable, with 89% of people over 18 years old fully vaccinated. Within a few weeks, everyone eligible who wished to avail of immunisation should have been offered their doses.
Indeed, the discussion has now moved on to booster vaccines. The initial World Health Organization view was that until poorer countries got their vaccination programmes properly under way, richer countries should not be introducing booster programmes.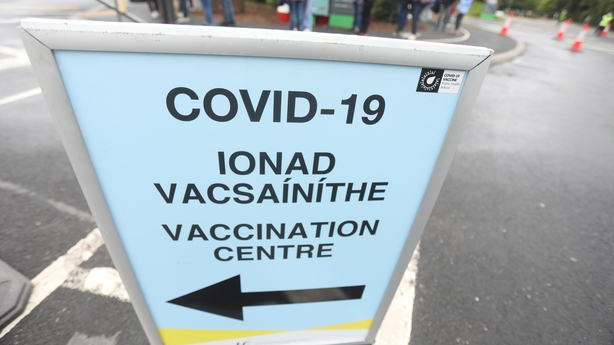 Last week, that view became more nuanced when Dr Hans Kluge, the WHO Regional Director for Europe, said that boosters were not a luxury and that vulnerable groups would need them.
By the end of the week, the European Medicines Agency and the European Centre for Disease Prevention and Control were in agreement. They said there was "no urgent need" for booster jabs for fully vaccinated people in the general population, but that certain groups, like those with suppressed immune systems and residents of long-term care facilities, should get them.
It's now being left to national governments and the advice they get from their medical and scientific advisers to decide how to proceed with booster jabs. In the US, the booster campaign is getting under way this month and the vaccines will be given to people initially eight months after their second dose.
Later the plan is to bring that gap back to five months, according to Dr Anthony Fauci, Chief Medical Advisor to the US President. The first people to get the shots there will be nursing home residents and health care staff, followed by other older people who got vaccinated last winter.
With an end to NPHET ahead, major Government announcements on Covid-19 and, in time, an end to daily case numbers, we are witnessing signs of big change
Here in Ireland boosters are to be given to people aged 12 years and older whose immune systems are suppressed. They will get an mRNA vaccine after a minimum interval of two months after their second dose. An mRNA vaccine will be given irrespective of what vaccine they received for their original two doses.
The National Immunisation Advisory Committee (NIAC) advice is awaited on what should happen then - most likely booster vaccines for people over 65 years and residents of nursing homes. Plus people aged 80 and older and then frontline health staff.
It is still not clear how long immunity lasts after the two doses of vaccine people have received. The Health Information and Quality Authority is currently examining that issue. It has also recently sent a report to NPHET on the question of whether masks should be worn by children under 13 years. That unpublished report is due to be discussed by NPHET later this month. The report has advised against any change to the current advice, which means it does not generally support mask wearing for those aged under 13.
The weeks and months ahead will be anxious times for some people. That's understandable. People may be slow to make use of the 100% capacity on public transport for a while, preferring to walk or use a car, or bicycle. Some people will wish to continue wearing masks, even where they are not required.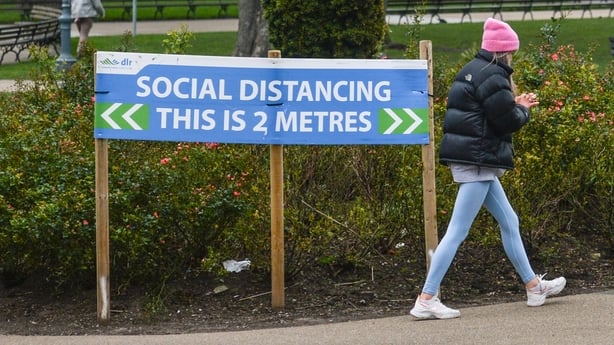 The lexicon of this pandemic will stay with us for years to come. There has been an exponential growth in buzz words and acronyms that we mostly had never heard of before. They have dominated debate, the airwaves, television screens print media and online.
Social distancing, self-isolation, close contacts, the R number, lockdown, ramping-up, an abundance of caution, cocooning, international best practice, flattening the curve, community transmission, contact tracing, epidemiology, containment and mitigation, herd immunity, PPE, NPHET, NIAC, ECDC, WHO, and so many other terms and bodies. We should hear less about these things in the months ahead. Indeed, no more dramatic announcements from the steps of Government Buildings are expected for the foreseeable future.
Also now, the Government plan is for NPHET to no longer exist in its current form. Taoiseach Micheál Martin said this week it will "transition" into the general Government/public service system. So for now, it's expected there will be no more NPHET briefings broadcast to the country.
The plan is also to stop releasing daily Covid-19 case numbers. These will instead be available online. At the height of the crisis, and especially heading into dangerous peaks, daily case numbers were an important aspect of the trends. But over time, this shifted into a greater focus on hospitalisations and cases in ICU, as an indicator of the seriousness of the disease spread.
So with an end to NPHET ahead, major Government announcements on Covid-19 and, in time, an end to daily case numbers, we are witnessing signs of big change.
The pandemic also exposed the weaknesses and gaps in the national health system. We went into the crisis with over 11,000 acute hospital in-patient beds and around 255 ICU beds. We were told at a recent NPHET briefing that an extra 47 ICU beds have been put in place so far but overall, the service has not seen major bed increases. It's a point made by HIQA in a review last month on the health service, when it said long-standing issues remain such as capacity and funding deficits, long waiting lists and overcrowding.
As the autumn and winter approaches, the continued threat posed by the coronavirus is not the only threat the health service faces. There is concern that given the experience of the past 18 months, people may be more susceptible to colds and flu and bugs this winter.
So a perfect storm would be continued battles with Covid-19, influenza returning resulting in hospital overcrowding, postponed procedures, even longer waiting lists and a very testing winter. The HSE Winter Plan is to be published earlier this year and will attract a lot of attention, as will the Budget funding for 2022.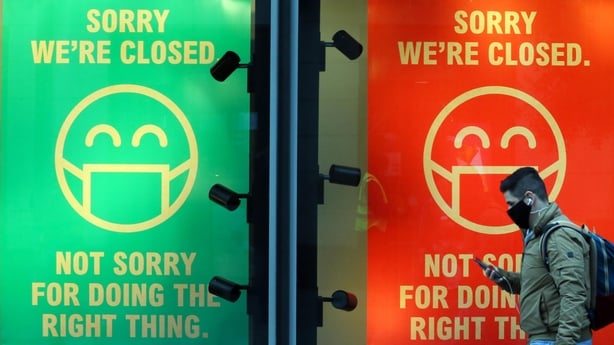 We will remember this week as a turning point in our approach to dealing with Covid-19. For good or for bad, the doors of society are all reopening. The decisions by Government were based on advice and also some political considerations.
The risks include not knowing for sure what the return to school will mean with the Delta variant so dominant. Tens of thousands more people will be moving about and mixing with indoor and outdoor events getting under way, greater numbers on public transport, a phased return to the workplace, parties, discos, weddings and dancing.
We also had ABBA this week, but that was not a new variant but rather the classic pop band, releasing two new songs
There are also concerns about the potential for a new Variant of Concern to emerge. This week the WHO added a new variant called 'Mu' to the existing ones. This new one has mutations that indicate a risk of resistance to vaccines. But further studies are needed.
All viruses mutate over time, but some of the changes affect the properties of a virus. Currently we have four Variants of Concern – Alpha (aka the UK variant detected September 2020), Beta (South Africa May 2020), Gamma (Brazil November 2020) and Delta (the dominant one, detected in India October 2020).
The WHO decided some time ago to change the names of the variants using Greek letters, so as not to stigmatise the countries where they were first detected. It can make things a bit confusing. We also had ABBA this week, but that was not a new variant but rather the classic pop band, releasing two new songs and more to come. There was something comforting and hopeful about the new music, a reminder of different times, after 18 months of a broken world, due to Covid-19.
---
---
It has also been 18 months of a deluge of data and statistics on the coronavirus. An infodemic at times, with lots of confusion, misunderstandings, misinformation, conspiracy theorists who seem immune to reality, and what some would label as bad actors, keen to stir society with fake news.
Truth matters. Facts don't always do what you want them to. They don't care about your feelings. In the end, life teaches us all that the facts will find you. There is no hiding place from the truth.
So we must face the weeks and months ahead with realism, but also embrace all the things we could not do, for so very long. We are a changed people now. Nothing will ever quite be the same. Even though the familiar returns, we look at the world differently.
The pandemic has taught us many lessons and now there is a new sense of freedom in the air. We embrace the memories of lost loved ones, how life can change in a heartbeat, and now treasure more, the things that matter most.