The planned phased unwinding of most remaining Covid-19 restrictions during September and October will be welcomed by most people, after over 18 months of the coronavirus emergency.
A lot of data and projections will have fed into today's landmark decisions by Government, along with some political calculations too.
But it's not over yet, and the changes ahead are contingent on 90% of adults being fully vaccinated soon, Covid case numbers being manageable and, of course, no surprises.
While the roadmap ahead is based on a wealth of data and experience over the course of the pandemic, there is an element of the unknown ahead. Some calculated risk is being taken in unwinding most of the restrictions.
Just as the medical experts have explained how the benefit of taking a Covid-19 vaccine outweighs the risk, the Government has likewise assessed the risk/benefit of a reopening of society at this time in the pandemic. Much of that is down to the vaccine bonus and the huge uptake and low hesitancy rate here.
Minister for Health Stephen Donnelly said today that Ireland has the highest incidence of the virus in the EU. The national incidence rate reported by the Health Protection Surveillance Centre is 524 cases for every 100,000 people. There are 355 patients with Covid-19 in hospitals, of which 54 are in ICU. But overall hospital numbers are nothing like the peak levels seen early this year when 2,020 were in hospital with Covid-19 and 221 were in ICU.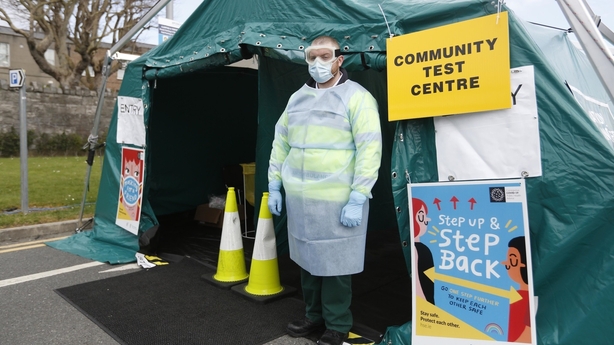 While schools have now returned, many children are not - or cannot be - vaccinated. But 148,000 children between the ages of 12 and 15 have now received a first dose, out of an estimated eligible group of 280,000. The hope is that case numbers in children will not rise significantly with the Delta variant dominating now.
NPHET member Prof Philip Nolan has said that there is considerable evidence that "with effective mitigation measures" in place, schools are not major sites of transmission of Covid-19. Time will tell.
In America, as reported by the New York Times this week, children's hospitals are seeing a surge in Covid-19 patients. It noted that children who are not vaccinated are at higher risk of being infected. So this will be an anxious period for parents in the weeks ahead too.
The public health message is that parents need to limit socialising and hold off on the playdates until Halloween. Likewise, staff returning to the office must be careful about socialising at lunch or after work. Human nature being what it is, it is understandable that colleagues may want to get together in person, after a year and a half of lockdowns and Zoom calls.
Public transport is to open to 100% capacity (with continued mask wearing), indoor and outdoor live events will restart (for vaccinated people), and there is to be a gradual return to the workplace. Students are also to return to colleges.
It is a big change and a big movement of people, over a relatively short few weeks. These developments will inevitably result in a greater mixing of people, making social distancing and the well-known hygiene measures more important than ever.
The public health view as expressed today by Dr Emer Shelley, Dean of the Faculty of Public Health Medicine at the Royal College of Physicians of Ireland, is that it is the right thing to do to open up society, but people still need to cautious, as we are not out of the woods.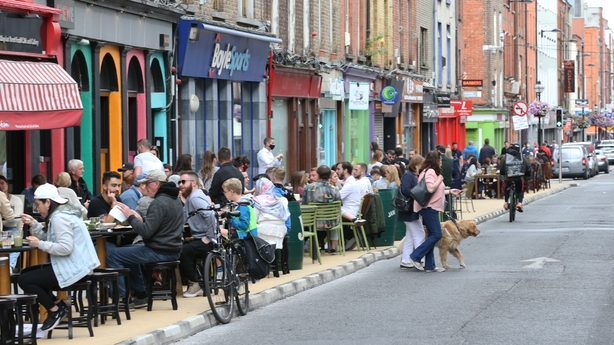 The hope is that with the significant advance in vaccination among the population, that the case numbers will stabilise and fall over the next four to eight weeks. The NPHET models have pointed to that.
The other unknown is the possibility of a new variant of concern emerging, if it arrived in Europe and how existing vaccines would react to it. This virus has surprised us many times before and so we should all be aware of that.
For families, parents, public health officials, the health service and Government, the next few weeks will be an anxious period. No one quite knows what will happen and currently we can only look at how things have gone in other countries that have reopened much of their society.
The Government has been conscious that in recent weeks, people have been posing the question: If not now, then when would society begin to return to some normality? The time has come, it would appear.
But no one wants to see a situation where Ireland takes one welcome big leap forward, only to have to take two steps back.