The existence of racism in Ireland is difficult to acknowledge, but until it's openly discussed, there will be no progress made in tackling the problem as a society.
This week, RTÉ News has examined the issue and asked what needs to be done - and only scraped the tip of the iceberg.
In a series of reports, we spoke to those who have personally experienced racism and sought to give different communities a chance to be heard.
It was striking how many people wanted to be involved in the series and it was impossible to include them all. However, it was evidence enough that the conversation around racism needs to continue.
All this happened as the Government begins a Public Consultation on Anti-Racism in Ireland, which will feed into a National Anti-Racism Plan due to be published at the end of the year.
Given that it has not been renewed since 2008, it is long overdue.
An interim report on the strategy was published by Minister Roderic O'Gorman last month.
It stated that ongoing and well-documented evidence shows that racism is embedded at every level of society and experienced by a variety of groups.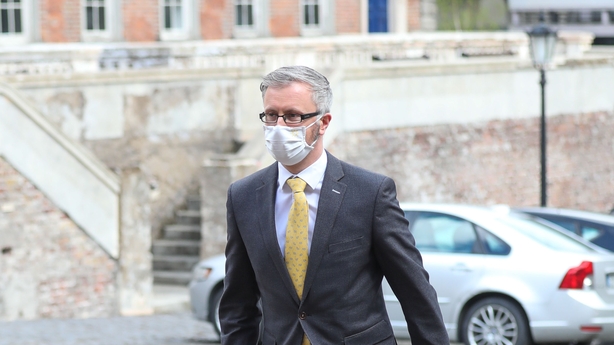 Current provisions and policy initiatives are not enough, according to the independent committee that compiled the report, and considerable gaps remain.
The aim of a National Anti-Racism Plan will be to "situate" existing measures and laws in a wider framework of actions to enhance their effectiveness.
It will also introduce new actions and initiatives, some of which will centre on hate speech online.
Separately, work is under way in the Oireachtas in this regard and pre-legislative scrutiny of the Online Safety and Media Regulation Bill by the Oireachtas Media Committee has already begun
---
Read more
Calls to tackle online hate speech
Team Ireland urges public to 'call it out'
Integration in education
---
It aims to regulate all areas of the media, including online content. The Committee is also considering algorithmic decision making, which can have inherent biases based on gender, race, etc.
The impact of hate speech online cannot be underestimated. As Senator Eileen Flynn pointed out, it is a scourge that has now infiltrated homes because of the devices we own.
The new Anti-Racism Plan, along with the Government's Hate Crime Legislation, may help in addressing online hate. However, they cannot be expected to bring about the required societal change required.
There is a view that Ireland is at a crossroads, with an opportunity to take the right path.
A multicultural society has evolved in the last 20 years which needs to be accepted.
The second generation of Irish people will be our future leaders, so for them and for children who are currently in the Irish education system, racism will need to be stamped out.
But there is still much to be done for the Traveller community as well. The obstacles that previous generations of Travellers faced - and the continued stigma the community faces today - are inescapable.
According to Senior Lecturer in Contemporary Islam and Chair of Race Equality at UCC, Amanullah De Sondy, acknowledging there is problem with racism is a first step to tackling it.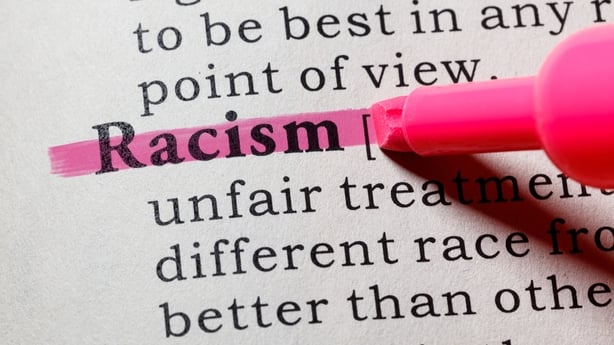 Prof De Sondy believes people need to overcome the fear of discussion.
The greatest concern, he says, is being accused of being racist, rather than being anti-racist. That leads to a reluctance in asking questions, which in turn can lead to misunderstanding.
"If you are racist that's completely different, but everyone needs to get on the same page. We all have to be anti-racist and that's how we will win," Prof De Sondy explained.
In the immediate future, the Independent Committee working on the national anti-racism strategy has suggested that the State remove its reservation to Article 4 of the International Convention on the Elimination of All Forms of Racial Discrimination.
Article 4 is compatible with, and complementary to, the right of freedom of expression, so the State's reservation is viewed as unnecessary and out of date.
The Committee on Anti-Racism has recommended the reservation be withdrawn immediately.
It also suggests removing all barriers to accessing support for migrant women experiencing gender-based violence and taking steps to place ethnic equality monitoring across all public services.
Having made the initial recommendations, the Committee has returned to work on the wider strategy. It has promised an "impactful" anti-racism action plan later this year.