They say revenge is a dish best served cold.
When Dominic Cummings walked out the door of Number 10 Downing Street in November of last year many wondered how long it would take before the rancorous ending to the Boris and Dom show would come back to the haunt the British Prime Minister.
That Mr Cummings had the ability to hurt Boris Johnson was never in doubt.
The most senior lieutenant brought in by Mr Johnson when he became British Prime Minister in July 2019, his appointment was met with dire warnings about Mr Cummings' volatility, irascibility and dislike of the very structures he would now be running.
Leaked stories which are being blamed on Mr Cummings this week, but which he vehemently denies leaking, have served as a reminder of just much he could hurt the British Prime Minister if he chooses to share detailed information from his time at the heart of power.
An appearance by Dominic Cummings at a Commons Committee next month has led many to re-heat the dire warnings first issued in July 2019.
What did he have in that box he carried out of Downing Street in November last year as he so abruptly left his role? Could there be detailed notes, or maybe even audio recordings? What will he say next?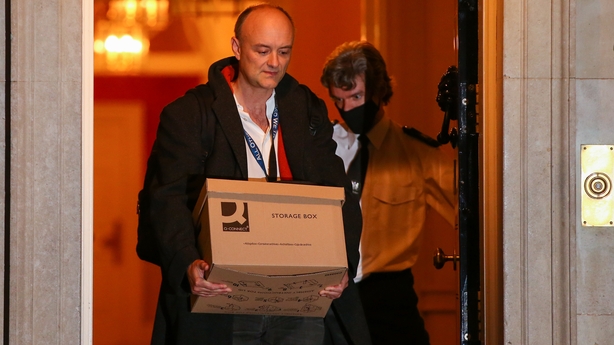 Perhaps the events of this week have led Boris Johnson to reflect on his wisdom in hiring Dominic Cummings. But if the British Prime Minister has engaged in any self-reflection, he may also have seen that it's his own reputation which has come back to haunt him, as much as that of his former colleague and friend.
On Wednesday, Britain's Electoral Commission began an investigation into the refurbishment of the flat above Downing Street which houses Mr Johnson and his partner and young son.
The announcement of the inquiry pulled no punches, saying there were "grounds to suspect an offence may have been committed" in how the home improvements were paid for.
Mr Johnson has previously said he footed the bill, but if speculation that a Conservative Party donor in fact paid for the work proves true, then the Prime Minister could find himself in breach of parliamentary rules and in serious trouble.
Mr Cummings denies being the source for stories in the press about the funding of the flat refurbishment.
He says that Boris Johnson stopped talking to him about the issue last year after he told him: "I thought his plans to have donors secretly pay for the renovation were unethical, foolish, possibly illegal and almost certainly broke the rules on proper disclosure of political donations."
It is remarkable that a serving British Prime Minister, in the midst of a global pandemic, would be asked whether he had suggested that bodies should be allowed to pile high in their thousands.
Just an hour after the Electoral Commission investigation was announced, Mr Johnson appeared at Prime Minister's Questions in the Commons. His demeanour suggested he was feeling the pressure of a bruising few days.
Angry and red faced, he shouted repeatedly at the Labour leader Keir Starmer who accused him of being "Major Sleaze". Mr Johnson vigorously denied any wrongdoing but it wasn't the only denial he was forced to issue this week.
A headline in the Daily Mail earlier in the week suggested that Boris Johnson had reacted angrily to the idea of a second lockdown in October last.
He is alleged to have told a meeting in Downing Street that while he would agree to the lockdown, it would be the last one, saying: "No more f***ing lockdowns - let the bodies pile high in their thousands."
It is remarkable that a serving British Prime Minister, in the midst of a global pandemic, would be asked whether he had suggested that bodies should be allowed to pile high in their thousands.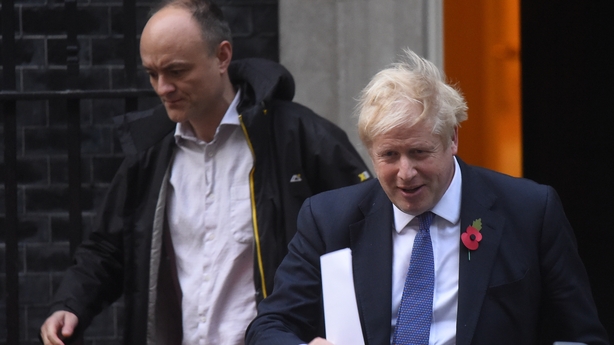 But it's perhaps more telling that, when Mr Johnson did issue a denial, a significant number of media organisations, including the BBC and ITN, continued to report that they believed the comment had been made, in effect saying they did not believe him.
Bronwen Maddox, Director of the Institute for Government, says that of all the controversies surrounding Mr Johnson this week "the one about his redecoration of his Downing Street flat has the potential to do the real damage".
She points out that "if the Prime Minister received, at any point, a loan for personal purposes from the party – the loan perhaps funded by a donation to the party for that purpose – then it opens him up to the suggestion that he has benefited from this donation and could be influenced by the person making it.
"If the Commission finds evidence of significant wrongdoing it could potentially refer the matter to the police."
Both incidents go to the heart of an accusation made regularly by Mr Johnson's critics - that he is unfit for high office.
As someone who is known for a cavalier approach, regularly relying on his own force of personality to win the argument rather than facts, such stories have become believable often for both his friends and enemies. And his denials have become less so.
It also raises questions about Mr Johnson's judgement in not just hiring Mr Cummings, but in remaining so dedicated to him for a considerable length of time.
When Mr Cummings was found to have travelled to Durham last year during lockdown, he was supported fully by the Prime Minister.
When it was subsequently reported that Mr Cummings had driven for an hour to the historic Barnard Castle in Durham in order to "test his eyesight" Mr Johnson still stood by him.
As both opprobrium and disbelief rained down on Dominic Cummings, his boss told of having faith in him.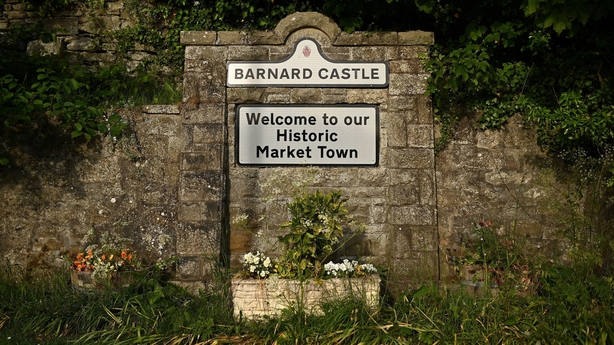 At the time, such loyalty looked like folly to many, and as the relationship between the two broke down within months, it began to look like an even bigger miscalculation.
But Boris Johnson is often accused of an ad hoc approach to crises, looking for what solves the immediate issue without thinking through long-term consequences.
An ad hoc approach often leaves little room for political strategising and it is here that Mr Johnson may also have made a crucial mistake.
A suggestion by Number 10 that Dominic Cummings had leaked information brought a long blog by the former adviser accusing the Prime Minister of actions which were "mad" and "totally unethical".
If you hire someone because you admire their unconventionality and ability to do things differently, then don't be surprised when they respond in a way which is unconventional and different.
There was an inevitability about the response from Mr Cummings. He was always unlikely to go quietly, which could even be seen in his departure from his Downing Street role last year. He walked out the front door in the full glare of the UK media, when other more discreet exits were available.
With local elections due to take place next week, the question becomes whether any of the events of the last fortnight has cut through with voters.
It seems unlikely, given that pandemic and economic concerns occupy the minds of a large number of voters right now. And local elections are generally seen more as a barometer of local issues rather than national ones.
But the opening of the Electoral Commission investigation means that any hope of Boris Johnson moving on from the flat refurbishment controversy is now gone.
As the inquiry takes its course – and it is likely to take some time – each development has the potential to bring the accusations right back to the front pages.
Add to that any further interventions from ex-advisors such as Dominic Cummings, and Mr Johnson is in for an uncomfortable spring.