One of Ireland's most famed pilots of his day fell from the sky this month 80 years ago, defending the Greek capital Athens from a German Luftwaffe onslaught. William 'Timber' Woods DFC from Carrickmacross was in battle in the air over Athens on 20 April 1941.
One of his wingmen - the future author Roald Dahl - was aloft over Athens fighting with him, when what's described as a "swarm" of German planes descended on Timber. He didn't stand a chance.
It was a "beautiful fight", Dahl reportedly said.
Ireland's fighter ace may not be a household name but some of his aircraft are.
He flew in the defence of Malta, when at times, three obsolete Gloster Gladiator biplane fighters were all that could be mustered to fight off the Italian air force's initial assaults on the Mediterranean island. They were nicknamed 'Faith', 'Hope' and 'Charity'.
William 'Timber' Woods is yet another character in the central connection Ireland has maintained with global aviation since its inception.
Today, the industry is on its knees and for Ireland that is a big problem as 90% of inward travel is by air.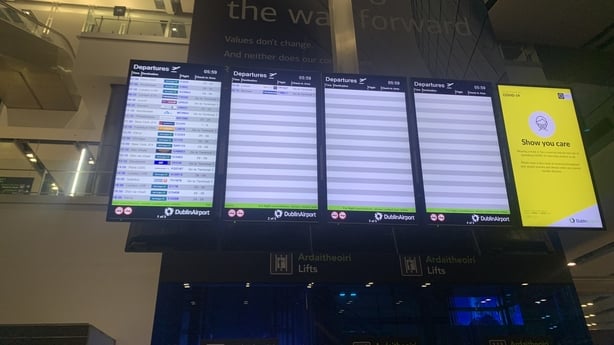 Aviation forms a sizeable portion of our economy and today's pilots, aircrew and aircraft inhabit unfamiliar territory on the ground, for what could be two summer seasons. Some faith, hope and perhaps even charity is now needed in the form of a Government and EU-led plan to rescue the industry.
The overall numbers are startling. In 2019 Dublin Airport saw over 32 million passengers as it became one of Europe's busiest airports. Those passenger figures have collapsed by a dramatic 90%+, while Cork and Shannon are in even worse positions.
At Ireland's airlines - Ryanair, Aer Lingus, Cityjet, and recently-sold Stobart - as well as at all airlines, staff are worried as layoffs and furloughs continue, and some major restructuring and sell-offs take place, with staff at some airlines redeployed out of Ireland.
Ryanair, one of Europe's biggest, has warned losses could top €1 billion.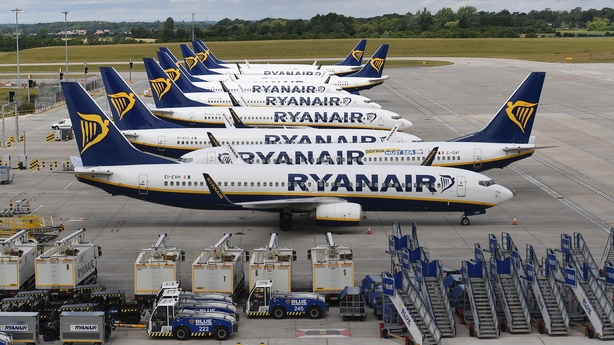 Global airline losses are estimated at €84bn.
Aer Lingus saw revenues drop 82% and is also calling for a resumption of aviation plans from the Government.
Activity at Dublin Airport contributes an estimated €10bn to the Irish economy according to an InterVISTAS economic study carried out in 2019 - or it did until Covid-19 arrived.
Around 140,000 jobs are supported directly by aviation, according to Government figures, while 60% of the world's leased aircraft are Irish-owned and operated by the massive aircraft leasing business based here.
Keeping pilot skills sharp, and ratings and licences valid is another challenge too. Returning aircraft to flight is no easy task either, with a minimum two weeks of intense maintenance and testing per aircraft required to get planes - which have been sitting on the ground and sealed up for a year - safely back into the air.
Just this week DAA chief Dalton Philips spoke to a rebooting Ireland conference and likened mandatory hotel quarantine to a sledgehammer, while again calling on the Government to plan for a return to flying and travel, citing the EU green certificates as important to that.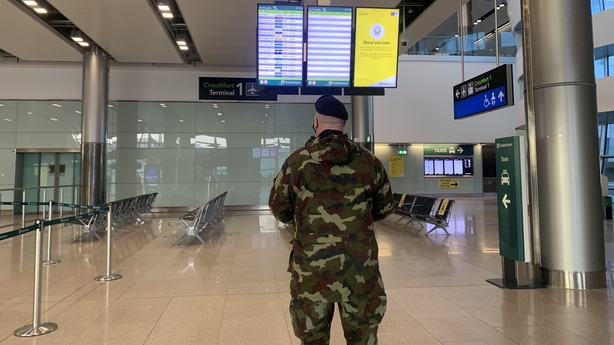 Fine Gael TD Alan Farrell, who represents the constituency surrounding the airport, and its thousands of employees, has welcomed the EU's plans for a safe return to flying with its green certificates for vaccinated passengers and other categories.
Mr Farrell has also called for Government intervention to save the industry, saying "our connectivity on the island of Ireland and the routes that provide connectivity must be sustained, either through direct intervention by Government, or through funding from the Ireland Strategic Investment Fund already provided to one airline".
Greece pops up again here, with Mr Farrell citing EU approval for Athens supporting one of its struggling airlines. "The EU commission has already approved €120m of funding toward Aegean Airlines, a move which I believe paves the way for Government to provide additional supports to our airlines and their employees".
Sinn Féin's Transport spokesperson Darren O'Rourke has asked what exactly the plan is for rescuing aviation, saying the Minister for Transport "cannot continue to ignore the crisis facing aviation" and that "the Government should also now consider establishing a new Aviation Recovery Taskforce, as so much has changed since the original group was convened and reported last summer".
That's a reference to last year when a Government support package for the industry - totalling €80m - was announced with separate packages for Shannon and Cork, who could face a longer road back than Dublin.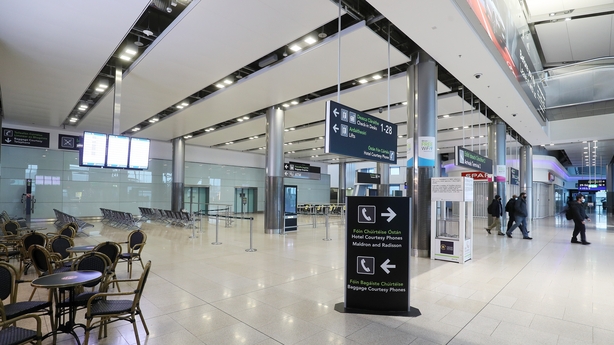 The aviation taskforce was formed in Summer 2020 and this was among its key recommendations. It is felt at the very least another taskforce is now urgently needed. For his part, Labour's Duncan Smith says a suite of measures will be needed to rescue aviation.
What's worrying for the aircrews and airport staff stuck on the ground is that they are not hearing anything concrete from the Government so far.
Pilots Union chief Captain Evan Cullen told an Oireachtas Committee: "The loss of a second consecutive summer season - coming after an entire year of practically zero revenue will prove fatal for airlines that have already depleted their cash reserves".
Captain Cullen also dismissed the €80m spent on the sector so far, citing the German government pumping €10bn into Lufthansa alone.
Former Aer Lingus, BA and IAG chief Willie Walsh has recently taken up the position of boss at IATA - the trade association for the world's airlines, representing some 260 members. He says global aviation debts are running at some €650bn.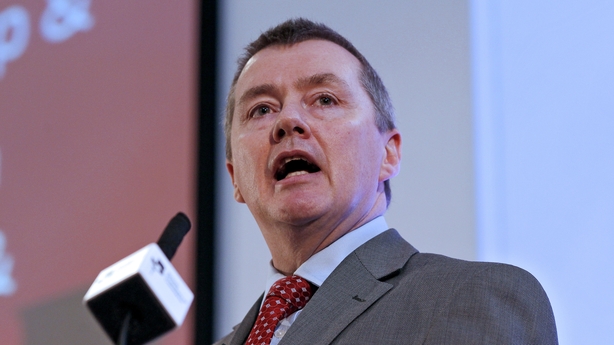 For his part, getting planes back in the air and relaxing travel restrictions is the only way for governments and others to get their money back.
And so, to little fanfare, a detailed plan was published this month, backed by industry leaders and aviation experts.
The "Ireland's Aviation Restart Plan 2021" report by the National Civil Aviation Development Forum identifies some of the issues outlined above, but also calls for a plan from the Government to find a way out.
It states that "developing a roadmap as an immediate priority to enable the restart of aviation is therefore critical to enable effective airline and airport planning processes in time for a restart of aviation this summer", and goes on to say high levels of vaccination are key to unlocking everything.
Airlines and airports responded saying they "look forward to Government urgently taking the required steps to enable the finalisation of the plan in order to allow it to be implemented" saying they met Minister for Transport Eamon Ryan and told him Ireland urgently needs an exit strategy and connectivity to resume.
Airliners and pilots are parked up across the globe, ultimately aircraft returning to the sky carrying full loads of passengers is, as Willie Walsh says, the only way to recover the industry. But even in the era of vaccines it remains unclear how long it may take to see that happen.
Whatever about charity, a great deal of faith and plenty of hope may be needed between now and then.
A beautiful fight indeed.