Ministers face tough calls next week as they decide on the level of reopening for May amid heightened expectations from the public and business.
Thursday's announcement will also include some outline of plans for June and July covering hospitality and tourism with those sectors anxious to trade in the summer season.
So much has already been signalled that rowing back now would be difficult. However, bumps in the vaccine roll-out and a blip in case numbers are throwing curveballs that have caused some disquiet in Government.
And while there's an awareness of the pressure to reopen, there's recognition that there can be no reversal. One minister said: "Businesses want and need reopening, but we don't want to have to start rowing back."
On the menu for May - the return of non-essential retail, personal services, more construction and religious services.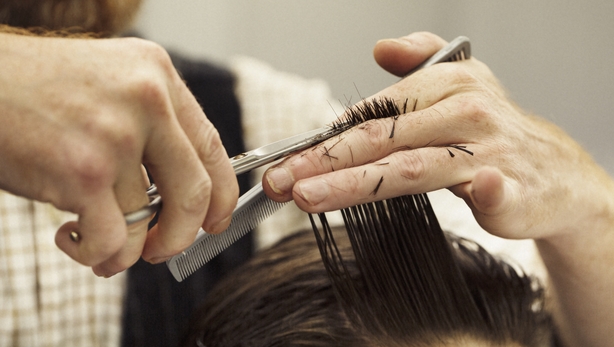 Several ministers are keen to push for a broad reopening of all retail across May, beginning with click-and-collect and possibly garden centres and moving later in the month to all shops.
Another area of focus is the return of more adult sports, with one minister suggesting the area of outdoor sport for those aged over 18 will be looked at closely.
Like April, the approach will not be a "Big Bang" from 4 May - restrictions will be lifted weekly, phased across the month.
It's expected that less detail will be given for June and July, with dates not specified but the emphasis will be very much on getting hospitality and domestic tourism back.
This would mean the reopening of hotels and guesthouses along with outdoor dining. Key to this is the return of inter-county travel but it's not clear yet when that may be sanctioned.
Tourism sources are not expecting to be back open by the June bank holiday weekend but are hoping for some time shortly after that.
But so much depends on the protection offered by vaccinations and reaching that target of 80% of adults having at least one dose by the end of June. That was the promise made by Taoiseach Micheál Martin in his address in February.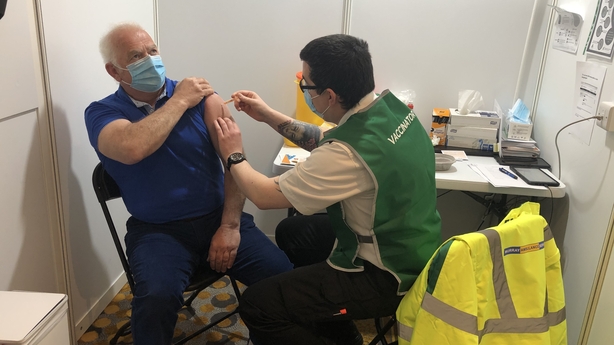 Two critical questions hang over the roll-out - possible limitations on the use of the "gamechanger" one-dose Johnson & Johnson vaccine and the possibility of spacing out the doses of other jabs.
The National Immunisation Advisory Commitee (NIAC) has postponed until early next week its decision on the use of the Johnson & Johnson vaccine following reports of rare blood clots.
The delay has frustrated some in Government given its importance but it will come in time to feed into the considerations, with one minister saying "hopefully NIAC make a reasonable call".
Another Government insider said: "The Tánaiste Leo Varadkar and Paul Reid have spelled out the consequences of having four vaccines for over 60s and two for under 60s."
There was some unhappiness in Cabinet with NIAC's call to limit AstraZeneca to over 60s, as part of the same advice also indicated under-60s could take it where the benefits outweighed the risk and people were fully informed.
And while there had been much public confidence about moving quickly and widely over May, in the past few days, ministers have privately and publicly acknowledged that the picture is not quite as bright as it was.
The Tánaiste said this week he was "not as confident as I might have been a few days ago".
If cases shoot up over the next few days, that will put a brake on reopening. However, there's a view that Thursday's spike in numbers may have been a blip related to higher testing.
But despite all the concern, there is huge pressure from businesses to get back open after four months of shutdown for most and over a year for pubs not serving food.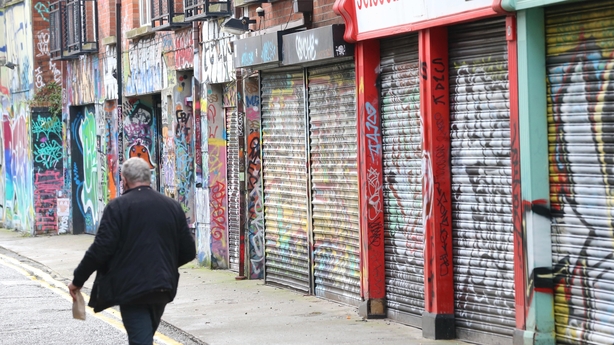 Ministers are aware of the toll this has taken and the struggle for viability that many face as they reopen.

This week 500 jobs were lost when Carphone Warehouse conceded that the move to online would fatally hit its business.
Central Bank governor Gabriel Makhlouf also delivered a stark message when he said many firms would not survive the pandemic. But he has also warned that their viability will depend on the policy choices made.
And this encapsulates another challenge facing the Government as it reopens. The lifting of restrictions will have to mean gradually removing the life-support for business.

That's guaranteed to be unpopular and fertile ground for the Opposition.
And it's clear with all the demands from various sectors for more help to reopen, that businesses are nowhere near ready to survive without that additional cushion.