In a few short months, hopefully, the majority of people in Ireland will be vaccinated. Life will be very different. The economy will also, hopefully, have begun to rise from its fitful slumber.
This week the Department of Finance published its Stability Programme Update (SPU). It has to publish this document under EU budgetary rules. It sets out the path for the public finances up to 2025 with forecasts for growth, deficits and levels of employment.
It's a blueprint for the economy over the next few years.
As the SPU points out, the economy has already begun to recover. People and businesses have, up to a point, adapted how they buy and sell goods and services. This has meant the period of Level 5 restrictions we have just left wasn't as bad for the economy as the first lockdown last year.
It's estimated that activity in the domestic economy shrank in the first three months of this year by around 4%. That's about one third of the collapse we experienced last year. The forecast is for a recovery in the domestic economy later this year as the roll-back of restrictions permits, and a bigger recovery next year.
The toll on jobs has been enormous.
The report estimates that 390 million hours were lost from work last year. And when the numbers on the PUP, live register and wage subsidy schemes are taken together, there were still around 910,000 people receiving some sort of support from the State up to the middle of this month.
That's equal to approximately 40% of the workforce.
One of the big questions is how many people will return to the jobs they had to leave prior to the pandemic.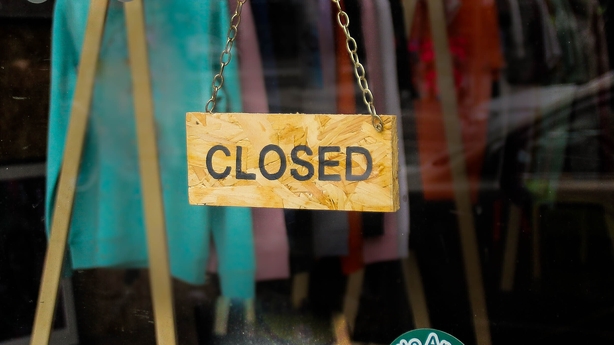 Take retail.
Spending patterns over the past year show that online shopping took off during lockdown but scaled back at times when restrictions were lifted. Traditional retail was having a hard time before Covid. But sometimes waiting for what seems an age for a simple purchase to be delivered may have convinced many that going to a shop and buying something from a human being behind a counter does have its advantages.
There are going to be some mismatches along the way, with some new industries crying out for workers and other businesses laying people off. Stepping in to guide and support people in the right direction is going to be a major job of work for the Government.
Unemployment is forecast to remain high this year, averaging just over 16% before falling to just over 8% next year.
And then there are the challenges, which the SPU notes didn't go away during the pandemic. They just got less attention.
They include the massive cost of moving Ireland to becoming a carbon-neutral economy and the more immediate bill from our ageing population. The SPU calculates that age-related public expenditure by 2030 will be €7 billion in today's money.
Which all leads us to the kernel of the SPU: the public finances. How are we going to afford all of this?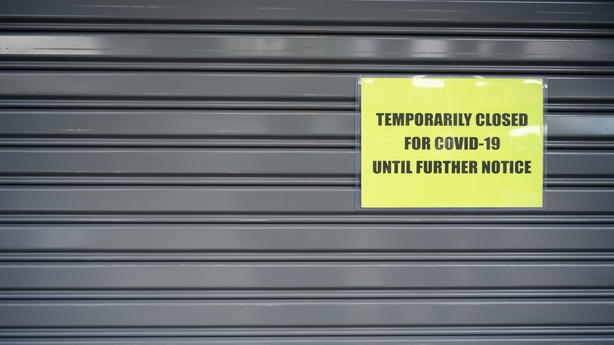 The good news is that right now, it's a lot cheaper for states like Ireland to borrow, thanks to the actions of the European Central Bank.
Despite an increase in debt of around €18 billion last year, the cost of paying the national debt actually went down. It's forecast to decline by a further 9% this year, despite the prospect that the State will borrow an additional €16-€20 billion.
Which is just as well, because the Government has committed to a massive increase in spending above and beyond Covid.
By 2023, general Government expenditure is forecast to be €104.8 billion. That's an increase of €9.8 billion on the forecast figure for 2023 made in the pre-pandemic days, when the 2019 SPU was published. According to this year's SPU, that's after temporary, one-off, Covid-related schemes are no longer being spent.
The Government has forecast that growth in the economy and the taxes which come with it will result in a broadly balanced budget by 2024/25. Given the horror of 2020, that marks a very speedy turnaround.
Public Expenditure Minister Michael McGrath said this week he didn't see the need for "austerity budgets". Finance Minister Paschal Donohoe, while not ruling out revenue raising measures, said with "sensible decisions" on spending and taxation the public finances would move back broadly into balance as laid out in the SPU.
This relatively benign outlook is based on a no-policy change scenario. In other words, no new tax or spending plans.
However, the scale of the challenges facing society as it re-establishes itself makes it highly unlikely someone won't come up with very good new ways to spend more money. How they're paid for and what kind of society we want them to deliver, will dominate our vaccinated world.