What you were a year ago, you are not today.
The shock of the pandemic, upending lives and the rise and fall of hopes at various times, has changed us all, in some way.
Fundamentally, our outlook has been changed by events. Those who have survived carry a light for loved ones, who have not.
We have all come a long way, and there can be no going back now. It's a dark place that no one wishes to visit again.
The pace of events this week was breathtaking. News developments were happening faster than the stories could be typed.
There were dramatic changes to the vaccination programme, with new recommendations on the AstraZeneca vaccine for over 60s only, a pause in the Johnson & Johnson vaccine while a small number of cases of rare blood clots are examined, and then the unexpected extra doses of the Pfizer jab.
That was set against a backdrop of very encouraging Covid-19 data for the country. Deaths and daily case numbers are reducing, hospital cases are falling, including the number of patients in ICU, and outbreaks have reduced too.
These are key metrics that matter. Along with progress in the vaccination programme, they will help see the country reopened, perhaps faster than expected.
Tánaiste Leo Varadkar signalled that this could mean a return to Level 3 restrictions in May, with retail and personal services such as hairdressers and barbers gradually opening next month.
And then the hospitality sector may open during June and July. So this year, unlike last, we may get to blow away the summertime blues.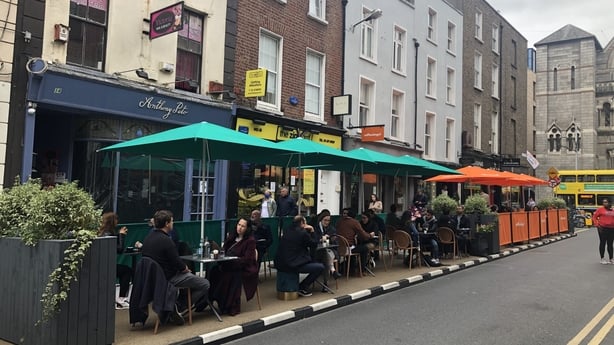 On that upbeat note, I did not think that I would get a chance to mention the Rolling Stones in my long read column this week. But it was that kind of week and I can.
As vaccination progresses around the world, there are people, including some well-known individuals, who oppose it.
Some of it is vaccine hesitancy, which should be countered with facts and assuaging genuine concerns.
Other opposition perhaps comes from a different place. Some of it is based on a belief that the coronavirus pandemic is giving governments around the world an opportunity to re-engineer society and smother democracy.
Mick Jagger's comments on the issue in Rolling Stone Magazine went viral. He said that vaccine conspiracy theorists were bogus.
"Of course, there's no point in speaking to people about it. They don't get it. They got what they believe in and they believe in that. And it doesn't matter what you say. They're gonna believe in it. And rational thought doesn't work," Jagger said.
I take it from those remarks it's unlikely Mick Jagger has Van Morrison's recent anti-lockdown songs on his playlist.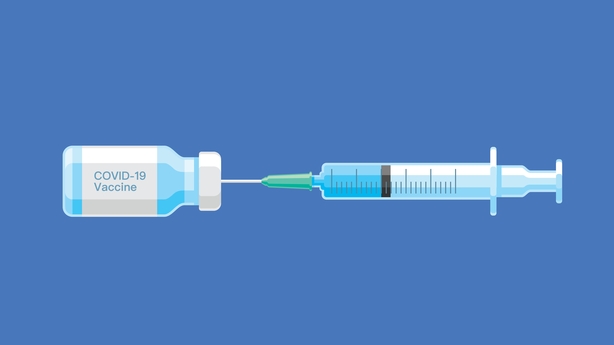 There wasn't much fun for the HSE this week, with the topsy-turvy turn of events over vaccines.
But its online portal to register for vaccination finally went live and that was an important development. The first group eligible to register are around 400,000 people aged 60 to 69.
The HSE said that it would take three weeks to administer first dose vaccines to the 65 to 69-year-olds and a further three weeks for the 60 to 64-year-olds, but that they will all be done by the end of May.
The HSE portal asks a lot more questions than the system used in Northern Ireland and the NHS, which essentially just seeks date of birth and email address, and offers appointment times.
Here people are being asked for their mobile number, email address, PPS number and Eircode. They are also asked for their nationality, ethnic background (optional), GP name and gender.
The nationality and gender information is used to match the registration to a person's Individual Health Identifier (IHI). The first time people use the health service here, they get an IHI. It's a number that identifies who they are. It is attached to their health records, allowing them to be found in different systems. But it does not hold their health records.
People can also register for vaccination by phone on the HSE Live number 1850-24-1850.
There was a lot of concern this week about the vaccination programme and whether the adverse developments with AstraZeneca and Johnson and Johnson would mean a shortage of supplies to meet the target of vaccinating over 80% of adults by June.
However, the Government has insisted that the country is still on track to meet the target - thanks to the unexpected promised arrival of 550,000 more Pfizer vaccines, which was a shot in the arm.
---
---
There is no need to extend the gap between vaccine doses, unless supply is a concern. At this point, it may not be.
The National Immunisation Advisory Committee (NIAC) met again this week but did not recommend any further extension of the interval between doses, apart from what was previously recommended on Monday, which was that people aged under 60 - without a very high risk, or high risk medical condition - should have their interval doses of the AstraZeneca jab extended from 12 to 16 weeks, to allow further assessment of the benefits and risks, as more evidence becomes available.
Any changes in the intervals between doses needs to be carefully explained to people, given that the vaccination programme is complex enough already.
Extending the gap between first and second vaccine doses has been done elsewhere. It also frees up second doses being held in reserve to vaccinate more people, especially if supply chains are stronger.
Giving more people a first dose ensures more people have some degree of protection. But, on the other hand, it means having fewer people fully protected.
Here, the Government has said that a longer interval was only being considered for younger people, with no medical vulnerability.
For now, it appears there will be no change to the intervals unless it is needed. People who have received a first dose of AstraZeneca will receive their second dose and those appointments are due to go ahead.
Mixing vaccines is a bit trickier as another option, although trials are under way on whether the first and second doses can be from different vaccines. The risk with that approach is that unless the science backs it up, people might feel they are taking part in a live trial.
All changes need to be based on advice from medical and scientific experts. Otherwise, it could undermine confidence in the vaccination programme.
Despite the turbulence experienced by the national vaccination programme this week, the fundamental approach remains the same. That is to vaccinate those at very high risk, or at high risk, first. That is why the programme started with older people and is working backwards by age.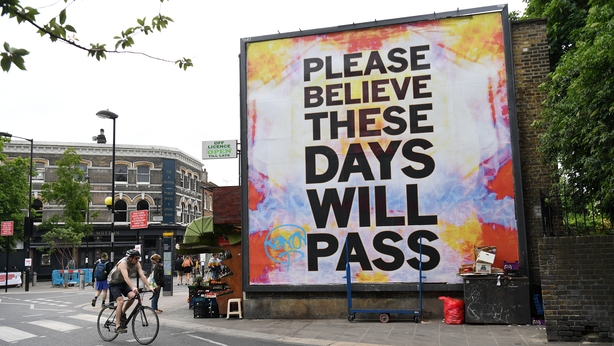 It's difficult to find any positive aspect of coronavirus. However, there is one. It has allowed for a welcome wider debate about vaccination, uptake, vaccine hesitancy, side effects and especially the risks and benefits. That should be viewed as a good thing for society.
Various vaccination campaigns over the years have suffered from lower than ideal uptake here and there is an onus on medicine and science to explain the issues clearly.
Indeed, Covid-19 vaccination looks like it is going to be with us for the foreseeable future. According to Pfizer, a third dose is likely to be needed within 12 months to maintain immunity. So it could be much like the annual flu jab.
That will pose a logistical and financial issue each year, for governments and the health service, from now on.
The observation has been made that there are many people and agencies involved in the national vaccination programme here - the Task Force, the HSE, the Minister for Health, the Department of Health and others. No one person is responsible per se.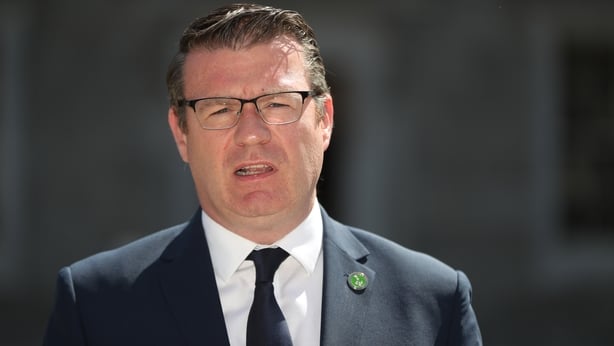 Back in December, Labour Party leader Alan Kelly called for a dedicated minister to be appointed. Because the vaccination programme was viewed as a 'good news story' in the Covid-19 turmoil, it's not surprising that so many people are involved in it.
But to avoid the 'too many cooks' dilemma, or confused messaging with so many voices involved, the case has previously been made that having a single person responsible, heading a single agency, might be neater. If Covid-19 vaccination is to become an annual or biannual necessity, that could happen.
Our journey with coronavirus has similarities with the stock market. As with case numbers, stock values go up and can also fall. As with stocks, we have seen surges and crashes in Covid-19 cases. It's all so unpredictable. Although the bell curve graphs are familiar, with stocks it's about money, with coronavirus we are talking about people's lives.
The events of the last year have had a profound effect on the world, economies and people. But even though we are still in lockdown Level 5, and it has been terribly difficult, the winds of change are coming.
This summer is looking brighter than it did a week ago. Freedom is in the air.