"We have not seen our families since July 2019."
"Working from home is slowly driving me insane."
"Due to these measures my partner broke up with me."
Three striking sentences from the hundreds of emails and letters people wrote to the Taoiseach during the first two months of the year.
The correspondence is laden with pain and no little exasperation as the country grappled with the pandemic and the lockdown.
The central theme concerns the issue of mandatory hotel quarantine, which was discussed at length politically throughout January and February.
The conflicting and often emotional views on the subject are set out in clear terms over many emails.
They give a detailed insight into the factors considered by Government before deciding on the matter in March.
A majority of those who sent their opinions to the Taoiseach strongly advocated for a strict hotel quarantine system here.
Most felt the failure at that point to have such a system in place was contradictory given the 5km limit that was in operation at the time.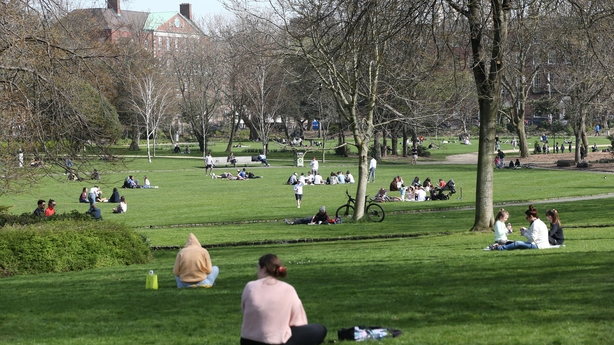 "For those of us trying to do the right thing, walking 5km in circles every day, going months without seeing our siblings and parents, we are all so weary and exhausted from this," wrote one person, who asked for a reply not comprising of sympathetic words but instead action on hotel quarantine.
Many expressed dismay and frustration at what was described as the "lack of action in keeping us safe."
Days after the Taoiseach's televised address in February, one person wrote that everything was at stake, and implored Micheál Martin to take a stronger position and implement hotel quarantine for all arrivals "before it is too late".
"We have to do what is asked of us and stay in Level 5 lockdown, but others can enter Ireland and are likely to bring Covid with them," one writer claimed in an email dated 26 February.
Two days later another email sent to the Taoiseach and several Government ministers asked: "Are you so divorced from reality that you cannot see or detect how angry people are with you for failing time and again to do your best to seal our borders?"
A similar message came from a writer who concluded her email by describing herself as a: "distraught business owner, sister... that had lived truly by every measure of public health since this began, now asking you all to take this step".
Some admitted to breaching restrictions due to the failure to change the rules on foreign travel.
"I am not staying home anymore. I have lost confidence in all of you. You don't appear to see how foolish your continued allowance of international travel is," one letter writer stated.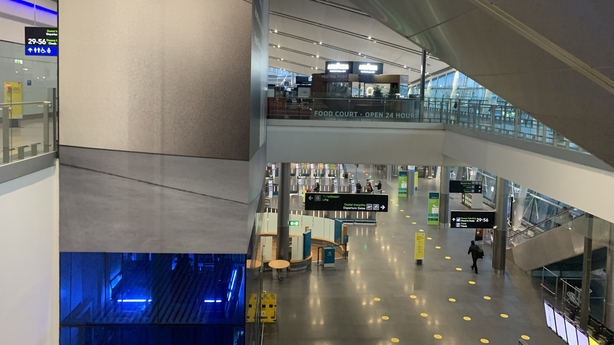 There are warnings aplenty to Government about its future electoral prospects, with many letter writers vowing to punish the parties in the coalition at the next election.
The letters and emails conjure up a picture of the bleak reality for many people, and there is a sense of festering anger in almost all the pages of this sample of the correspondence released under Freedom of Information.
Several of those who contacted the Taoiseach said this was the first time they had ever written to a politician.
"Like most Irish people, I am normally too polite to complain directly to the people responsible. Instead, we watch each other struggle with our mental health and complain to each other at the kitchen table.
"But as you know from the last election, we make our feelings known at the ballot box."
This point echoed by another writer who stated: "We are an intelligent electorate with long memories. You have been warned.
"Family, friends and neighbours suffering from your recklessness and stubbornness, they will remember. If you don't change or comply you will suffer at the next election."
Amid all the criticisms and warnings though there was some praise for the Taoiseach with one writer thanking him for his "plain talking and integrity".
The email ended with the following words of encouragement: "You're Taoiseach now. Anything is possible."
Others spoke of a desire to live outside Ireland once the pandemic ends.
"As soon as this is over, we want to leave this land. I do not want to bring my children up here anymore. No way. And get this, all the young engineers I work with, and their friends, feel the same."
However, a smaller number of those who wrote the Taoiseach did warn against introducing mandatory hotel quarantine.
Many feared the change would prevent them seeing and, in some cases, caring for their elderly parents.
An email to both the Taoiseach and Tánaiste Leo Varadkar on 18 February set this in a stark and poignant manner.
The writer said: "My mother has stomach cancer. My mother-in-law had early onset dementia when we last saw her. If you proceed with mandatory quarantine hotels that my family and I cannot afford we may not see our parents again, something I cannot comprehend."
Another wrote: "As we grow older and they grow older, these opportunities (visits home) we can count them on the fingers of our hands, sometimes even one hand."
There were pleas too for exemptions for people who must travel for medical reasons.
"My medical care is already proving to be an expensive nightmare… please don't make it any more difficult than it already is."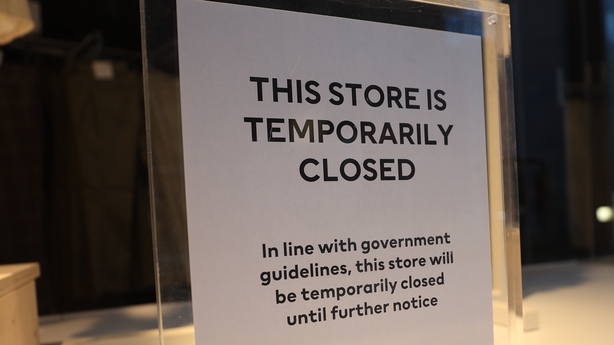 Several businesses owners raised concerns about mandatory hotel quarantine in emails to Mr Martin and Mr Varadkar.
"If there is mandatory hotel quarantine, I will not be able to manage the business and have a family life. I am a mother of two young daughters."
Employers too feared the measure could result in their staff who are currently living outside the country not being able to return here as the economy reopens.
"If they are required to mandatory quarantine it will be too expensive for them to return and therefore further devastate my business," one employer wrote.
Yet another reminder that even at the end of week where the future looks a little brighter, the impact of the pandemic will be felt for quite some time.