Many senior ministers were surprised by yesterday's hastily convened late Friday incorporeal Cabinet.
The original plan was to add to the list of mandatory hotel quarantine countries at a full meeting next week.
However, last night's decision to add several big-ticket countries to the mandatory hotel quarantine list has the appearance of a Government under pressure to act, amid accusations that it was not doing everything possible to combat the arrival of dangerous variants.
Unlike the recent addition of Wallis and Futuna islands, many people frequently travel on these new routes including popular holiday destinations like France and Italy.
This means there will be massive expansion of the quarantine system with consequences for thousands of arrivals to Ireland and onward connectivity around the world.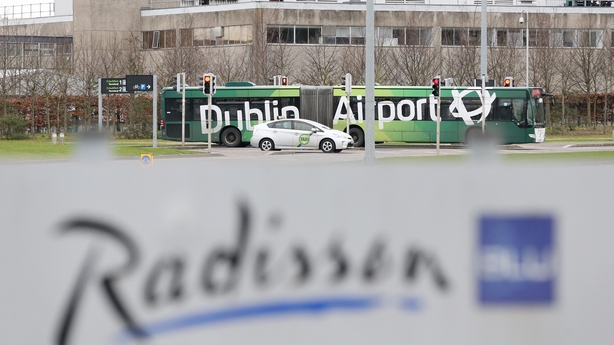 But the reality is that despite public disagreements, once the Government reluctantly set up the mandatory hotel quarantine system, it had no choice but to expand it further.
The upshot of last week's spat is that it exposed the fact that several senior ministers did not want to set up the system in the first place and remain unconvinced of its effectiveness.
That left the Government vulnerable to opposition accusations that it brought in a deliberately constrained quarantine system – one Sinn Féin said was half-baked - and so it moved to act.
The original decision to introduce hotel quarantine was made at the end of January – a month of huge transmission rates which wrought chaos on hospitals and led to more than 1,000 deaths.
Much of Ireland's third wave of Covid-19 was blamed on the new variant first seen in the UK – B117. The calls grew louder to lock down the borders to keep out dangerous new mutations.
And the Government was in the dock for its decision to open up over December.
It had to be seen to do something drastic to tighten up border security and so, pushed by many in the opposition, it introduced mandatory hotel quarantine.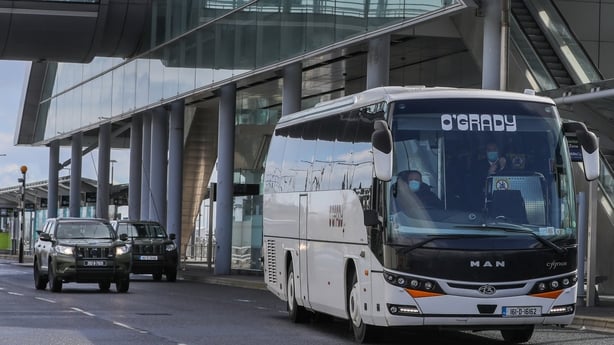 Initially this was just for people arriving from Brazil and South Africa due to variants or those without a negative PCR test but the expectation was that more countries would be added.
The list was expanded to 33 countries but most were in Africa and South America meaning the numbers would remain small. All the while, opposition parties demanded hotel quarantine for all arrivals.
But the acid test came when the Travel Expert Advisory Group drew up a list of 43 additional countries which should be added due to either high cases or variants of concern.
These include many destinations with heavy traffic to Ireland – European countries including France, Germany and Italy - as well as the US.
The proposal was leaked to a newspaper prompting anger within some Departments which felt they were being bounced into a decision.
Simon Coveney's spokesperson issued a pointed statement that any additions required consultation with the Minister for Foreign Affairs by the Minister for Health. "That has not happened to date."
Tánaiste Leo Varadkar also weighed in saying there were issues with the numbers of Irish citizens living in European countries or the US who might want to visit home.
He also suggested there was a legal issue around EU citizens right to free movement despite the fact that Austria was added to the high-risk list back in February with no fuss.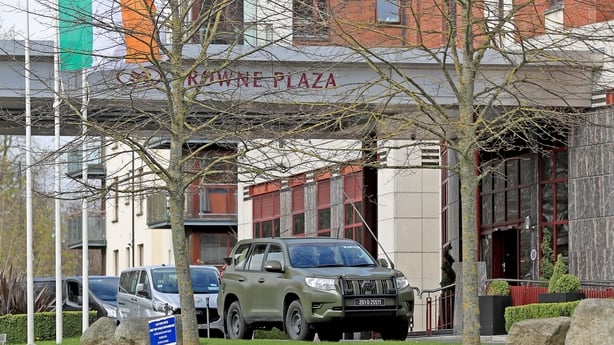 Fast forward a few days and after much briefing of Sunday newspapers, both ministers appear to have been somewhat assuaged.
Taoiseach Micheál Martin defused the row by intervening this week to confirm that more European countries would be added once practical issues were resolved.
Mr Coveney appeared to have retreated – telling RTÉ's Morning Ireland programme that the Government was at one on the need to keep variants out of Ireland, insisting that his concerns were around capacity and legal challenges.
Minister for Transport Eamon Ryan also denied there was a "big row" and that everyone in Government was supportive of mandatory hotel quarantine.
But he admitted that it will not give complete security given the border with Northern Ireland.
The reality is that the argument around the introduction of mandatory hotel quarantine has already been settled because the Government took the leap of bringing in the measures in the first place.
That means that while there may be valid misgivings - around the leakiness of the border and proportionality – the time for internal wrangling on the question has now passed.