County rivalry is part of life in Ireland - we slag each other about where we come from, and really get going when it comes to hurling and football. Generally, though, it's all a bit of craic.
Now however, there's a new kind of inter-county rivalry or envy perhaps, based on the ranking of counties in the daily list of Covid cases which many of us have become addicted to. We check to see how the county we live in is doing, followed by the counties where we have relations and friends, and we compare them to other counties.
The issue of county comparisons has been stirred up a bit recently by a number of TDs who have been suggesting that Covid-19 restrictions should be eased on a county-by-county basis, with those showing a low 14-day incidence rate having some restrictions relaxed.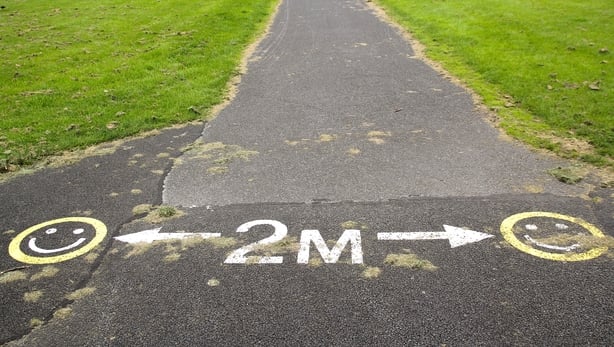 Marian Harkin, Independent TD for Sligo-Leitrim, is one representative making the case not for full relaxation, but for a certain flexibility around things like travel within your own county and a return to some sporting activities in counties like Leitrim and Kilkenny.
Some people are very close to breaking point, she said, and they need hope and something they can work towards.
Deputy Harkin also makes the point that the reverse has been done with counties like Laois, Offaly and Kildare which were put into Level 5 while the rest of the country stayed at Level 3. That appears to have worked, she said, so why not re-examine the county-by-county policy?
So, should there be rewards for doing well? Bonus points for counties leading the Covid-19 "regulations race", so to speak? Or would it open up a whole new can of worms and create an inter-county rivalry that would be anything but craic?
There's no doubt people are under pressure - sick of their own 5km, missing family and friends, the shops, the pubs, the chance to book a little break away. It's the same old, same old, day in, day out.
Raising the issue of a county-by-county easing of restrictions by public representatives has generated some chat about the idea, especially in counties where Covid-19 cases have reduced significantly. With less of the virus about, people are wondering what the harm would be in extending the 5km limit for exercise, and perhaps reopening some facilities and outlets which have been shut, but which could operate safely with the usual precautions.
In one of the sectors worst affected by the pandemic, the hospitality industry, there's a yearning to get back to work, but no one wants to put public health at risk. So, what if people were allowed to stay in a hotel within their own county - a real staycation?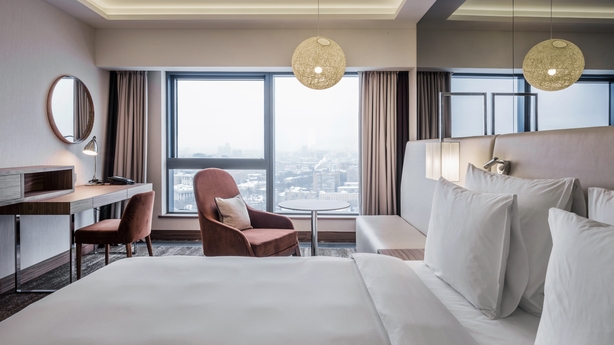 Gerard Moore, General Manager of the Sligo Park Hotel, believes that even if we could travel and take a break within our own county, this would not be much benefit to the hospitality sector in smaller counties like Sligo where people would be unlikely to travel the short journey to stay in a local hotel.
Bigger counties like Cork, he says, could benefit, with people in the city quite likely to travel out to west Cork for a night or two away.
Taking off his business hat, Gerard believes a lot of people are at their wits' end, fed up of the same 5km exercise limit and many are really missing sport. On a personal level, he (and many others no doubt) would like to see some movement on those issues to help them cope with the current limitations on their lives.
In Leitrim, Claire McGovern, Editor of the Leitrim Observer, doesn't see people locally calling for the county to open up ahead of other counties. Already, she says, there's some annoyance at people coming from places like Dublin to their holiday homes in Leitrim.
In this week's paper, Claire says, there is a letter from a Leitrim man who lives in one town but visits his doctor in another and has had to explain himself to gardaí at checkpoints. "I live on a small development with many boat and holiday home owners, every week we have boat and holiday home owners here, they tell me no problem.
"Can or do gardaí check number plates, and do they actually look at areas where this happens?" he asks.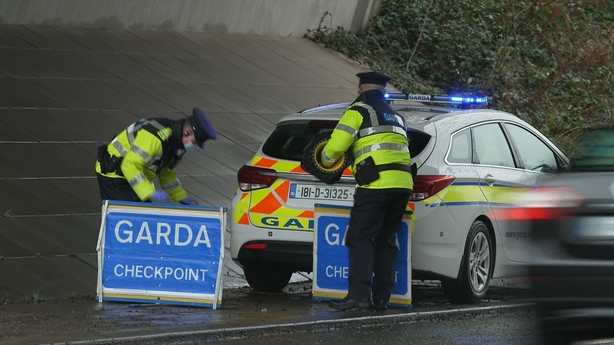 The feelings expressed by that man were also reflected last year in many counties where holiday homes are common. I remember seeing a sign on a road leading to a coastal town in Donegal in 2020 asking people to respect their community and keep away - they would be welcome back when times were better.
It makes you wonder if, long-term, there will be a lot of bad feeling between locals and visitors from other counties, where once there was harmony and good-natured inter-county banter.
Claire pays great credit to the people of Leitrim who have worked so hard to suppress the virus. Many are motivated by the county's elderly population, she says, and have been doing their best to protect them. If regulations were relaxed sooner in Leitrim than in other counties, locals, she says, would fear an influx of people from outside, including stags and hens for which the county is something of a magnet.
How do you police it if you open up one or more counties ahead of others, Claire asks, and so too does Joe Dolan, owner of the Bush Hotel in Carrick-on-Shannon.
He points out what he calls a couple of parochial issues which pose practical difficulties. For one, he says, pretty much all road journeys from one end of the county to the other take you through Roscommon and Sligo, and then there's the fact that about a third of the people working in Carrick-on-Shannon live across the bridge in Roscommon.
Joe favours a sector-by-sector reopening of the country, as opposed to a county-by-county one. Even though his business has been hit hard, he still feels commercial interests have to come second to a public health crisis. He says people are only too well aware that Leitrim, which has been doing very well in terms of low case numbers, is only one event away from moving from the bottom of the table to top of the league.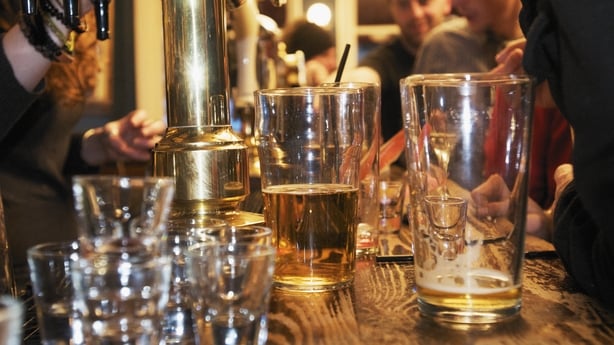 For now, the whole debate is probably academic, as the Tánaiste told the Dáil this week that "we're not ready yet to treat different counties differently" because there was no county where the incidence of Covid-19 is currently low enough.
So, while we might think we are doing great in Sligo, Kilkenny, Cork, Leitrim, or wherever this week, we've seen fluctuations and flips this past year which have set counties falling right back down the table. There are no winners in this game.
We've all become hurlers on the Covid ditch, and there's no harm donning our county colours and arguing the toss - sure what else have we to talk about?