"I am resisting. I'm under serious pressure, but I don't like the message it sends out."
This is what one primary school principal told me on Thursday evening when I asked him if he was going to do what other schools planned on doing: send children home for the Easter break with all their schoolbooks in their bags, just in case the school cannot reopen in two weeks' time.
This school principal, and his staff and parents, have had a tough time of it of late.
The school is in a part of the country which currently has a very high incidence of the virus, and Covid-19 has made its way in. Whole classes have been sent home in recent weeks as the school went all out to try and contain the outbreak.
On three separate occasions this month this principal phoned the HSE's schools' Covid-19 helpline seeking an urgent risk assessment after he was alerted to cases within the school community, but on each occasion, for hours on end, no one was available to help.
"On Mother's Day I spent the whole day trying to get a risk assessment," he said. "I was apoplectic."
He is still apoplectic.
With no public health advice forthcoming, this large school felt obliged to take action itself. It told a number of classes and teachers to stay at home.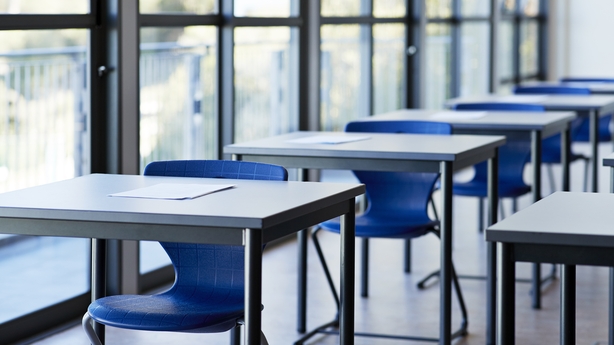 "It's not good enough," he said, "schools are being forced to take the initiative themselves, to ask classes to stay out, in the interests of the greater good, because they cannot get a public health risk assessment when they need it."
As cases surged last autumn and schools complained of a lack of capacity in public health support teams, the Department of Education moved to assure them that staffing levels would be bolstered, and they were.
In January, in the run up to the current school reopenings, the Department of Education once more gave assurances that teams were again being reinforced to meet demand.
"We have been repeatedly promised - every time there was a surge - that this time it would be different," the principal said, "but within one week of all primary children being back it is the same thing again."
Primary teachers' union the INTO raised concerns this week with the Department of Education. It cited cases like this one, where schools were unable to get badly needed and urgent support. The Department of Education once again promised additional resources.
In a statement on Friday, it told RTÉ News that Department staff assigned to the HSE School Support Teams had by yesterday gone from 27 whole-time equivalent posts to 39.
"We are working to add a further 30 whole time equivalents in the coming days," it said.
The school principal who spoke to me this week does not want his school to be identified.
Like any facility in a position such as this, there is concern that additional publicity could exacerbate the understandable anxiety felt by staff, parents and pupils. In order to protect the school's identity some small details have been changed in this story.
But at the same time he feels it's important that the problem is aired. His story is not representative, but with cases potentially on the rise, it may be salutary.
"We were overjoyed to have the children back when we reopened, but this has crushed us. That it is happening again so soon after we have opened, and the fact that public health is so swamped again, so soon", he said.
Like many other principals he is convinced that it is behaviour outside of the school – not inside - that is causing the virus to spread.
"We absolutely know there are play dates, bouncy castles, birthday parties, sleepovers, taking place. My worry is that if after just a few weeks back things are this bad this quickly that it's going to get worse," he said.
According to the INTO, only a very small number of schools have found themselves in a position similar to this school in recent weeks.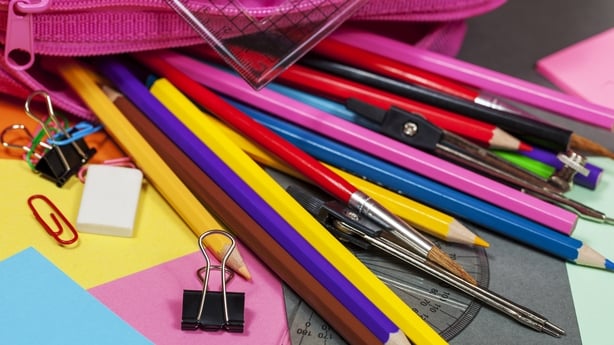 The vast majority of primary schools are managing well. The latest public health data confirms that when the virus does get it in, its spread remains limited.
Out of the close contacts tested last week in school communities, just 2.7% were positive. That compares to a close contact positivity rate that now stands as high as 24% among the general population and at more than 35% in households.
On Thursday, I also spoke to the principal of a neighbouring school. This school has remained unscathed so far, thanks, it feels, to the behaviour of parents who have for instance kept children home who subsequently tested positive.
Reflecting the view also widely cited this week by public health experts, this principal too insists that it is behaviour outside of the school that is key.
"We need parents to be sensible and not take any chances," he said.
The first school I mentioned in this article did in the end send schoolbooks home, but surreptitiously.
In a text to me on Friday evening, the principal responded to a final query; "yes and no! Kids took some more books home. We don't want to cause more anxiety."
There's enough of that around. Schools are due to reopen on 12 April.