The Northern Ireland Protocol is threatening to become a chronic condition, and flare ups are now occurring with worrying regularity.
This week Northern Secretary Brandon Lewis announced to the House of Commons that Britain would decide itself how the Protocol should be applied. Comparisons with September's Internal Market Bill, which Lewis had admitted would breach international law, were swift.
"This amounts to a violation of the relevant substantive provisions of the Protocol on Ireland/Northern Ireland and the good faith obligation under the Withdrawal Agreement," the European Commission said. "This is the second time that the UK government is set to breach international law."
London said this was a practical, uncontroversial necessity. "These measures are lawful and consistent with a progressive and good faith implementation of the Protocol," said a UK spokesperson on Thursday evening.
On RTÉ's Morning Ireland a furious Simon Coveney said Britain was no longer a reliable partner, and legal action was inevitable. "If the UK cannot simply be trusted because they take unilateral action in an unexpected way without negotiation," he said, "well then the British government leaves the EU with no option."
It has been noted that this all happened within hours of David Frost taking over as the front-seat driver of Britain's policy on EU relations and the Protocol.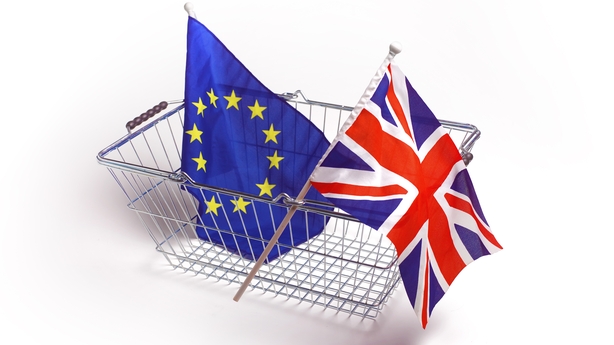 But how did things once again spiral out of control?
What Brandon Lewis announced was a six month extension to a grace period that had been negotiated by both sides on 17 December.
That agreement dealt with the issues the UK had not been able to complete on time so that the Protocol could come into effect on 1 January.
They included Border Control Posts, where checks on animals, plants and animal derived products would occur at Northern ports, and the thorny question of export health declarations for food products containing meat, dairy, eggs and other products that would be sent from GB to Northern Ireland supermarkets.
The grace period, running until 1 April, absolved a list of suppliers from having to provide these certificates.
A second grace period, running for six months, suspended an effective prohibition on sausages, mince and non-frozen prepared meat dishes, which are banned from entry into the EU from third countries.
The grace periods did not come for free. The EU insisted that, so long as food was coming in without the normally mandatory paperwork, then the UK would have to remain aligned with EU food safety rules for the duration.
Meat products would have to be labelled that they could only be sold to end consumers in Northern supermarkets, and not cross the border.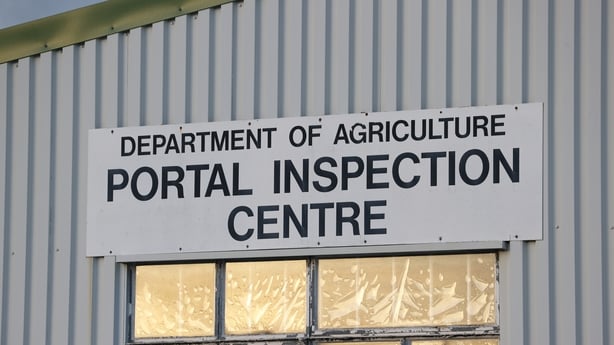 Checks at Northern ports were meant to add another layer of reassurance. It was, in other words, an overall package. Meanwhile, to the EU, the grace periods were there to give traders the time needed to adapt to the new reality, and not for the UK to start renegotiating what had just been agreed.
When the Protocol came into effect on 1 January there was serious disruption as hauliers, suppliers and businesses struggled to adapt. Many GB companies appeared unprepared, some product lines disappeared from supermarket shelves, consumers were bewildered by restrictions on plants, seeds and express parcels.
By the same token, as January progressed, some sectors began to adapt as traders slowly and painfully became accustomed to the new requirements.
However, there was no indication that the UK wanted to get back to the negotiating table on the Protocol. That is until 29 January, and the European Commission's ill-fated attempt to invoke Article 16 of the Protocol in the context of emergency legislation to shore up EU vaccine supplies.
Within five days the UK chair of the EU UK Joint Committee Michael Gove had written to his EU counterpart Maroš Šefcovic saying there was now an "urgent need" to "restore confidence and protect the Belfast 'Good Friday' Agreement."
Because the Protocol "should impact as little as possible on the everyday life of [Northern Ireland] communities", the EU should agree "this week" to extend the two food-related grace periods, and two for parcels and medicines, for up to two years.
The EU would also have to urgently address other problem areas, such as the movements of seed potatoes and other plants and plant products, as well as the mutual recognition of professional qualifications.
While member states acknowledged the Commission had made a dreadful mistake with Article 16, they believed the UK was instrumentalising the crisis to unpick the Protocol.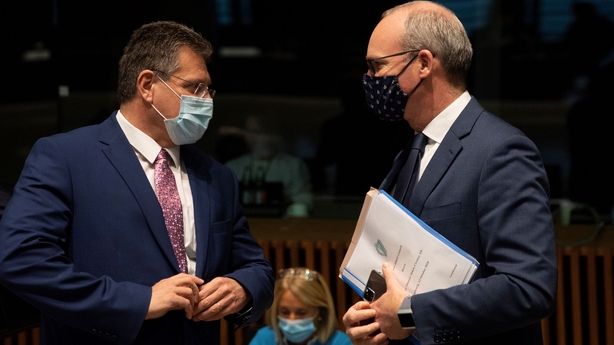 A short video conference with Gove, Šefcovic, Arlene Foster and Michelle O'Neill took place on 3 February. Both sides promised work on the issues the UK had raised, and a face to face meeting in London was tabled for the following week.
However, the EU believed the UK was either not taking advantage of, nor implementing, the flexibilities agreed in December. This was outlined in a strongly worded letter from Šefcovic back to Gove on 10 February.
The next day Gove and Šefcovic held their London meeting. Both sides realised that the escalating rhetoric was getting them nowhere, and a joint statement appeared to lower the temperature.
Gove and Šefcovic would try to find "workable solutions" and would get first hand views from Northern Ireland businesses. They reiterated their commitment to both the Good Friday Agreement and implementing the Protocol.
Gove agreed to "spare no effort to implement solutions mutually agreed on 17 December".
So far so good. The crisis over Article 16 appeared to be abating.
A full Joint Committee meeting was held on 24 February, with the Specialised Committee gathering the day before to do the technical groundwork.
However, neither meeting delivered a clear breakthrough. The UK revived an idea they had last year: if supermarkets have highly sophisticated product monitoring systems, why can't they - if given additional funding - be upgraded further to do the work of the EU's food safety traceability scheme?
That would ultimately allow everyone to do away with expensive and cumbersome export health certs, especially when mixed food consignments coming from GB might need hundreds.
Following the meeting, UK sources gave the impression that the Commission could be persuaded. It might take to the end of the year to develop such a system. Why not extend the grace period till then?
However, Šefcovic had focused instead on what the UK had to do to implement the December agreement.
An EU source said the Commission would not rule out the supermarkets idea. But Šefcovic would need more information, milestones, tangibles. And the UK had to show willing on the December obligations.
"There was not enough information for us to really be able to react," the source said. "It is not clear what this [idea] would entail. It would need further discussion. We are running out of time, because it's only a three months grace period."
Šefcovic's problem was that he would have to sell any more flexibilities to member states, who were growing increasingly frustrated with the UK.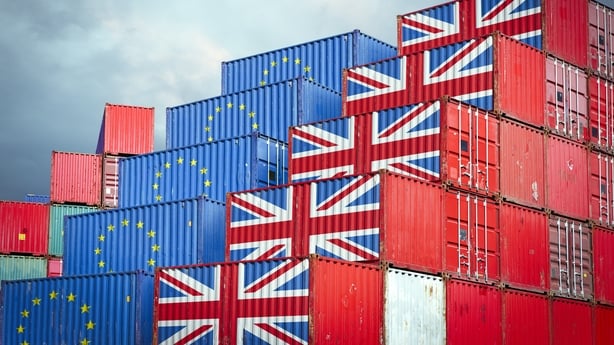 Sources said he needed political space to sell to national capitals an extension to the grace periods. That would be next to impossible if the UK could not show it was abiding by the December deal: ensuring the EU had access to IT systems, ensuring checks were being done, ensuring that permanent Border Control Posts (BCPs) would be completed by the middle of the year, as promised.
Senior officials were even pondering a grand reset of the overall EU UK relationship at the end of April: both sides would pull together the outstanding areas of friction - the Protocol, the EU embassy issue - and negotiate an all-in solution that would be consummated by a formal handshake marking the full ratification of the Trade and Cooperation Agreement (TCA).
However, within 48 hours there was another setback.
On Friday 26 February, the DUP Agriculture Minister Gordon Lyons instructed his officials to stop work on permanent BCPs at Belfast and Larne ports, and ordered a halt to recruiting new staff.
Lyons said he had issued the orders because there was so much uncertainty about the end of the grace period and what the movement of GB-NI goods was "going to look like." It was "a real nightmare for us."
EU officials were taken by surprise, but acknowledged that checks and controls were continuing through the temporary BCPs.
"We expect the same commitment when it comes to the UK's obligations to the Protocol regarding the permanent facilities that need to be put in place by the middle of this year ... in line with the Protocol and also in line with the [EU UK] Joint Committee decisions of December," said Commission spokesperson Dan Ferrie on Monday of this week.
Then on Wednesday Brandon Lewis announced that the UK would extend one of the grace periods unilaterally, the one covering export health certificates.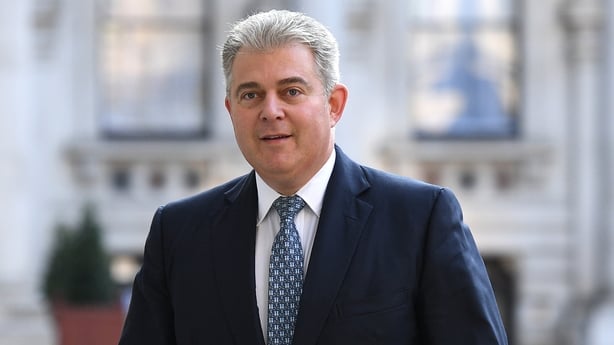 "For supermarkets and their suppliers, as part of the operational plan the UK committed to at the UK-EU Joint Committee on 24 February, the current Scheme for Temporary Agri-food Movements to Northern Ireland (STAMNI) will continue until 1 October," said a written statement.
Brussels was stunned. Officials say the first contact from London came via a phone call from a British official on Tuesday afternoon to a senior member of the European Commission's UK Service (UKS), which has replaced Michel Barnier's UK Task Force.
There was mention of an upcoming announcement on grace periods, but no great detail.
Šefcovic was not warned in advance by David Frost, who had taken over from Michael Gove on Monday. Officials say a hotline set up by Gove and Šefcovic at the December agreement for the express purpose of avoiding controversies was disregarded.
"It's one thing for someone at technical level to say there's going to be an announcement on something to do with grace periods," says one source, "and comparing that to Frost picking up the phone and calling Šefcovic out of courtesy to say this is coming."
Indeed, Šefcovic had been trying to set up a phone call with Frost from the moment the former Brexit negotiator was appointed to his new role. Sources say Šefcovic had been given the brush off by Frost's staff, who said he was too busy settling into the new job.
In the end Šefcovic wrote to Frost on Monday, two days before the explosive announcement by Lewis, expressing hope that they would have the same kind of "collaborative and pragmatic" relationship that he had developed with Gove.
UK sources strongly dispute this depiction of events.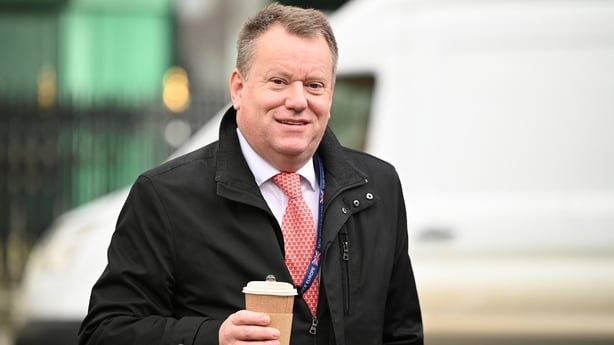 Because Northern Ireland supermarkets order stock a month in advance, there was simply no time to wait for agreement with Brussels, says one UK official.
"It isn't out of the blue," says the official. "It's practical, it's pragmatic, it needs to be done now, and if we leave it until the [mooted] Joint Committee meeting at the end of March it would be too late. If supermarkets don't know until then, you would have several weeks where they wouldn't be able to send all the products [to Northern Ireland] that they can as a result."
Officials say concerns about the Protocol had been graphically outlined by Michael Gove in his letter to Šefcovic on 3 February, in the days following the Article 16 affair. During the Joint Committee on February 24 there had been "hints" from the UK side that something might come up on grace periods.
Had Frost avoided taking a call from Maroš Šefcovic? UK sources point out that Frost had "sat in" on the Joint Committee meeting, and also on a call between Šefcovic and Gove earlier last week.
UK sources also insist that when the December agreement was reached, Šefcovic had acknowledged that more work would be needed beyond the three month grace period.
They say the political agreement reached by Gove and Šefcovic was translated into a "private" joint document, signed by both men. That document, they say, contained an acknowledgement that more work might be needed beyond 1 April.
However, neither the joint declaration referred to, nor the minutes of the meeting, are publicly available.
The day after signing this document, Michael Gove gave no indication to the House of Commons that the agreement was incomplete.
It had met all the UK's commitments to Northern Ireland, Gove said. These included "unfettered access" for Northern Ireland businesses to the rest of the UK, a promise to protect the North's place in the UK's customs territory, to ensure no tariffs on GB goods staying in Northern Ireland and to ensure GB-NI trade flows "on which lives and livelihoods depend, were not disrupted."
In fact, Gove presented the three-month grace period as sufficient time for "one or two" supermarkets to prepare for export health certificates. It was, what's more, a British win.
"We know that some supermarkets are already ready," he told the Commons. "One or two others need time in order to get ready, and they requested a grace period. Originally, those in the Commission argued that that would be impossible or, if it did exist, that it could only be a matter of weeks. We have managed to secure three months, which is sufficient time, we understand, to ensure that supermarkets are ready."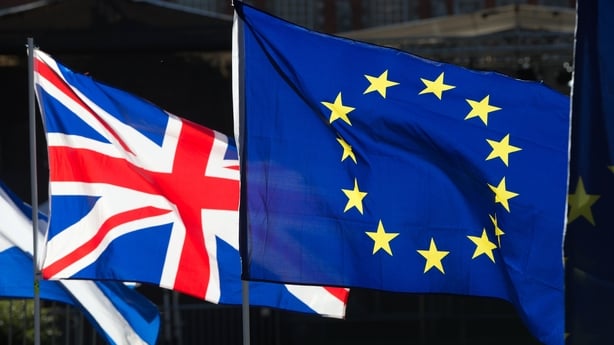 As such, senior EU sources detect a pattern of obstruction coinciding with David Frost's arrival.
Šefcovic had proposed a meeting with supermarkets, hauliers and port officials, as a follow up to the earlier meeting with business groups. He also suggested a joint working group to explore a bilateral veterinary agreement which, if in place, could sweep away much of the cost and burden of moving agri-food products across the Irish Sea.
Sources say there was silence on both requests.
Again, this is disputed by London. Officials say there is a weekly phone call between British and Commission veterinary officials; if there was any reticence about a working group it was because the Commission was insisting that the UK should opt for an EU-Switzerland style agreement, which would require London to dynamically align with the EU's sanitary and phytosanitary (SPS) rulebook.
"Dynamic alignment is not acceptable for this government, says one UK source, so we need a change of mindset. There are [European Commission] officials who lead on that discussion who are still stuck on dynamic alignment and that's just not going to work.
"But we are prepared to engage in technical discussions based on the principle of SPS equivalence".
On Thursday afternoon, Šefcovic updated member states on the controversy. Brexit coordinators from the EU27 are said to have supported the European Commission in its response, and its threat of impending legal action.
There was growing frustration that the UK appeared to have railroaded work being carried out by both sides that could have delivered some kind of technical solution, albeit not exactly the one the UK was demanding.
"The EU is acutely aware of the problems in Northern Ireland," says one EU diplomat. "Member states had the feeling they were getting there, that a technical fix was in the making. The EU wants to do whatever it can to strengthen the hand of moderate forces in Northern Ireland and not to strengthen the flanks."
There is also a wider scepticism over the UK's strategy. Some officials note bitterly that when the UK introduced the Internal Market Bill the EU deliberately kept talks on how to implement the Protocol on track, even while it pursued legal action.
"We were very constructive," says one senior EU figure, "even after the Internal Market Bill was tabled, in looking for solutions, to keep talking. We believed we had solved all the issues in December. Now we have this surprise, this situation again."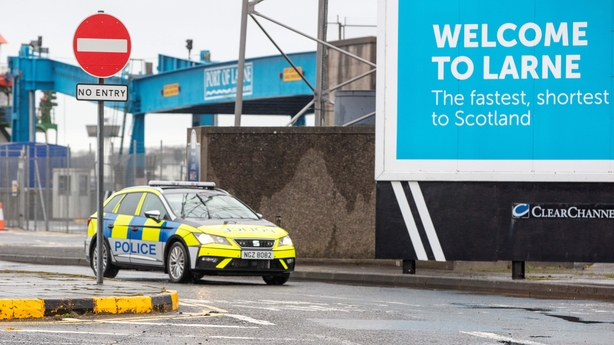 Diplomats fear for what this latest flare up will mean for the long-term EU UK relationship, just weeks after the UK signed the Trade and Cooperation Agreement (TCA).
"Why did you sign something, if you set out a couple of months afterwards to destroy it?" asks one diplomat from a large member state. "Why did we negotiate for nearly four years to get to some form of an agreement on our future relationship, if you don't want the relationship anyway? You could have saved yourself the effort, we could have saved ourselves the effort."
Dublin is treading a careful path. Sources say the Government must be restrained in its criticism of any British move that - whether underhand or not - makes life easier for Northern Ireland's businesses and consumers.
At the same time it cannot stray too far from the EU position.
A diplomat from one member state hinted that if the UK cannot be trusted to operate the Protocol as both sides agreed, then the single market will have to be protected somewhere.
"If the United Kingdom decides not to apply the Protocol in certain fields," says the diplomat. "It means the internal market is affected, and it is necessary to protect the internal market."
Another diplomat acknowledges that mutterings are heard occasionally about checks having to be carried out on goods arriving from Ireland to the continent if the UK does not uphold the Protocol, but for the moment they are just that.
"Member states are very serious about the internal market," says the diplomat, "and if there's a loophole in Northern Ireland which is too big, then of course something might happen on the Irish crossing between Rosslare and Cherbourg. But that is pre-empting a discussion which is not really being had."
That must be a concern for the Irish Government. All out hostility to the Protocol by the DUP, and a deliberately confrontational approach by David Frost - if that indeed is the strategy - will make for a challenging few months.