On a cold bright blue day, the turbine rotors on Bord na Móna's windfarm at Mount Lucas in Co Offaly cut through the wind with a whoop.
I was there to meet the CEO of Wind Energy Ireland, David Connolly, the industry group that represents windfarm operators.  
The organisation published a report late last year which warned that the industry was "dangerously short of time" if the Climate Action Plan targets for renewable energy are to be reached.  
"The biggest constraint by far for both our onshore and offshore members is the electricity grid," Mr Connolly said.
"That is by far the single biggest barrier and will be the difference between us getting our clean electricity to Irish consumers by 2030." 
The national grid will need considerable investment to connect up the disparate sources of renewable energy from planned windfarms, both onshore and offshore.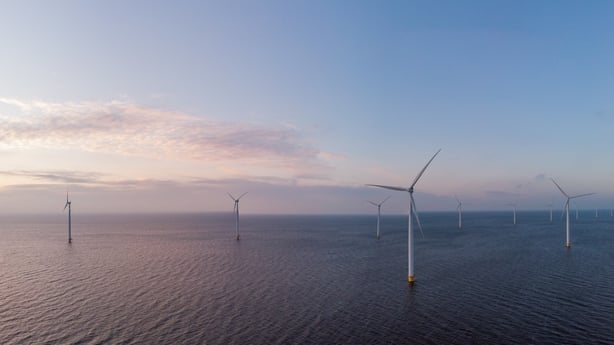 I understand that Eirgrid, which operates the national grid, will present four different options to Government next week. The cost will range from between €700m and €3bn.  
There are a lot of numbers when it comes to electricity. There's also a lot of engineering complexity.  
In simple terms, the Government's Climate Action Plan aims for Ireland to have 70% of its electricity generated by renewable means by the end of this decade. 'Renewable' doesn't just mean wind, but that accounts for the vast bulk. The plan calls for an additional 12,000 mega watts of renewable power.  
For that to happen, the programme for government expanded the existing target for offshore wind energy to 5,000 mega watts of power. So, the rest, around 8,000 mega watts, will come from new onshore windfarms.  
We need your consent to load this rte-player contentWe use rte-player to manage extra content that can set cookies on your device and collect data about your activity. Please review their details and accept them to load the content.Manage Preferences
To understand the scale of what's being planned here, the total amount of installed wind energy in the Republic today is just over 4,000 mega watts.
So, the plan is to double the amount of onshore wind and from what's practically a standing start (there is a 25 mega watt windfarm off Arklow, built 20 years ago) to install offshore the equivalent to the entire amount of renewable power already on the grid plus another 1,000 mega watts.  
It's ambitious. In fact, if it comes to pass, it will be revolutionary.  
The demand for power in Ireland is forecast to grow by between 19-50% over the next ten years, according to Eirgrid. Half of that demand is expected to come from more of us charging electric cars and using electric heat pumps in our homes. The other half will be from large users, like data centres. Large energy users could account for 27% of electricity demand by 2028.  
It will still mean that fossil fuel in the form of gas will still be used to back up the system. Because there will be days, usually in winter, when the wind doesn't blow and the sun doesn't shine.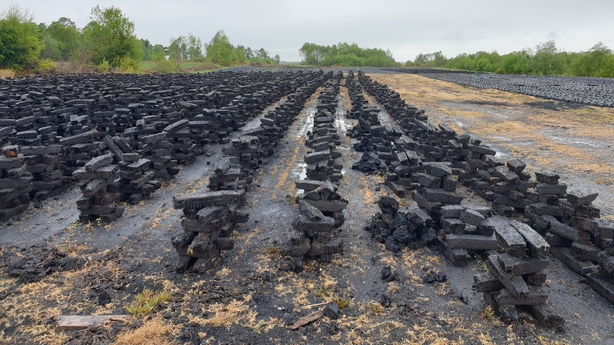 In fact, MaREI, an energy research institute in UCC, estimates we'll still be burning 80% of the gas we're burning today to generate electricity by the time we get to 2030. But by then, the plan will see peat and coal fired stations closed.  
But if would be a mistake if the discussion of our future power system was all about mega watts and emissions.  
The human dimension has been and will become an even bigger, critical factor as these plans are put into practice. 
Last week the ESRI found in a survey that even fewer people want power lines near their homes than wind turbines.  
The cost of opposition to big infrastructural projects to bring more renewable electricity onto the grid was underestimated in Denmark and Germany, according to a recent report from the Irish Academy of Engineering. It warned the same could happen here.  
The Climate Action Plan does herald a revolution in our energy system. But it will only succeed if it brings people with it.