Even though it has been the dominant, almost singular, political issue for the best part of a year now, Covid-19 has rarely been a polarising one.
Yes, there has been strong criticism of the Government's decisions: Whether they acted too late, whether certain sectors had to pay a disproportionate price. And yes, there was intense debate in the earlier phases between lockdown sceptics and those who believed nothing should be ruled out in crushing the virus.
But there has generally been broad public and political support for the overall approach and, while picking holes in the Government's plan, the opposition has largely been on board with decisions to either open up or lock back down, which are all part of the 'Living with Covid' plan.
In recent weeks, however, an idea is taking hold that is opening up deep and somewhat ideological divisions around that overall policy approach. Zero Covid is by no means a new idea, but it is one that is gaining traction.
Back in June, as the country prepared to reopen after the initial three-month lockdown, a group of experts and scientists penned an open letter calling for a major policy rethink. They said the Government's 'Living with Covid' strategy should be replaced by "resolute actions" to "eliminate the virus".
"Our current policy is to live with the virus under a long-term mitigation strategy with the risk of future surges and lockdowns until when, or if, a vaccine becomes available," the letter said.
"We have another option: we can do as many other countries have done, choose to suppress and eliminate the virus – crushing the curve."
What was once dismissed as a fringe concept has now gone mainstream. An unexpected third wave that has tested the ability of hospitals to cope has spooked the public.
That, coupled with the slow realisation that the vaccine does not offer the quick and easy exit that we once might have hoped, has made the awards of Zero Covid look tempting to many.
What is Zero Covid? 
A group of academics presented the case for Zero Covid to the Special Oireachtas Committee on Covid-19 last August.
They defined it as "the absence for a suitable period of time of community transmissions".
The main way of achieving this is through a ban on non-essential foreign travel with testing, isolation and strict tracking of people once they arrive into the country.
They also advocated "green zones" within the country where, once the infection rate has been driven down to zero, would be sealed off from other parts of the country, until everywhere is eventually a green zone.
Proponents point to places like Australia and New Zealand, where life has largely returned to normal, allowing people to attend sports fixtures, concerts and to socialise among friends.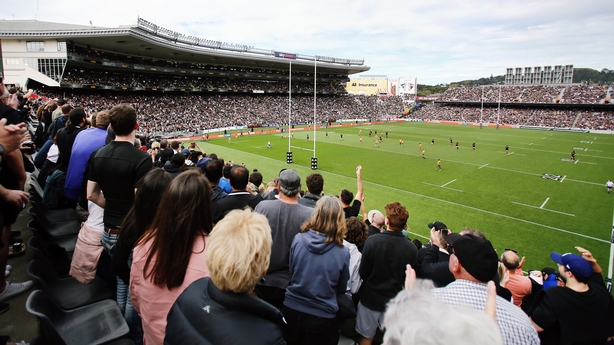 Where do the political parties stand?
Since last August, the Solidarity-People Before Profit and Rise group have been enthusiastically pursuing this approach.
Hot on the heels of the committee presentation in August, Richard Boyd Barrett was the first to raise it in the Dáil, saying the strategy was needed to replace the "rollercoaster strategy going up and down with nobody quite knowing where it ends".
The Social Democrats have, for some time, been advocating for much stronger restrictions on travel into the country, and have called for a Zero Covid or elimination strategy, which it says is supported by the public.
The Labour Party has avoided the term Zero Covid, and is instead advocating what its party leader Alan Kelly calls a "national aggressive suppression strategy" (he has even come up with the acronym NASS), which essentially amounts to the same thing: mandatory hotel quarantining for all those arriving into the country, rapid antigen testing in the community and serial PCR testing at health care facilities.
Sinn Féin now says it agrees with most of the premise of the Zero Covid approach, but does not believe it is possible without the political will to pursue the same strategy in Northern Ireland.
There is some support among Government TDs and senators for this approach. Fianna Fáil TD Christopher O'Sullivan said he was "disappointed" that the Cabinet stopped short of the kind of mandatory quarantine measures in place in New Zealand and Australia.
The approach is favoured more strongly among the Green Party. Neasa Hourigan said the Cabinet should consider Zero Covid, given that it has been effective in other countries.
Green Senator Vincent P Martin made a speech in the Seanad on Tuesday outlining a number of reasons why the Government should consider such a strategy.
And there are some in Cabinet, including Green Party deputy leader Catherine Martin and Minister for Higher Education Simon Harris, who would like the current travel restrictions to go further.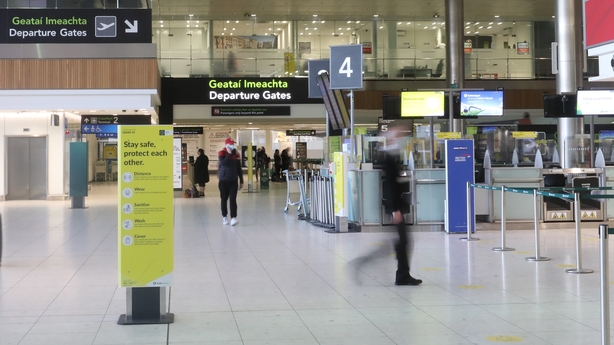 What does Government think?
Since the issue first entered the arena of political debate, the Government has been staunchly opposed to the idea, the main reason being around the border between Northern Ireland and the Republic and our relationship with the EU.
Its argument last September was that it was just not feasible and was not recommended by NPHET.
"Our strategy is to live with Covid, keep people safe, protect health, maintain economic resilience and jobs and restore public services," the Taoiseach told the Dáil in September.
More recently, the Government has put emphasis on geographical factors. Tánaiste Leo Varadkar told the Dáil just last Thursday that a Zero Covid policy "might make sense in a country that can control its borders", but "we cannot do the same here because of the open land border with Northern Ireland that we do not want to close".
The Taoiseach added to this on Friday saying he had no intention of sealing the island, and no intention of sealing the border.
The obvious solution to the objections they raise is to introduce either an all-island approach – something resisted by the DUP, which opposes any measures that would treat arrivals from Britain as international travellers – or a two-island approach, which the Government favours but requires much more detailed discussion with British counterparts (and is still unlikely to be enough to satisfy Zero Covid proponents).
Despite this opposition, there are some hints that the Government is inching somewhat closer to the overall Zero Covid approach, or what it is describing as a "prolonged suppression of the virus".
So could we see a change in policy away from Living with Covid?
There has been an acknowledgement among ministers in recent days that, while previously they might have worried about public aversion to restrictions, people now have more of a stomach for swallowing the hard medicine that it takes to crush Covid.
In the Dáil on Wednesday, there was a change in the Taoiseach's tone around the issue. He certainly left the door open for more widespread mandatory quarantining than what was agreed by Cabinet on Tuesday, saying the legislation that is being drafted will give "broad capacity to extend it". This reflects something that ministers privately accept – that further rules around travel cannot be ruled out.
Mr Martin also said there will always be a need for essential workers to enter the country, but that "the category of essential workers is being narrowed in order to reduce the numbers who come in".
The Taoiseach signalled a far stricter approach than before, where restrictions are unlikely to be lifted in any meaningful way in March. The Government's strategy is for a "prolonged suppression of the virus", he said repeatedly.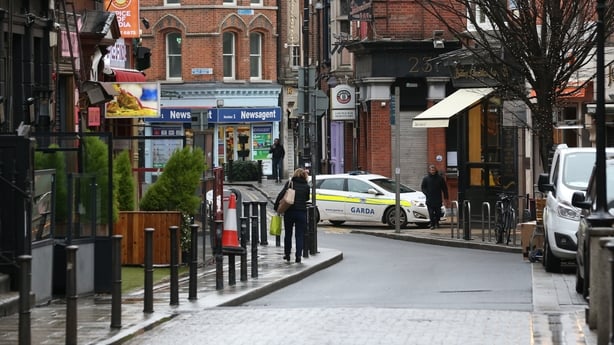 He said there will be "no half measures" and his Government will do "whatever it takes to keep the numbers down" and once they are reduced "we can never allow them back up to the levels they are at now".
Notably, he laid down a marker to backbench and opposition TDs, saying he didn't want to see anyone coming to him in March "with special pleading for this sector or that sector, or another sector, we simply had too much of that".
The Taoiseach is laying the ground for a lockdown that will last far longer than 5 March, which is where the current deadline is set. After that, the roll out of the vaccination is the only plan that is being offered for a return to life as we know it. That roll out will "give us choices towards mid-year", the Taoiseach told the Dáil.
Tánaiste Leo Varadkar appears to favour a less tentative approach to reopening.
Speaking on RTÉ's News at One yesterday, he said that while the reopening beyond 5 March will be "very gradual and cautious" there may, for example, be some easing, such as the partial reopening of retail and allowing catch ups with other households outdoors.
While not saying so directly, the Taoiseach told a meeting of the Fianna Fáil parliamentary part last night that a critical mass of the population would have to be vaccinated before reopening. The Fine Gael leader said it would not be necessary to wait until 70% was vaccinated before starting to reopen.
Either way, we are in for lockdown for the long haul. And even after that, it is dependent on a successful vaccine roll-out plan that is far from certain. With such uncertainty around the end game, the Zero Covid idea is likely to take a stronger hold.
The Taoiseach says he will do "whatever it takes" but - for now at least - he won't do that.