In his New Year message, Boris Johnson told his nation: "That oven-ready deal I talked about so much during the election campaign has already had its plastic covering pierced and been placed in the microwave."
One year on, people (at least in Northern Ireland) are more likely to worry about the meat content of any microwaveable dinner and whether it will be banned because of his oven-ready Withdrawal Agreement.
Boris Johnson's flair for vivid slogans is what worries observers in Dublin and other European capitals as we enter the final hours. Brexit has always thrived on slogans, but struggled on detail. And now it's all about detail.
The British prime minister will have to look at the dull, impenetrable trade-offs that compromise will entail and hold them up to the light against the exhilarating slogans of Brexit.
"If it's a deal, we all know that the best deal that can be done now will be, frankly, pretty lousy," observes one senior Irish figure. "More and more people are tuning into that awful reality."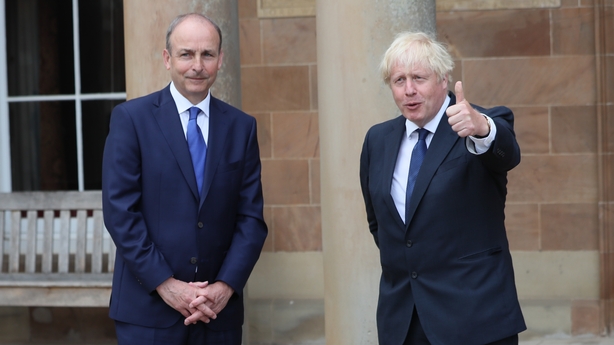 During the next 48 hours Brexit will meet some kind of reality. This is, after all, the week the Daily Mail expressed fury at the EU that, thanks to Brexit, British people who own second homes on the continent will be limited to staying in them for three months at a time.
There are no more extensions. Boris Johnson will have to decide if the thin trade deal that might emerge is worth the political pain it is bound to invite.
The alternative of No Deal will mean deeper economic pain and disruption, and will, at least according to the EU's calculation, simply put off a scenario where he will have to sign up to an even worse deal.
"He is a uniquely unreliable actor," says the source. "We know he's better at not taking decisions than taking decisions. We know that, even if it's a case of taking decisions, it's all about the performance and the high level positioning rather than selling the detail and the nitty gritty."
Selling the nitty gritty is also hard when the get-Brexit-done mindset is flush with the idea of beating Europe wherever possible.
It did not take long for Brexiteers to trumpet the notion that Brexit had already allowed Britain to "nimbly" approve the Pfizer/BioNtech vaccine ahead of the EU.
In reality, under EU law any country can, in emergency circumstances, approve a new vaccine ahead of the European Medicines Agency (EMA), but this was brushed aside.
"We've obviously got the best medical regulators, much better than the French have, much better than the Belgians have, much better than the Americans have," said education secretary Gavin Williamson. "That doesn't surprise me at all because we're a much better country than every single one of them."
In response, one member state official said: "Ok, fine, that's the mindset, that's the way they're approaching issues.
"But it's hard to see how there will be enough in whatever ultimate compromise there is with a Brexit deal which will allow them to do the same thing."
It's a fair bet that the final compromise will not glisten with the purest crystals of sovereignty and independence, the precious stones of the Brexit class.
Michel Barnier – under pressure from France, Belgium, the Netherlands and Denmark, who were nervous that he was straying too far from his – toughened his position on fisheries and the level playing field on Thursday, fields of fire in which taking back control is at stake.
Indeed, a number of member states were seeing sense in Theresa May's dictum and letting Barnier know that no deal would be better than a bad deal.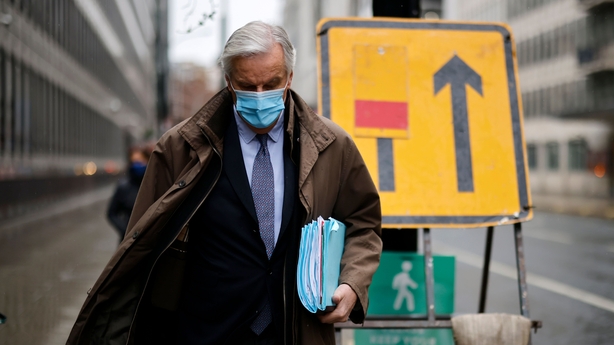 "If we conclude a deal now that could have been better, we will have to live with it for many years," says one senior official from a coastal member state. "Whereas, in a breakdown scenario – yes, it will be costly if we can't fish in British waters in 2021.
"But if we get a better deal for the next ten years it might be an investment worth making. It's not an exact science, but it is part of the maths that you do."
When asked if there was a risk that Barnier was giving away the family silver, one diplomat from a non-coastal state told me: "It's not the silverware as such. It's about how many spoons and how many knives there are. For some countries, spoons are more important than knives"
In other words, member states have their own concerns which may not chime with other capitals. But they will not disregard those other concerns.
"For us, fishing is a sideshow," said the diplomat. "But there is full solidarity with all member states, because we all know this is politically sensitive and how difficult it can be to sell it at home.
"The deal has to be sellable. It's not only the House of Commons, it's also our national parliaments, our stakeholders, who can be noisy in every member state.
"This is the beauty and complexity of the EU."
The diplomat added: "The Commission knows perfectly well where each of us stands. Barnier is an experienced politician. He understands what is possible and what is not possible."
What held up progress on Thursday was state aid and the level playing field, the key battlegrounds of sovereignty versus constraint.
Having dropped a demand that the UK agree to dynamic alignment with EU state aid rules, Brussels is holding out for a set of principles, underpinned by rules and safeguards, and an independent UK regulator, that if an EU (or UK) business feels they are facing unfair competition due to their rivals on the other side being subsidised, or due to the UK diverging from agreed labour, environment, taxation standards, then action can be taken.
Brussels also dropped a demand for an ex ante provision, meaning that the UK would need prior approval from its own independent authority before subsidising a company. France and others instead have pushed hard to for a "direct effect" provision, meaning that an aggrieved EU company could take action through the UK courts.
At the very least, the EU wants the ability to retaliate by, for example, imposing tariffs or restrictions in its choosing, while arbitration gets under way.
"The key test, as it has been for months, is whether Boris Johnson is willing to accept domestic constraints on his government's ability to subsidise businesses," says Paul McGrade, a former European Commission and Foreign Office official who is now senior counsel with the Lexington consultancy. "That his state aid picks could be challenged by a UK regulator, or by businesses, in UK courts.
"The UK may well be willing to agree unilateral EU tariffs - maybe even across the whole field of the trade relationship and while disputes are in arbitration - before conceding this.
"But it remains the acid test."
From the start, London argued for state aid provisions that were common to existing free trade agreements, or linked to provisions set down by the World Trade Organisation (WTO).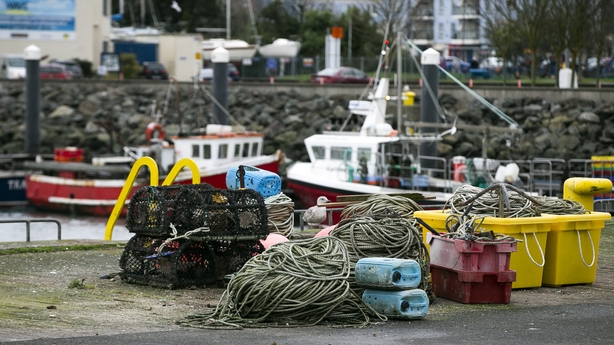 On 7 October, David Frost, the UK's chief negotiator, told the House of Lords EU Committee that Britain could go beyond these, but it's understood the UK has always wanted two distinct state aid systems, with some interaction between the two, whereas the EU ultimately preferred one system.
However, some observers believe that in terms of what EU law says on state aid, and what the British government's intentions are, may be closer than people are letting on.
During the Brexit transition period the UK will be subject to EU state aid rules until 1 January.
Under Britain's EU Withdrawal Act, any EU rules carried over beyond that date will be automatically translated into British law, unless stated otherwise.
In September the UK published a draft bill which specifically prevents EU state aid law from being carried over into British law.
This means that until the UK introduces its own state aid regime, there is nothing to prevent the government pouring cash into individual companies after 1 January.
But would both the EU and UK operate state aid regimes that are substantially different?
Article 107 of the Lisbon Treaty says any state aid "which distorts or threatens to distort competition" between member states is incompatible with the single market.
However, Article 107 also sets out circumstances in which state aid can be permissible.
These include subsidies for projects which have a "social character", where there has been a natural disaster, where "economic development" is necessary because of abnormally high levels of poverty, for projects in under-developed regions, or for projects "of common European interest".
Further exemptions apply where a government has to "remedy a serious disturbance in the economy" or in the promotion of cultural and heritage conservation.
Would UK state aid rules be radically different?
There are clues in the infamous Internal Market Bill. Clause 48 set out where state aid would be legitimate: where it is used to promote "economic development," infrastructure, sporting, educational and "cultural activities" and regional development.
In other words, there is not a huge difference between the UK and EU on the leeway they should have to grant state aid.
"The broad parameters of state aid as set out in [the EU's] Article 107 are reflected in clause 48 of the Internal Market Bill," says Conor Quigley QC, a London-based Irish lawyer specialising in EU state aid law with Serle Court.
"There's no reason for the UK to say there are other types of state aid they'll want to award."
Furthermore, Mr Quigley argues that the EU takes a generous approach to governments using state aid to restructure a company, if it is strictly in order to return it to solvency. The UK has already accepted such a clause in its trade deal with Japan.
"That's the kind of area they could agree on," says Mr Quigley. "I don't think that should be a dealbreaker. There's a lot more that unites them than divides them."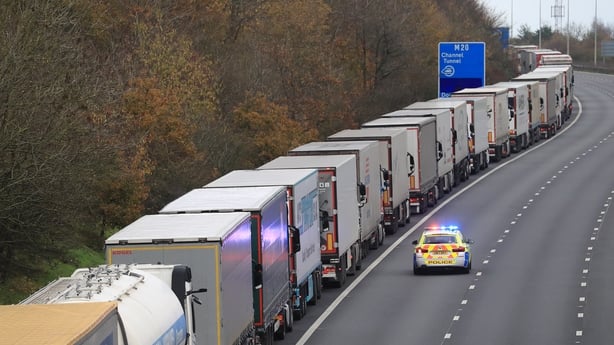 However, there are other sensitive aspects of state aid which might be more problematical.
The European Commission has increasingly targeted sweetheart tax arrangements for multinationals, such as alleged deals offered to Apple in Ireland, Starbucks and Fiat in the Netherlands and Luxembourg respectively, which the Commission has regarded as illegal state aid.
Brussels has not always been successful in such cases (as the Apple experience shows), but it raises an intriguing question. Would the UK agree to be bound by a shared legal commitment which might in some way constrain Britain's tax policy? A policy approved by the House of Commons?
And yet, EU member states see fair competition as a fundamental part of any future relationship. Even if London protests that it has no intention of bailing out companies right, left and centre, the EU operates according to agreed rules, not verbal commitments.
"We are worried about cherry picking," says one diplomat. "The level playing field is a worry, the lowering of standards is a worry, state aid, non-regression – and of course they don't want to use EU standards as a baseline.
"It would put some of our industry in a difficult position."
There has been no set of trade negotiations like it because of these internal tensions and incompatibilities, and because one party wants to drift away and not converge.
As negotiators continue their work, a sense of paralysis might well be understandable.