This is a year that has certainly given us all pause for thought.
With just a few weeks left, it is coming inexorably to a close.
The events of 2020 have brought some people closer, and torn others apart.
For health staff especially, it has been the year of living dangerously.
For others, it is also a year that has awoken the deepest fears.
Times when hearts were in darkness. And a tapestry of all human emotions.
Many people have now cooked enough bread and cakes and have consumed enough boxed set TV series, to last a lifetime.
Unfortunately with Covid-19, there is currently no season finale in sight.
The events this year are more than a once in a lifetime experience.
When I started covering this story early in the year, I did not really think we would be here, in this situation, in the depths of winter.
Two lockdowns in, an unpredictable Christmas ahead and the virus with us certainly into 2021.
People's lives have been upended and we have been in and out of it together, at various times.
It has been a world event and yet also a deeply personal experience for people.
No one has been left untouched, and some in the cruellest manner with the loss of loved ones to the virus.
That will make Christmas more poignant for many.
Over 4,700 people have been hospitalised with Covid-19 and of these over 580 patients have been admitted to intensive care.
Over 1,700 people have died.
This is an incomparable event we are experiencing.
There is no modern reference point from the past with which to judge it.
It is also ongoing and has different phases.
There is certainly less uncertainly now than there was at the start, because we know so much more about the virus.
But still we cannot see any end point and so coronavirus will be with us in some form for some time to come.
The news from Pfizer-BioNTech on a potential vaccine was very encouraging this week. Hopefully the final clinical trial data will stand up and this will be one of a number of vaccines that could help re-open the world next year.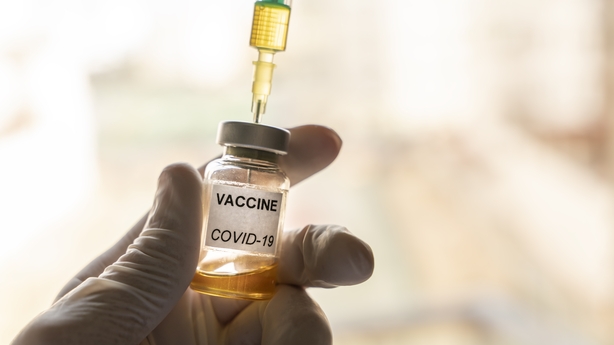 The priority groups to first receive a safe and effective vaccine would include: healthcare staff, those over 60 years, vulnerable groups with certain conditions, essential workers, communities and workers unable to physically distance and vulnerable socio-economic groups.
It is remarkable that less than a year after first hearing about Covid-19, vaccine progress looks this hopeful.
In December, we will reach the anniversary of when the first human cases with symptoms of Covid-19, were seen by Chinese authorities.
But as of now, patient zero – the very first person infected – has still not been identified.
People's thoughts are now understandably turning to the end of the year and the festive season.
The Taoiseach has said that people will be able to have a good Christmas. What defines a good Christmas will certainly differ from person to person.
A Government 'Exit Plan' is now promised by the end of this month. An official review of the Level 5 measures after four weeks was originally promised by the Government. However, no details of any official review have been published so far.
On Thursday 26 November, the National Public Health Emergency Team will advise the Government on what measures should apply for the lead into Christmas and Christmas itself.
While nothing has been decided yet, the Chief Medical Officer, Dr Tony Holohan has said that whatever is recommended, it will be important to maintain high public health standards during the festive season.
No doubt there will be much speculation and commentary between now and then about what is likely to occur. Can churches open? Will restaurants, pubs and hotels be able to allow people inside? It's fair to say that NPHET has adopted a cautious approach up to now and that will likely continue.
With so much at stake during the festive season – economically, socially, spiritually even – this could become an occasion of tension again between public health experts and what Government wants.
Given human nature, it will also be difficult to deter some people from coming home from abroad for Christmas. Others will want to host house parties for the Christmas and New Year. So a mix of reality but also common sense will be needed to get through the period ahead and the end of the year.
The Level 5 restrictions in place have been very different to the lockdown earlier this year.
There is a real sense of purpose and determination among people now, as they see what is at stake.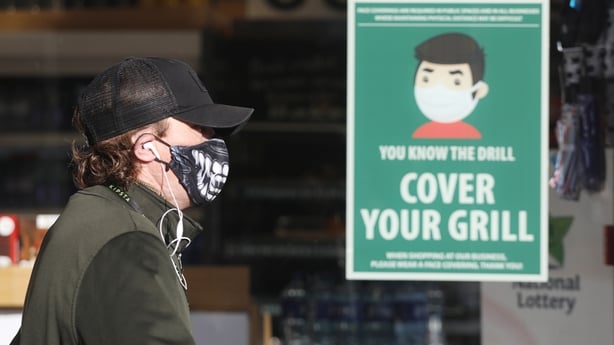 The case numbers during the week have been very encouraging and the profile of the disease has been improving. We are an outlier in a good way compared to most of Europe.
News that the R number is down to around 0.6 is very positive. However, it is important to always remember that the R number is an estimate that lags changes in viral transmission. It does not tell you exactly what is happening now. But it's part of the mix.
The incidence of the disease in some counties, particularly border ones, remains a cause of significant concern, as well as the potential impact of inward travel from European countries which are experiencing horrible rates of infection.
No one should underestimate the scale of achievement in Ireland. Towards the end of October, we were seeing a seven-day average number of cases per day of 1,165. Late last week, the seven-day average was down to 407 cases a day.
The 14-day incidence for every 100,000 people fell from 289 in late October to 145 last week.
Case numbers are reducing by about 5 -7% a day.
There was a concern that rates in Dublin, while reducing, were not going down at the same level as other parts of the country. That is no longer the case.
As the stars align, we catch a glimpse of how things can be.
But conscious too that these things can be fleeting.
This has been a collective achievement and by people of all ages.
So what we do next is so important.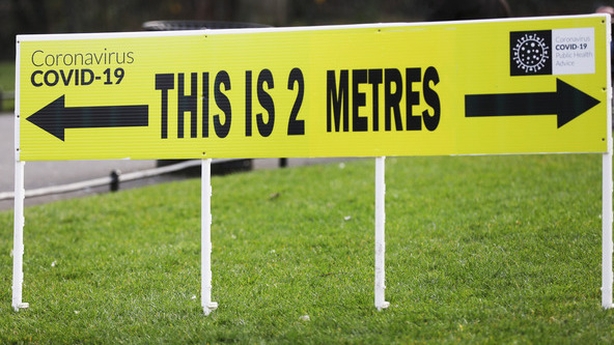 Albert Einstein described insanity as doing the same thing over and over again and expecting different results.
Depending on what path we take, we may be leading to rolling lockdowns and re-openings in the months ahead.
Are people prepared to live with that scenario?
The Independent Scientific Advisory Group (ISAG) of experts from various universities proposed a different road this week – the elimination of the virus alternative.
They say that the current approach would see rolling lockdowns and release from lockdowns every three-to-four months.
Instead it points to what was achieved in Australia.
ISAG believes we could get the economy and society open in three months by taking three key measures: strict travel restrictions, including entry controls at ports and airports; a strong and effective test and trace system and a cooperative approach between the Republic and Northern Ireland.
Some of these arguments have been played out before and do not yet seem to have gained the necessary traction to become policy.
Covering this story has been unlike any other experience in journalism.
As a reporter, you are allowed inside people's lives for a short while and it is an honour.
Health affects everyone in the most deeply personal way and it is such an important area of life.
During this crisis, I have received more communications by email, on social media or even by post than on any other topic I can recall.
There has also been the welcome kindness of strangers in the street, who want to chat about where it is all leading.
The virus has been a great leveller, in that we are all experts in some way because of our collective experience.
People have kindly shared their experiences of lockdown, loneliness and loss.
As well as uplifting stories and displays of great resilience.
The mental health impact for many will be long and deep.
During the darkest of days people have found hope and that is a powerful message from these most difficult times.
No one person will defeat this virus.
But how each of us stays the course matters.
Even an army of many may have limited impact against it.
How this battle with Covid-19 ends, will be down to the sum of all our choices.
---