It's hard to believe, but it's only 30 years since the death penalty was abolished in Ireland. Before 1990, Irish judges were still sentencing prisoners to be hanged.
It may also come as a surprise to many that the Justice Minister who told the Dáil in June 1990 of how "pleased and honoured" he was to "finally remove the death penalty from our Statute Book" was none other than Fianna Fáil's Ray Burke.
I remember him visiting the Amnesty International office in Dublin at the time, where I was a volunteer heading-up their Anti-Death Penalty campaign.
By that time, I had already visited death row in Texas, and would later visit similar facilities in Alabama, high-security prisons in Virginia and lead an anti-death penalty campaign in Georgia during the 1996 Olympic Games.
Ray Burke, a large besuited man, with over-sized squarish spectacles, was photographed holding a framed copy of the Universal Declaration of Human Rights.
To put it mildly, Ray Burke was known for being a political bruiser, rather than a human rights activist. The atmosphere that day was slightly awkward.
Yet when it came to the death penalty, Ray Burke's actions in shepherding the legislation through the Oireachtas proved that one should never assume what another person may or may not do.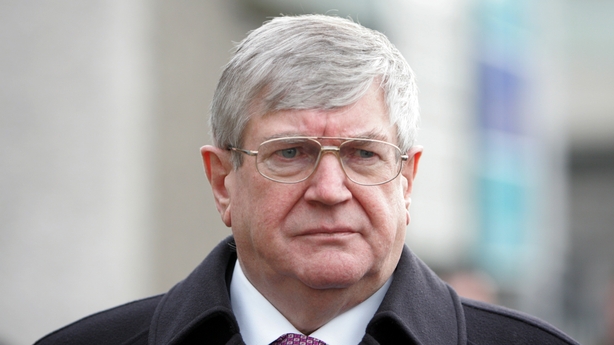 Fast-forward to 2020 and, even after the result of the US election, the fate of three death row inmates in America remains in the hands of Donald Trump.
Earlier this year, at the behest of the President, executions resumed for people convicted of federal capital crimes.
Over the course of one week in July, three federal death row inmates were put to death - ending a 17-year moratorium. Four more have been killed since then.
On the campaign trail, President-elect Joe Biden said he would work to end federal executions.
The big question now is this: will outgoing President Trump continue to oversee federal executions until he leaves office in January?
One of those who will live, or die, depending on the outcome of that question is death row inmate, Brandon Bernard, from Texas.
He's scheduled to die by lethal injection on 10 December, which, in a gruesome irony, happens to be International Human Rights Day.
Bernard has been incarcerated for two decades having being found guilty of involvement in a double murder.
It was a gruesome affair: a married couple - Christian youth ministers - were abducted by a gang, robbed, and shot in the head in the boot of a car. The vehicle was then set on fire.
The killings took place on a military reservation and, accordingly, were deemed to be federal rather than State offences.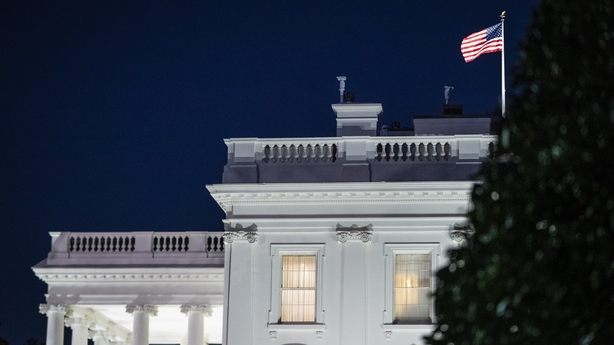 Five of the nine surviving jurors, who convicted Bernard back in 2000, have now petitioned President Trump to commute a death sentence scheduled to be carried out in four weeks' time.
The UPI news agency reports that jury foreman, Calvin Kruger, said that while Bernard is "guilty beyond doubt", he shouldn't be killed due to his age at the time of the crime - 19 - as well as his clean prison record, his remorse, and his outreach work.
Mr Kruger also noted dryly that Bernard's trial attorney didn't do "a good job in defending him", as he was a "follower" rather than a "ringleader" who joined the gang after the abduction had already taken place.
Another juror, Gary McClung, told the Reuters news agency that he regretted voting for the death penalty back in 2000.
He said: "I had misgivings from the beginning. I just didn't stand for my convictions as I should have initially during the trial, and it's something that has weighed on my conscience."
What will Donald Trump do?
Well just a few weeks ago he denied clemency to the alleged ringleader of the double murders, Christopher Vialva, who was then executed.
That refusal to intervene was welcomed by the mother of one of the victims, Todd Bagley. Georgia Bailey said: "I believe when someone deliberately takes the life of another - they suffer the consequences for their actions."
But that does not automatically mean Donald Trump will adopt the same strategy in December.
No outgoing President has ever overseen a federal execution between the outcome of the vote in early November and the incoming President taking the oath of office.
Then again, President Trump hasn't conceded defeat in the election. And this federal policy is an initiative he has actively pursued.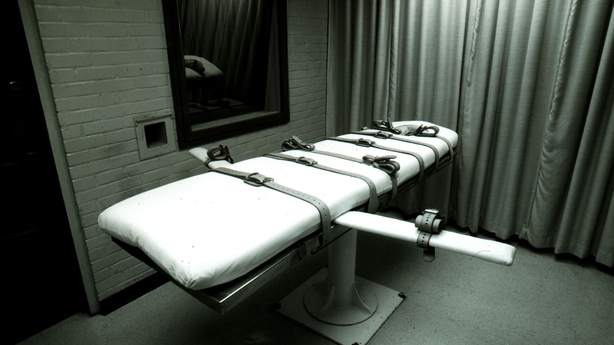 The first test will come on 19 November when Orlando Hall is scheduled to be killed at Terre Haute federal prison in Indiana. On 8 December, Lisa Montgomery is scheduled to become the first female federal death row inmate to be executed since 1953.
Two days later, it's Brandon Bernard's turn.
Yet irrespective of what decision President Trump takes, the clear trajectory is that states in the US are moving away from capital punishment.
The death penalty was replaced with life imprisonment by New Mexico in 2009; Illinois in 2011; Connecticut in 2012; Maryland in 2013; New Hampshire in 2019; and Colorado in 2020.
Ireland's abolition of the death penalty, in 1990, was in some ways just a symbolic victory.
Most capital crimes had actually been abolished here in 1964.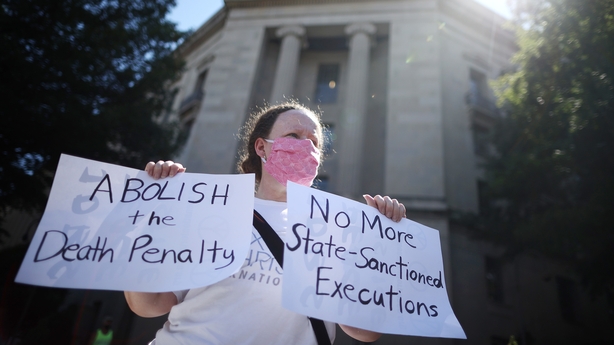 While the death penalty was retained for people found guilty of murdering a member of An Garda Síochána, members of the Prison Service, and foreign dignitaries - those sentences would later be commuted by successive Presidents.
The last person to be executed was the Limerick-born convicted murderer and rapist Michael Manning. He was hanged in Mountjoy Prison in 1954.
In 2001, the Irish electorate voted in a referendum to remove all references to the death penalty from the Constitution, by a majority of 62%, albeit on a turnout of just 35%.
Executions demean society and the majority of people would support the fact they have been abolished here.
But one of the other compelling arguments against capital punishment is the fact that judicial systems get things wrong. Innocent people die.
The Guildford Four are a good example. They were released in 1989 after serving 15-years for a crime they hadn't committed. The trial judge, Mr Justice Donaldson, had told them during sentencing in 1974: "If hanging were still an option, you would be executed."
That was re-confirmed again in April 2018, when President Michael D Higgins granted a posthumous pardon to Myles Joyce who had been wrongfully convicted and hanged over the murder of five people in 1882.
Sadly, for Myles Joyce, the truth came 136 years too late.