When EU negotiators returned from London on the Eurostar on 28 October the mood was positive.
The talks had entered a more intensive phase the previous Friday, and negotiators had been working flat out. The 100-strong UK team would follow their EU counterparts to Brussels on 29 October.
"People had the feeling we were coming closer to a deal," said one EU diplomat. "The UK were buying into possible compromises, even if we knew that on fisheries we were very far apart."
However, on 29 October, when negotiations resumed in the Albert Borschette Congress Centre in Brussels, the mood turned cooler.
According to multiple sources on the EU side, the progress that seemed to have been made in London had now stalled or gone into reverse.
"Once they came over to Brussels it seems as if they put their foot on the brake," said one official.
"There's been no progress," said an EU diplomat. "If anything, they've retreated rather than gone forward."
UK sources agree that things had been going well in London, but strongly contest the EU's depiction of events.
Negotiations continued just as intensively in Brussels as in London, say British sources, and common ground was being staked out across a range of issues.
Although the negotiations had not formally entered the so-called tunnel, both sides had pledged to keep the talks as discreet as possible.
"While we're not in the tunnel, there's certainly great discipline on the media front, which has been key for the good conduct of the talks," said one official on Wednesday.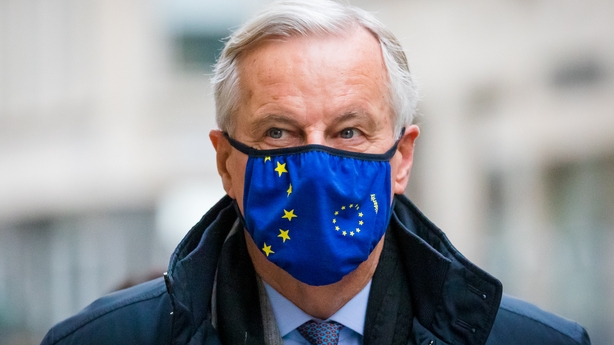 However, officials say Michel Barnier was alarmed at what he saw as a slowing down by the UK. He tentatively considered briefing EU ambassadors on Friday 30 October, the day after the UK team arrived, but decided to delay things until Wednesday of this week to give the talks a chance.
On Wednesday afternoon the briefings took place. Mr Barnier's subsequent tweet revealed all was not well.
"Despite EU efforts to find solutions, very serious divergences remain in Level Playing Field, Governance & Fisheries. These are essential conditions for any economic partnership. [The EU] is prepared for all scenarios."
Updating @Europarl_EN & Member States on ????????negotiations today.

Despite EU efforts to find solutions, very serious divergences remain in Level Playing Field, Governance & Fisheries. These are essential conditions for any economic partnership.

???? is prepared for all scenarios.

— Michel Barnier (@MichelBarnier) November 4, 2020
Thirty minutes later his opposite number David Frost was also on Twitter. "We've just finished two weeks of intensive talks with the EU. Progress made, but I agree with [Michel Barnier] that wide divergences remain on some core issues. We continue to work to find solutions that fully respect UK sovereignty."
According to two sources who attended the briefing to EU ambassadors, Michel Barnier was worried. "He was very downbeat," said one diplomat.
Another said: "The exact words he used were, 'je ne suis pas sûr qu'on est sur un trajectoire qui mène à un deal' [I am not sure we are on a trajectory which will lead to a deal].
"At this point in the process it's a rather blunt statement. If he had said this in June, people would have said, yeah, well," said the diplomat. "But saying this now, at the moment when you have to close everything, is a rather dramatic statement."
One diplomat said Barnier was attempting to sound positive. "At one point he said, 'I have to remain optimistic'. Then at another he was implying if there was no movement on [the level playing field, fisheries and governance] soon, then a serious decision would have to be made."
There have been various attempts to understand what exactly has been going on.
"On all major issues there was no progress made with the British negotiators," said Philippe Lamberts, a Belgian Green MEP briefed by Mr Barnier on Wednesday. "So, we are stuck where we were two weeks ago."
UK sources point out that David Frost largely agreed with Michel Barnier that both sides were still far apart on the key issues. That was true, and this was the "classic" Barnier downbeat posture ahead of a key moment.
One senior figure in Brussels has some sympathy for this view. "This is a personal interpretation," said the source. "There's always darkness before the light and we could be heading into the darkest period now. It probably suits Barnier to put out messages of doom and gloom, that this isn't going well, and he wants that message conveyed broadly."
British sources suggest Barnier's assessment could also mean that he needed more flexibility from member states to get a deal.
"People negotiated hard and long and frankly, on both sides, in good spirit," said a UK source close to the negotiations. "Some of the stuff that Barnier is saying you could interpret as demonstrating that he requires more flexibility. A downbeat assessment of how things are says further movement is needed to get a deal done."
However, the view in Brussels remained that the UK had not just stalled, but had also moved back from previous positions.
On state aid, Michel Barnier has proposed a "toolbox" with four elements: high level principles on state subsidies that both sides would agree to; a robust, independent competition authority in the UK that would have a regular dialogue with the European Commission; a dispute settlement mechanism; an ability for both sides to take swift retaliatory action if there is an egregious breach the rules and while arbitration is under way.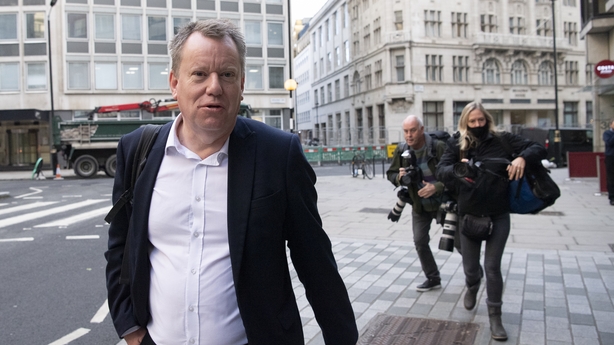 The EU regards David Frost's evidence to the House of Lords EU Committee on 7 October as a possible inflection point in the UK's position. Frost told the committee the UK could "go further than you normally do in a [free trade agreement] and agree some provisions that shape and condition the subsidy policy on both sides."
The EU had dropped its demand for so-called "dynamic alignment" on state aid in June. Barnier's toolbox is seen in Brussels as a fair compromise. "There was a kind of a feeling that, yes, they're buying into the alternative model for dynamic alignment," said one diplomat. "But now I think this feeling is ebbing away."
Negotiators are said to be concerned at a fresh series of questions from London. "It's really undermining stuff," said one source. "They're not bluntly saying, no we won't do this. But if you raise a lot of problems with it, it's clear you're not buying into it."
The same is true for other elements of the so-called level playing field. The EU has demanded that both sides start on the same level when it comes to standards on the environment, labour protections, social security, taxation and climate change, the so-called "non regression" principle.
Furthermore, Brussels wants the possibility for both sides to raise their standards together in the future, the so-called "evolution" (or "ratchet") clauses.
"On the level playing field and non-regressivity, the UK has resiled from all of this," said one diplomat. "There's been no progress on environment, labour, climate and tax standards. There have been absolutely no positive developments, despite hours and hours of discussion."
Likewise, on fisheries, even before Mr Barnier briefed member states, officials were looking in vain for progress.
"They're still a long way apart, from as much as we can gather," said one official on Monday.
On Sunday, Bloomberg had reported that the gap on fisheries was narrowing and that as such optimism was increasing an overall deal could be struck by mid-November.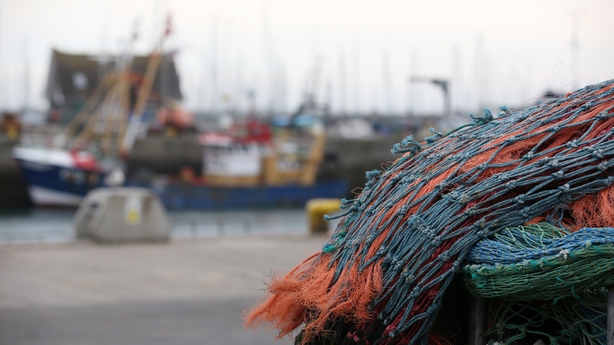 Citing two sources with knowledge of the negotiations, Bloomberg described the potential solution as allowing the UK "to claim it has won back control of its seas ...and pave the way for the country's fishing industry to catch more than it does currently."
Fish quotas would be set according to the UK's preferred methodology of "zonal attachment", but decisions over the exact share going to EU fleets would be deferred, "meaning they wouldn't lose out immediately, and any disagreements over how the catch is divided up in the future wouldn't necessarily torpedo the wider deal."
Barnier is said to have taken direct issue with the report when he briefed ambassadors. "He was very explicitly critical of those press reports, [which were] simply saying the EU would recognise UK control over its own waters and the whole stocks issue would be left till later," said one diplomat.
One official close to the fisheries negotiations also discounted the report. "It doesn't make sense. There's no way Barnier would agree to that. We would lose all leverage over future quota share."
Roughly speaking, zonal attachment is a method for determining where fish end up when they are caught as opposed to where they spawn, and the extent to which the stocks straddle EU and UK waters.
This principle is widely seen as favouring UK fishermen. During the course of the negotiations Michel Barnier said zonal attachment could form part of the criteria for deciding how access and quota would be determined in the future, but that the historic fishing "rights" enjoyed by European coastal communities would also have to be taken into account.
According to one EU official, the UK has offered that the zonal attachment method could be applied to up to 20 of the UK's priority stocks, while the rest of those shared stocks would be subject to a mixture of the zonal attachment principle, and a recognition of legacy catches.
One negotiating approach has been to take the €650 million worth of fish European boats catch in UK waters each year, and to see how much of that can be passed over to UK boats.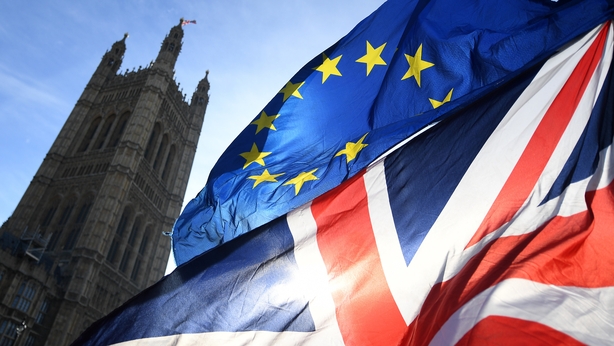 The theory is that would give the UK a tangible gain on stock shares, while allowing EU fleets to maintain a significant amount of access to UK waters and a significant share of fish quotas.
One suggestion is that Mr Barnier has offered €100m of the €650m, although officials acknowledge this figure would be too low for London to accept.
"If the wider negotiations are going well and there's a possibility of a deal there, then at some point somebody will say, okay, enough is enough, let's split the difference," said one official.
But the negotiations are clearly not going well.
Between 29 October and last Tuesday, both teams were working flat out in Brussels. Officials would meet for a "huddle" in their own teams at 8.30am and start the negotiations at 9am, working through until six and barely taking time for lunch.
There would be an internal debrief on the EU side between 6pm and 8pm, and then individuals would have to start preparing for the next day. That was every day for six days straight.
"They're completely exhausted," said one EU official closely monitoring the talks.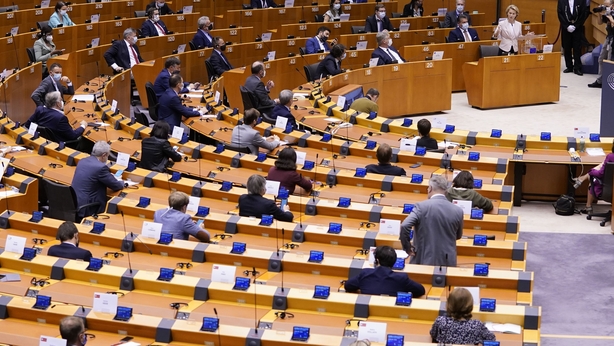 Painstaking joint drafting of legal texts has been going on in the less contentious areas, and on that score, there has been plenty of hard work and goodwill.
"The work has been extremely detailed and precise and technical," said one source. "It involves going through the text, cleaning the text, slow, excruciating process. It's not the kind of thing where you can say, yes, we're making huge strides. There's been a lot of progress, and a lot of clearing the weeds. But on the main issues there's been very little movement."
But the big variable that is now complicating the dynamic is time.
On Wednesday, Michel Barnier told ambassadors he was concerned that the UK team was deliberately taking a casual approach to the amount of time left to get a deal.
The deadline for the transition to end is 31 December, but the treaty must be ratified by the European Parliament by 14 December. In between the legal text must be translated into 23 official languages and legally "scrubbed" before going to a series of European Parliament committees.
"Barnier said the British were behaving like they have all the time in the world knowing that the EU doesn't," said one diplomat. "That tactic of pressurising the EU on time won't work."
Officials in Brussels speculate that this is last minute hardball. In other words, that London is attempting to force a last-minute grand bargain between fisheries and the level playing field.
"Barnier keeps telling Frost they can't keep doing that, tidying up all the [negotiating] tables in one last minute dash," said the diplomat. "They have to be systematic. They're trying for a grand bargain on LPF and fish, and the rest would sort of follow."
Another official said: "There are too many open issues. One of the ideas the UK has is that we'll leave loads of open issues and then there will be Boris Johnson, [European Commission president Ursula] von der Leyen and [European Council President Charles] Michel in a room, and they're trading fish for a level playing field.
"That's just never going to happen. Sure some things can be left for the final meeting, but not everything. You need lawyers to write these articles. It needs to work. It needs to be operable."
UK officials dismiss such views and insist that every free trade negotiation involves intense last-minute trade-offs. They also point out that it was the UK side which has been pushing for an intensification of negotiations since July.
"We're the ones who pushed for an intensification of negotiation way back in July/August," said a UK source.
"We're the ones who, two or three weeks ago, said, unless there is a proper, intense, text-based negotiation there's no point. It was the UK saying we need to get this done. Three weeks ago the EU were saying the exact opposite."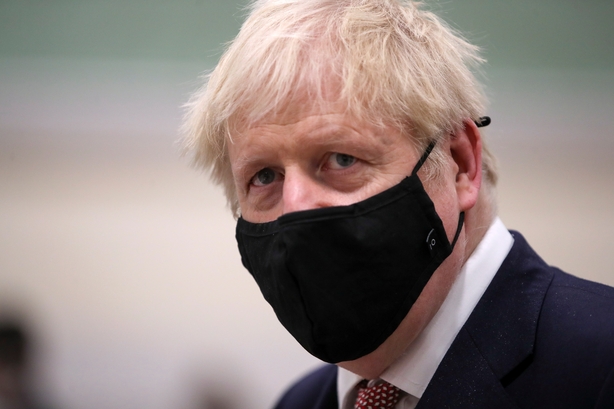 One view is that David Frost is stalling because Boris Johnson has yet to definitively test the hard compromises among his ministers.
"I think Frost simply hasn't had the time to get a genuine return from cabinet," said one diplomat. "They haven't discussed the LPF toolbox and he hasn't had an absolute indication on what they're willing to give up on fish sovereignty. He needs political lines now more than anything else."
The diplomat added: "I hope it's simply that, and not a fundamental blockage, because otherwise we're really in trouble."
The fact that Britain had asked for a pause in negotiations today led to speculation in Brussels that Johnson might hold a cabinet meeting to set out the hard choices facing the government on the level playing field, fisheries and governance.
A Downing Street spokesman said there were "no plans" for a cabinet meeting on the negotiations this weekend.
"Both sides need to reflect," said a UK source. "This pause is a good one. It gives both sides the opportunity, to think outside of an intensive negotiation process, to take a couple of days to look at where we've got to, look at what more needs to be done and think about what deals need to be struck."
The diminishing resource of time worries some officials.
At a certain point - and that point is coming soon - time itself starts to corrode the process from within. If both sets of negotiators think time plays in their respective favour, then that time starts to run out. At that point acrimony sets in, negotiators panic, markets start to react.
"I'm worried about how the politics spin out of control, about people losing faith, about having another clash that wastes more time in order to pick up the pieces," said one official.
If there is no deal by next weekend the process starts to encroach on the time needed by the European Parliament to ratify the treaty. There are suspicions in Brussels - dismissed in London - that alleged UK stalling amounts to a casual attitude to the importance of the European Parliament.
"[Boris] Johnson is cavalier regarding his own parliament," said Philippe Lamberts MEP. "I'm sure in his mind the European Parliament ranks way lower than the British parliament. So, if he despises the British parliament, he will despise the European Parliament even more."
Michel Barnier is due to return to London tomorrow with the EU negotiating team and to stay there for the week. One source said that a comprehensive agreement was unlikely by Friday, but that if things went well, and good progress was made, then early the following week was the most likely end point.
Officials had said a phone call between Boris Johnson and Ursula von der Leyen was on this week then off again.
Then yesterday evening the Commission announced that a call would take place this afternoon.
Boris Johnson is said to be reluctant to decide on any painful compromises until the very last moment. Observers familiar with Downing Street thinking say this reflects David Frost's ultimate strategy.
Having observed Johnson's angry reaction to the European Council in mid-October, and his declaration that the talks were dead, only to resume them after having made the EU wait for a week and then deliver some rhetorical and scheduling reassurances, the EU is taking a jaundiced view of Johnson's approach.
If the EU does not soften its line on the level playing field next week, then another walk out by Johnson would have a diminishing effect.
"It is time for the British to decide what they want," said one EU diplomat. "I think the British believe they are going all in on fish, while on the level playing field, they think because this is a low intensity agreement, we need a [arm's length] Canadian-style playing field. This is absolutely wrong. The level playing field is absolutely fundamental. We are not going to give in."
Another diplomat said: "It may come to an end one way or another, either next week or early in the following week. We're definitely heading towards the last seven days on this."
The UK too may be bound by legislation that the government may not ratify a treaty until the House of Commons has had 21 sitting days to consider it and raise objections.
"The last day the government could lay a trade treaty with the EU before Parliament would therefore be 17 November," says Paul McGrade, senior counsel with Lexington Communications, a political consultancy.
"The government has a way round this, citing exceptional circumstances and hoping that the risk of no deal keeps both Houses (who have the right to object) in line. But it's not straightforward and has never been tested in these terms."
There are also the offending clauses in the Internal Market Bill, which will have to be dealt with.
"You have the Internal Market Bill and the finance bill [which also threatens to breach the Northern Ireland Protocol] coming," said a diplomat from one large member state. "We need to see that dealt with. On the IMB it is not only Ireland which has been upset, I can assure you."
Whether the UK has genuinely stalled and reversed position on what the EU regards as openings on key stumbling blocks, or whether Michel Barnier's briefing has been deliberately negative in order to heighten the pressure for an agreement, the long saga of Brexit - the exit and the future - is coming to a conclusion.