Just because it seemed almost inevitable for some time, doesn't make it any easier to take.
The Government's decision to up the level of Covid-19 restrictions to Level 5 is a bitter pill for everyone to swallow, particularly those in business.
For the last seven months, the majority of owners and managers have battled to keep their firms afloat, their staff employed and safe, and their customers well served and protected.
Their courage and resilience in the face of extreme adversity, and that of their employees, has been admirable, helped in no small part by a state that has stepped in to offer vital financial life support in many different ways.
Yet all the while the coronavirus has continued its relentless, unswerving, deadly spread, unbowed by the heavy toll it is taking on the health of people or businesses.
As a result, large parts of our economy and society are once again heading into a deep freeze to try and halt that transmission.
The results will be without doubt be extremely damaging. Tens of thousands of people will lose their jobs, many permanently.
Firms that struggled through the first shut down may not make it through the second.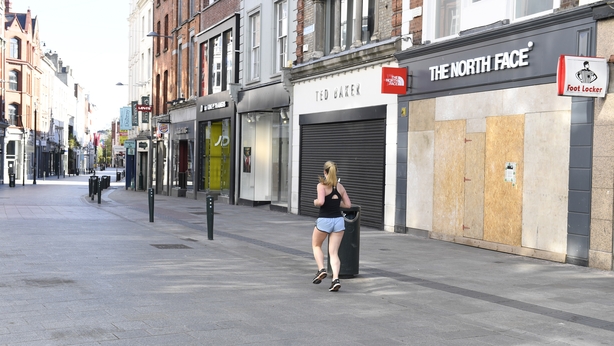 Sectors such as hospitality, tourism, retail, sport and leisure, already pummelled in recent months, are facing a fresh beating.
The immediate impact on business this time may not be quite as extreme as we experienced back in March/April though.
Like in retail, for example, where while non-essential outlets will have to close, the definition of what has been deemed essential enough to remain open is wider than back in the spring.
Markets that principally or wholly offer food for sale, hardware and outlets selling products necessary for the essential upkeep and functioning of places of residence and businesses are among those that can remain functional this time.
Construction will remain open too, meaning for now at least the jobs of 147,000 construction workers and around 50,000 others involved in the supply chain will remain secure.
Manufacturing, machinery supply, repair and installation, agriculture, horticulture, forestry, fishing and many other services have also been deemed essential enough to continue.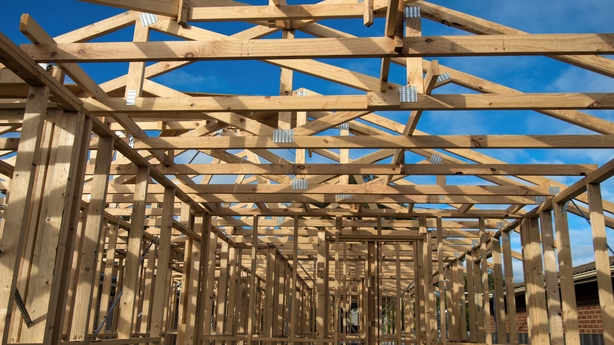 It means that while the country is in large part shutting down again, it will be doing so to less of an extent than it did before.
That's not for a second to downplay the impact on businesses who will have to close their doors for a second time.
Many did it on the first occasion in the hope and expectation that it would be short-lived, that the pandemic wave would wash over us and be gone, or at very least wouldn't come back with the same voraciousness, and that they would be back trading quickly.
But bitter history has shown us all that when it comes to dealing with Covid-19, there are no guarantees.
The additional economic damage will be significant and a double dip recession cannot now be ruled out.
Increased supports for employees through the Employment Wage Subsidy Scheme and for some of those who unfortunately lose their jobs through the Pandemic Unemployment Payment will cost an as yet unknown amount, expected to run to many hundreds of millions of euro.
The ESRI also did some economic modeling over the summer looking at the impact of a further lockdown in the final quarter of the year on the domestic economy.
It found that if the baseline situation at the time (i.e. no further lockdown) continued, then consumption would end the year down -9% on 2019.
But if we had another lockdown in the last three months of the year, that figure would be -16% by the end of December, it found.
It also calculated that under the baseline scenario, investment would fall -17% this year, but by -28% if Level 5 style restrictions were implemented in the last quarter.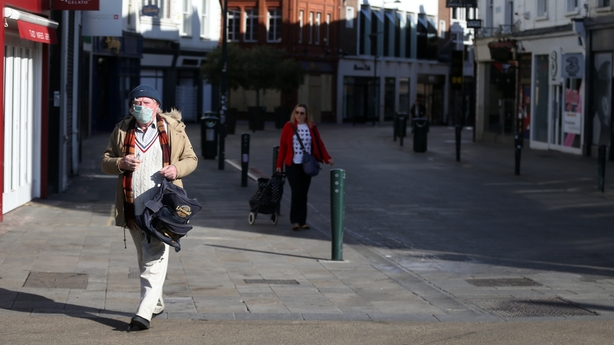 While when it comes to unemployment, the baseline figure for the year assuming no change to restrictions was 17% for 2020 on average.
However, the proportion of the workforce out of work on average would increase to 19% under the severe scenario, the ESRI predicted.
If the last few months have taught us anything though, it is that like the Irish people, the Irish economy and the exchequer are remarkably strong and resilient.
Despite all the challenges thrown at it, the corporate sector (and foreign multinationals here in particular), has weathered the storm in an extraordinary way.
Now those firms are being asked to go to the well one more time and draw on the "whatever it takes" mentality and work ethic that it requires to start a business and grow it.
All they can hope for is that this second round of severe restrictions has the desired effect, so that they can reopen in time to salvage something from the Christmas season.
They understandably want a clear pathway to reopening, support in doing so and measures put in place to ensure this up/down sawtooth style approach to the use of restrictions does not continue.
We can help them by buying local, buying Irish and buying regularly now and in the run up to 25 December where at all possible.
We can also assist by doing the right things to get the spread of coronavirus back under control.
Because we all need Irish businesses to stay strong, for the sake of our jobs and the future of our economy and society.
Making that happen won't be easy, for anyone though.