By the end of 2020, Government expenditure will have risen by almost 24% from where it was planned to be at the start of the year.
Next year it will come in slightly higher again at €87.8 billion.
This will mean a budget deficit of €21.56bn this year and a slightly lower deficit of €20.5bn next year.
Between this year and next, the national debt is projected to rise by approximately €40bn, adding to the existing debt pile total of just over €200bn.
Budget 2021 delivered fiscal shock and awe.
You may as well leave down your balance-the-books catechism for now.
The Big State is back.
What happened this week was the budgetary equivalent of frontline emergency workers descending on an exceptionally devastated disaster zone.
It's impressive, even reassuring. But like most disaster responses, it very much deals with the problems in hand.
And until the floods recede, it's hard to figure out how to repair the damage.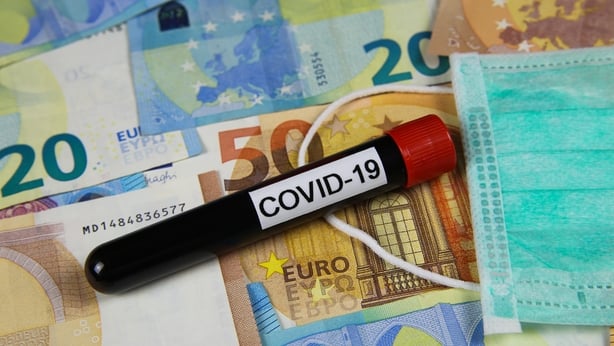 But there are also clear signs a new direction has been taken. Some of the decisions contained in Budget 2021 will change how public services are delivered and how much it will cost to sustain them.
The big increases in spending were not all about Covid-19 and Brexit.
In his speech on Tuesday, Minister for Public Expenditure and Reform Michael McGrath highlighted investments in a range of health services entailing 16,000 additional posts across the sector.
In a press conference that night, he confirmed these were not temporary positions relating to the Covid-19 response.
The Expenditure Report published on Budget Day highlights that 2,100 posts will be created across the schools system next year.
In fact, in its preliminary analysis of the Budget this week, the Parliamentary Budget Office (PBO) highlighted that all government departments - except transport - will see an increase in its staffing levels next year.
While this will, no doubt, improve our health services and our education system and so on, it will also be a recurring cost. The State will be bigger.
Will we be able to afford these and the other commitments made in the Budget when we are no longer borrowing €20bn a year?
The Department of Finance did not offer any forecasts beyond next year.
It did say it expected the economy to do much of the "heavy lifting" when it comes to bringing the economy back to more sustainable levels of borrowing and expenditure.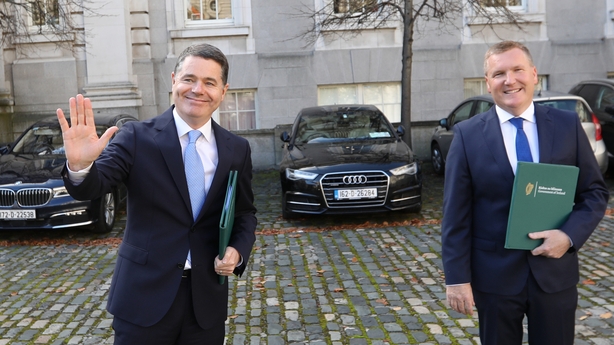 In other words, it hopes the economy will grow sufficiently strongly to avoid cut backs in spending in the future.
The economy has performed comparatively well this year and there's a huge pile of household savings waiting to be spent.
So there's a fighting chance things will work out.
And practically every expert from the IMF down has proclaimed that governments must spend right now to avoid even more damage being done to economies and livelihoods.
When Minister for Finance Paschal Donohoe was asked at the same press conference on Tuesday night -several times in several ways - if we could afford the massive increase in public spending, he replied that it was a "risk worth bearing ...for now".
Let's hope for many, many reasons that "now" doesn't last for too long.