It may be a truism but to a large degree the future is in our hands.
When it comes to Covid-19, what we each do today and tomorrow has an impact on whether the virus will continue to spread or not. Indeed, it's true about all our actions in life - they all have consequences.
People look to the Government, to the National Public Health Emergency Team, to the Chief Medical Officer and other experts for advice, guidance and direction. But at this stage, everyone should know what is expected of them to try and reverse the trajectory of the virus.
The recommendation from NPHET that the Government should move to Level 5 was a shock. The communication lines with Government in preparing the ground and the public failed. The Tánaiste has said that the NPHET recommendation had not been thought through, that there had not been prior consultation and it came out of the blue.
Given the expertise on NPHET, that remark may cause some of them pause to ponder their continued participation.
The one positive from the last 24-48 hours is that it may serve as a wake-up call. A shock to the country about what may come to pass. If the virus trends do not improve, the inevitable may just have been delayed.
The Taoiseach Micheál Martin has advised that if people act now, they can stop the need for moving to Level 4 or 5.
This virus can not be fooled. The statistics do not lie. If there is no reversal of transmission, Ireland will eventually have to face the inevitable.
However, not all of this is in the people's hands. The Government has the responsibility to deliver on its part - to ensure the promise of a robust test and tracing system and sufficient general bed and ICU capacity and staffing to cope with surges that may be experienced.
If things do not go in the right direction, we could see a Christmas lockdown. What an unwelcome present that would be for every family.
The Government plan is for living with Covid-19. When it was published, schools had reopened and people were moving about and returning to work. People were beginning to live with the virus. So in some respects, a certain rise in cases was inevitable.
But the policy is either living with the virus, or using the blunt instrument of lockdown to avoid living with the virus and shutting down society, the economy and the general health system. Honesty and openness is needed now more than ever.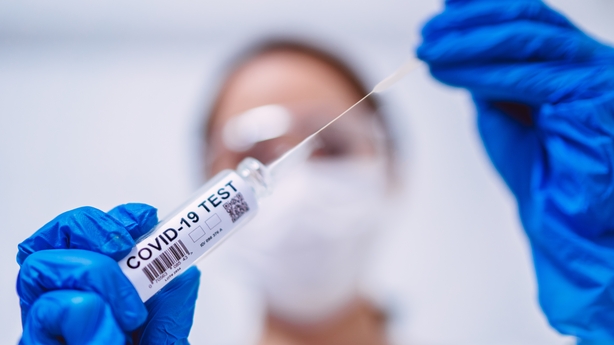 NPHET is a team of over 40 experts of wide experience. They think about public health mostly, rather than economic or societal issues. But they are human beings too, not immune to the current pressures on people and must be experiencing much of what we all are on a daily basis. It's ultimately up to Government to consider their advice but also to take in wider considerations.
The relationship between Government and NPHET has changed with the events of the last 24 hours or so. But it's hardly irreparable. However, there can be no more surprises.
While he was in the Department over the weekend, yesterday was Dr Tony Holohan's official return as Chief Medical Officer and resumed chairperson of NPHET.
Perhaps some of the new processes which have been developed in his absence, and that need to be followed when NPHET makes a recommendation, were unclear.
NPHET will continue to do its work and make the recommendations it sees necessary from the facts before it. It has expressed concern over the rise in outbreaks in nursing homes and growing cases in people aged over 65 years of age. These are matters of concern.
For the next three weeks, the country will be on Level 3. There is a greater expectation now that more enforcement of public health laws will occur. For most people that means people adhering to the regulations, including zero tolerance of major street protests by people who do not support these public health measures, mask wearing, vaccination and other aspects of life in the current environment.
Everyone is being asked to play their part.
It means that, each day, as people step outside their door, they continue to consider what it is they can do to reduce the risk of the virus spreading. Every positive step we each take, means one step back for the virus.