When the Taoiseach Micheál Martin met Boris Johnson at Hillsborough Castle on 13 August, the British prime minister signalled he wanted a Brexit deal.
Martin had levelled with Johnson. With the economic fallout from the Covid pandemic, was it not better for both sides to reach a deal? He and other EU leaders needed to know.
One source present acknowledges that this was a getting-to-know-you encounter, not a detailed Brexit discussion. Nor did Johnson have his full team with him.
Nonetheless, Johnson appeared to give a clear indication that he wanted a deal.
"We came away from the meeting being as comfortable as we could be," says the source, "without having got into any of the detail or awkward territory. The man gave a headline signal that, look, I want a deal."
Johnson also insisted the UK would not accept the jurisdiction of the European Court of Justice, or things the EU had not demanded of other third countries in trade agreements. This was expected.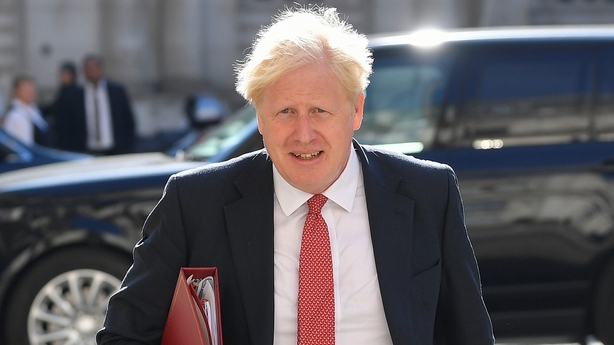 "They stuck to their red lines about the ECJ, regaining control and all this stuff," said another senior figure.
But the desire for a deal seemed clear. Dublin briefed Michel Barnier's Task Force on the meeting.
"Michel Barnier and the European Commission read into [the meeting] that at some point the British will want a deal," says the second source.
Barnier was therefore anticipating some movement when the two negotiating teams met a week later. But it was not to be.
"When they went into negotiations in August they were really surprised that there was no flexibility," says the source.
At the end of that week Michel Barnier delivered possibly his most downbeat assessment yet, accusing the British of rowing back on previous commitments.
He doubled down during a speech to the Irish Institute for International and European Affairs (IIEA) this week: "The UK government's position has not evolved in past months… Where the EU has shown openness to possible solutions, the UK has shunned our offers."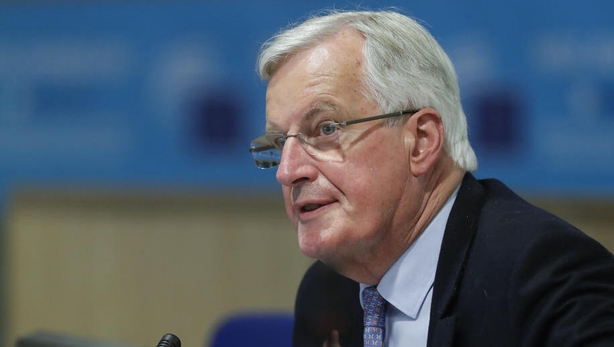 A Downing Street source countered: "Barnier's speech is a deliberate and misleading caricature of our proposals aimed at deflecting scrutiny from the EU's own positions which are wholly unrealistic and unprecedented."
Whoever is right, negativity is now widespread. "I'm much more pessimistic than before the summer break," says a diplomat from one sizeable EU member state.
The outstanding issues are - seven months on - painfully familiar: the level playing field, especially state aid, fisheries, how to resolve disputes and police and judicial cooperation.
The "openness" Barnier referred to in his IIEA speech, say officials, includes an overture on fisheries and the public acknowledgment of Boris Johnson's red lines, such as no role for the European Court of Justice, and no obligation to be bound by EU rules on state aid, as well as environmental, taxation, labour law and social standards, into the future.
The EU was expecting a response in August. "[David] Frost seemed to have no fresh instructions," says one EU diplomat. "There was no sign of any give anywhere. If anything they had gone backwards."
London responds that in reality the EU is still demanding the status quo - or close to the status quo - in what access European fleets should get to British waters. On state aid, British officials continue to argue that the EU is denying Britain what it has offered other countries through recently signed free trade agreements (FTAs).
"We have been consistently clear that we are seeking a relationship that respects our sovereignty and which has a free trade agreement at its core, similar to those the EU has already agreed with like-minded countries," a Downing Street source said this week.
There have been further disagreements on process. British sources accuse the EU of fixating on big issues like state aid rather than squaring off areas where agreement is close. The EU insists what is called "parallelism" is vital to ensure trust and to avoid rushing through something shoddy on state aid that they will regret for decades.
"It's out of the question that we will start crossing the 't's and dotting the 'i's of the overall deal when we don't know the structure of the chapters, what the general plot is, or who is the cast of characters," says one EU official.
Worse, neither side is agreeing on process, never mind substance. They dispute the nature of a paper put forward by David Frost during the August round.
British officials called it a "consolidated" text; EU officials say this was a misnomer, since a consolidated text would be one which both sides had worked up together. Instead, say officials, this was simply the UK's own draft, with elements of the EU text "which they liked" copied and pasted in.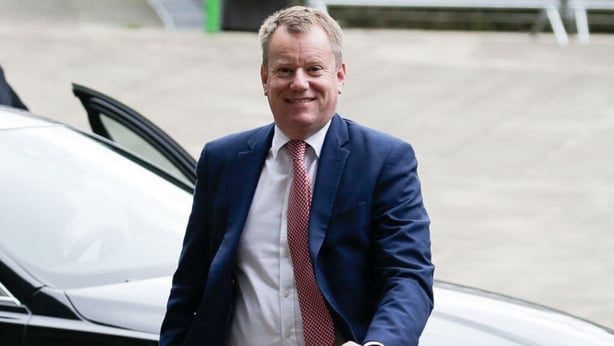 Deciphering where both sides stand on the hard issues is therefore difficult.
On fisheries, the EU's starting point is that European fleets should continue to have access to UK waters, based on historical precedent. The UK says as an independent coastal state it will decide on who accesses the fish stocks in its waters, based on a method known as Zonal Attachment.
Despite the hostility of EU fishing countries to this method, which they dismiss as a "quota grab", Michel Barnier did suggest that Zonal Attachment could be considered, as long as it was balanced by historic fishing rights and the needs of European fishing communities.
According to a number of EU sources, David Frost had signalled his intent to move in this direction. Both sides began discussing the 100 or so species they share, exchanging lists on "priority" stocks.
Frost is even said to have suggested that so long as Britain could double the value of fish its fishermen catch, then the methodology was less important.
"Even on fish they had seemed to be coming closer to a discussion on what stocks there were," says one EU diplomat.
"They were sort of going down that road, but they went back to Zonal Attachment."
British sources say that Zonal Attachment must be the foundation of any new method of sharing out quotas, but accept that other factors can count as well.
However, London argues that whichever way you cut it, the EU still by and large wants the access that is enshrined in the Common Fisheries Policy (CFP), to which Britain will no longer be party.
There are other stubborn flash points.
While the stand-off on state aid is often characterised in the UK press as the EU demanding the UK sign up to EU rules in perpetuity, the reality is that Michel Barnier and member states have long accepted that this will not fly in London.
David Frost presented a paper on access to the single market for British hauliers. London wanted UK drivers to be able to make two pickups in three member states, a practice known as "cabotage", while EU truckers would be permitted only two pickups in the UK.
Michel Barnier rejected this as too generous for the UK, and too similar to what is available to EU members.
But it was Britain's rejection of any notion of abiding by the same rules of the road as EU drivers that tested Barnier's patience.
"If you're going to gain access to the EU road transport market," says one EU diplomat, "cabotage and so on, at a minimum there has to be a level playing field when it comes to tachographs and driver resting times. But the British are ruling it all out. They want total access and no level playing field."
British officials dispute this and say that, if anything, the existing regime is vastly more advantageous to EU hauliers. Of the €112bn in trade exported by truck both ways, €33bn worth is carried by British drivers compared to €79bn by European ones.
"Our discussions with the EU are in line with our published approach to negotiations, and includes exploring 'other rights and operating flexibilities that bring economic and environmental benefits through increasing the efficiency of road transport services'," says a UK government spokesperson.
"EU hauliers carry out six times more cabotage in the UK than UK hauliers carry out in the EU - so it's in both our interests to reach a reciprocal agreement in order to secure the mutual benefits on offer for both sides."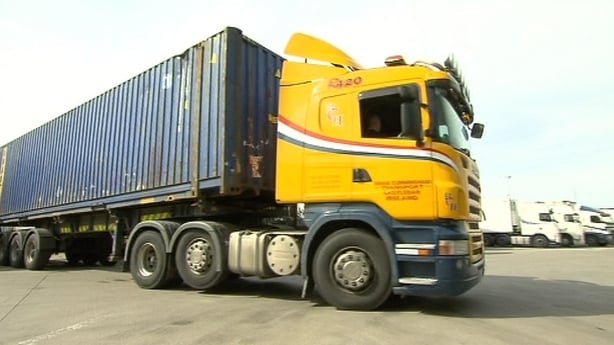 However, state aid and the level playing field remain the rock on which a deal could founder.
While the stand-off on state aid is often characterised in the UK press as the EU demanding the UK sign up to EU rules in perpetuity, the reality is that Michel Barnier and member states have long accepted that this will not fly in London.
EU officials say that what they do insist on is a clear set of rules that both sides can agree and that are enforceable, so that neither side can rig the system and undercut the other by subsidising ailing industries.
"Are we granting tariff free, quota free access [to the single market]," asks a diplomat from a large member state, "without guarantees they're not going to subsidise bankrupt industries? I'm not so sure."
Any guarantees, say officials, will require a strong dispute resolution mechanism. But the first principle for the EU is that they need to know what kind of state aid regime the UK will operate before any agreement can be reached.
Officials say that despite repeated promises, the UK is still not coming clean. "The UK have been saying," says one source, "'bear with us, wait until we've got our domestic system set up. It's imminent'. That's been the case for a while. But the soundings now are we're not sure it's imminent - or that it's going to come at all."
London counters this by saying that the EU has agreed mechanisms which address state aid in other FTAs and that what matter are the principles underpinning the UK's incoming state aid regime.
In other words, the UK does not have to spell out ahead of time every detail of what their post-Brexit state aid system will look like.
However, some EU diplomats believe London wants to leave state aid to the last minute, partly in the hope that there can be a grand trade off between fisheries and the level playing field (LPF).
"That's not something you can do overnight," says one EU diplomat. "You need to be very careful how it's going to work because this is going to affect all of us for years and years to come. That strategy is very risky. We need to tackle these issues up front and not wait until the end of October and then try something fluffy."
Despite demands in the UK that member states give Michel Barnier a new mandate to make bigger concessions in the interests of getting a deal, there are no voices within the EU pushing for this.
"Everyone is saying to Barnier," says one diplomat, "be firm, stay patient, stick to the mandate. It's the same message again and again."
This also militates against the notion of an 11th hour deal. "If that is the game they want to play," says another diplomat, "and we are at the end of October, and the Commission comes out and says, we've found something which is strikingly different from our mandate, I'm not sure that all 27 member states will swallow that."
"The British media is not actually tuning in to the kind of signals or concessions that Barnier has already flagged," says one senior Irish official.
Fears over such perceived brinkmanship have left national capitals scrambling to divine London's intention.
"It is very difficult to understand what is tactics, what is theatre, what is substance," says another senior EU figure.
"My fear is that there is substance [in British stalling], so there is therefore a fundamental problem here."
One senior Irish official wonders if the relentless rhetoric in London about the EU attempting to trap the UK forever in its rulebook is deliberate.
"It suits them at the moment," says the official, "to be creating this thing where they can say, we'll never agree to x, y and z, in the full knowledge that, at the end of the day, the EU is not demanding x, y and z.
"The optimist in me says that's what's going on. The British media is not actually tuning in to the kind of signals or concessions that Barnier has already flagged."
A senior source from another member state is less charitable. "If I was to blame anything, it's the unnecessarily combative rhetoric.
"If they can tone down that and be more constructive, or at least pay lip service to being constructive. It may be politically convenient to portray the EU as a potential adversary, but it's not really helpful."
Several high-ranking officials believe that Boris Johnson has yet to decide which side of the fence he is on: the pragmatic or Brexiteer side.
"What I understand is that serious, in-depth conversations about the pros and cons, at prime minister level, have not yet taken place," says one diplomat.
Last week David Frost briefed British ambassadors in London. It's understood that some in Whitehall believe that if the EU lowered access to the single market on an ad hoc basis it would be a price worth paying if it meant a much looser requirement on state aid.
This idea is anathema to the EU as it takes away the very certainty member states want to guarantee. David Frost is also said to be hostile to any notion of the EU "penalising" Britain by limiting market access.
Some within the British system wonder if Johnson will really dig in his heels on state aid given the political challenges that will stack up this autumn, with the ending of the furlough scheme, the growing clamour for Scottish independence, the increasing profile of the Labour leader Keir Starmer, and troubling polling numbers for the prime minister.
"I can't believe we would let agreement fail given that we're going to need an agreement at some point in the next couple of years," says one well-placed observer of Johnson's administration.
"Why would he let it fail with all the domestic repercussions, vis-a-vis Scotland, Nicola Sturgeon, Keir Starmer (below), and the Covid aftermath? I just feel personally the price is too high to let it fall over something which any elegant drafter could find a way through on."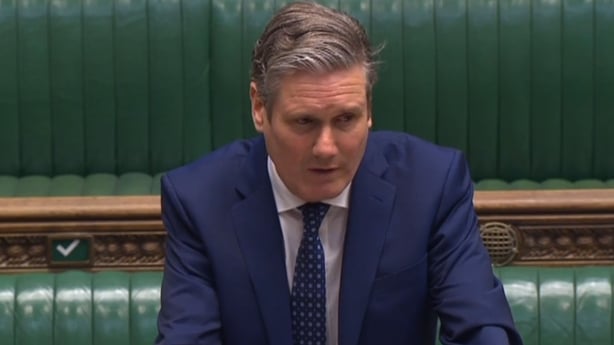 Much will depend on who Johnson is listening to, and which of his instincts are swayed. Sources suggest the voices of Cabinet Office Minister Michael Gove and Chancellor Rishi Sunak will be key in arguing that he should be pragmatic and go for a deal.
How it is presented to Johnson's cabinet will be another factor. Here the arrival of Simon Case as the surprise new cabinet secretary may be key.
Case was initially seconded from Buckingham Palace to help run Downing Street's Covid-19 response, and instead of resuming his post as a senior adviser to Prince William he was appointed the UK's most senior civil servant, taking over from Mark Sedwill.
He is seen as the official who will implement the "hard rain" shake-up of Whitehall threatened by Dominic Cummings, Johnson's senior adviser and high-priest of Brexit.
However, it should not be forgotten that Case was also a deputy negotiator to Olly Robbins, Theresa May's chief negotiator, who was widely despised by Brexiteers.
Case was closely involved in negotiating the original Irish backstop, and in Mrs May's long and tortuous strategy of leaving the EU but remaining in some way aligned with the EU's customs rulebook, in order to both avoid a hard border in the Irish Sea and to maintain supply chains for British car makers.
If there is an agreement reached, how Case frames it to cabinet will be important. But Johnson will have to decide first if he is prepared to move. While EU diplomats accept that Europe will also have to compromise, they firmly believe the UK has to move first and further.
"Both parties will not get their 100pc," says one diplomat. "At the moment the UK thinks it will get 95pc, but that won't work. And they know that."