With pubs closed indefinitely, all but small weddings put on hold and no crowds allowed at GAA matches, it all feels a long way from Leo Varadkar's promise on that sunny evening in June that "the summer is not lost".
The swallows that arrived in the early days of lockdown will be well on their way again without this promise being realised.
They will take with them the hopes of many that they can return to doing a day's work, earning a wage and enjoy some normality and certainty that comes with it.
The process of reopening was always going to require more skillful leadership than what was needed for the original shut down.
This Government is finding out that holding onto public support and a sense that "we are all in this together" becomes more difficult when some people are getting back what they once lost, while others feel they are being left behind.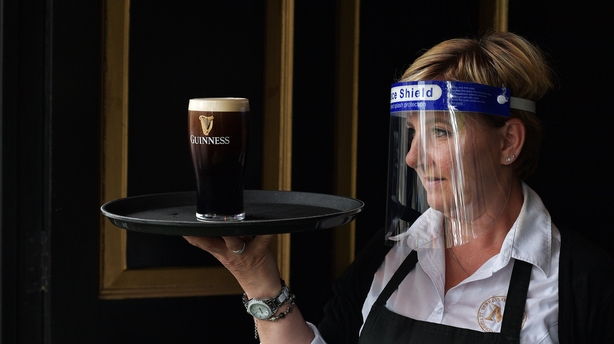 The decisions made by Cabinet last Tuesday were, even by the measure of the Government's tentative and wary approach to reopening, considered to be very cautious indeed.
There had been an expectation among some ministers in the run up to the meeting that what was described as more "practical solutions" could be found that would allow businesses to begin trading in a limited way.
There was a stronger belief, a near certainty that more than 200 people would be allowed to attend match days.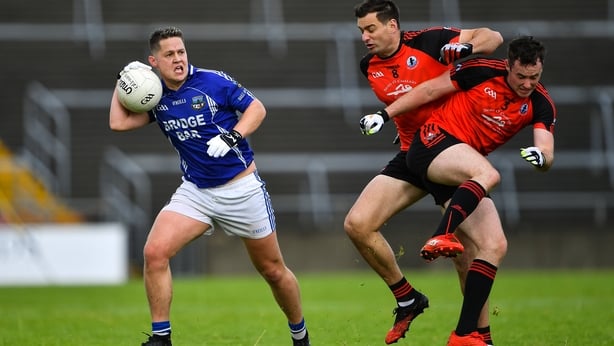 But the advice outlined by NPHET, which ministers were not aware of until they had gathered around the table, left them in no doubt that they could not proceed with Phase 4 of reopening the country - one which was delayed already.
Ministers were told that the situation is on a "knife-edge".
This was interpreted as meaning that if they went ahead with the reopening on Monday, it was a case of going right back to where they had started with the spread of the virus.
---
---
This would have meant, according to one, that the past few months were for nothing. It might have jeopardised the reopening of schools - a risk that the Government wouldn't dare to take.
Some ministers feel the seriousness of the advice of NPHET and the rationale for making the decisions it made, have been lost in the reaction to the announcement which was partly angry, partly shocked and partly despondent.
The problem for the Government seems to be around expectation management and explaining what many in the sectors affected see as contradictions in their overall approach.
Taoiseach Micheál Martin had met with groups representing publicans over the past week and while he told them that his Government's decisions would be guided by the public health advice, they were not prepared for the announcement that they would be closed indefinitely without any compensation or support measures put in place to cushion the blow.
Some ministers around the table suggested that supports should have been outlined along with the announcement that pubs would have to remain closed.
But there was nothing prepared and the ministers for Finance and Public Expenditure were put to work yesterday on coming up with a plan.
There are a number of questions that still persist, despite the Coalition's explanations.
Firstly, many publicans cannot understand why the Government did not opt for regional differences or at least some distinction between bigger, busier nightclubs and small, usually more rural pubs.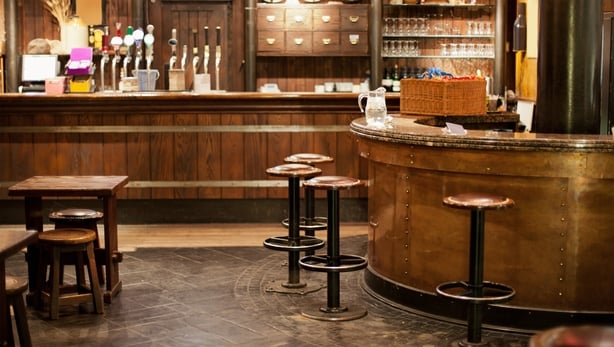 Minister for Health Stephen Donnelly has said it was not safe to have different rules for different counties at the moment, because community transmissions are happening right across the country.
He said these options could be looked at some time in the future, but that is little comfort to publicans who may have closed their doors by then.
A big frustration among the sector is that they cannot trade in a controlled environment while they are watching house parties take place and 'shebeens' pop up in garden sheds, in marquees and private homes all around them.
Asked if any outbreaks had been linked to pubs and restaurants already opened, the Taoiseach said it was not possible to say, but that international evidence suggests opening "pubs and nightclubs" leads to a rise in cases.
At a press conference earlier this month, Acting Chief Medical Officer Dr Ronan Glynn said there have been large clusters, in some cases involving 40 to 50 people linked to gatherings in homes.
This has led to some in the sector suggesting that the restrictions on pubs are counter-productive as they are encouraging gatherings in uncontrolled environments.
"There is no evidence that there is a correlation between house parties and pubs remaining closed," the Taoiseach said, adding that reopening pubs would do little to curb house parties.
The Taoiseach has expressed "sympathy" with the pub sector.
But that sympathy is not enough to save businesses and livelihoods, according to a joint statement from the Licensed Vintners Association and the Vintners' Federation of Ireland, who said the decision has been met with "fury and despair" in the sector.
These organisations are calling for a "meaningful" package of support to prevent businesses from closing for good.
Sinn Féin's Enterprise Spokesperson Louise O'Reilly is calling for a compensation package for pubs, which she said is "essential for their survival".
Such a plan could take weeks to put in place and industry representatives are questioning why it has been left so late and say they have little faith in the process.
These many questions and concerns create what one minister described as a "vacuum".
That is something the Government cannot afford as it tries to ensure public buy in and endorsement for the measures that it is imposing - something that ministers acknowledge has been an essential part of efforts to control the virus.