We are in something of a lull now, a twilight zone, perhaps a little lost even, with coronavirus.
In deep summer, people have been unable to take normal holidays, and for some, plans had to be thrown out the window, along with some money.
The pain has come in many shades. There has been a course correction with our coronavirus flight plan and the ETA is uncertain. We are not on solid ground yet, or landing anytime soon.
While the latest figures are encouraging, this looks like a long-haul trip. Strap in safely as it may get bumpy.
The so-called 'green list' was finally published this week. But the advice to people is to holiday at home. For many families, they had already resigned themselves to the inevitable and made alternative plans to visit parts of Ireland or to stay at home.
Others will travel abroad in order not to lose their booking money and to have a desperately needed break, visit family, or friends, or for work. There are many reasons to travel. One person's definition of 'essential' may be different to another. Wherever people are, the essential safety advice remains key.
The green list issue has the potential for clashes between and within families here, especially for those who decide to go ahead with planned holidays in places like Spain, Portugal and France, which are not on the list.
Will everybody who is advised to self-isolate on their return do so and how might one family manage kids from their family mixing with pals from another, who return from a country not on the green list? That's a parent's nightmare, especially with schools due to reopen soon. It's also probably wonderful literary fodder for a Ross O'Carroll-Kelly column?
While green list countries are viewed as being as safe, or safer than Ireland, there are visitors to those green list countries arriving from other areas of the world, where virus numbers are very high. The dangers lie in where these two groups mix on the beach, at music events or on public transport.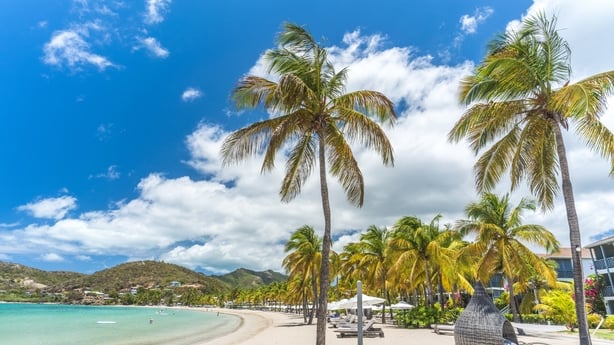 There have been calls for mandatory quarantine for those arriving in Ireland. The World Health Organization (WHO) has warned about the difficulties with mandatory quarantine, because it can drive the virus underground.
Also, it says countries that decide to introduce mandatory quarantine, would have to provide ongoing care to those in quarantine and there should be no extra out-of-pocket expenses for people forced to stay in a hotel or other location. Any mandatory quarantine system would have to protect the human rights of the individual. So it's a complex issue.
Voluntary quarantine or self-isolation is different. As the WHO's Dr Mike Ryan has observed, quarantining oneself when you are a contact, is an act of courage and a contribution to society.
At this time of year, the social chat would usually include fiery debate about which teams are best placed for the Liam McCarthy and Sam Maguire cups. But now the talk is about the R value and which countries have the worst levels of coronavirus. It appears that we are all virologists now. Many new phrases and terms have infected the daily lexicon.
I must admit to having never heard of 'Propinquity', until this week. But there it was, raised by the British Prime Minister Boris Johnson who remarked at the start of his Cabinet meeting that someone had once mused that "nothing propinks like propinquity".
Propinquity is all about the physical proximity between people. It's never been more relevant than now yet it was coined in 1956, by Ian Fleming for Diamonds are Forever.
It suits the James Bond link, given this virus is a world class villain. Because of Covid-19, even the latest Bond movie, No time to Die, which had been ready for release, was put on ice - shaken not stirred, of course.
If and when a second wave or spike in cases comes, people will watch the hospital system performance this time, in a different light.
Yesterday, there were 11 confirmed cases in just six hospitals across the country. Six of these patients were in critical care. We wish them all a good and full recovery. The number of new cases here is very low and health officials are saying for the first time that the country is at the start of something positive, with the R number between 0.7 and 1.4.
The public will be keen to see what the health service has done with the lockdown months and the reopening period, to build up capacity in the system, in terms of permanent beds, including extra critical care beds.
Also, given the burnout and pressure that doctors and nurses were under during the first wave, and the need for redeployment of some staff, the spotlight will inevitably fall on where extra staffing has or will be provided, to build up the defences in the event of another spike.
Since the first case was confirmed in Ireland at the end of February, the health system has had the experience of the first wave on which to plan ahead. That's about five months.
It has published a plan for the restoration of non-Covid-19 care, with much reduced capacity. It's hard to see the system getting back to anything close to normality and the changes will probably last for years.
Much also depends on what the autumn and winter brings. Yesterday the Minister for Health Stephen Donnelly said that work is under way on a winter plan on a scale unlike anything seen before.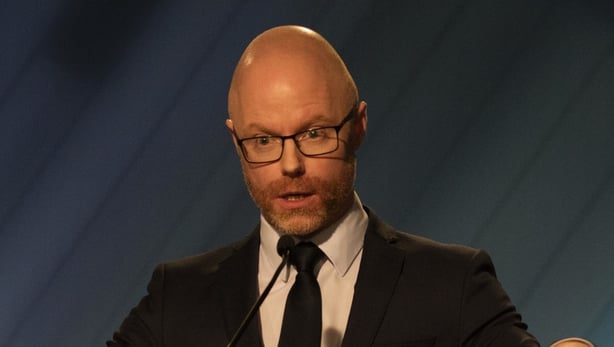 The public will need confidence that they can go into hospital safely and with comfort. Patients, staff and visitors will have to get used to a whole swathe of new procedures to ensure hospitals are Covid-19 free environments. For the foreseeable future, hospitals will be a very different experience for everyone.
The public has largely done its part in social distancing, reporting symptoms, wearing masks and living through lockdown phases. But the public does not control or run the health system and it will expect that, despite the challenges, everything possible has and is being done by the HSE to prepare for the months ahead.
There are reasons to believe that the virus may be worse in cold weather. And the indications are that a second surge is coming but hopefully it will be low and localised.
The HSE chief Paul Reid said this week that much has been learned from the first surge. But he warned that if there is a second wave, it will affect the delivery of services.
Making plans in a time of uncertainty is difficult, on a personal and organisational level. This disease is new and all the facts are not in yet.
No one has been untouched by coronavirus here. Old and young, rich and poor, employed and unemployed.
When this virus arrived, it was as though the familiar clear light of day was split through a prism and we have been forced to see the world in a different way ever since.
We view everything now through the coronavirus filter. Like the well-documented stages of grief, people have gone through the rainbow of emotions over these past months. And it's not over.
With coronavirus, we must keep our distance, to go the distance.
The weather was mixed this week but there were a few rays of light. The news on vaccine trials was encouraging, including the Oxford University trial with an Irish doctor helping to lead the way.
But it is still early days for clinical trials and much more work has to be done to confirm if any of these 'vaccines' work and when they might become publicly available. While experts remain optimistic, we must remain cautious.
There are a handful of vaccines in late-stage trials but the World Health Organization has said their first use cannot be expected until early next year. The clamour to secure batches of proven vaccines would also be a major battle, not unlike the fight by countries to secure personal protective equipment, around the start of the pandemic.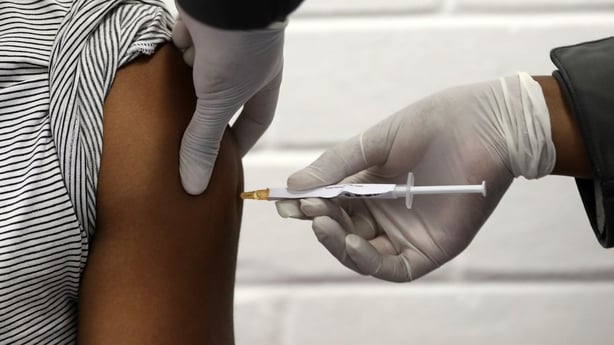 The WHO was set up in 1948 as an agency of the United Nations. It is an important body whose primary role is to save lives. It has come under attack with claims that it lacks power and transparency. But it is a crucial advisory body, assisting international coordination, with some impressive experts, including our own Dr Mike Ryan.
The removal of US funding from the WHO is a threat. As some experts have observed, a world without the WHO, is a world in danger.
It seems like every day now, we have new research data, scientific papers, claims and counter views about Covid-19. Some are of genuine importance, others perhaps are more about the experts, or commercially funded projects seeking valuable publicity. It's hard to see what's real, amid the understandable scientific and medical noise.
We must constantly remind ourselves that no one had heard of Covid-19 until the start of the year and so this is all very new. Solid research takes a lot of time, usually years and a large body of patients to be studied. It must also be independently peer-reviewed. Given that, it's too early to be definitive about many things, including the long-term effects of the virus.
The death of each person here from Covid-19 has its own deeply personal story. The individual human losses have sent ripples of sadness through families and friends. The country has also watched with sadness too. This week, the Irish Hospice Foundation called for a national day of mourning and remembrance to be organised.
The past week also saw an eighth healthcare professional die from the virus. Dr Syed Waqqar Ali had been working at the Mater Hospital in Dublin and was admitted as a patient after contracting the virus. He spent three months in ICU. His family described him as a hero.
He had been providing selfless emergency care to Covid-19 patients at a number of hospitals, as a locum during the pandemic. His death brought home again the risks faced by health staff with 8,355 so far infected with the virus.
Throughout the time I have been writing these long-read Saturday pieces for the RTÉ News website, I have received many emails and communications via social media.
People have kindly shared their experiences with me, asked important questions and of course, at times, have disagreed with some experts.
They have also offered words of encouragement, insight and a kindness from strangers, that helps me put words on a blank page each week, to try and make sense of these days. I thank them.
The new Government has only recently come into existence. There are some new faces, personalities, new challenges and new approaches. All new administrations have the challenge of gaining the confidence of the people. The next big tests will centre on the plan to safely reopen schools at the end of August, as well as preparing the whole health system for the second half of 2020.
What makes this time unique, is that every single person in the country has some personal understanding of coronavirus. It has touched all our lives and continues to do so. Our shared experience so far in this, is what unites us, in a special way.
Hopefully, the sun will set soon on this terrible time and we will see brighter days. This health emergency has tested us to the core of our being. Many have died, lost like tears in the rain.
An age of uncertainty has arrived and we can not say how long it will last.
We are in this for the long haul, and the final destination is unknown. So we must prepare now, for the physical and mental challenges, during the next leg of this journey. And take solace, from even small sprigs of hope, on the pathway ahead.