Our world is a much-changed place, with the coronavirus constantly in our midst.
Some people now spend what used to be commuting time, sleeping.
The bottle-bank has overtaken the water-cooler, for the ultimate gossip-chat location.
And life is back, but not as we know it, Jim.
A trip to the supermarket can feel like entering a war zone, where a silent enemy can invade your body. Men with lists, aimlessly wandering the supermarket isle, with no idea as to where anything is, sent on a mission they are probably not well equipped for.
You may say to yourself, stop picking up and putting down the same thing, don't you know there is a killer virus on the loose?
And so it goes. We are all doing the best we can, mostly. Failing with our best hygiene efforts and hoping to fail better, next time.
Ireland has moved into a new gear now, but it's an unfamiliar one and danger lies on the road ahead. We are nearly two weeks into the Phase 3 of reopening and the final phase is due to come into effect on 20 July.
That's when pubs are due to fully operate as pubs.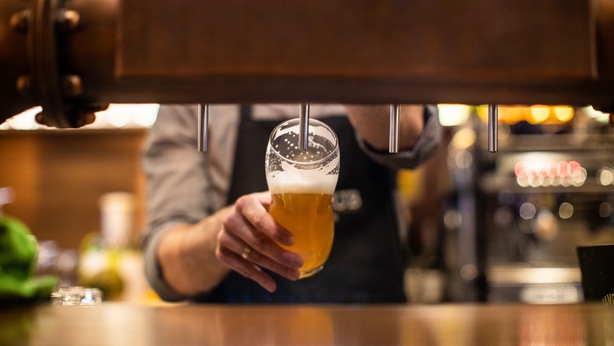 We do things in this country that only Irish people can.
We are slowly learning to live and work with the virus, as a constant threat. The latest figures suggest that perhaps the intergenerational solidarity is cracking in some places.
The R number is increasing and quite a number of new virus cases involve young people.
It's to be expected perhaps, but it's still a cause of concern.
For many people, in particular young people, who will inherit the earth for decades to come, climate change is a burning issue. But perhaps for all those who want to save the planet, being equally passionate about keeping their family members and friends alive, should also be quite important.
While saving the planet can't wait, the coronavirus is the immediate threat.
That said, there is a lot to be encouraged about this week, despite all the uncertainty.
The latest analysis from the Central Statistics Office says that the number of people who have died from Covid-19 is below ten for the last three weeks.
However, the number of people who have been diagnosed as a confirmed case has risen for the first time in ten weeks.
Dublin is the worst affected by the virus, accounting for 51% of all confirmed Covid-19 deaths.
All parts of Irish society are trying to cope with the threat posed by the virus.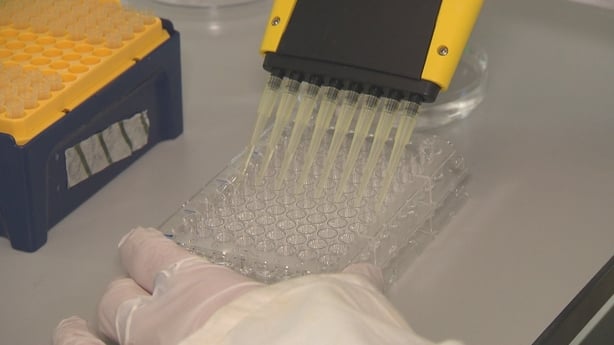 All forms of new technology are being deployed to try and find specific treatments, better testing and a possible vaccine.
Until there is proven success in these areas, existing testing and contact tracing are essential elements in the armoury against the virus.
The Covid Tracker App may have taken quite a while to finalise, but when it arrived, it was embraced with gusto by the public here. To reach over a million downloads in 48 hours was some achievement.
The Government described the uptake as an incredible display of solidarity by Irish people. Some other countries have had a bad experience with their apps and have had to pull them.
Perhaps Ireland had the advantage of more time to watch how other countries fared with the designs for apps and where the pitfalls lay.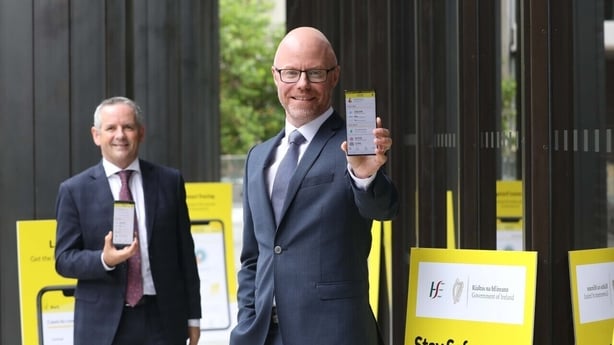 Here, data privacy concerns seemed to have been dealt with early on, with the publication of the Data Privacy Impact Assessment and the Source Code for the app.
A significant uptake will be needed to make sure it is a full success and of course we need to see over time, how well the app works and if there needs to be any significant tweaks to the system.
One of the biggest issues of the week was the potential risk the virus poses via airborne transmission.
With airborne transmission, we are talking about droplets generated from breathing, talking and singing – so not just coughing and sneezing.
This week, over 230 experts from 32 countries, including Ireland, warned that the potential impact of airborne transmission may be underestimated and that the World Health Organization should examine the issue.
The experts said that airborne droplets can pose a risk beyond 2 metres, from an infected person.
AFP graphic on how particles from our respiratory system can become airborne, as scientists warn of the risk of COVID-19 infections through aerosols@AFPgraphics pic.twitter.com/r85fg18qGa

— AFP news agency (@AFP) July 8, 2020
Their view is that very tiny droplets – called nanoparticles - can become suspended in the air, for several hours and travel further, up to tens of metres.
The experts cited the case of a Chinese restaurant and video which captured an evening, where the virus was shown to spread from one table to others – with no evidence of contact, direct or indirect, between the diners.
What we do not know is the proportion of the virus that may be spread this way.
For example, researchers were not able to grow coronavirus from aerosols in patients' hospital rooms, probably because these locations would usually be well ventilated.
Up to now, the advice from the WHO has been to protect against aerosolised virus during invasive procedures like intubation.
The science is evolving.
With airborne transmission, it could mean that some extra measures will be needed, like avoiding rooms with a high occupancy, ensuring good ventilation in the home, workplace and schools, as well as more wearing of masks.
---
---
For now, the WHO position is that the vast majority of virus infection is from coughing and sneezing droplets, which the two-metre rule can protect against. The WHO is conservative and will take time to examine the important theories about airborne transmission, given the potential implications for people, society and business.
Coronavirus has been officially with us for half a year but it seems like an eternity. With this virus, the evidence and theories about it are in flux. New scientific views or papers seem to appear every day and it's hard for people to be certain about what is sound science and what needs much more investigation.
It's likely to be that way for some time. Even some of the best scientific journals are struggling to see the wood from the trees.
That's the way it is when you are living through a crisis. Most people are honestly trying to comprehend what's happening, for the common good.
The big issue facing the Government and European authorities in the coming week is what to do about international travel. A 'Green List' of countries is expected to be published, to which people can travel and return from, without having to isolate for 14 days.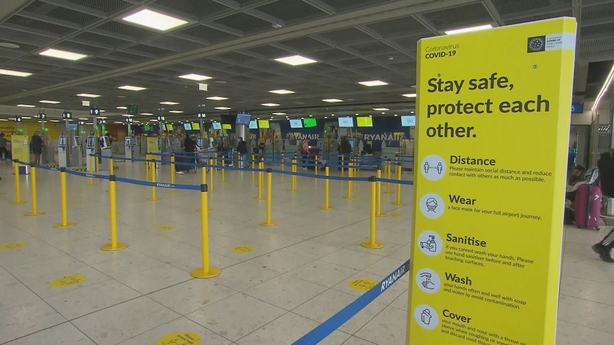 That list will likely be based on 14-day transmission rates and will be revised every fortnight. If someone happens to be away at a time when the country they are in comes off the list, they would be asked to isolate here for 14 days upon their return. It makes planning very messy.
Ireland is also likely to see targeted testing of people arriving at airports and other entry points. People coming from countries with high rates, or those displaying symptoms, will likely be asked to undergo testing. It will make the summer travel season for those who wish to undertake travel very tricky. There are many reasons why people need to travel, including work, visiting family, bereavement and holidaying.
One of the most respected Irish public health experts, Dr Gabriel Scally, has said that overseas travel is one of the biggest Covid-19 threats and that there needs to be an all-island approach here.
It follows the removal of requirements for people to self-isolate after travelling to Northern Ireland from more than 50 low-to-medium risk countries. These countries include the Republic of Ireland, Italy, Spain, France and Germany.
While the problems faced by nursing homes have reduced, the investigation into what happened in these settings continues.
The eight-page Covid-19 Nursing Homes Expert Panel interim report on nursing homes, submitted to the Minister for Health late last week, says it is still reviewing the issues.
It says it has received around 40 written submissions, through the public consultation process.
The panel says that its final report, with findings and recommendations, will be submitted to Stephen Donnelly by mid-July.
It has an important task and its findings will be carefully scrutinised.
While the Expert Panel is assisted in organising its business by a Department of Health support team, it emphasises that it "is an independent entity, is responsible for the decisions and direction of its work as well as how this work is organised."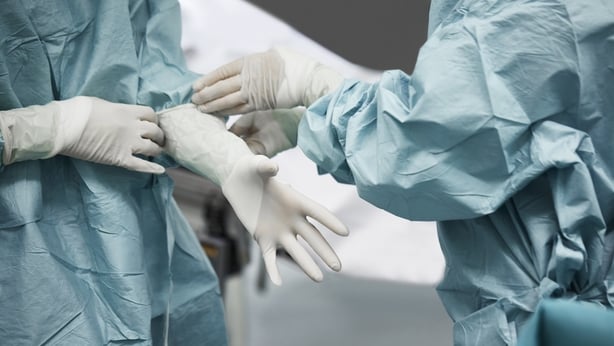 Coronavirus is still advancing around the world. It remains a major threat.
No one can be sure what will happen during the rest of this year. The autumn and winter period poses its own dangers, with an increase in influenza and colds. That will make managing the pandemic much more difficult.
Some health services are returning, but with reduced capacity and new protocols. It will be quite a while before some services can resume in the new Covid-19 environment.
Coronavirus has cast a long dark shadow over our lives and the health service. Some services are very slow to come back, like day services for older people.
Older people miss these services and the social side particularly. Their mental health can suffer, with having to stay at home all the time and it also adds to pressure on families, who care deeply for loved ones.
For some people with dementia, their symptoms have worsened during the pandemic.
National screening services are also returning, but slowly.
It may be nobody's fault, but it's still of great concern that coroniavirus is affecting every facet of life.
To make it through the period ahead, the simple messages that were issued from the start, remain the answer. Social distancing, good hygiene and reporting symptoms to the GP, as quickly as possible.
Many of us have perhaps got a bit too hung up on the R number, graphs, bell curves, and the flood of statistics.
In the end, it comes down to what each of us does as individuals. We are the collective, both young and old.
As time goes on, and the burden grows on a weary people, cracks are inevitable. We are human.
And so let's avoid either virtue signalling, or gas lighting people.
Are we still in this together?