Every Cabinet reshuffle inevitably results in winners and losers. However, Fianna Fáil's return to power after nine years has left a sizeable disgruntled rump in the party. And that spells early trouble for Micheál Martin.
One week ago marked his jubilant ascension to the position of Taoiseach. Seven days later, he has weathered a bruising internal process that has tested loyalties and severed allegiances.
The disaffected include deputy leader Dara Calleary whose grievances have been well aired, along with Willie O'Dea and Michael Moynihan who was passed over in the junior ranks.
The Cork North West TD reacted angrily, saying the party leader had disrespected him and his community adding that he had "taken a lot of s**t" for Mr Martin, prompting one observer to joke that it didn't seem that Mr Moynihan had gone though the party press office.
But there are others whose disquiet has gone somewhat under the radar.
Another person known to be disappointed is Tipperary TD Jackie Cahill, a farmer who was also President of the ICMSA and chair of the National Dairy Council.
He also helped deliver the biggest backing for the Programme for Government with 82% of Fianna Fáil Tipperary members voting in favour of the deal.
Instead, the junior role in Agriculture went to Fine Gael's Martin Heydon - also a farmer.
In Kildare North, James Lawless had held hopes of a brief relating to higher education or research.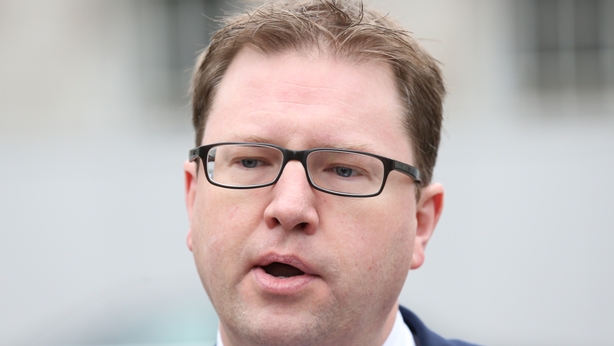 He championed the idea of a stand-alone senior ministry dedicated to third level and this became a central tenet for Fianna Fáil.
But the new Department of Higher Education, Innovation and Science will be led by Fine Gael's Simon Harris, while Fianna Fáil's Niall Collins will have responsibility for skills and further education.
More names from 2016 are mentioned, including Wexford's James Browne and Cavan Monaghan TD Niamh Smyth.
And there are others with longer service who feel they gave 25 years to the party with little formal recognition.
---
Taoiseach 'disappointed' over Barry Cowen drink-driving ban
---
Most now say they will knuckle down and bide their time. And one new TD, Christopher O'Sullivan, has called for unity and said there is no time for people to sit around feeling sorry for themselves.
But alongside the upset at the handling of the appointments came another major development within the party.
Dublin TD Jim O'Callaghan appears to have broken cover on a possible leadership bid by turning down a junior ministerial role in order to concentrate on rebuilding the party.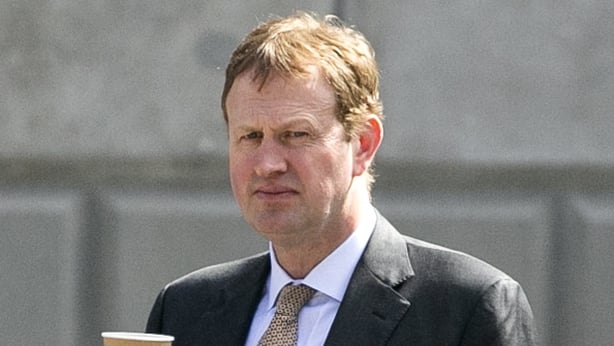 "I also believe Fianna Fáil needs strong voices outside Government who can ensure that our party's identity can be protected during the term of this coalition Government," he said.
One backbencher said "that's the start of the leadership contest".
The intervention has been widely interpreted as a firm declaration of intent with the reference to identity particularly pointed.
This addresses the central concern of Fianna Fáil members that the party could be wiped out in the coalition with Fine Gael.
Eamon Ó Cuív, a long-time critic of Mr Martin, has said there will be two big parties in the future and Fianna Fáil will not be one of them.
For some time within the party, there has been discussion on Mr O'Callaghan's intentions as he seemed to no longer be in favour with Micheál Martin.
Back in 2016, Mr O'Callaghan had been central to Fianna Fáil's negotiations with Fine Gael and the finer points of the confidence and supply arrangement were said to have been hammered out between negotiators at his kitchen table.
Yet when the renewal of the deal was agreed, two-and-a-half years later, he was no longer on the core team and was again not among the negotiators when Micheál Martin named his lieutenants for the Programme for Government talks earlier this year.
In response to the internal criticism about the appointments, the Taoiseach told RTÉ's Six One News programme that he had a tougher job than Fine Gael because the party had been out of government for so long that there was "pent-up anticipation" and not enough positions.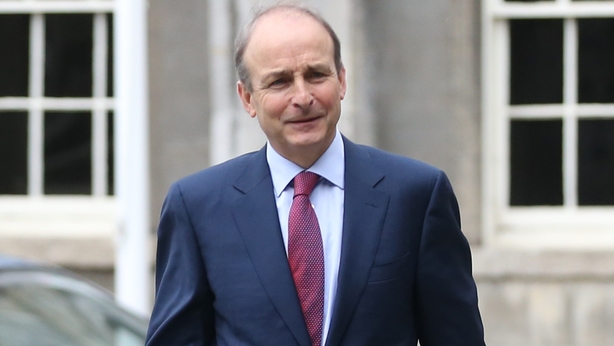 All this comes at a time of nervousness within the party as it takes the plunge into coalition with the old enemy after what many view as a "disastrous" electoral performance. Party support leaked away during the campaign and it ultimately finished second to Sinn Féin in terms of first preference vote.
Since then, successive opinion polls have placed Fianna Fáil even lower, hovering around the mid teens.
The Fianna Fáil leader also must contend with his fixed tenure in the Taoiseach role as it will rotate to Fine Gael on 15 December 2022.
With limited time to make an impact, Mr Martin has displayed a certain steeliness in the appointments with the attitude of somebody unafraid of the fallout.
After several days blighted by internal party matters, the coming week brings the return of proper Dáil scrutiny with Mr Martin facing his first outing in Leaders' Questions on Tuesday when he faces off against the new leader of the opposition, Sinn Féin's Mary Lou McDonald.
This will be keenly watched by all in his party as the gloves come off on the phoney war of the past few months.