As primary schools finish up for the summer holidays, teachers, children and parents are wondering what school will look like when they return.
After months of distance learning, they are waiting on the full detail in the Government's roadmap to guide schools and allow them to implement protocols informed by public health guidelines.
But how will schools look in September or late August?
RTÉ's This Week has been looking at the global picture of how schools have been reopening.
A school in China is checking the temperature of its 1,200 students three times a day.
In France after months of phased reopenings and strict protocols, all schools are returning to school tomorrow with no social distancing for students.
In, England only three primary school years have been allowed back and many are running out of space to maintain social distancing.
And Canada's provinces and territories are making some of their own decisions with some partially reopened and others closed until September.
It's expected the Government here will be keeping a close eye on countries that have opened up before Ireland to see how protocols are working.
Chief Medical Officer Dr Tony Holohan said the National Public Health Emergency Team was working with the education sector to help them develop guidance for the resumption of educational activity.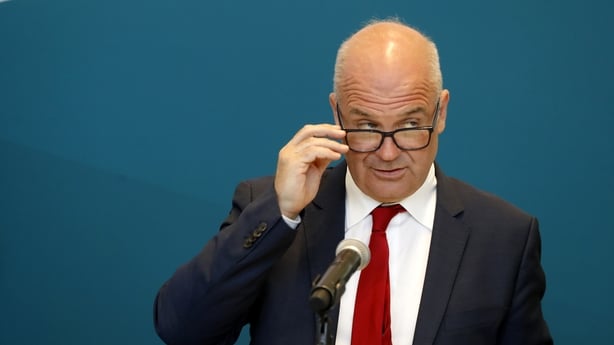 He also said they had seen a number of countries reimpose restrictions in school setting because of disease transmission.
But countries around the world have responded to the Covid-19 pandemic in different ways.
Some measures have been universal, such as hand washing and social distancing, albeit it one or two metres depending on the country.
Now, as countries ease out of lockdown and restrictive measures, we can learn from how children are returning to school elsewhere.
In China schools have reopened gradually. Schools in Bejing recently closed again and reverted to distance learning after a coronavirus outbreak.
The government is monitoring outbreaks and imposing restrictions again in areas where necessary.
But in most of the country, children in all primary school years are physically back in the classroom.
Kathy Kane from Wexford is a third grade teacher in a school with 1,200 pupils in Suzhou city. There hasn't been a Covid-19 outbreak in the city since before April.
Ms Kane's school closed on 22 January; classes started returning in April and she started working in the classroom with her students on 14 April.
Students have been returning on a phased basis right up until two weeks ago when the youngest children, in kindergarten, came back to school.
"All our children come to school on the bus, before they get on a bus they must have a temperature taken. They have to have a health code that is given to us by the city.
"Each child has to have their code, so the parents drop them to the school bus then the bus helper will check the parents' policy that the child has a health code. They will also check that the parents sign the form to say what the chart's temperature is.
"Then when they arrive in school, the teachers, we meet them at the door of the classroom and their temperature is taken again and recorded. And we take their temperature again after lunch.
"So the temperature is taken by us two times, once by the parents before they leave school, so three times a day."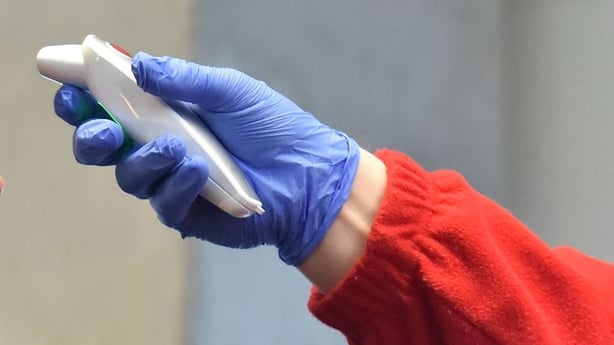 The teachers and children in Ms Kane's school wear masks all day, desks are physically distanced with one child per desk and there are sanitisers everywhere.
She said: "Hand washing is entrenched in children since January so that's fairly standard procedure."
Ms Kane said nearly all the extra spaces within the school are being used as classrooms to allow smaller group sizes per year.
All breaks are staggered. This means her class has lunch at 11.40am even though school does not finish until 3.30pm.
"We have 1,200 children in the school and they're used to having a snack and a lunch in the canteen every day.
"So that's a difficult one, and it's a sad one really, to see the lack of social interaction around that natural meeting time which is a very important time."
Ms Kane said the system is working and is sustainable to maintain protocols. But she doesn't believe it's a very child-centred way of learning and it is a very different way of teaching.
In England, schools closed on 20 March.
Prime Minister Boris Johnson has announced that he is "sure" all children will be able to return full time from September and hinted that social distancing in classrooms could be relaxed.
Some school years returned from 1 June. Many parents kept their children home while others sent their children to school on a voluntary basis.
Schools remained open for children of key workers throughout the pandemic and since the start of June Reception, Year One and Year Six have returned, the equivalent of the Irish Junior and Senior Infants and Sixth Class.
Mary Clewes, who is a music teacher at Davenham Church of England Primary School in Northwich in Cheshire, has been working on a rotating roster every second week looking after key workers' children.
The school stayed open for 12 children of key workers, on the basis of a childminding service with indoor and outdoor activities.
They were all in the one social bubble with no social distancing but there was strict hand washing and the school was deep cleaned after the children and teachers went home, as well as a midday clean.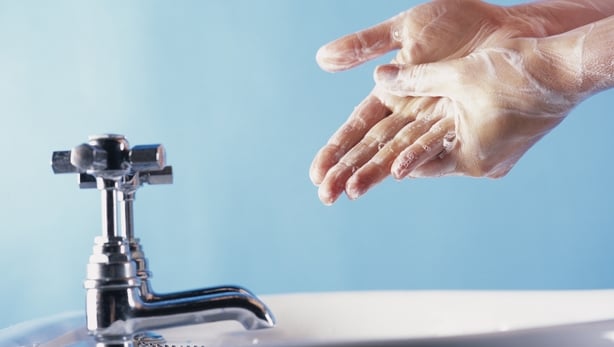 Ms Clewes said now that more children are back, classes are divided into social bubble groups, they are colour coded for toilets and toys for playtime, all snacks and lunches are eaten in the classroom, breaks are staggered and there are sinks and sanitisers inside or just outside of each classroom.
With less children than normal attending they have been able to accommodate the groups in social bubbles.
"The Reception children are still in their two classrooms, so they can be accommodated in their own separate bubbles there. The Year One children, there was only 14 out of about 40 children returned so they can all fit into one classroom.
"All the tables in the school are at two metres apart, so two metres in front two metres behind them.
"The Year Six children, there's 35 children have returned out of 48. They're split into three classrooms with the two metres distancing of the tables. Two groups are in the Year Five and Six classrooms, and then the third group in the hall.
"The children are encouraged to stay in their own colour bubble. They eat their lunch together in the classroom that they're in, the cook brings the lunch to the classroom and the children eat in the classrooms together.
"And then they go out for half an hour for the lunchtime play, and then they come back in because there's more bubbles now in school, not just key workers' children.
"All the playtime is on a rota system as well. And whichever colour bubble you're in - if it's red or yellow, the children have to go and use a cubicle for that toilet in that colour bubble and wash the hands in that sink.
"It only leaves four empty classrooms at the moment that are not being used. We still have the Year Twos Threes, Fours and Fives that are still at home. And obviously, for the parents who didn't decide to send the children in Reception, in Year One and Year Six, they are still at home, too.
"I still don't know what's happening in September, it's been an ever-changing situation," said Ms Clewes.
In Northern Ireland, Education Minister Peter Weir announced the roadmap on Friday and published 'New School Day' guidance for the phased reopening of schools.
The guidance is written with a view to providing a planning framework for the restart of schools in August / September and should be seen in that context.
Staff will return on 17 August and priority groups and vulnerable children on 24 August.
Tomorrow, all schools in France are fully reopening after President Emmanuel Macron announced it "will be compulsory and according to the normal rules of attendance".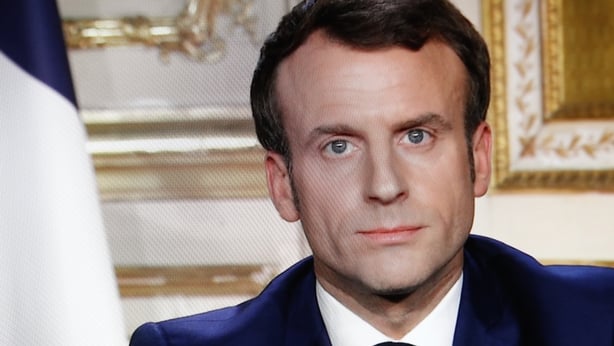 Since 11 May there has been some phased reopening of schools in the country with extremely strict measures in place.
There was one metre social distancing, continuous hand washing and sanitising, staggered drop off and collection times for children, extra cleaning, teachers had to wear masks and there were one-way systems with separate entrances and exits.
Aoife Dumousseaux from Bantry has been living in Paris for 20 years. She works at a private school in the city centre. Private and public schools saw some pupils return at different times throughout May and June.
Ms Dumousseaux went back into the classroom on 25 May with each of her children allowed to do two full days of school per week to allow for classroom capacity with social distancing.
She said along with the mandatory reopening of all schools tomorrow, a lot of the measures have been relaxed, although children will still have to wash their hands regularly.
"President Macron decided that all schools are becoming mandatory from Monday 22nd.
"So that on Monday the 22nd, everything would go back to normal. And there wasn't going to be any more social distance, the teachers don't need to wear masks anymore unless they're very close to the child.
"There's just always still going to be one entrance and one exit, that's staying. So the protocol has gone from 23 pages down to seven. And the children can go as normal.
"The canteen is coming back into all the schools, and all children in France can return to school, as it was before," said Ms Dumousseaux.
Children in France will only have two weeks of school before the summer holidays. This period could indicate how the system will work when they return in September.
In Ms Dumousseaux's school they are also planning distance learning workshops to improve teaching processes as a precaution against another wave of Covid-19 in October.
France is adopting a whole country approach, but Canada is taking it province by province depending on the rate of infection in its area.
Dante Luciani is a physical education teacher in a primary school in Hamilton, Ontario, about 45 minutes from Toronto. He said his area is a phase behind the rest of the province because of a higher rate of positive Covid-19 cases. His school is closed and it is still all distance learning for pupils.
He said most provinces and territories are closed for the rest of the school year - in his school that's 26 June. But some provinces have moved differently.
Mr Luciani understands from chatting to colleagues that British Columbia has reopened part time, Manitoba has partially opened. He believes Quebec has fully opened, although Montreal, which is in Quebec, closed their schools for the rest of the year.
Mr Luciani's said teachers were allowed into the school recently to pack up students' belongings for collection. Everyone had to wear masks, sanitiser stations are located throughout the school and there was a one-way system in place.
He said his school is aiming to return in September but he is not sure what the plans are yet and there is a lot of uncertainty for teachers.
"Our current scheduled first day of school for students would be 8 September. What that looks like is still up in the air.
"But that is what the province is really focusing on, for our return to school campuses physically.
"I'm sure there's people out there working hard to figure this out. But at this point we've received little concrete plans for September and a lot of it is left to speculation, or to you know, hearing a few things from people, or in the news and trying to piece that together on our own.
"I look forward to seeing what school will look like when we return in September."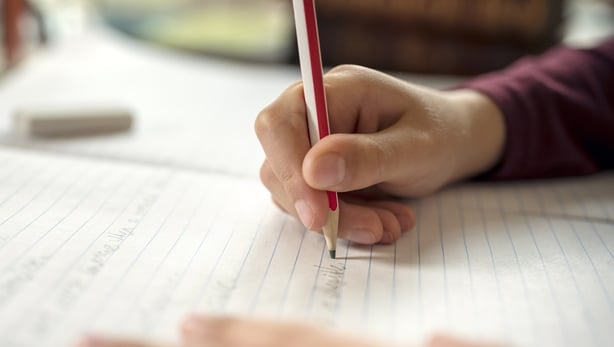 That's a brief snapshot of what's happening globally but how does it compare with what's happening in Ireland?
The Government has published an initial planning document ahead of its guidelines.
Teachers here believe they have waited a long time for guidance and it is too short on detail.
Caroline Quinn, the Principal of Our Lady of Good Counsel Girls National School in Johnstown and Killiney, said they are looking forward to the extra detail on policy and procedures in the Government's roadmap for the education sector next week.
She said they need to make sure the children, teachers and parents feel safe returning to school.
"There are many challenges facing us, not just our sector it would have to be said, all other sectors. And you will see that other sectors were able to offer, you know, suggestions as did we to the Department of Education and we have been listened to.
"We share a campus with the boys' school. So there's just over 800 children between the two schools. If you take those children even gathering in the morning time and all their parents, how will that work out?
"So, they are the kind of challenges that we must plan for once we see a far more detailed roadmap next week."
Ms Quinn said she cannot wait to go back to school with all the pupils and teachers in it. She believes Taoiseach Leo Varadkar's announcement on small gatherings on Friday was a reason for hope.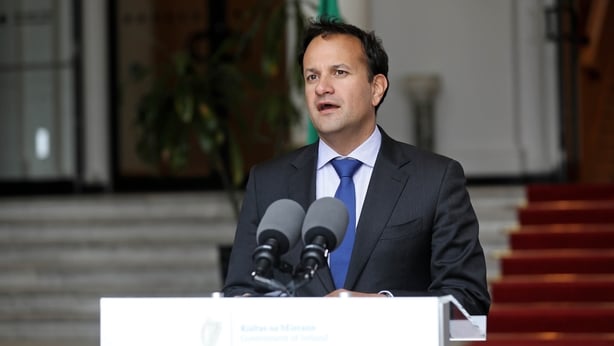 "The Taoiseach's announcement gave, not just me hope, but I'm sure all of the parents, the children and certainly the teachers and the staff in the country.
"The fact that 50 people can gather, you know in a room. I suppose the advice that you wouldn't stay too long there means that we will look at timetabling, you know maybe times out to the yard or the children going out to do their daily mile or out into our garden.
She added: "I also was very hopeful that 100 people will be able to gather and maybe by the end of the summer, 500 people will be able to gather because one of the things we love to do is to get together here and celebrate in our school assemblies, so that'll be good."
Ms Quinn is confident they will be able to facilitate extra hand washing and hygiene measures.
The school is already equipped with hand-sanitising stations and many of the bathrooms have been renovated or will be renovated following a campaign by children on the student council.
Ms Quinn said they were concerned children would be withdrawn or nervous coming back into the school. So, they have carefully planned how the first day will happen. The children's last teacher will meet each class and they will discuss their experiences of lockdown.
"Then that teacher will bring them to their new teacher so it will be very sort of comfortable, safe environment for them.
"Because I suppose, our main thing here in the welding is the well-being of all of us, and the well-being of the children in particular, and to make sure that everybody settles back into a safe environment, and parents are comfortable leaving them and knowing that they would be okay."
There's a feeling among the students and the teachers that they are determined to get back to school in September, according to Ms Quinn.
Last week students arrived at a social distance to return schoolbooks.
"It was just fantastic to see the children. So, we're an all girls school, the girls were all dressed up, bows in the hair, best summer clothes on. And the smiles and the laughter was just a joy to see.
"Equally It was a joy to see the teachers dealing with them because you know they just loved seeing each other, even for just a short few minutes, say hello and goodbye and have a lovely summer and it's almost that's a comfort to the child because they will have gone home, and they will think everything's okay, everybody is still there. The school is still standing.
"As for the teachers, and I'm fascinated to hear many media commentaries about the teachers of the country not wanting to go back to school, I'd have to wholeheartedly disagree.
"And I'm sure the teachers here aren't on their own, but the teachers cannot wait for us to just get sorted, get these directives, get them in place and open the doors," added Ms Quinn.
---
You can hear the report on This Week on RTÉ Radio One at 1pm