When the Redemptorist priest, Alec Reid, was in the final stages of his life in 2013 his pal, Fr Michael Kelleher received a number of trans-Atlantic phone calls. Jean Kennedy Smith was in her mid-80s then and living in the United States. But she retained a link with the Co Tipperary-born priest right up to his death.
Their friendship was cemented during a five-year period in the 1990s when she was the Dublin-based US ambassador to Ireland. Against the advice of many experienced voices, sometimes ignoring the opposition of powerful figures within her own administration, Jean Kennedy Smith put her trust in the instincts of Fr Reid.
Together they played a critical role in delivering the provos.
Earlier this week, in her 93rd year, she died in New York. She was the last survivor of the nine-member Kennedy clan, probably the best known Irish-American family of the past century.
Although her brother John served as US president and two others, Bobby and Teddy, were also famous politicians, Jean was arguably the Kennedy who made the most significant contribution to 'the old country'.
The famous Irish-American dynasty
She was born in February 1928, the eighth of nine children, five girls and four boys, in a wealthy Massachusetts family. Her grandfather on her mother's side, John Fitzgerald, had served as Mayor of Boston. She was a teenager when her father, Joe, served as US ambassador in London from 1938-1940.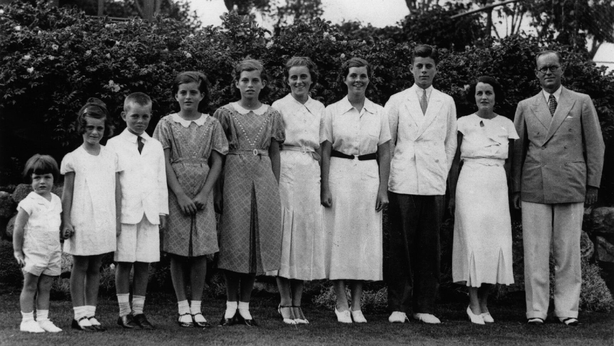 When she was 16 her oldest brother, Joe, a US Navy bomber pilot, was killed in an aircraft explosion over the English Channel in 1944.
She was educated at Catholic schools and graduated with a degree in English from Manhattanville College of the Sacred Heart. She was athletic - a tennis player and swimmer who also loved sailing.
Robert D McFadden of the New York Times described how she introduced future wives to three of her brothers - Ethel Skakel, a Manhattan classmate to Robert; Jacqueline Bouvier, a friend, to John; and Virginia Joan Bennett, also a Manhattanville student to Edward (Teddy).
The 60s were devastating years for the Kennedy family. In 1961 their father, Joe, was left incapacitated by a stroke. Jean's husband, Stephen Smith, a New York financier, took over the management of the Kennedy family fortune.
Two-and-a-half years after he took up office at the White House, in June 1963 John became the first serving US president to visit Ireland. His sister, Jean, was one of the travelling party he introduced to the cheering crowds in New Ross.
Five months later he was assassinated in Dallas in a murder that shocked the world.
In June 1968 another Kennedy was murdered. Senator Robert 'Bobby' Kennedy was shot dead in a Los Angeles hotel while campaigning for the Democratic presidential nomination.
The last surviving male, Teddy, had been elected a US senator for Massachusetts in 1962 and would retain the position for an unbroken 47 years.
The death of an aide, 27-year-old Mary Jo Kopechne in controversial circumstances in 1969, probably put paid to his chances of ever becoming President. But he became one of the most respected and influential Irish-American voices in Washington.
The Kennedys and Northern Ireland
In 1971 Senator Edward Kennedy and others introduced a motion into both houses of Congress calling for Britain to withdraw from Northern Ireland and for a united Ireland.
As part of his address he stated: "The heart of the solution we offer today is the call for immediate withdrawal of British troops from Ulster and the establishment of a united Ireland. Without a firm commitment to troop withdrawal and unification, there can be no peace in Northern Ireland. The killing will go on, and the intolerable mounting violence will continue…
"Ulster is becoming Britain's Vietnam. Indeed, it is fair to say that Britain stands toward peace in Northern Ireland today where America stood in Southeast Asia in the early 1960s."
That Ted Kennedy language was tempered during the 1970s and 1980s. Irish as well as British politicians and diplomats played a role in that shift. But John Hume became his most trusted and influential 'on the ground' source.
Ted Kennedy was on a trip to mainland Europe in November 1972 when he made contact with Hume, out of the blue, and asked could they meet up. A surprised Hume scrambled the money for the air fare and headed off to Bonn.
A hugely significant relationship began. John Hume and his SDLP party developed a bond with among others, four senior Irish American politicians, Ted Kennedy, Tip O'Neill, Daniel Moynihan and Hugh Carey.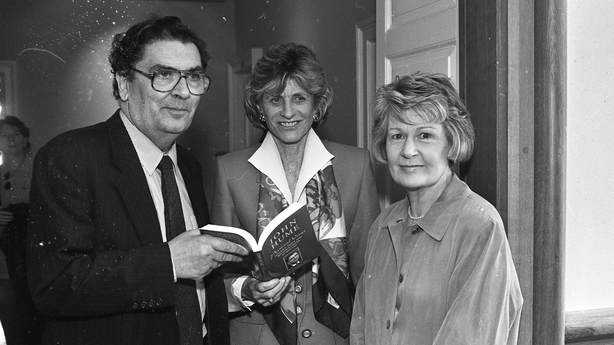 The SDLP, not Sinn Féin, had better access to the politically powerful in Washington. For some of the most powerful republicans, the Armalite took priority over the ballot box and the United States was a steady source of finance 'for the cause'.
Enter the public arena at 65
For decades Jean Kennedy Smith put different priorities ahead of a public life. She was busy rearing four children; she was also an able fundraiser for programmes to benefit disabled children and in time she became a trustee of the Washington-based John F Kennedy Centre.
But in 1993, fate intervened and the stars began to align. After a 12-year absence, Democrats were back in the White House with the election of Bill Clinton.
In Northern Ireland, republicans, led by Gerry Adams, Martin McGuinness and Pat Doherty and loyalists including Gusty Spence, David Ervine, Tom Roberts and Jackie McDonald were preparing to contemplate committing to an end to the killing.
The Gerry Adams discussions with Ted Kennedy's trusted friend, the SDLP leader, John Hume, were continuing. Hume's template of 'spill our sweat, not our blood and live and let live as neighbours' was gaining traction.
The Downing Street Declaration, signed by John Major, Albert Reynolds and Dick Spring in November 1993 meant their successors, Tony Blair, John Bruton and Bertie Ahern would later have foundations in place to work on.
Teddy Kennedy was one of those who suggested to Bill Clinton that his sister, Jean, would make a useful US ambassador in Dublin. Her appointment was announced in 1993 - her first public job, at the age of 65.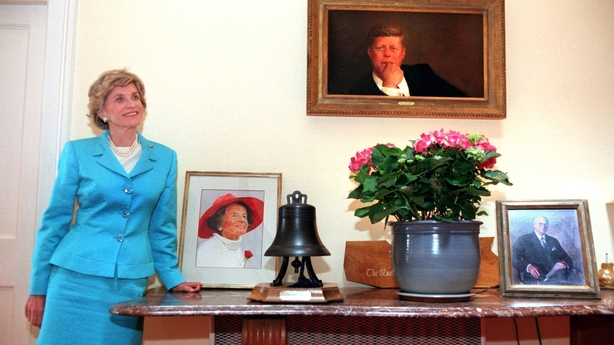 As ambassador of the most powerful nations in the world, in Ireland the biggest call she had to make and, once made, followed through on, was in relation to the provos. Could she trust Gerry Adams and the Sinn Féin leadership to deliver the IRA and commit to ending bloodshed?
She had a small number of trusted sounding boards and Fr Alec Reid was one of them. For years, from his base at Clonard Monastery in west Belfast, he had been attempting to persuade republicans to end their war.
He had the ear of many, including John Hume and Albert Reynolds, but crucially he had a relationship with Gerry Adams and Fr Reid believed Adams wanted the killing to stop.
In January 1994 Adams was granted a US visa. It allowed him onto US soil for 48 hours: he was barred from travelling more than 25 miles from New York and he couldn't raise funds.
But it was the 'game on' signal for republicans. It infuriated the British government. It was pushed by Jean Kennedy Smith, against the advice of some of her embassy staff and senior figures in the State Department. Even her brother, Teddy, had to be persuaded about it. She asked him to back her and he did so.
January 1994 was also the month when the Fianna Fáil/Labour coalition decided to not renew Section 31 of the Broadcasting Act. The Minister for Arts, Culture and the Gaeltacht who oversaw the change that allowed Sinn Féin access to the airwaves for the first time in over 20 years was Michael D Higgins
A dynamic was now at play and most of the critical work was done behind the scenes.The scale of commitment in the IRA ceasefire announcement of 31 August 1994 surprised many. A US visa for Joe Cahill had been granted on 29 August. Republican buy-in was contingent on Cahill being allowed in to the US to sell the agreement to its American supporters.
Jean Kennedy Smith was the worker bee, putting structure on the practicalities that allowed those seismic shifts.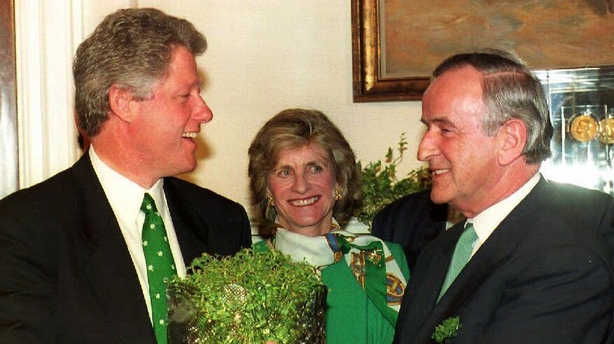 She got on well with Albert Reynolds who was taoiseach until December 1994. She had a good relationship with Rita O'Hare, a former IRA member and Sinn Féin's representative in the US. She also got to know Gerry Adams. He once gave her a present of a pup. After it bit one of her security staff, she had to explain to the Sinn Féin president how she had found an alternative good home for the dog.
Technically, Northern Ireland was outside her work area - the US currently has a consulate in Belfast and an embassy in London. But much to the annoyance of some colleagues, Jean Kennedy Smith crossed the border a number of times. She didn't confine her contacts to republicans - she had several meetings with loyalists and with any unionist politician who would see her.
Jean Kennedy Smith's support and trust didn't come without strings. After the IRA ceasefire was broken in February 1996, she made contact with senior republicans and didn't hold back on her views and expectations.
The footage of Castle Buildings on the Stormont Estate suggests that it was as crowded on Good Friday 1998 as the GPO was in 1916.
The Dublin-based US Ambassador does not feature prominently in the images. Nor does Fr Alec Reid. Away from centre stage they had the satisfaction that their instincts had proved correct.
In her case, she also knew that late night phone calls from President Clinton in Washington had helped to convince a number of prevaricating political leaders to sign up to the deal.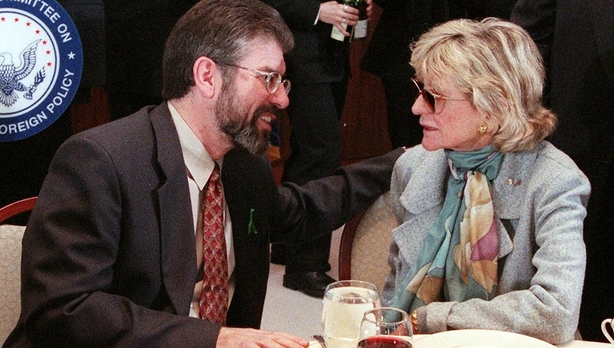 Five months later, in September 1998, she resigned from her ambassadorial post and returned to the US. Job done. As a parting gift, she was awarded honorary citizenship. At the ceremony, President Mary McAleese referred to her "fixedness of purpose".
The Kennedy legacy
The Kennedys were an extraordinary clan. They were pursued, relentlessly at times, by tragedy. As often happens with power and money, infidelity and alcohol sometimes had a role in the narrative.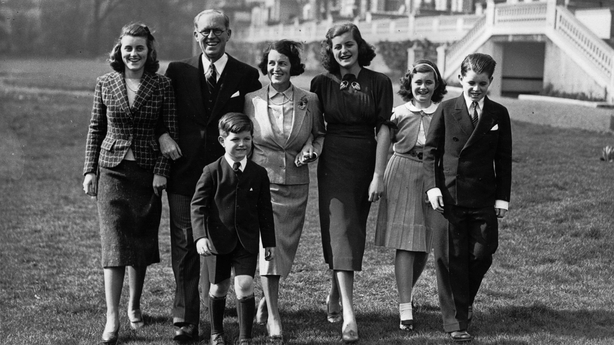 Jean lost her oldest brother, Joe, in World War II. John and Bobby were murdered. Kathleen died in a plane crash in France in 1948. Rosemary, mentally disabled and institutionalised most of her life, died in 2005. Patricia, who had once been married to British actor Peter Lawford, died in 2006. Eunice, a champion of the Special Olympics and a regular visitor to Ireland, died in August 2009. Jean didn't get to the funeral of Eunice, because she was at the bedside of her last living sibling, Teddy. He died a fortnight later from brain cancer.
Those unionists who dismiss the Kennedys as unconditional supporters of republicans do them a disservice.
Jean made known her views to the IRA in very explicit terms after the breaking of the ceasefire in 1996. In March 2005, Teddy (and others including Hilary Clinton) saw the sisters of IRA murder victim, Robert McCartney, rather than Gerry Adams and his touring party during their Saint Patrick's Day visit to Washington.
Robert McCartney, an innocent man had been killed two months earlier and the IRA covered up what happened; the Northern Bank had been robbed the previous December. Senator Kennedy stated publicly to the IRA "there's a time to hold them and a time to fold them". He left no space for ambiguity. He told them to go away.
Just six months later the IRA put their weapons beyond use and cleared the way for a Sinn-Féin/DUP led power-sharing administration, a version of which is in office today. Who were the two independent witnesses who observed the IRA decommissioning their guns? Protestant minister, Harold Good and Catholic priest, Fr Alec Reid - Jean Kennedy Smith's sounding board.
In May 2000, at a function in Washington when interviewed by RTÉ's Mark Little, Jean Kennedy Smith quoted remarks made by her brother, John, a year before his assassination: "As the dust of centuries has passed over our cities, we too will be remembered not for victories or defeats in battles or in politics, but for our contribution to the human spirit."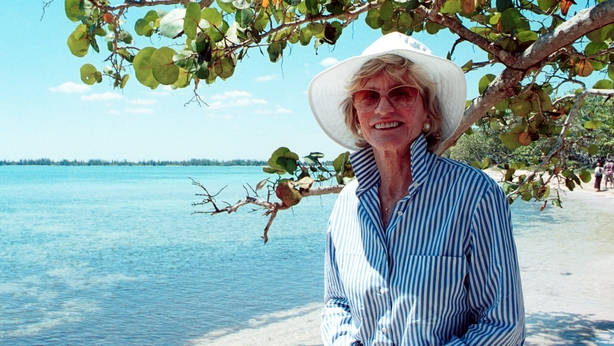 Few would argue that Jean Kennedy Smith, the last of the line, made her mark.