In the 1993 cult classic film Groundhog Day, actor Bill Murray was trapped in a never-ending loop that saw him imprisoned in the same 24 hours nightmare over and over again, seemingly condemned to his depressing, infuriating fate.
Eventually, through finding the right partnership that was hidden in front of him all along, he escaped, and a new day dawned.
Lucky him.
Anyone who has been glued to Irish politics with interest as much as exasperation over the past 125 days, and counting, will know how Mr Murray's character felt for the majority of the film.
But while a new day might finally be about to dawn for Irish politics, with predictions a draft programme for government text could be agreed by Fine Gael, Fianna Fáil and the Greens this weekend, this modern fairy tale's script is far from over.
Unlike Bill Murray and his happy ever after conclusion, the road out of the constitutional crisis caused by the Saturday 8 February general election three way tie remains far from clear, with pot holes - never mind sheer cliffs - still potentially blocking the way.
While a draft agreement expected to stretch to more than 100 pages is likely between now and early next week at the latest, a government will only be formed if - and it is an if - Fine Gael, Fianna Fáil and the Greens' grassroots back the deal.
Depending on what happens over the coming days, a new government could be formed.
But equally, such a government may only last a few short months, or be rejected completely causing at least one party leader to fall.
If events swerve off the intended script, Independents rather than the Greens could also suddenly enter a make-shift coalition, Sinn Féin could be handed an unexpected route to power - and a second election may even be called, if President Michael D Higgins agrees all options have been considered.
The competing conclusions mean it is far from clear what will happen next as Fine Gael, Fianna Fáil and the Greens attempt to patch together a draft programme for government text this weekend.
A new day might be dawning but, unlike Bill Murray's character, the sun is not quite shining on Irish politics, just yet.
The options for the coming weeks:
1. A new government is formed
After 125 days, and counting, of political games since the Saturday 8 February general election, and more than a month of formal talks between Fine Gael, Fianna Fáil and the Greens, the most likely option is the most obvious: a new three-party government.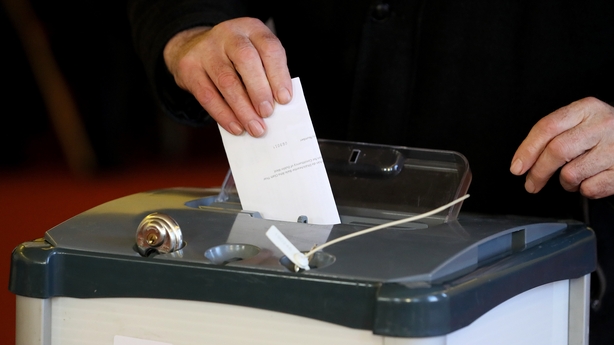 In the simplest version of this scenario, the three parties will complete their negotiations on a draft programme for government text - effectively the framework outlining what they will commit to doing in power - before living in relative harmony for the next five years.
The draft text - which was originally expected last week, and the week before that as well - was predicted to be available by Tuesday 9 June or Wednesday 10 June this week, but has instead suffered one of many negotiating delays.
It is now expected to be published between Friday 11 June and early next week, before being sent to the grassroots members of the three parties for approval during a mooted 'Super Tuesday' US-style voting day on Tuesday 23 June to allow for online debates to take place and postal votes to be filed.
Should the grassroots members of Fine Gael, Fianna Fáil and the Greens back the deal - a far from guaranteed result - the Dáil is likely to meet in the final week of June to formally elect a new taoiseach and a new cabinet, most likely on Thursday 25 June or Friday 26 June.
Such a move will allow the new taoiseach to appoint 11 people to the new Seanad on Friday 26 June, with the new Seanad sitting on Monday 29 June.
This in turn will give the two houses of parliament just enough time to sign off on renewing key legislation which risks running out by the end of June, including the Offences Against the State Act and some anti-terror/gangland legislation.
And, just like that, an 84-TD government with a four TD majority and the likelihood of some Independents support from the opposition benches will be formed.
Happy ever after, right?
2. A government is formed, but only lasts a short number of months
It's nice to believe in fairy tales.
But Irish politics has an all too frequent habit of rolling poisoned apples into most affairs.
If as expected a draft programme for government text is agreed, and if this text survives the slings and arrows of outrageous fortune, which will come from the grassroots members votes, in theory the new coalition will be able to last five years.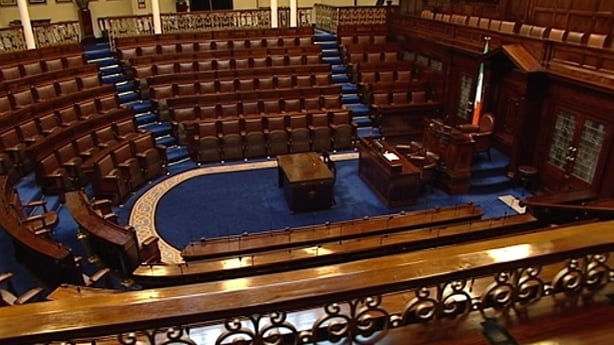 Indeed, many people have already pointed to how the cobbled together 2016-2020 government of Fine Gael, the Independent Alliance, unaligned Independents Katherine Zappone and Denis Naughten, and a confidence and supply deal with Fianna Fáil lasted longer than almost anyone expected.
Theory can be tricky though, and in practice most already see the fissures developing between the three parties' tectonic plates - with the "national interest" logic of ensuring there is a stable government to drag Ireland through the immediate aftermath of Covid-19 not necessarily stretching to remaining together long-term in the bruising environment of more mundane politics.
While both insist they have left their civil war baggage behind them, Fine Gael and Fianna Fáil will be fully aware their decision to join forces means they are now at risk of being seen as being the same "establishment" grouping, risking one of the two parties' votes evaporating.
For the moment that party appears to be Fianna Fáil, which has seen its poll support slump to the mid-teens compared to Fine Gael's low-30s level in the Covid and post-general election world.
Micheál Martin may well be about to achieve his political life-long ambition to become taoiseach.
But with Sinn Féin given relatively free reign in opposition, it is an open question whether his party colleagues will be keen for the deal with Fine Gael to last too long.
Similarly, even if the Greens grassroots vote in favour of any draft programme for government text, it is far from clear if they will remain in the coalition for its entire presumed five year term.
In a position seen as both admirable and infuriating by its political rivals, the Greens are for now sticking firmly to their red lines of 7% emissions reductions year-on-year and other key matters.
But if these targets prove impossible to implement due to any economic problems affecting Ireland, the first hurdle of which will be this autumn's budget, it is unclear if there will be enough reasons for the Greens to remain in power.
A return to any form of austerity due to the financial impact of Covid-19, a situation which has been strongly hinted at in recent weeks, would also put intense pressure on the more left-leaning wing of the Greens which includes many of the 12-TD parties 10 new TDs who won seats in the general election and November's Dublin Fingal by-election.
As sources close to the Green's deputy leader and now confirmed leadership candidate Catherine Martin told the Irish Times this week, Ms Martin "desperately wants a deal" before adding pointedly "that she can support".
How long that support would last is a legitimate question.
3. The draft programme for government text is rejected and a weeks or days' long, time-limited government is formed
If life is complicated, political life is like solving a Rubik's Cube and a complex equation at the same time. Blindfolded.
If the likely draft programme for government text is rejected in the coming weeks by the grassroots members of either Fine Gael, Fianna Fáil or the Greens, a potential legislative nightmare awaits.
Before Leo Varadkar can think about whether to seek the help of another political group or to drop into his now near-neighbour President Michael D Higgins in the Phoenix Park, he is likely to be told by officials a more practical problem must be solved.
As noted above, at the end of this month a small but crucial handful of laws will run out, including elements of the Offences Against the State Act and sections of anti-terror and anti-gangland legislation, including some relating to the special criminal court.
This would normally not be an issue, with little to no real debate on the renewal of the public safety laws.
However, a failure to form a new government after the Saturday 8 February general election has created a potential constitutional mess.
While all 160 TDs have taken their seats in the Dáil, only 49 new senators are now in place in the Seanad, with 11 seats for now remaining unfilled.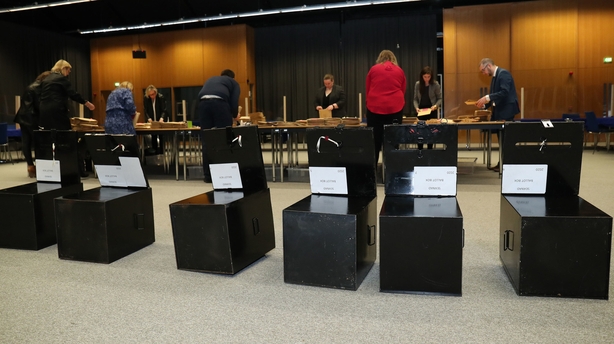 This is because the new taoiseach in the next government is responsible for nominating individuals to these roles, a decision that cannot be taken before he or she is appointed.
If the draft programme for government text is agreed and supported by Fine Gael, Fianna Fáil and the Greens' grassroots members in time for a new government to be elected before the end of the month, the issue does not arise.
But if this does not happen, a serious legislative quagmire occurs.
It has been suggested by negotiation team sources in recent days that a "plan B" could see a time-limited, short term government designed to last for a matter of days or weeks elected by the Dáil to overcome the problem.
Similarly, it has been indicated that an agreement could be reached between parties to allow the current Taoiseach Leo Varadkar to nominate 11 new senators, most likely with some 'helpful' suggestions from other parties in return for their support.
But both options are legally sensitive, and fraught with difficulty.
4. The draft programme for government is rejected by either Greens or Fianna Fáil's grassroots members
No one should be under any misunderstanding that the likely publication of the draft programme for government text in the coming days will be the end of the political drama.
Instead, it is likely to be just the start of it.
Should a text be agreed by Fine Gael, Fianna Fáil and the Greens' negotiating teams, it will be sent to all grassroots members of the parties for discussion, debate and ultimately a vote.
It is widely expected that, other than a few concerns about formally agreeing to a deal with their former sworn enemy and now seemingly new best friend Fianna Fáil, Fine Gael's members will largely back the deal.
This is in part due to the fact the party's votes are based on a college electoral weighted system which at the present time will see the party lean towards supporting the deal.
Fianna Fáil and, in particular, the Greens are a different matter entirely.
There is by now audible disquiet within Fianna Fáil as to whether the party should go into formal coalition with Fine Gael, with noticeable concerns about the party's falling poll ratings and the potential rise of Sinn Féin in opposition.
The latter view has been heightened by the fact Fianna Fáil won 38 seats (including the seat retained by Ceann Comhairle Seán Ó Fearghaíl) in the general election, compared to Sinn Féin's 37 from 42 candidates.
On Friday, at the same time as the country was focusing on Taoiseach Leo Varadkar's Covid-19 lockdown easing speech, Fianna Fáil leader Micheál Martin formally said the party's grassroots' votes will occur by postal ballot.
The postal ballot decision is officially for Covid-19 safety reasons, although some believe it may also cut down on debate, limiting the risk of the middle ground in Fianna Fáil being swayed to reject the deal.
Any rejection, of course, would place further pressure on Mr Martin, who will be as aware as anyone about the rumblings of a change of leader.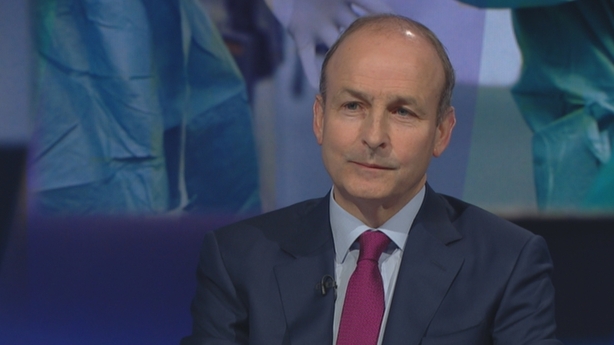 While he has overcome the challenge before, a failure to have the government deal supported by his grassroots members would change the dynamic significantly.
The same issue is even more apparent among the Greens' grassroots members, just under two-thirds of whom will be need to support any draft programme for government text if the three party government is to be formed.
With a younger membership, long-term commitment to strict environmental policies and a growing left-wing element of the party which is at best cautious towards Fine Gael and Fianna Fáil, the bar a deal must reach has been set high.
And it is for now unclear if the Greens' membership will feel that bar has been reached.
Much will depend on the public and private utterances of the Greens' deputy leader Catherine Martin, who announced at the start of this month she will contest the party's leadership against Eamon Ryan.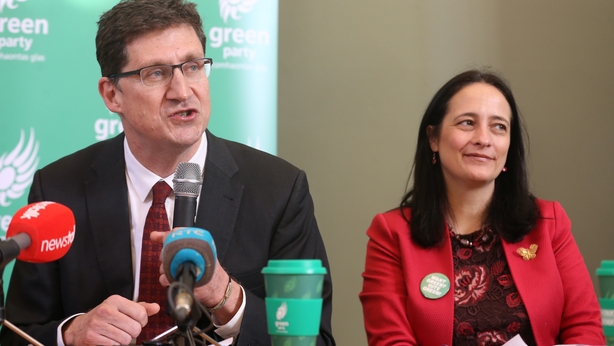 Ms Martin is the Greens chief negotiator in the talks with Fine Gael and Fianna Fáil, a position she was requested to take up by Mr Ryan.
In theory, this means both politicians are tied into the deal.
But politics is never that simple and, for many, the programme for government vote will be seen as an internal party referendum on Mr Ryan's leadership as much as a ballot on the deal itself.
Should the deal pass, Mr Ryan will be in a relatively strong position to lead his party into government as he will be able to rightly say he has led the party back from no Dáil seats in 2011 to the centre of government less than a decade later.
But should the deal be rejected, Ms Martin - who it should be remembered voted last month against going into talks with Fine Gael and Fianna Fáil, before being "promoted" to chief negotiator - would have an equally strong hand when the party leadership vote occurs later this summer.
5. The draft programme for government is rejected, and the Independents come into the fold
If the Greens in particular reject the deal, there is a back-up option.
In recent days, the three parties' leaders Leo Varadkar, Micheál Martin and Eamon Ryan have met three loosely arranged independent technical groups, all of which could fill a gap if required.
The eight TD Regional Independents group, the six TD Rural Independents group and the three TD Independents Group are what can be politely described as eclectic.
The first group includes former ministers Denis Naughten and Sean Canney; ex-Fine Gael members Peter Fitzpatrick and Verona Murphy; controversial TDs Michael Lowry and Noel Grealish; and new TDs Cathal Berry and Matt Shanahan.
The Rural Independents group consists of Mattie McGrath; the Healy-Rae brothers; new TD Richard O'Donoghue; ex-Sinn Féin TD Carol Nolan; and Michael Collins.
And the Independents Group involves Marian Harkin; Michael Fitzmaurice and Michael McNamara.
While all three groups had hoped they would be called to act as fully fledged members of a four-leg coalition, the story - so far - has not worked out quite as planned.
Instead of a seat at the Cabinet table, the groups have effectively been told in recent days to wait outside and that they will be given individual TD deals in return for support from opposition on certain votes, depending on what the potential new government needs at any point in time.
The offer, and the length of time it took to be made, is understood to have led to some frustration among Independents, most notably Michael Fitzmaurice, who took to RTE's News at One programme to voice his anger.
However, if the Greens vote against a draft programme for government deal, the door which was previously politely closed on the Independents could be flung back open, with some Independent TDs asked to fill the 12 TD gap left by any Greens revolt.
In theory, such a move would be difficult, as instead of negotiating with a single entity, Fine Gael and Fianna Fáil would be left to discuss a large swathe of competing demands from Independents.
However, the issue was overcome in 2016, and there is a school of thought that negotiating with politicians who want to look after their out constituency could ultimately prove less difficult than sitting across the table from more idealistic party representatives.
6. Sinn Féin could swoop
After its general election success of winning 37 seats while running just 42 candidates, all the talk was about Sinn Féin.
That discussion soon evaporated under the intense spotlight of political realities, with the decision by Fianna Fáil to veer towards Fine Gael effectively preventing Mary Lou McDonald's party from having the numbers to form a realistic government.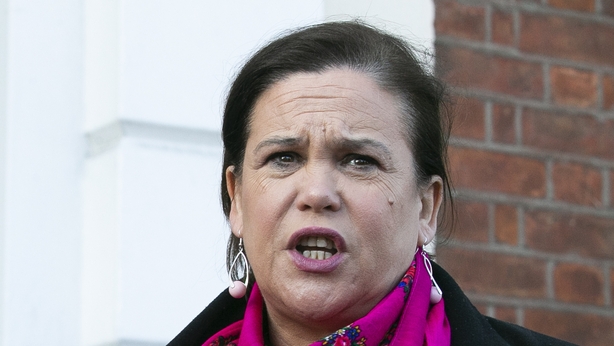 A collapse of the Fine Gael-Fianna Fáil-Greens deal, however, could potentially change matters. And while Sinn Féin sources are not pushing the issue for now, they confirm it is on their radar.
Should the draft programme for government text fail to be supported by all three parties, there are likely to be calls from some quarters for an alternative government involving Sinn Féin, the Greens and Fianna Fáil to be formed.
Such a government would have 86 seats, two more than the current most likely option.
However, it would most likely come with at least one catch.
Fianna Fáil leader Micheál Martin has been steadfastly opposed to Sinn Féin throughout his career and, other than a short contemplation on the general election weekend, has doubled down on his view in recent months saying he does not believe the party is compatible with his own.
If the current Fine Gael-Fianna Fáil-Greens option were to disappear and turning to Sinn Féin became an alternative sought by Fianna Fáil's grassroots, it would most likely leave Mr Martin - for now so close to becoming taoiseach - in a difficult if not impossible position.
A similar situation may also exist for Greens leader Eamon Ryan, who is widely seen as less compatible with Sinn Féin than his leadership rival Catherine Martin.
For now, Sinn Féin sources say while they would expect talks to take place if such a scenario emerges, they believe it may be for image reasons only from other parties.
However, an 86 TD government would be a stable alternative option. And, it should be noted, other parties like the six-TD Social Democrats only turned down talks with any government that contained both Fine Gael and Fianna Fáil, rather than just one of the parties.
7. Election - or not
The final option is, after 125 days and counting of shadow boxing, the least tangible for many: a second general election.
If the government formation talks fail or a likely deal is rejected by the grassroots members of either Fine Gael, Fianna Fáil or the Greens, Taoiseach Leo Varadkar may choose to travel to Áras An Uachtaráin to seek permission from President Michael D Higgins to call a second general election.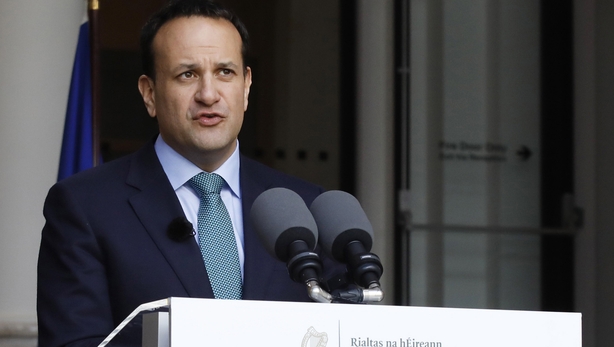 There is a school of thought within Fine Gael that this would not be a terrible conclusion.
The party, so the argument goes, has led the country through the Covid-19 crisis, has a stable low-to-mid-30s poll rating and is comparing more favourably to its most bitter rival Fianna Fáil.
Indeed, the view has included a spreadsheet showing the party could gain as many as 20 seats if a second general election is held in August - a spreadsheet which, it should be noted, was rather helpfully leaked out to journalists just as talks were at a tense stage.
In addition, a second general election could technically be held if there is a clear Covid-19-free window in late summer, and allow Fine Gael to capitalise on any support it has gained in recent months.
However, the argument does forget the most important adage of politics - namely that people vote on what you can do for them, not what you have done for them - leading other party members to remind colleagues of the risk of Covid-linked financial cuts impacting on votes alongside a potential further growth of Sinn Féin.
If the Fine Gael-Fianna Fáil-Greens government fails to get off the ground, the decision to seek a second general election will also not just be Leo Varadkar's to take.
Under the Constitution, the President has the final decision on whether this should take place
This rule is normally a mere formality. But it also means the President can decline the request for a general election, if he or she believes all options have not been considered by parties on how a government representing the peoples' votes could be formed.
While it is unknown what President Michael D Higgins' thinking on the hypothetical scenario is at this stage, unlike on previous occasions it is open to question whether all options will have been fully explored.
Suitably clear as mud on what the outcome will be, then, as the Groundhog Day government formation drama lurches on to its next stage.