At times it feels like we have been captured in a stage play, of Shakespearean magnitude.
We are still in Act One, and this particular drama still has some way to go before it comes to a close.
Perhaps The Bard put it best in Macbeth.
"Tomorrow, and tomorrow, and tomorrow, creeps in this petty pace from day to day..."
Life has moved at a snail's pace.
When Covid-19 arrived, there was no time for a rehearsal.
We have been in the doldrums. 
No wind in our sails. 
People have dug deep to find cause to smile. The journey to get to here has already been energy sapping. 
The good news is that the easing of restrictions in Phase 1 did not result in an increased spread of coronavirus. We have performed well on the greatest stage of all - the act of survival.
The Cabinet moves yesterday to speed up the roadmap will also bring encouragement and in time, open up more social life, travel, tourism and shopping opportunities. However, the rule on no unnecessary travel continues until 29 June.
The bad news, if you like house parties, is that the Chief Medical Officer does not appear to be a fan of Swedish House Mafia. We may have swept the virus off the streets, but not so we can entertain it in houses, and so those epic all night long parties, must be put on pause. While the summer may be saved, no mass gatherings will be allowed until the autumn at the earliest.
The recent hot summer weather was something of a lift for people. It was nice to see so many out and about, relaxing in parks, or on the streets, mostly honouring the social distancing guidelines. But it may have fuelled a bit of partying, letting off steam.
In recent days, the sun has given way to cloud and somewhat cooler weather. Hopefully summer has not deserted us, like our much missed freedoms. Wouldn't it be great to wake up, to discover this has all been a midsummer night's dream and much ado about nothing?
The other good news is that international travel may resume within weeks. So Irish families who have endured a torrid time, with so much uncertainty, may be able to look ahead with hope to proper summer holidays. The aim would be to permit travel to countries where the spread of the virus has been curbed to the same degree as in Ireland.
It's been a major collective achievement to get to this point, with the low levels of virus circulating and cases and deaths reducing. Yesterday, there were just 140 confirmed Covid-19 cases in hospital, with 37 confirmed cases in intensive care.
We are entering Phase 2 on Monday and our itinerary has changed. With the fast-tracking of changes politicians appear to have adopted a more hands-on position, although public health advice will still be crucial. Up to now, the slow pace and plans for the easing of measures did not feel like major change was coming anytime soon. 
The images of people in other parts of Europe enjoying café culture, both indoors and outdoors, did not help our spirits. Now being able to travel within a county will help make it feel like change is in the air. Hotels and pubs will be open sooner than expected.
Businesses need to know now if the rule on two metres is going to change to one metre. For example, might the advice be that two metres is recommended but one metre is acceptable in certain sectors. That's because a business decision must be taken now on whether to reopen and to fund the physical changes required to meet a two-metre or one-metre rule.
No one will be thankful to have paid the new high cost of installing Perspex for two-metre distancing, only to find later that one metre is okay.
The five-stage plan is now cut to four stages and people can dream to hope. Of course, much depends on the path of the virus and personal responsibility in the weeks ahead.
The Covid-19 crisis has undoubtedly taken a toll on the mental health of the nation. For those who already had mental health issues going into the 'lockdown', it has been an unimaginably difficult period. So too for their families and loved ones. While online mental health supports can be helpful, in certain limited areas, for many patients, the one to one consultation in the privacy of a neutral clinical environment is essential. 
Home is not a good place for a person who desperately needs residential inpatient care. A teleconference in a home bedroom or sitting room, can not replace the professional intimacy of an outpatient appointment, or group aftercare session, in a hospital or treatment centre. To suggest that tele-medicine is a big answer to mental health care, is to misunderstand the nature of psychiatric conditions and the needs of patients. 
 While there has been much focus on caring for people with Covid-19 and the backlog of operations for non-Covid-19 patients, there is likely to be a similar flood of people with mental health issues who will need urgent attention.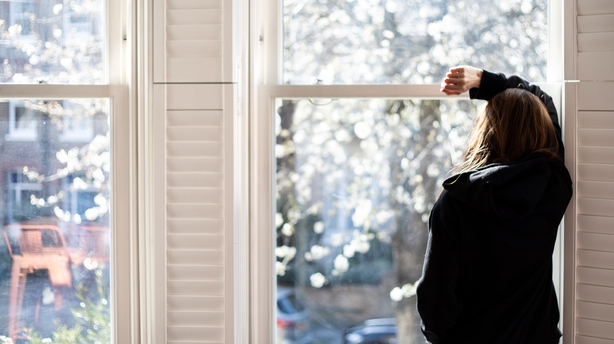 Medical experts are concerned we could see a big rise in anxiety and addiction issues, as people have been forced to try and cope at home, during the emergency, without the normal healthcare supports. For example, this may have led to a rise in cases of agoraphobia, or obsessive compulsive disorders.
Health staff have also been extremely vulnerable. Many were infected and many witnessed the death of patients from coronavirus, in the most difficult of circumstances. This may lead to more cases of post traumatic stress disorder among staff. 
The overall impact of Covid-19 has been a loss of control, making many people feel always on guard, with a heightened level of stress. The physical and mental impact of this virus will be with us for a very long time to come. And we are not even halfway through our journey yet with Covid-19, based on the current roadmap to get us to the exit.
For some people, there is a new item on their weekly shopping list - face coverings. Some of the bigger stores are stocking them too. You can see a lot more people out and about wearing them. It gives some people a sense of protection. The official position is that face coverings are recommended when people are on public transport, or in places where social distancing is difficult. 
The wearing of masks in public has been an advisory, not a requirement. The Minister for Health did appear to put a stronger emphasis on it last week when he said people should wear face coverings. Currently, it is a personal choice. And there are mixed views among the experts as to the benefit.
Also, were the State to make it a mandatory requirement, it could be faced with a need to supply masks or face coverings to those who can not afford them, or can not obtain them. Making face coverings mandatory could also open up the potential for confrontation in public, if some people decided, not to wear them. At this point too, with the new changes in the roadmap, and greater easing of restrictions, it would probably look odd to make masks mandatory.
A study published in The Lancet medical journal recently found that there was low certainty evidence that wearing face masks can protect the public against infection. In any event, nothing can replace the value of social distancing and good hygiene to protect against Covid-19. Research suggests that physical distancing of at least a metre is linked with a "large reduction" in Covid-19 infection. Plus it shows that staying two metres apart can be even more effective.
The reaction among some people to hear that some big chain stores stores will open next week, kind of tells you how our Richter-scale of excitement has been recast, in lockdown.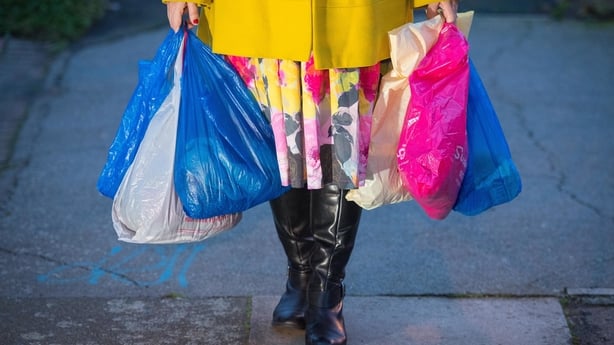 People have seen decisions now showing how the roadmap is not fixed in stone and it offers hope for the future that Ireland might move even faster with some changes, to return life to some kind of normal.
Since the coronavirus emergency began here, there have been over 60 live weekday media briefings held at the Department of Health. These have been led most days by Dr Tony Holohan, the Chief Medical Officer. In this arena, there have been moments of drama, terrible tragedy and relief.
Dr Holohan has delivered some of the most important lines - perhaps like a Hamlet or more Henry V in this national story. He has been supported by experts from various areas but never upstaged and has held the leading part. His address each day has been agenda setting.
Now with the reduced number of Covid-19 cases and fewer meetings of the National Public Health Emergency Team currently required, the plan is to reduce these live briefings from next week, with Phase 2. 
It signals a change in where we are with the virus. From next week, the aim is to have briefings at the Department on a Monday and on a Thursday (after the NPHET meeting that day). No doubt it will be something of a respite for the health officials, the public and media too.
The briefings have offered the public a valuable insight into the thinking behind various decision making, and allowed questions to be posed, on a dynamic issue that has affected the lives of every single citizen in so many different ways. 
The HSE has not taken a backstage in proceedings either. It has been holding its own weekly live briefings too, which have provided important operational details about how the health service is coping and planning ahead. It has also helped the HSE to show it is a separate statutory entity to the Department. 
The HSE briefings used to take place on Sundays and now are expected to happen on either Thursdays or Fridays. In its own strange way, the coronavirus emergency has brought to a national stage, a wide cast of health service characters, many of whom were not nationally known up to now.
There remains some concern that the full health service testing and tracing capacity has not been put to the test. The HSE has done over 350,000 tests with around 21,000 done in the past week. It has done a significant job in developing the capacity to be able to perform 100,000 Covid-19 tests a week. But the current demand is for only a fraction of that and the full capacity has never been tested. 
The plan to do weekly testing of health staff in nursing homes over the next month will increase the demand on the system.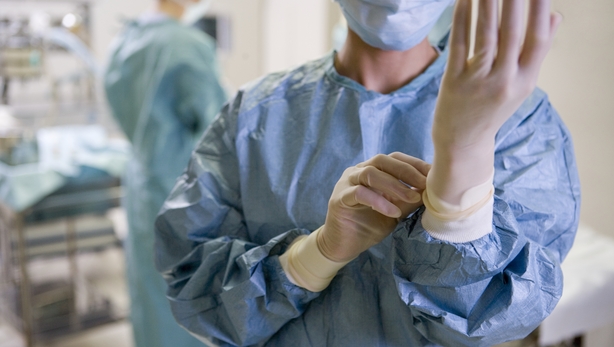 Despite the achievements and work by many people in a short space of time, the test and tracing times could still do with further improvement. As the HSE said at its briefing yesterday, its target time for referral for a test and contact tracing results to be done within three days is not yet being achieved in 90% of all cases. Currently it is being delivered in around 82% of cases. 
The ability to perform tests and track down close contacts as quickly as possible, is central to Ireland moving ahead.
Last week, the Minister for Health waited three days for his test result. We also learned late last week that just 60-70% of close contacts of confirmed cases in meat plants have been contacted. The HSE has disputed those figures, saying the average is closer to 90%, and that the 60-70% just applied to one setting.
That's a major concern, especially given that currently with all testing, 7.2% of close contacts of confirmed cases, are proving positive.
The big question is - were we to face a surge in cases in the future and the HSE had to perform 100,000 tests a week and do contact tracing, how would that performance look? Hopefully we never need to find out the answer.
Up to now, we have been taking baby steps in daily life, all the while social life has been on hold, mental health under pressure and the economy in a precarious position.
Some may feel that the abundance of caution in how Ireland has managed the crisis has resulted in an excessively conservative approach. In this coronavirus drama, up to now we have been captured in a moment, frozen in time, unable to move to the next scene. 
The script writers at the National Public Health Emergency Team are certainly well-versed but have their limitations too. And as with any play, there must be a director to lead the players, and maybe rewrite the script.
We have been through the prologue with coronavirus, and are finishing part one of this act.
A change of scene is coming, can the epilogue be far behind?
As we exit stage left, from the curtain call - no repeat performance please.