The clock is finally ticking down on this caretaker Government. This week the pace and timing of the process in forming a new government, now largely in the hands of Fine Gael, became much clearer.
While the party arguably took a few missteps on Thursday there is no doubting that it has also been reinvigorated by its handling of the current Covid-19 crisis.
In the words of one of its opponents, "they've fewer seats but more power".
The formation of the next administration hinges, it seems, on a third political party joining Fianna Fáil and Fine Gael along with a group of Independent TDs.
The Greens look at this point unlikely to take the plunge. However, there remains optimism within some in Fine Gael that this could all change in a few weeks.
Labour, too, may well come back into play with its new leader Alan Kelly now in place.
There are some who believe that future talks with the Social Democrats are not entirely out of the question either.
Indeed could Labour and the Social Democrats contemplate making the leap together? It may sound a little far-fetched but it's a prospect exercising the minds of some strategists around Leinster House.
But if all that fails, could a team of free-thinking Independents be put together? A team that would be required to have the discipline and durability to serve in a government built to last four to five years?
Here we pick a team of 15 Independent TDs - as they might line out on a GAA team.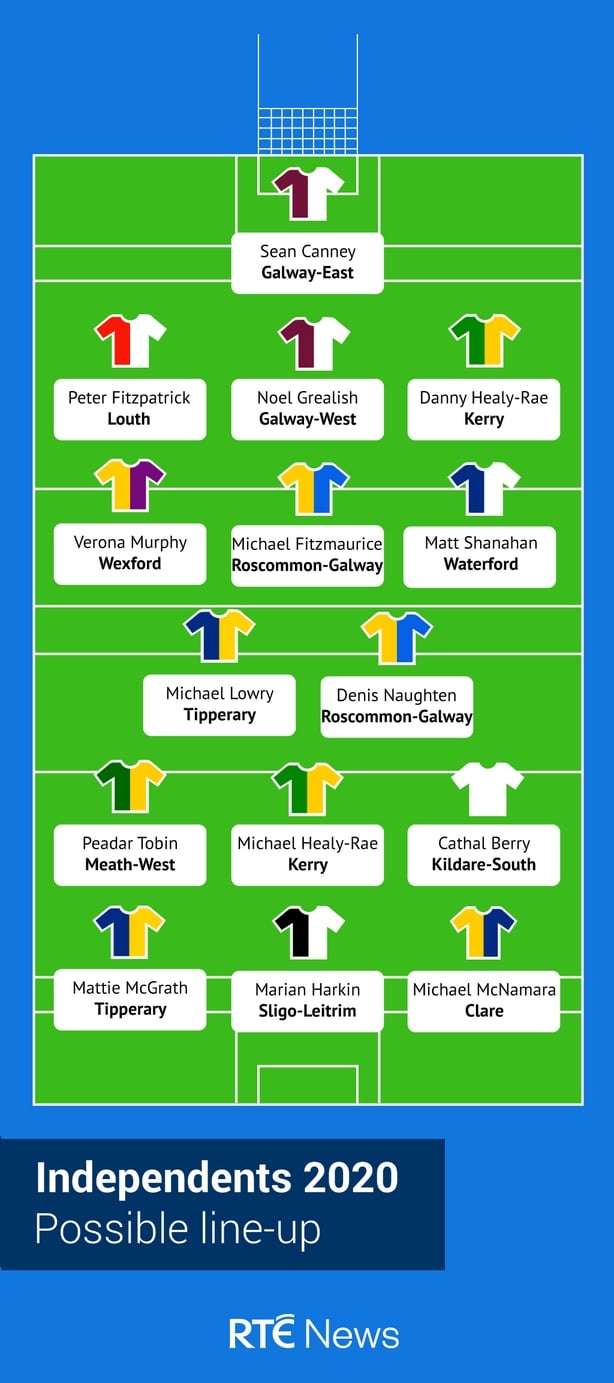 ---
1. Seán Canney, Galway-East - Goalkeeper
Still a Minister of State in the existing Government, Seán Canney voted for both Leo Varadkar and Micheál Martin when the Dáil endeavoured to elect a Taoiseach after the General Election.
He is well regarded by all sides and his ministerial work has focused on rural regeneration. That's a theme likely to be embraced again by the next government.
Famously he won the toss against Kevin Boxer Moran to first serve as OPW Minister in 2016. Both men agreed to rotate the role.
However, there was only one rotation and Mr Canney showed good grace during the controversy that followed. He was later rewarded with another ministry.
Likely to be the first name on the Independent team sheet for any new government.
---
2. Peter Fitzpatrick, Louth - Right Corner-Back
A tenacious TD who never recoiled from robust exchanges particularly during Oireachtas Committee hearings.
He left Fine Gael in the aftermath of the abortion referendum saying he at times felt isolated in the party because of his views.
The Louth TD rejected approaches from Fine Gael as the party sought his support in a bid to shore up support in the final moments of the last Dáil.
However, he could be within the government fold again especially given he is now part of the regional Dáil group.
This team of largely Independent TDs appears very open to the idea of supporting a government.
---
3. Noel Grealish, Galway-West - Full-Back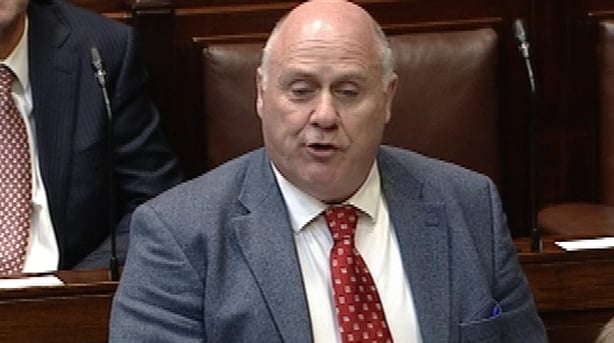 He was a controversial figure for much of 2019. His opposition to a direct provision centre opening in Oughterard in Galway saw the TD tell a public meeting that African migrants arriving into Ireland were "economic migrants" who "sponge" off the system.
He would later claim in the Dáil that €3.54bn had been sent from this country to Nigeria in personal remittances over eight years. One Government Minister described the comments as disgusting.
However, Noel Grealish has been a fairly consistent supporter of the last government and his vote could be crucial to the next one's survival too. Generally he keeps the focus on issues affecting his constituency.
---
4. Danny Healy-Rae, Kerry - Left Corner-Back
Not naturally a left-sided politician perhaps, Danny Healy-Rae would join this team as part of a fraternal unit.
His brother Michael is likely to play in a more advanced position if the pair supported the next government.
Never one to shy away from an opponent, some of Danny Healy-Rae's exchanges with the former Transport Minister Shane Ross bore all the characteristics of the most abrasive variety of corner-back play.
The Kilgarvan TD has expressed scepticism about climate change and strongly resisted a tightening of the laws around drink-driving. His Dáil contributions almost always highlight local issues.
---
5. Verona Murphy, Wexford - Right Half-Back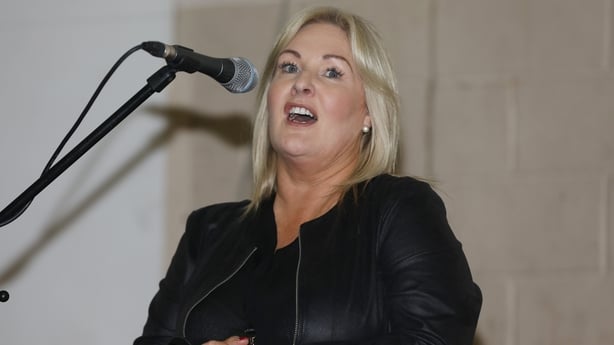 A controversial figure who parted ways with Fine Gael on a discordant note. The by-election campaign last November in Wexford saw her make remarks linking asylum seekers with Isil. She subsequently apologised.
Over the course of that campaign she also called for the abolition of the Road Safety Authority.
The Taoiseach would later say that he was glad she was not elected for Fine Gael in that contest.
However, Verona Murphy was returned to the Dáil in February's general election. Commenting through a spokesperson recently, she was open to Leo Varadkar remaining on as Taoiseach for the duration of the Coivid-19 crisis.
The former President of the Road Haulage Association suggested that a programme for government could be negotiated after the health emergency had passed.
---
6. Michael Fitzmaurice, Roscommon-Galway - Centre Half-Back
An experienced politician with close to six years' Dáil experience. He came within minutes of togging out on the government side in 2016 but ultimately stayed on the opposition benches.
He has maintained a good working relationship with some in Fine Gael most notably the Tánaiste Simon Coveney.
The former member of the Independent Alliance is now part of the Dáil's Independent technical group and would be closely aligned to fellow Independents Michael McNamara and Marian Harkin.
He will be mindful of the changed circumstances created by the Covid-19 crisis but will still push for more State investment in the regions.
---
7. Matt Shanahan, Waterford - Left Half-Back
This first-time TD will advocate strongly for improved cardiac care in Waterford. He will also place an emphasis on trying to secure university status for the city's Institute of Technology.
A relatively new politician he was co-opted on to Waterford City and County Council in January 2019. He quickly joined the influential Regional Technical Group in the Dáil heightening the possibility that he could be part of a bloc supporting the next government.
He will be mindful though that the Fine Gael leader has warned there will be nothing on offer for constituencies to get Independent TDs on board.
---
8. Michael Lowry, Tipperary - Midfielder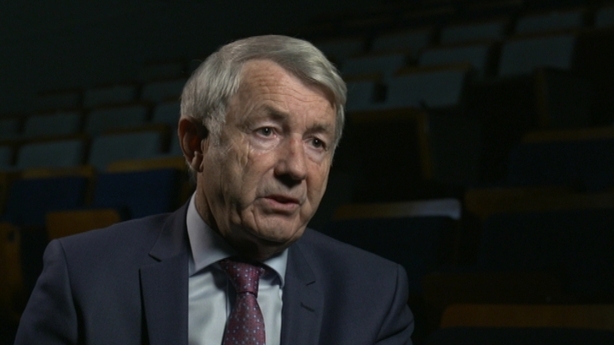 The poll-topping Independent TD has supported both Fine Gael and Fianna Fáil-led governments since 2007.
The key for him once again will be access to ministers and government departments to keep the needs of his constituency centre stage.
Possessed of finely tuned political instincts, he would be an influential presence among many Independents who might support the government.
His controversial past often means that those in power feel uncomfortable speaking about the support he offers them. Still he is has been an important cog in structure that kept the last administration in place.
He spoke to Leo Varadkar twice on the phone in advance of backing him in the vote for Taoiseach in 2017.
---
9. Denis Naughten, Roscommon-Galway - Midfielder
He moved swiftly to form the Regional Group on the first day the Dáil met following the general election. This indicates that he is one of the driving forces in the 33rd Dáil.
He was forced to depart the Cabinet in 2018 amid controversy over his contacts with a bidder for the national broadband contract.
Months later he was found by an independent report to have done nothing wrong during his time as communications minister.
He is likely to keep a focus on ensuring there is a fair share of resources for the regions, while acknowledging the scale of the economic pressures created by the Covid-19 crisis.
Things like remote-working facilities in rural villages could be a priority for the former Fine Gael TD first elected in 1997.
---
10. Peadar Tóibín, Meath-West - Right Half-Forward
Not an Independent TD but the Aontú party leader is his party's sole representative in the Dáil. He left Sinn Féin in 2018, "with a heavy heart" after the party suspended him when he voted against legislation on abortion.
He would later say that Sinn Féin TDs had little if any influence over policy and promised to build a party that would represent the views of its members.
He is open to talking about government formation. It's understood he has already made contact with Fine Gael.
Aontú says it would engage with others to provide livable incomes for all and to develop an exit strategy from this health crisis that would not burden the next generation with debt.
---
11. Michael Healy-Rae, Kerry - Centre Half-Forward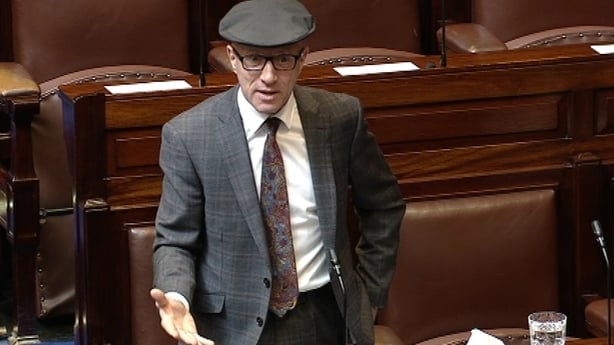 He knows exactly the intricacies of forging agreements with governments through the part he played when his father Jackie twice held the balance of power.
Back then there was a list of constituency projects drawn up which government agreed to prioritise. It included a large number of road improvement works in Kerry.
This time around there's a possibility that he could become a minister. Might the time be right for the Healy-Rae brand to have a minister? If offered it could prove irresistible.
The fact that Fianna Fáil would be part of this administration would make it easier for both Michael and Danny Healy-Rae to back such a government.
---
12. Dr Cathal Berry, Kildare-South - Left Corner-Forward
The former Head of the Medical School at the Defence Forces and Deputy Commander of the Army Ranger Wing has been a strong advocate for his former colleagues.
He has said that poor salaries are causing members to leave in their droves and they are being asked to choose between their job and their family.
He previously stated too that the Defence Minister Paul Kehoe was decent and approachable but lacked expertise to deal with the problem.
In his Dáil contributions so far he has also focused on other issues such as those aged 66 and over whom are working but do not qualify for the Covid-19 unemployment payment.
He has looked at ease in his new work environment and would be viewed as a solid Independent TD in a new government.
He wrapped up a recent Dáil speech saying: "I could speak for longer but I don't think I need to because the case is so compelling." An approach to the game you don't see every day.
---
13. Mattie McGrath, Tipperary - Right Corner-Forward
He is often an attack-minded politician who never shirks from a challenge. He spent quite some time talking to parties before the formation of the last government but decided against joining that team.
His Dáil contributions can be frenetic at times and his focus combines both local and national issues. He strongly opposed legislation on abortion in 2018 and he has consistently stated that the location of the National Children's Hospital is the wrong one.
Sometimes his next move can be difficult to anticipate, a priceless attribute for a corner-forward, but one that might not suit a government seeking stability.
First elected as a Fianna Fáil TD in 2007 along with the erudite Martin Mansergh, could that party's likely central place in the next administration convince him to line out?
---
14. Marian Harkin, Sligo-Leitrim - Full-Forward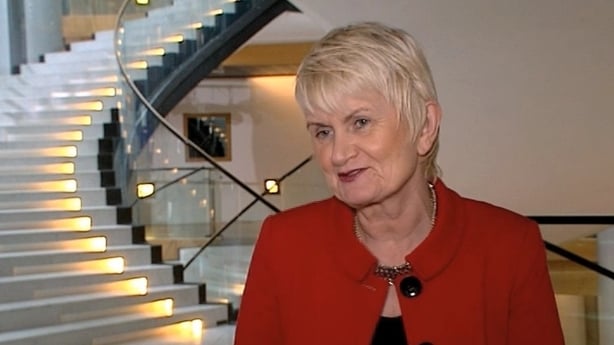 An experienced politician with a proven reputation in the European Parliament where she served as an MEP for 15 years.
She had spoken about a broad consensus approach to government formation but things have become quite fractured on that front.
Nonetheless, Marian Harkin stands a strong chance of being part of the next administration and there's even a possibility of ministerial office. If that were to happen, something in the area of Rural Affairs could be on the cards.
The Sligo-Leitrim TD is likely to push for a relocation of government departments to county towns. A properly funded rural resettlement would also be a priority.
---
15. Michael McNamara, Clare - Left Corner-Forward
The barrister and farmer from County Clare began his Dáil career in 2011 as a Labour Party TD. Defeat followed in 2016 but he has returned to the 33rd Dáil as an Independent.
He backed the Fianna Fáil leader in the single Dáil vote to elect a Taoiseach since the election.
Possessed of a fine intellect, his Dáil speeches can encompass a broad range of themes. This week alone he spoke about the need to emerge from the Covid-19 crisis with a functioning economy and he asked why garden centres were not allowed to re-open given the high demand for seeds and plants at present.
His father-in-law and former Fianna Fáil candidate for Clare, Dr John Hillery, canvassed with him during the General Election campaign.