When Minister for Finance Paschal Donohoe rose to his feet this week to deliver the Budget, the war of words on Brexit was rising to a crescendo across the water.
It was the appropriate mood music which froze business as usual in the Dáil on Tuesday and revealed a most unusual Budget.
This wasn't a Budget which delivered something for everyone in the audience. The audience has effectively been told to wait for the main horror feature. And don't expect any free popcorn.
Developments coming into the weekend might deliver us all out of the hard Brexit nightmare. But we're not there yet. And there will be a price for a Brexit of any shape or size, but that's a calculation for another day.
The week's Budget put a price on a hard Brexit. The initial outlay is €1.2 billion. But there's a knock-on effect on the public finances.
The Minister for Finance was very careful in his speech to stress the uncertainty of all this, but in simple terms, the Government thinks it may have to borrow around €2bn next year and another €730m the year after.
After that, the public finances move back into generating surpluses. In other words, the Government will no longer need to borrow more to cover spending.
That doesn't mean we'll be out from under the hard Brexit cloud in two years. There are medium term forecasts for the continuing drag it will have on growth and employment. But still, returning the public finances to surplus after two years in the Brexit doldrums looks like an optimistic turnaround.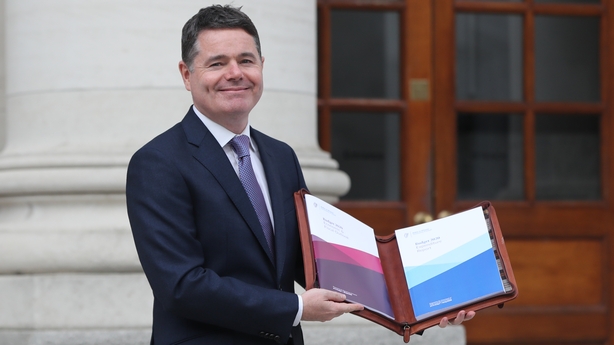 ---
More:
Brexit breakthrough: Injury time winner, or fatal gambit?
Brexit Republic: From 'Help!' to Imagine in the Brexit process
Border unimaginable to anyone with conscience - Bercow
---
The minister said he stands ready to borrow more if necessary. He reiterated this in comments to journalists after his appearance on RTÉ's Today with Séan O'Rourke on Wednesday.
He wouldn't be drawn to a figure for how much that might be. Previous guidance has been for upwards of €5bn.
In the accompanying documents to the Budget, it also states clearly that the €1.5bn transferred from the Ireland Strategic Investment Fund to the Rainy Day Fund "...can be deployed in the event that the economic impact of a disorderly Brexit is larger than assumed...".
This would increase the Government's financial firepower. It would also increase the post-Brexit clean-up costs. Because this will all have to be repaid at some point.
So, Brexit will be expensive. That much is clear. But it's the opportunity cost of preparing for a no-deal Brexit which raises the most interesting questions.
When finance ministers put their headphones on in the traditional post-Budget phone-in on the Today Show, they're usually quizzed about some measure or tax change in the previous night's Budget.
What struck me this week was, most people weren't asking about what had happened in the Budget but rather what hadn't happened.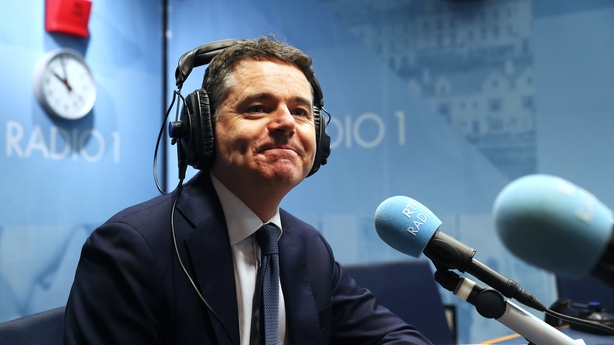 The first caller got stuck in straight away, accusing the minister of doing "zilch" on income taxes. For the vast majority of PAYE workers, this is true, at least if you only consider Budget 2020.
It's also true that "no change" in income taxes was well flagged in advance. However, many people only engage with the Budget when it actually happens. All of those well leaked snippets float around in the weeks prior to the Budget, but many people still only seriously engage on the day.
Non-agricultural incomes are forecast by the Department of Finance to go up by 4.3% next year. That means more workers will start paying more of their income tax at the higher rate which kicks in at €35,300. It's an effective increase in tax.
Prices will go up too. Inflation is forecast to be 1.5% next year. By leaving most social welfare rates unchanged, those who depend on them will also be hit in their pockets.
This all left the ESRI to conclude on Friday that the overall impact of the Budget was regressive. That means it hit poorer households harder than those on higher incomes.
But the Minister for Finance repeatedly defended his decision to leave tax rates and general social welfare rates unchanged. He said he didn't want to give away income tax breaks because he may be faced with having to reverse that decision if the economy went into a prolonged downturn following a hard Brexit.
In fact on tax, the Budget plans for a net €400m to be raised in new or altered taxes, excluding the carbon tax. The resources the minister chose to make available, therefore, were overwhelmingly directed towards spending.
When you strip out the Brexit related measures, spending will grow by 5.1% next year, far ahead of the economy which is forecast to grow by just 0.7%.
There is, and will continue to be argument and debate over how that money is spent and whether it's enough. But the Government has made a clear policy choice here.
The economy is standing on the edge of a cliff.
A possible hard Brexit and a future election are swirling up from below. This Budget's small step in one direction will either be seen as a pragmatic response or a slip into a thankless void.