Israel has been to the polls twice this year. Relations with the Palestinians hardly featured in the polls. Deputy Foreign Editor Colm Ó Mongáin asks the UN Special Rapporteur on Palestinian Human Rights for his view.
Israel has already been through two general elections this year. If there is no breakthrough in forming a coalition by the leaders of the two largest blocs in the Knesset, the country could even face a third trip to the polling stations. An issue which was once a mainstay of Israeli electoral contests – the Israeli-Palestinian peace barely featured in this year's campaigns.
"If one was looking for a glimmer of hope that a corner has been turned with respect to advancing the peace process, I think one would be disappointed," says Professor Michael Lynk, speaking from Galway during a visit to Ireland last week. A law professor in Western University in Ontario, Canada, he also holds the lengthy title of UN Special Rapporteur on the situation of human rights in the Palestinian Territory occupied since 1967.
In both the April and September votes, the main action was in the face-off between Benjamin Netanyahu's Likud party and former army Chief of Staff Benny Gantz's Blue and White party. Both contests were effectively referendums on Netanyahu, who is currently fighting prosecution on foot of several allegations of corruption. Tensions between the religious and secular visions for Israel also fed into the voting dynamics.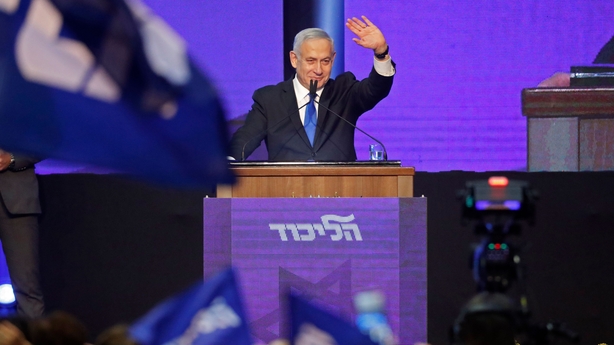 "When Benjamin Netanyahu announced roughly a week before the September 17th election that, if re-elected and if he forms a new government, he would take immediate steps to annex the Jordan Valley, which is about 30% of the West Bank. The main response coming from the Blue and White Alliance was that Netanyahu was stealing their idea", says Professor Lynk.
Polling results give some clue as to why a peace process based on the two-state solution is not high on the political agenda. Israeli newspaper Haaretz's poll before April's election showed only 34% of Israelis support a two-state solution. Another poll for the i24 News channel showed 42% support.
The parliamentary seat counts for Netanyahu and Gantz's parties were 32 and 33 respectively. Sixty-one seats are needed to form a majority in the 120-seat Knesset. A range of smaller parties – a mix of secular, religious, left and right wing groups - will try to drive hard bargains for seats at cabinet in return for their support. The peace process is unlikely to be among the demands in the horse-trading.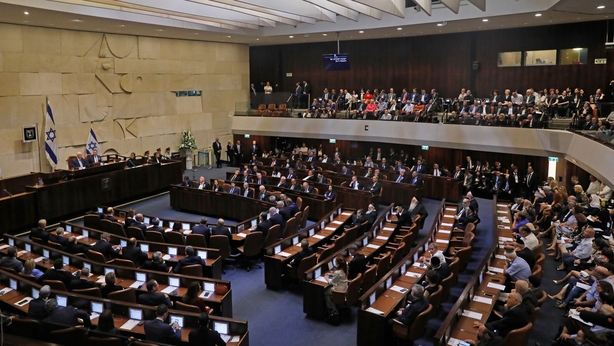 The third largest political grouping in the Knesset, trailing the larger blocs by some distance, was the Arab Joint List, which won 13 seats after a record turnout. The Join List represents Israel's Arab citizens or Palestinian citizens of Israel, as many prefer to be called.
Neither Gantz nor Netanyahu favours entering a coalition with Arab support. Doing so would alienate other potential Jewish coalition partners. Despite this, most members of the Joint List backed Gantz's bid to form a government in order to end Netanyahu's time in power.
Combatting criminal violence in Arab areas, recognition of Bedouin villages in Israel and reversing the nation state law (which, amongst other measures, downgraded the status of the Arabic language and enshrined Jewish settlement as a national value) were among the Join List's main concerns. Kick-starting a peace process is more than 13 votes can buy in any coalition wrangling, even if the Joint List was included in the final government shake-up.
But would a change of government from one under Netanyahu to one led by Benny Gantz substantially change Israeli-Palestinian relations?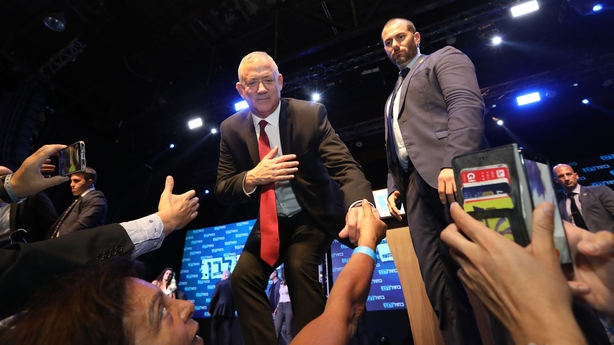 "Unfortunately not", says Professor Lynk, "there seemed to be a broad agreement between the Likud and the Blue and White Alliance on the right to annex parts of the West Bank, particularly the Jordan Valley, continuing the policy of more settlers and, if need be more settlements". This consensus extended to most other Jewish parties, a factor he believes led to occupation or the blockade on Gaza simply not being up for debate. The March Haaretz poll showed 42% support among Israelis for annexing at least some of the West Bank.
"During the elections the Gantz platform doesn't give you a reason to be optimistic", according to Suhad Bishara, a lawyer and Head of the Land and Planning Unit of Adalah – The Legal Center for Arab Minority Rights in Israel. She agrees that there is little difference between the two main contenders for the premiership. "One might be more sensitive to the international community, one might be less, it depends on the level of international pressure, if it exists."
There might be some relief in EU countries, which back the two-state solution, if there was a change of personnel at the helm in Israel, according to Hugh Lovatt, policy fellow with the Middle East and North Africa programme at the European Council on Foreign Relations. "Certainly if Netanyahu remains, I don't think it's a secret that he has fed a degree of frustration in many Western European capitals", he says. "If it was Gantz as prime minister, then I think you'd see a sigh of relief in many European capitals and perhaps a hope that the broader EU-Israel relations could be reset because they've suffered quite a bit under Netanyahu."
Insofar as it ever existed, united international pressure on Israel to halt settlement construction and engage with the Palestinians has fallen off with the election of Donald Trump as US President. President Trump's tenure has seen the move of the US Embassy to Jerusalem, recognition of Israeli claims to occupied territory on the Golan with nothing in return by way of concessions towards a two-state solution. The recent US-backed economic plan for Palestinians made no mention of Israeli occupation.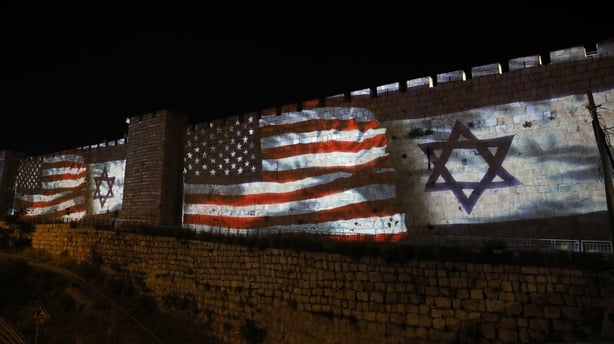 "It's quite clear at the moment that the US administration is engaged in partnership with the Israeli government in efforts to reshape realities on the ground", says Lovatt. He believes that regardless of who forms the next government: "That favour of the right wing Israeli vision, of how you deal with the West Bank and the Palestinians, probably that will continue with our without Netanyahu."
Support among Palestinians for the two-state solution has ebbed to 44% according to an EU-funded poll carried out in 2017. Around 60% of Palestinians surveyed by the Carnegie Endowment for International Peace (CEIP) the same year believed a two-state solution was no longer viable.
The reasons are manifold. Two thirds of those surveyed by CEIP were critical of corruption and cronyism among the leadership in Gaza and the West Bank. In the years since the Oslo peace accords were signed in the mid 1990s, the population of Jewish settlers in the West Bank and East Jerusalem has more than doubled from 300,000 to over 600,000.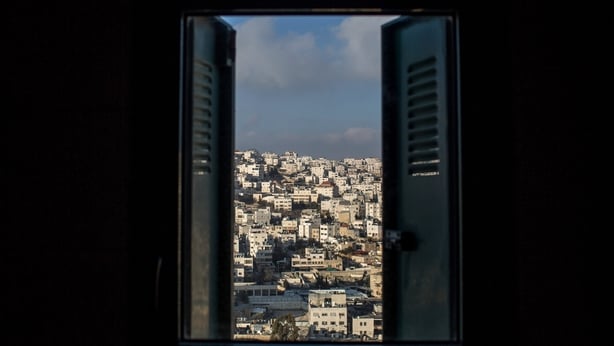 Human Rights Watch has also criticised the administrations of both Gaza and the West Bank for abuses of prisoners, human rights activists and journalists. Palestinians have been denied meaningful elections of their own in well over a decade due to the Palestinian Authority repeatedly postponing votes. The most significant political shifts affecting Palestinians' lives are dictated by Israeli elections in which they have no vote.
For very different reasons, support for the two-state solution has been falling gradually since 2006 in Israel. The withdrawal of troops and settlements from Gaza in 2005 by then Prime Minister Ariel Sharon is cited by some in Israel as evidence of the futility of conceding territory and expecting peace in return: Israel withdrew from Gaza and dismantled Jewish settlements, in return it got a Hamas government and regular rocket attacks, the argument goes.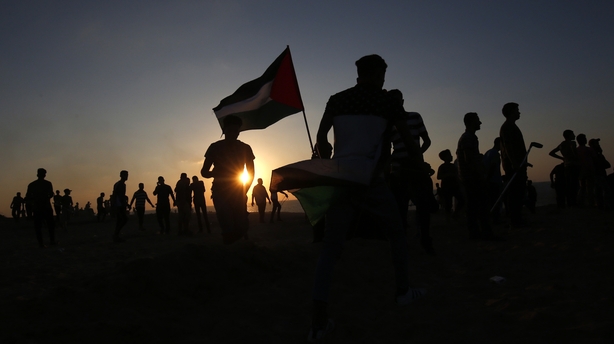 From a Palestinian perspective, that argument ignores the role the air and sea blockade on Gaza plays in the tensions. They argue – with international backing – that West Bank territory is not Israel's to occupy or concede.
Professor Michael Lynk reflects on how much has changed since the hopes for peace rested on the two-state solution: "I was one of those people who in September 1993 thought we were now living in a miraculous era: We had seen the fall of the Iron Curtain, we had seen the release of Nelson Mandela and now we were seeing a handshake between Israeli and Palestinian leaders who had been sworn enemies of each other. Here we are over 25 years later looking at a moribund Oslo process that was supposed to have ended by 1999 with a genuine Palestinian state living side by side with a secure democratic Israel."