Just over a week ago, speaking to a Fine Gael gathering at the graveside of John A Costello, Tánaiste and Minister for Foreign Affairs Simon Coveney tacitly acknowledged that the Government would not be able to pursue its Brexit strategy without the support of the opposition.
Who would have thought, he asked, when the country was facing such a huge challenge "that we would be dealing with something like this under a confidence and supply arrangement, leading a minority government that has little over a third of Dáil representation?"
But, he added, "we are, and we are doing it together". 
This "shared commitment" he said, was a testament to the political maturity and the civic patriotism of the Irish people and their elected representatives.
A controversial tweet by Fianna Fáil's Timmy Dooley and the reaction to it, exposes a heightened sensitivity about the potential fragility of that unity as we enter a critical Brexit phase. 
Mr Dooley had blamed the stand-off on what he described as a failure by the Taoiseach to "engage in basic diplomacy over the past two years". 
In the tweet, the Clare TD said: "The Government's lack of experience and arrogance will hurt Ireland in the coming months." 
His comments drew sharp criticism from other parties who said he was trying to score political points at a sensitive time of Brexit negotiations and that they could be used against Ireland by British politicians.
It would be erroneous, however, to interpret his tweet as signifying that a key part of the Government's Brexit armour - the cross-party support for its position - is being broken. 
In some ways, Mr Dooley's tweet echoes what Fianna Fáil has said before.
Just days ago, Fianna Fáil leader Micheál Martin urged the Taoiseach and other Government ministers to avoid "prodding" the new British Prime Minister.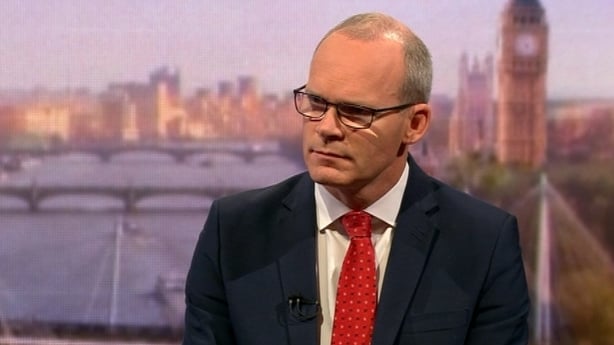 Following comments from Mr Coveney that Mr Johnson's position put the UK on a "collision course" with the EU and Ireland, and the Taoiseach's musings that a no-deal Brexit could bring about a united Ireland, Mr Martin said: "We must hold our heads. There is no point in prodding or throwing accusations around just yet." 
The Fianna Fáil leader has long since criticised any form of what he sees as "megaphone diplomacy" and has been a proponent of keeping the back-channels between the UK and Irish leaders as strong as possible.
In an interview a year ago, he cautioned against the temptation to get "one over" on the British saying "from Houghton's goal on, it's natural, it's instinctive, it's in our DNA". 
Mr Dooley appeared to blame the stand-off before the phone call between Johnson and the Taoiseach yesterday on the Taoiseach. Some in Fine Gael have pointed to the fact that the party's Brexit spokesperson, Lisa Chambers, retweeted it.
But some in Fianna Fáil have suggested that he was trying to make a similar point to the one the party leader has made before - that the sort of megaphone diplomacy that his party leader has previously derided - does not help matters.
His tweet was characterised by some as signifying a breakdown in the cross-party unity that has been a feature of this country's Brexit strategy. 
Fine Gael Senator Neale Richmond said the comments "have already been seized upon by the arch Brexiteers and the hard Tory right in England, who are delighted to see a weakness in what has been a united Irish front until now".
Labour's Brendan Howlin said the words could "give comfort to those who wish to tear us apart".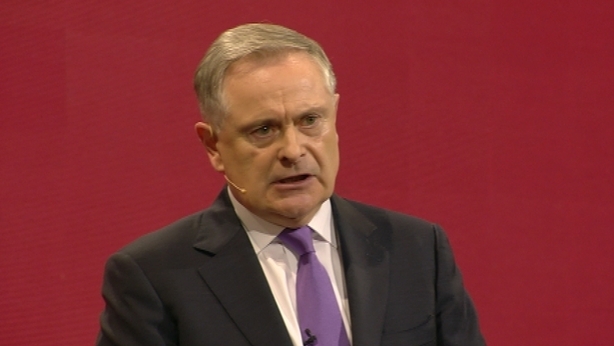 In the 48 hours previous to that, Ms Chambers had issued two separate press releases - urging the Government to be clear on their plans for a no-deal Brexit and calling for more information on what this would mean for consumers. 
This is all part of Fianna Fáil's tricky balancing act of trying to hold the Government to account on its handling of Brexit, while at the same time offering its full support for the Government's negotiating strategy, which is that it supports the objective of having a backstop secured and clarified well in advance of any negotiation on the future trade agreement. 
The Fianna Fáil leader moved quickly to assert his party's position, tweeting: "To be absolutely clear. The refusal by PM Boris Johnson to engage with European leaders and our Taoiseach without pre conditions on the issue of Brexit is unacceptable and is not within the realms of normal diplomatic, political behaviour."
In other words, he believes that Boris Johnson, and not the Taoiseach, was to blame for the phone call stand off. 
Further, Fianna Fáil issued a statement to RTÉ from Ms Chambers, stating that: "Fianna Fáil has and will remain supportive of what is a national position on Brexit supported by all parties and none in the Oireachtas."
The tweet from Mr Dooley might have been blunt, but it was about the Taoiseach and not the Government's position on the backstop.
It should not be interpreted as any softening of the opposition support on the Government's Brexit strategy.
Any suggestions that the Government is coming under domestic pressure on the backstop are simply wrong.