As the manufacturers of Valentine's Day cards will confirm, February is the month for love.
On 22 February last there was an unlikely romantic interlude in the Rainbow Ballroom of Romance, at Glenfarne, Co Leitrim, six miles south of the porous border.
69-year-old Shane Ross, the Minister for Transport, made the key move. He dared 48-year-old Arlene Foster, the DUP leader, to hold hands with him and pose for the cameras.
As they say, the image went viral.
The occasion for the unlikely meeting of hearts and minds was the turning of the first sod of a Greenway cycle path. In time it may operate along the route of the long-defunct railway line that used to run like blood through veins in the border counties, north and south.
As the unlikely couple enjoyed the hospitality provided by a committee of locals in Co Leitrim that afternoon, they may not have understood the full history of the venue where they were hosted.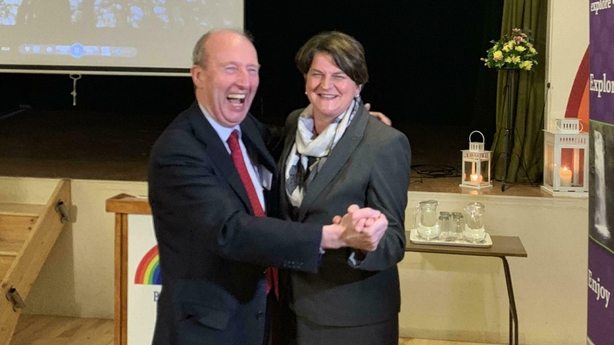 Back in the days when there was no dancing during Lent, no openly gay people in Ireland, no televisions or mobile phones commanding the attention in every living room, Glenfarne's Rainbow Ballroom was the local meeting arena.
Sex did exist but this was pre-contraception Ireland. Priests, au fait with church teaching and with a detached awareness of how pregnancy occurred, sometimes patrolled the perimeter and byroads around the ballroom.
It was inside that huge hall that the vital chemistry took place. The practice was that males congregated in bunches on one side while females gathered opposite, beyond the dance floor.
This was the ritual, not just in the region served by the Glenfarne ballroom but throughout much of rural Ireland.Men often went to such venues, nervous with hope, and did everything but walk across the floor and request a lady to dance.
Females, restrained by the custom that it was up to the male to ask, frequently waited for the invitation that often did not arrive. As a result of this Cold War,Ireland was a country with a sizeable cohort of bachelors and spinsters living 'if only' and 'what might have been' lives.
In Glenfarne, a man called John Mc Givern made an effort to address the stalemate. He was the manager of the venue - a tall, imposing figure who enjoyed putting on a tuxedo and writing himself into the script.
At a time when the dance hall was full, he'd give the instructions to reduce the lighting and he'd move to centre stage.John called this initiative 'The Romantic Interlude.'
He'd exhort the men to cross the dance floor, take their courage in their hands and ask a lady to dance. John had the band under instructions to play a series of slow numbers. Sometimes, if he felt the occasion required it, he would boldly add a 'ladies' choice' phase to raise the temperature.
Years later during the first phase of my career in the journalism trade, John resurfaced as the manager of the Savoy Cinema in Sligo. Interviewed for our long since deceased Sligo Journal newspaper, John told how he was still having chance meetings with couples who said their marriage had flowed from his role as a matchmaker.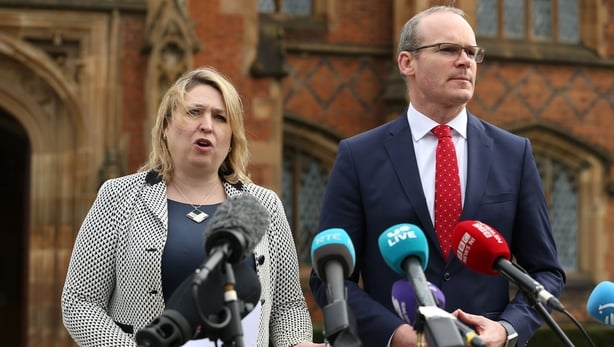 For the ballroom of romance insert Stormont. A mix of patrons frequent the venue but the key singletons are Sinn Féin and the DUP. Tánaiste Simon Coveney and Northern Ireland Secretary of State Karen Bradley have been attempting to step into that John Mc Givern role of matchmaker.
But to date there has been no romantic interlude on the Stormont estate. The would-be partners have gazed across the great divide at their potential match and concluded'after you … you must make the first move'.
Each time they have decided'not worth the risk' … 'good idea but the timing isn't right'. And they have left the venue just as they came - alone - content to remain for now in their own company.
SINN FÉIN HITS THE BUFFERS
In his long-awaited biography Seamus Mallon witheringly recalls a comment made by Tony Blair at one of the many tentative stages in peace process negotiations. It was one of those periods (and there were plenty of them) when a frustrated SDLP felt the then British prime minister was spending too much time courting and cajoling Sinn Féin. The Mallon story has Tony Blair saying "the trouble with you fellows, Seamus is that you have no guns."
During what was a challenging month of May for Sinn Féin, when there was a very definite halt put to their gallop, north and south, the Blair observation that irked Seamus Mallon came to mind. But this time it is republicans who have no weapons. Sinn Féin now has a leadership, free of gunsmoke, fronting an organisation committed to exclusively peaceful means.
Sinn Féin has (almost) become a bog standard political party. It is on the road to being judged, rewarded, punished and ignored just like all the other political groups. For a movement that (rightly) saw itself as different and operating under different rules, this new reality is a most unwelcome storm.
The Meadowbank Sports Arena in Magherafelt, Co Derry claims to be the largest venue of its kind in Europe. On Monday afternoon, 25 May, Sinn Féin activists, gathered there for the Northern Ireland European Parliament count, quietly absorbed the details emerging of electoral setbacks.
The weekend story was that south of the border half of the party's seats had disappeared in the local elections (159 down to 81). The setback pattern was confirmed in the European Parliament elections with two of the parties outgoing Republic of Ireland MEPs , Lynn Boylan and Liadh Ní Riada, were unseated and Matt Carthy was the only one of the three to survive.
In Northern Ireland, Martina Anderson managed to retain her European seat. But unlike 2014, she didn't top the poll or get elected on the first count.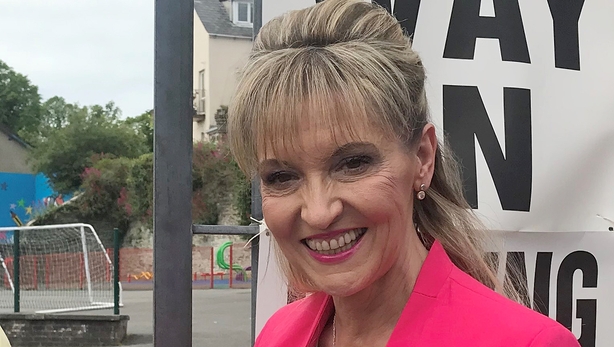 In the circumstances, from a Sinn Féin perspective, Ms Anderson's performance was creditable. She lives in Derry and in the local elections, earlier in May, Sinn Féin was trounced in the Derry/Strabane area. Martina Anderson is an aunt of Sinn Féin MP Alisha Mc Callion, who unseated the SDLP's Mark Durkan in the June 2017 Westminster elections. Raymond Mc Cartney, like Martina Anderson, a former IRA member, is the most senior Derry-based Assembly member. But in post-Martin Mc Guinness Derry, Sinn Féin with its three most prominent representatives - Anderson, Mc Callion and Mc Cartney - is losing ground in what was its heartland.
The Germans have some great words. Schadenfreude is the experience of pleasure, joy, or self-satisfaction that comes from learning of or witnessing the troubles, failures or humiliation of another. Katastrophentourismus translates as it sounds, catastrophy tourism.
In recent weeks there has been a growing line of rubberneckers, keen to get a close-up look at a wounded Sinn Féin. The 'sorry for the your troubles' line is being aired but, in some cases at least, it is a blatant lie. Rivals are struggling to disguise and contain their delight. In the brutal business of politics, there is a glee in seeing the party rattled.
The most immediate practical consequence of disappointing elections is a very significant reduction of resources. It is an enormous blow to lose almost 50% of a party's elected personnel in local elections south of the border and two of the party's three MEPs. The knock-on effects - in terms of finance and boots and faces on the ground - create the greatest challenge for Sinn Féin since the party began its journey away from the 'armalite in one hand and ballot box in the other' strategy almost 40 years ago.
Morale is a second area feeling the pressure. Mary Lou Mc Donald seemed the right leadership fit because she is very different to Gerry Adams. Dublin-based, female, some Fianna Fáil history, educated in Rathgar, comfortable to be filmed when enquiring 'how much are the prawns' at Superquinn in 2013.
Michelle O'Neill was actually identified by the late Martin McGuinness as his successor to lead Sinn Féin in Northern Ireland. But from the afternoon in January 2017 that the 42 year-old was publicly given the job, she has not had a single opportunity to stand as theSinn Féin leader in a functioning Stormont Assembly or take her seat around the table of a power-sharing Executive.
Significantly hampered by factors beyond their control, the Mc Donald-O'Neill partnership has led Sinn Féin into three elections which departed from the pattern of growth and consolidation - the Irish Presidential election, the Republic of Ireland local elections and the European Elections.
THE FIANNA FÁIL/ FINE GAEL AMBUSH
The most significant setbacks came south of the border.
In 2011 Sinn Féin's Gerry Adams made a calculated decision to end his role as a Belfast-based Westminster MP and Stormont Assembly member and to seek election as a Co Louth TD.
It took Adams out of his comfort zone. Dáil opponents quickly sought weaknesses in his 'not up to speed outsider' status; Co. Louth critics noted how he had an office but wasn't living in the constituency; sometimes when he'd return to Belfast locals would ask him 'what are you doing back here, Gerry?'
But in the 2011 general election, Sinn Féin's Dáil numbers grew from five to 14 and expanded to 23 in the 2016 contest. The Adams' foray south, though difficult for him on a personal level, coincided with a very definite pattern of Sinn Féin expansion.
Those Sinn Féin advances were at the expense of smaller parties - Labour dropped from 33 seats to seven in 2016; the Green Party dropped from six to zero in 2011 and back to three in 2016. With the minnows whacked, Fianna Fáil became the very obvious target in Sinn Féin's growth strategy.
Given the Sinn Féin pattern of spectacular success and the series of damaged brand episodes attached to Fianna Fáil over recent decades, it's understandable how Sinn Féin expected its growth to continue.
But the step up to competing full on with Fianna Fáil and Fine Gael involves a completely different form of political warfare. Sinn Féin miscalculated the enormity of that challenge.
Convenient amnesia is sometimes a feature when assessing the emergence of our independent state. Forgetting or overlooking our recent history does a disservice to its complexity and the breadth of the achievement.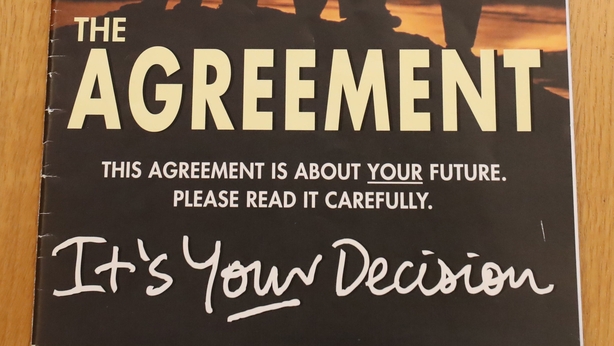 21 years have passed since the signing of the 1998 Good Friday Agreement - how dramatic or underwhelming is the transformation in Northern Ireland over two decades on - and remember things are supposed to happen faster nowadays.
In a similar period (21 years), the Republic of Ireland travelled from the 1916 Rising to the introduction of its constitution, Bunreacht na hÉireann, and was on the cusp of electing its first president, Douglas Hyde, a Protestant with a passion for promoting the Irish language.
In the War of Independence (1919-1921) and the Civil War (1922-1923) there were instances of 'shoot to kill' policies, 'disappearances', family members taking different sides – episodes every bit as brutal as some of the darkest parts of the Troubles. Many of those prominent participants put their guns aside and channelled their memories, their secrets, their bitterness and their hopes into the working life of the Oireachtas.
Is it any wonder that when Sinn Féin came bouncing into Dáil Éireann, looking to displace Fianna Fáil (and Fine Gael), the party met with a ferocity they had not encountered before.
For decades, north of the border, republicans claimed ownership of the tricolour. They used it to cover the coffins of IRA members. They encouraged its display to mark out territory and to serve as a counterweight to the union flag and paraphernalia associated with unionism, loyalism and loyalist paramilitaries. In political terms, within Northern Ireland, Sinn Féin has consistently marketed itself as the custodian of the most pure vision of a united Ireland.
A not-fully-twigged truth is in its efforts to transfer and maintain this role as champions of a united Ireland south of the border, Sinn Féin has hit the buffers. Over the past two years, not only has Fianna Fáil reasserted its historic claim as keepers of the Irish unity flame, Fine Gael has puffed out its chests and in the best traditions of 'The Big Fellow', calmly identified its foe and pulled the trigger.
(Was it a Leo Varadkar inspired strategy? Had his discreet chief of staff, Brian Murphy, a role in it? Whoever devised it is capable of a Collins-like ruthlessness when responding to threat.)
The British and their Brexit plans provided a boxing arena for the row between Sinn Féin, Fianna Fáil and Fine Gael over bloodlines to 'United Irelandary'. Micheál Martin may confuse some of his own by his ABT (Anything But Taoiseach) pattern of behaviour. But he has been doggedly consistent in barging Sinn Féin towards the ropes and indeed out of the ring on the Irish unity question.
One shouldn't be fooled by the fact that Leo Varakdar was comfortable attending a Spice Girls concert in Dublin on the night that polling stations in the European and Local elections were still open. When challenged, he can be single-minded and decisive. As far back as December 2017 the Fine Gael leader set out his store when he told Northern nationalists "you will never again be left behind by an Irish government."
As with Fianna Fail, Fine Gael - through the speeches and actions of its leader and the likes of Tánaiste Simon Coveney - refused to give Sinn Féin ownership or oxygen on the 'Agreed Ireland in the aftermath of Brexit' debate.
The facts and the statistics tell the story. Sinn Féin suffered its most significant setback of almost four decades in the European and Local elections. RTÉ/TG4 exit polls suggested 65% of those very same voters favour a united Ireland, with 19% against and 15% refusing to answer. When undecided voters were excluded, the proposal attracted 77% support.
The election results show a significant majority backing a united Ireland while support for Sinn Féin nosedived.
THE WESTMINSTER FACTOR
Abstentionism in Westminster was the basis on which Northern Ireland returned seven Sinn Féin MPs in Theresa May's June 2017 snap election. That same contest saw the wipeout of three SDLP members - Alasdair Mc Donnell, Mark Durkan and Margaret Richie - all of them former party leaders.
Early in the term of the Westminster parliament, when questions were raised about whether Sinn Féin might abandon their no-show policy, the idea was quickly dismissed. The stance on refusing to swear an oath of allegiance to the British monarch has not changed.
Even pragmatists could spot a very obvious danger if such a shift occurred. As soon as Sinn Féin members were seen to be publicly in favour of something, Conservatives of all shades and possibly Labour too might feel obliged to take an alternative view.
But in these unprecedented times, does any principle have a cast iron logic or bulletproof protection from scrutiny?
Gus O' Donnell is a former British government cabinet secretary. On a BBC Radio Four programme he was recounting the two occasions in recent history when his predecessors almost found themselves in limbo land, when a conversation with the monarch would be required to decide who would step into the role of temporary prime minister.
The first was in October 1984, when an IRA bomb badly damaged the Brighton hotel where the Conservative Party was holding its annual conference and killed five people. In the minutes after the explosion it was not clear that prime minister Margaret Thatcher had survived the blast.
The second time was January 1991 when then British prime minister John Major and his cabinet were meeting to discuss the Gulf War. A number of homemade heavy mortar shells were fired at Downing Street and one exploded in the back garden. Again the IRA was responsible and once more, for those few moments before the well-being of the prime minister was confirmed, the prospect of a constitutional crisis was a consideration.
The IRA has gone away. But in the unstable spring of 2019, circumstances offered Sinn Féin's representatives an opportunity to shape Westminster's voting patterns and the policies and the very future of a British government in a way that never happened before and may never come their way again.
One motion, upholding the right of parliament to halt a no-deal Brexit, was carried by a single vote. Sylvia Hermon, the Independent Unionist MP for North Down, opposed the hard Brexiteers, including 10 DUP members, to achieve that most narrow of victories. So did Labour MP Sonia Onanasya, who subsequently lost her Peterborough seat after she failed to admit she was driving her car when guilty of a speeding offence. Had either woman decided to side with the Brexiteers, the vote would have been lost.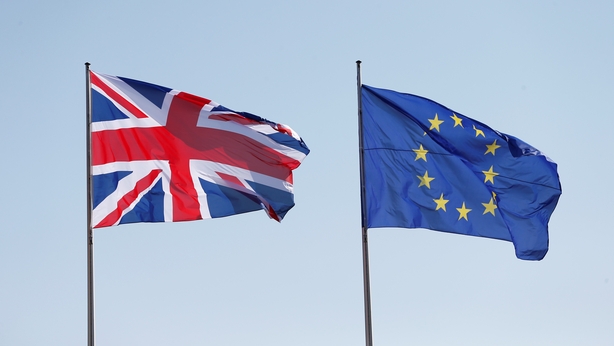 There were other very tight contests, also of great significance. Kenneth Clarke's "permanent and comprehensive customs union with the EU" motion of 27 March was defeated by three votes.
Is it fair or unfair to ask if Sinn Féin's non-role in such drama garnered a 100% 'keep up the good work' response from voters on both sides of the border?
The Sinn Féin 'non-combatants' Westminister status is replicated in a mothballed Stormont. Two-and-a-half years since the power-sharing relationship with the DUP collapsed, the stalemate continues.
In February 2017, before he stood down as leader, Gerry Adams, with active support from the likes of Mary Lou Mc Donald, Michelle O'Neill and Conor Murphy, did try to cut a deal to restore power-sharing at Stormont. That package involved compromise and stretch by Sinn Féin. It was Arlene Foster who was unable to persuade her DUP party and organisation to accept the proposals she and others had negotiated.
BREXIT AND THE DUP
Just as Brexit is the issue that brought Sinn Féin into a damaging bare-knuckle confrontation with Fianna Fáil and Fine Gael, it is the challenge that the DUP has found too hot to handle.
Nobody was more surprised than David Cameron when he won a 12-seat majority in the 2015 British general election. Puffed up by expected success, he then assumed his newly discovered Midas touch would see him comfortably win the EU membership referendum he committed to hold in June 2016.
For the DUP, siding with Brexiteers in what was expected to be a sham fight, seemed the obvious move. In Westminster politics, the DUP's handful barely had a walk on/walk off role. Some had developed friendships with like-minded peripheral characters with shared eurosceptic views.
During the years when Ian Paisley and Peter Robinson had transformed the DUP from a party of protest to a party of power, Stormont became the energy source and power base of the DUP and Westminster a side show. Although a DUP member of BelfastCity Council, Lee Reynolds, was given a significant role in running the DUP's low-key Brexit campaign, the Westminster crew, with time on their hands, assumed the bulk of the day-to-day operational responsibilities.
To date, no information has been published to indicate that in the final days of the referendum campaign, the DUP's Stormont base scrutinised in depth how the party was being used to fund a significant Leave campaign media initiative. The Campaign's British budget ceiling had been reached. So significant sums, from hard to identify sources, were sent across to the DUP in Northern Ireland and quickly transferred back again. The Irish Sea served as an effective washing machine. At a vital stage in the battle to persuade British voters to vote Leave, the DUP punched above their weight, and above their wealth.
Once passed by referendum, Brexit has grown and spread like a leylandii hedge. It has become the scorpion that keeps on stinging. It took out David Cameron, the prime minister who called the referendum. It encouraged his successor, Theresa May, to call a snap general election that left her beholden to the DUP. And the Brexit scorpion is about to take her out too.
In terms of not just British but international media profile, Brexit has been the equivalent of a 'sugar hit' for some of the DUP's Westminster MPs. It has given the party unprecedented influence over the British government. But it has also shifted the power base within the party - for the past two years the DUP's London wing is the key influence while it is sometimes difficult to gather the sidelined Stormont set into a room.
BACK TO STORMONT MATCHMAKING
Next week the Stormont ballroom of romance will reopen for business. The smaller parties -the SDLP, Alliance, the Ulster Unionists and the Greens - are keen to get back to work. Depending on who you talk to, the DUP or Sinn Féin are accused of leading the disinterested stakes. The truth is there is a mixture of enthusiasts and sceptics in each camp.
Some within the DUP say London remains the key venue and developing a relationship with Teresa May's successor should be the priority. But, at best, Boris Johnson may prove to be a fair weather and short-term friend. Consistently in his professional and in his private life, he has a track record of changing tack.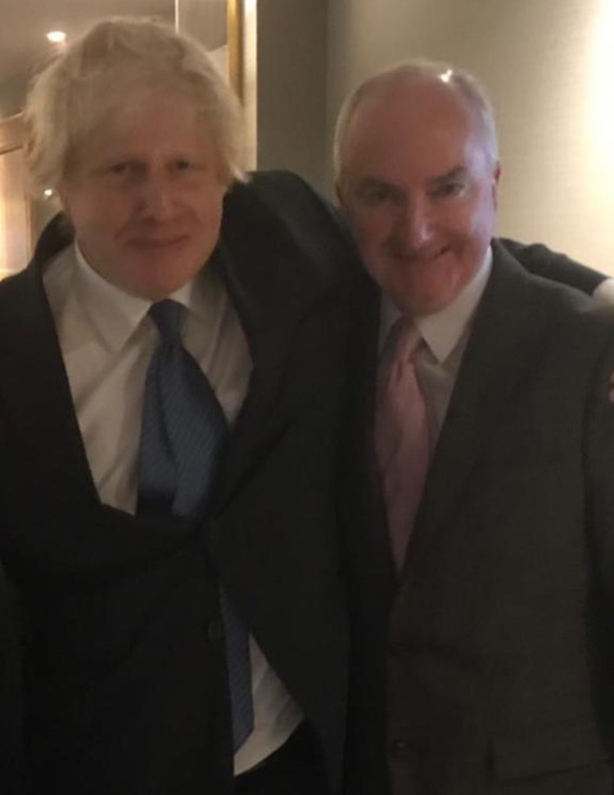 In terms of significance in Westminster and number of seats held, the DUP is probably past its high point of influence. From now on, things may slide.
Tuesday last was possibly the DUP's worst House of Commons day since signing the confidence and supply partnership agreement with the Conservatives two years ago. Members of all parties, including Tories right up to senior ministerial ranks, turned on the DUP and voted to extend same sex marriage provisions and more liberal abortion conditions to Northern Ireland.
The DUP MPs were back to being peripheral figures in the Westminster chamber. From benches where during Brexit debates they had argued Northern Ireland was as British as Finchley, they sought to argue that moral issues should remain the sole responsibility of a devolved Stormont institution that hasn't sat for two-and-a-half years. From a DUP perspective, there is an element of cruel irony in the proviso that the regulations will not come into force if a power-sharing Assembly is restored before the end of October.
The latest possible date for the next British general election is May 2022 but it is likely to come long before that. DUP deputy leader Nigel Dodds turns 61 next month. If he contests North Belfast one more time, he may hold it but in the longer term, that DUP seat is vulnerable. Two years ago Emma Lyttle Pengelly won the South Belfast seat with 30% of the vote in the first-past-the-post system. But she will struggle to repeat that feat in a constituency that voted 70% remain in the Brexit referendum.
During one of the many Brexit-related crises of recent months, one high profile DUP figure was asked 'how is this going to be sorted? His response was 'something will turn up'. So far that magic 'something' has not emerged. There is the obvious possibility that if Brexit impacts negatively on Northern Ireland, in Westminster and/or Assembly elections, the DUP would be in the firing line for criticism.
The other potential problem for the DUP, with its lit, shortening fuse, is the Renewable Heat Incentive Inquiry report, completed by Mr Justice Coughlin. Publication is due shortly. Key DUP figures, from party leader Arlene Foster down, figured prominently in the hearings. Would the DUP principals be more or less secure if Stormont is up and running when that report is made public?
WILL SINN FEIN OPT TO STAY OUT?
There are some within Sinn Féin who will argue the relationship with the DUP has run its course. They'll point to the tensions and the retreats from commitments that often occurred in the different power-sharing administrations and to the January 2017 collapse of devolved government.
They'll cite the DUP stance on Brexit and the dominant role of its Westminster group.
They'll see merit in staying on the fence, observing how the chips fall after Brexit and possibly redirecting energies to a campaign for a border poll and the push for a united Ireland.
One of the very obvious dangers of such a strategy is it commits Sinn Féin to a role which coincided with the party suffering setbacks in three successive elections - on the sidelines in a closed Stormont, abstentionists in Westminster and competing in a highly-contested space south of the border.
It is doubtful that any party on the island can match the number of press releases across a range of issues routinely generated by Sinn Féin. As a turbo-charged party of protest or a lobby group, it leads the way. Máirtín Ó Muilleoir was ahead of all competitors, issuing a 'Dearg le Fearg' statement, supportive of a recent Irish language event in Belfast. But before the Sinn Féin-DUP power-sharing administration collapsed in January 2017, he was a Stormont finance minister proposing to build thousands of local authority houses in Northern Ireland.
Collective political effort, compromise included, created the circumstances that stopped the killing in Northern Ireland. Because of it, there currently is no version of the Glenanne gang seeking out Catholics to kill them. Nor is there a remorseless campaign to take Protestant lives and farms along the Fermanagh border. In these unprecedented, uncertain times, the miracle that the killing has stopped should not be forgotten.
In July 2005, Séanna Walsh made international headlines for reading out an IRA Army Council statement, officially announcing the end of its armed campaign. He became the first IRA member since 1972 to represent the paramilitary organisation without wearing a mask.
He spent 21 of his first 42 years in jail. Now 62 he has been a member of Belfast City Council since 2010. Three months ago, in his role as manager of the new James Connolly Centre in west Belfast, he gave President Michael D Higgins and his wife, Sabina, a tour of the facilities. There are many like him whose present is infinitely better than their past.
Sir Anthony Hart was 66 in 2012 when he accepted the invitation to chair the Institutional Abuse Inquiry, established by Northern Ireland's power-sharing administration. Peter Robinson and Martin McGuinness were leading the Stormont government then. The DUP leader retired in January 2016 after surviving a heart attack. Martin McGuinness died in March 2017 from a rare genetic disease.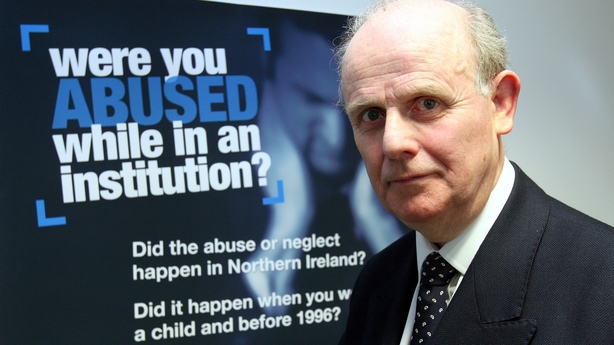 It's two years since Sir Anthony produced his report, including the recommendation that survivors of abuse be paid compensation ranging from £7,500 to £100,000. Because of the breakdown of power-sharing, those proposals have yet to be implemented. Support groups say 30 abuse victims have died in the period since the Hart Report was published.
Earlier this year I wrote to Sir Anthony, seeking an interview and I enclosed an RTÉ Nationwide programme about a woman, since deceased, who had given evidence to his inquiry. He sent me a gracious reply, written with a fountain pen, declining the request.
Three months ago I had a chance meeting with him and his wife on a street near Belfast City Hall. We chatted and I was glad of the opportunity to thank him for his exemplary work. Last Tuesday he died in London after suffering a major heart attack.
Like Lyra Mc Kee, the young journalist murdered by republican paramilitaries in Derry, Sir Anthony believed in working to address injustice and unfairness. He was 72, she was 29. They were from completely different backgrounds but they shared a disdain for procrastination.
They were both citizens of a place befuddled and overshadowed by Brexit. It's difficult to see how the main political factions, the DUP or Sinn Féin, have benefited from the past two and a half years of Brexit-influenced stalemate. Both brands are damaged. But have they the capacity to re-engage on the Stormont dance floor?